Edward Snowden Net Worth: History buffs will recognize the names of notorious traitors to the United States. Benedict Arnold, Robert Hanssen, Julius and Ethel Rosenberg, and Tokyo Rose make it onto every list. However, some stories aren't quite as straightforward. Edward Snowden is one of the most divisive figures of the past decade. Depending on who you ask, he is either an American hero or a traitor. 
Today, Snowden makes his home in Russia — although not by choice. The US government revoked his passport, and Russia was one of the few places willing to grant his application for political asylum. So, what did he do to get into this predicament, and what does his life look like now? Was he motivated by money? What is Edward Snowden's net worth? 
What Did Edward Snowden Do?
The question of "what did Edward Snowden do" has a complicated answer. So much so that the ethics of his actions remain a topic of heated debate all these years later. 
It started when Snowden was a 29-year-old contractor working deep inside the National Security Agency (NSA), part of the US Department of Defense. Snowden was tasked with several security-related projects intended to reduce the nation's vulnerability to hackers, cyber attacks, and technology-based espionage. He was widely considered an expert in cyber counterintelligence after participating in some of the most sophisticated training programs in the world. 
While poking around in NSA systems, Snowden developed serious concerns about NSA activities. He learned that some intelligence activities appeared well out of the scope of the agency's charter and US law. 
Snowden asked more than two dozen of his Hawaii-based peers for their network passwords, telling them he needed to perform routine system maintenance. The passwords allowed him to download a massive collection of classified documents — almost two million according to some estimates. The documents revealed that the NSA had previously unimagined access to electronic data about US citizens — something citizens thought was not possible based on US security and privacy laws. 
In May 2013, Snowden left the United States for what turned out to be the last time. In the months that followed, the nation's news media began reporting on the secret NSA programs. As the Guardian reported in June 2013, one NSA program involved getting customer data from Verizon.
Shortly thereafter, the Washington Post published a piece on the NSA's Prism program, which allowed the NSA to gather customer data from tech giants like Facebook, Apple, and Google. 
Then the stakes got higher as news media began to reveal international surveillance programs. The NSA had tapped the phones of European Union representatives. Among other incidents, the NSA had eavesdropped on world leaders during the 2000 G20 meeting. 
German officials were particularly concerned with leaked documents disclosing that the NSA had tapped Chancellor Angela Merkel's cell phone for more than a decade. In October, the US Ambassador to Germany was summoned to answer questions related to this conduct, and it was said that the incident "put transatlantic relations to the test." 
Many Germans were grateful to Snowden for exposing the phone tap, and there were calls for Snowden to be nominated for a Nobel Peace Prize. In fact, two Norwegian politicians did nominate Snowden for the prestigious award, but Germany did not take any official action that publicly honored Snowden's actions. Critics said that Merkel took a "scaredy-cat" approach because she did not want to risk disruption of US-German relations. 
Snowden may not have been concerned with recognition, appreciation, and awards, but he was very concerned about where he would live. Germany — and other European Union members — did not offer him asylum. He submitted more than two dozen applications to various nations worldwide, and almost all were rejected. That left Snowden with limited options and a formidable enemy: the United States government. 
Where Is Edward Snowden Now?
When Edward Snowden fled the United States, no one — including Snowden himself — knew where he would land. Many nations closed their doors to him, and he was threatened with arrest the moment he entered any country bound by an extradition treaty with the United States. 
From mid-June to mid-July 2013, Snowden submitted 27 asylum applications. His first choice was Iceland, but no application could be approved until he was physically present on Icelandic soil. It seemed too risky, as the political climate was not in his favor. 
During this period, Snowden spent time in Hong Kong. He believed this was one of the few places he could rely on to stand firm against pressure from the United States. However, there was a possibility that he would be detained in a Hong Kong prison while they sorted out his status, so Snowden moved on to Ecuador. However, he abandoned that plan when the US canceled his passport. 
Without valid travel documents, Snowden became stranded in a Moscow airport. He spent nearly two months living in the transit area — a man with no country. Russia finally approved Snowden's request for temporary asylum in August 2013, giving Snowden a year to determine his next steps. 
Although several Latin American countries granted Snowden's requests for asylum, it was clear that he could not travel from Russia to South America safely, if at all.
Instead, he applied for a three-year residency permit in 2014 and an extension to that permit in 2017. In 2020, a change in Russian law allowed Snowden to apply for permanent residency. He received approval in October 2020, and he remains in Russia today.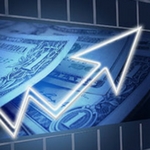 If you're worried "transitory" inflation and "mild" recession will be worse than expected...

Gold and commodities helped during volatile times. BUT one asset 99% of investors miss helps protect your portfolio and has outpaced the S&P by 131% over the past 26 years.

Art.

And while historically you've needed millions to invest, one platform lets you invest in famous paintings for as little as $20.

You can skip the waitlist and become a Masterworks member today with this private link.

See important Reg A disclosures: Masterworks.com/cd
How Many Languages Does Edward Snowden Speak?
Before the drama that resulted in Edward Snowden's US passport revocation, his primary language was English.
In his late teens and early 20s, he was interested in Asian cultures and studied Mandarin and Japanese. After almost a decade in Russia, he is now fluent in the Russian language — but these aren't the languages that drove Snowden's career. 
Snowden's proficiency in coding languages, which he notably taught himself, forever changed his life. Snowden didn't graduate from high school — he earned a GED instead — and he never completed an undergraduate degree.
His skill with coding languages earned him a place on the elite technical teams that eventually put him in a position to access classified information. 
---
➤ Free Guide: 5 Ways To Automate Your Retirement
---
Is Edward Snowden Married?
Lindsay Mills did not know what was in store for her when she and Edward Snowden first started dating in 2009. Before Snowden came to international attention, the two lived together — first near family in Baltimore, Maryland, and then later in Japan and Hawaii.
Mills had an exciting career of her own, performing as a dancer and an acrobat. She also hosted a popular blog about her experiences in the performing arts. 
Snowden's sudden departure from the United States stunned Mills — even more so when she learned he couldn't return. Ever. She dropped out of sight for nearly a year before reporters learned she and Snowden had reunited in Moscow. 
In 2019, Snowden shared that he and Mills had secretly married in Moscow back in 2017. The two welcomed their first child, a son, in December 2020. Although they do not intend to renounce their US citizenship, the couple has decided to apply for Russian citizenship. 
Edward Snowden Movie
Many top writers jumped into the Snowden debate with detailed books that explored everything from his childhood to his last days in the United States. In 2016, the movie Snowden came out, based on two separate books by authors Luke Harding (The Snowden Files – 2014) and Anatoly Kucherena (Time of the Octopus – 2015).
Oliver Stone directed the Edward Snowden movie, with veteran American actor Joseph Leonard Gordon-Levitt, who has appeared in such films as Inception (2010), Lincoln (2012), and The Trial of the Chicago 7 (2020), playing Snowden. 
Edward Snowden has since written a book to tell his story firsthand. Permanent Record came out on September 17, 2019, a notable date for its designation as Constitution Day. The book spent four weeks on The New York Times bestseller list. 
Advertisement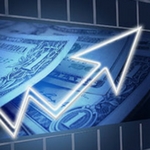 Biden's disturbing new government program may be worse than Obama's. You are at risk for having your bank account frozen. A former bank regulator is blowing the whistle on Biden's frightening plan to take over your money.

Discover the immediate steps you need to take now.
How Rich Is Edward Snowden?
Edward Snowden is one of the world's most sought-after speakers. He travels throughout Russia for in-person engagements, and he delivers lectures to international audiences through video conferencing technology. This work is very lucrative.
In 2016, Snowden's attorney stated that he earned more than $200,000. The irony is that much of this income comes from US audiences — a fact that frustrates his critics to no end. 
So, how rich is Edward Snowden? Not very, by today's standards. Edward Snowden's net worth is estimated at $500,000. While that is enough for the Snowden family to live comfortably in their adopted home country, it doesn't rise to the level of over-the-top wealth. 
Is Edward Snowden Related to Lord Snowdon?
It's fun to speculate that Edward Snowden is related to the famed British royal photographer, but the truth is disappointing.
The two spell their names differently — the correct spelling of the photographer's name is Lord Snowdon — and they aren't related.
It's a shame because a familial connection with the British monarchy would have added another remarkable twist to this already extraordinary story. 
Edward Snowden Net Worth Summary
To this day, the debate continues whether Edward Snowden is a whistleblower or a traitor. What isn't debated is the fact that Snowden single-handedly changed the world.
He revealed the reach of the United States government, which gave American citizens and world leaders a glimpse into the extent to which surveillance occurred. More importantly, Snowden ignited a global conversation on privacy — specifically, how much privacy must people concede in exchange for national security? 
Edward Snowden's net worth doesn't reflect the extraordinary impact of his actions on the world. However, it does show his story still attracts a lot of interest, even years after he leaked the first set of classified NSA documents.
Advertisement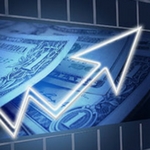 If you've struggled with trading techniques in the past and watched your mistakes affect your bottom line, you're not alone-but you can change that starting now!

I'm trading expert Thomas Wood and my e-guide, "Naked Trading Mastery" could give you the edge you need to make earning consistently easier than ever!

Get your free copy here!