You might think you know Dolph Lundgren from movies like Rocky IV and Creed II, but there's much more to this powerful Swedish actor and martial artist. Why is Dolph Lundgren famous?
Dolph Lundgren is famous for his martial arts and acting skills. He frequently combines the two talents and appears in action movies.
Lundgren first attracted some international attention for his appearance as a KGB henchman in the James Bond movie A View to a Kill. Shortly after his role in A View to a Kill, he sent videos and pictures of himself to Sylvester Stallone, who was in the early stages of making a new Rocky movie.
At first, Stallone turned down Lundgren's request to appear in the movie, saying that the Swedish actor, at 6'5″, was too tall. Lundgren did try out for the film, though, and eventually beat out 5,000 other actors who wanted the role.
When Rocky IV came out in 1985, Lundgren became an instant star as the Russian boxer Ivan Drago. While he knew Stallone had doubts about him, his height worked well for the movie as it gave the comparatively diminutive American actor (about 5'10") an enormous opponent—and emphasized the movie's "David and Goliath" theme.
Is Ivan Drago a Real Boxer?
Ivan Drago is a fictional character, not a real boxer. Nevertheless, he has an extensive backstory. According to that backstory, he:
Won a gold medal in boxing for the Soviet Union.

Had an amateur boxing record of 100 wins with no losses or draws.

Is married to a two-time Soviet gold medalist in swimming.

Was forced to move to the Ukraine to care for his son after losing the fight to Rocky Balboa.
Drago frequently gets mentioned as one of the most memorable Rocky characters. Drago has very few lines, but the words he speaks cut deep. For example, after beating Apollo Creed—a good friend and former opponent of Rocky—badly after the end of a round, Creed says of the former champ, "If he dies, he dies."
Dolph Lundgren Actor
Dolph Lundgren did not initially plan to become an actor. In fact, he went to school and earned two degrees in chemical engineering.
While attending the University of Sydney in 1982, he started working as the bodyguard of Grace Jones. His large size and years of martial arts training made him the perfect fit for the job. While working for Jones, the two began a relationship that would soon upend Lundgren's career plans.
After Lundgren earned a Fulbright Scholarship to attend MIT, Jones convinced him to leave Boston and relocated with her to New York City. She insisted that he could build a career as an actor.
Upon arriving in New York, he took some jobs as a model. He also worked as a nightclub bouncer. During this time, he was also learning to act, taking lessons from Tom Hulce and Andie MacDowell. He also spent much of his time in New York with notable artists, including Andy Warhol and Keith Haring.
Eventually, Lundgren got his first major acting role in A View to a Kill. After appearing in Rocky IV, he received numerous offers.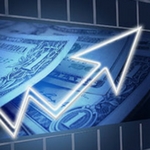 Official tax return reveals how one trader nabbed annual gains of 228%, 309% and 339%. His tax return was released online, exposing this simple trading technique used to pocket nearly half a million in profits.

Click here to see the official tax return before it is deleted...
Are Dolph Lundgren and Sylvester Stallone Friends?
When Stallone met Lundgren, he couldn't stand his Rocky IV nemesis. It's hard not to hear some envy in his words, though, when he said, "I hate him! He's just too good looking—too perfect. And if I loathe him, I'm sure the world will."
Lundgren certainly does have an imposing physique that could make anyone—even Stallone—feel inferior. Yet over time, the two became friends. They reappeared on screen together in Creed II (2018), a movie that follows the training and boxing of Apollo Creed's son, Adonis. 
In 2019, Stallone and Lundgren, among other celebrities known for real-life and fictional boxing, appeared in the sports documentary One Night: Joshua vs. Ruiz.
Stallone served as an executive producer for the film about a match between Anthony Joshua and Andy Ruiz Jr. that is revered as one of the greatest fights in history. At the premiere, Lundgren and Stallone pretended to box each other for the cameras. The two seemed to enjoy each other's company immensely. 
Lundgren and Stallone also collaborated on an action-drama series named The International. CBS agreed to order a pilot for the 2021 season, which means the network must either make and air the pilot episode or pay the creators for failing to fulfill their agreement. According to the sparse information available about the show-in-progress, Stallone will direct, and Lundgren will star.
It's difficult to say how close Lundgren and Stallone are, especially since Lundgren splits his time between L.A. and Stockholm. Yet it says something that they're willing to keep working together and seem excited when they spend time together socially.
---
➤ Free Guide: 5 Ways To Automate Your Retirement
---
Dolph Lundgren TV Shows
Dolph Lundgren has appeared in more than 70 productions for television and film. He has also spent plenty of time behind the camera as a director, producer, and writer.
Lundgren's career started with such forcefulness that he dedicated more than a decade to playing roles in action movies. He didn't appear in a televised production until 1998. Even then, he played the leading role in a TV movie called Blackjack.
Dolph Lundgren finally made a full-time commitment to a TV series in 2014 when he appeared in 15 episodes of the 20-episode SAF3 (pronounced "safe"). The series was about an elite rescue task force that drew from the best members of Southern California's sea, air, and fire divisions. The action series focused on a much younger group of actors, but Lundgren played a critical role as a leader and strategist who made their missions successful.
Oddly enough, Lundgren's next TV appearance was in a 2015 episode of the stoner comedy Workaholics, in which he played himself.
He also played himself in a 2019 episode of It's Always Sunny in Philadelphia. The episode satirized action movies as the gang tries to make its way to a movie theater to watch the (non-existent) movie Thunder Gun 4: Maximum Cool.
In 2016 and 2017, he played the character Konstantin Kovar in about a dozen episodes of the series Arrow.
Dolph Lundgren Movies
Dolph Lundgren has appeared in so many movies that it's nearly impossible to list them all (although IMDB has made a valiant effort). Some highlights from his filmography include:
Rocky IV 
Masters of the Universe (1987), in which he played He-Man
The Punisher (1989), where he played the leading role of Frank Castle
Universal Soldier (1992)
Johnny Mnemonic (1995)
Diamond Dogs (2007)
Universal Soldier: Regeneration (2009)
The Expendables (2010)
The Expendables 2 (2012)
Hail, Caesar! (2016), in which he played an uncredited role as the submarine commander
Aquaman (2018)
Creed II (2018)
No one can accuse Dolph Lundgren of leading a lazy life. Rather, he seems to embrace every opportunity that comes his way.
Appearances on shows like Workaholics and It's Always Sunny in Philadelphia suggest he doesn't take himself too seriously, which adds some charm to the man as a human instead of just a star.
Advertisement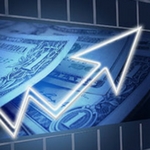 Rising interest rates...Skyrocketing inflation...Exploding debt...A looming recession...It's no wonder Americans are becoming more and more concerned about their savings and investments. That's why I wrote my newest report…This FREE REPORT shows YOU how you could protect your retirement savings before it's too late. Request your free report today and learn how you could protect everything you've worked for!

Request Your FREE Ben Stein Report Today!
What Is the IQ of Dolph Lundgren?
It's reported that Dolph Lundgren has an IQ of 160. For reference, the normal range is 100 to 110. For even more reference, many people believe that Einstein and Stephen Hawking had 160 IQs.
Dolph isn't the brainiest man in Hollywood, though. Reportedly, James Woods has an IQ of 180. Quentin Tarantino shares Lundgren's IQ (160).
Sharon Stone is right behind Dolph with an IQ of 154.
Is Dolph Lundgren Married?
Dolph Lundgren was married to Anette Qviberg, a fashion and jewelry designer, from 1994 to 2011. They have two children.
Some believe that the divorce was the long-term result of a terrifying home invasion in 2009. Three masked burglars broke into their home in Stockholm while Lundgren was out of town.
Luckily, the burglars saw pictures of Lundgren, determined that he owned the house, and fled out of fear. This home invasion severely traumatized Anette and one of their children, causing the daughter to develop PTSD afterward.
As of mid-2021, Dolph Lundgren is not married. He isn't single, either. In June 2020, he asked Norwegian trainer Emma Krokdal to marry him. She agreed.
Many people immediately pointed out the significant age difference between Lundgren, 63, and Krokdal, 24. The two seem happy together, though. It probably doesn't hurt that Lundgren has maintained his physical shape. He remains committed to martial arts and lifting weights.
How Rich Is Dolph Lundgren?
Now for the big question on your mind: How rich is Dolph Lundgren? He's had a successful acting career that spans decades, so he must have accumulated quite a bit of wealth.
Most people who track celebrity wealth believe that he has a net worth of about $18 million. That number includes the Hollywood Hills mansion he recently sold for $4.5 million. He had purchased the property in 2018 for $3.9 million, so he made a tidy sum on the sale.
At one point, Lundgren may have had a higher net worth. Over the last decade, he has made primarily straight-to-video movies that don't earn nearly as much as blockbuster movies.
Still, Lundgren earned serious money as a young man by appearing in some of the most successful action movies of the 1980s and 1990s. Now, he might feel that he has earned the right—and the financial freedom—to pursue his interests without worrying about money.
Dolph Lundgren Net Worth Summary
Dolph Lundgren is far from the wealthiest celebrity in Hollywood, but a net worth of about $18 million means he never has to worry about money.
Instead, he can continue enjoying his life, working on the projects that interest him, and standing out as one of the most interesting men in L.A.
Advertisement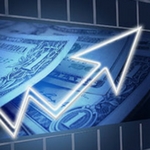 This has been one of the WORST years for stocks. But despite the awful trading conditions of the last eight months, I've delivered profit opportunities to my students like 22% on PBT after a week in the trade…And 31% on PEGA in only 8 days. I've JUST sent out a brand-new alert on a stock that's showing all the right signs of an impending breakout…

Click to Get the Trade and a Full Year of Stealth Trades for just $5 Today