Prosper is a marketplace that connects borrowers in need of capital with lenders, also known as investors, who are seeking a return on their money.
Ideal borrowers for Prosper personal loans have:
High annual incomes – the average borrower earns over $88,000
Good credit scores – Prosper borrowers average credit score is 710
Prosper loans are best for customers who want to:
Find an alternative to high-interest rate credit card debt
Consolidate debt, make home improvements, or finance a life event
Need money fast to pay for an expensive purchase, pay for a wedding, or new baby
The minimum loan amount starts at $2,000 while the max loan amount is $40,000. Funding timelines are fast – you can receive money in as soon as 1 day and up to 3 days.
Prosper Marketplace Loans
PROSPER SPOTLIGHT

InvestorMint Rating

4 out of 5 stars

Min Credit Score: 640
APR Rate: 6.95% - 35.99%
Origination Fee: 2.4% - 5%

via Prosper secure site
Prosper Personal Loan Review
Prosper ranks among the best personal loan options for good credit borrowers, and it's one of the most popular lenders. Since 2005, Prosper has loaned over $13 billion to nearly one million people.
Its "twist" on lending is that it connects borrowers with lenders. Unlike SoFi personal loans, which are issued by SoFi directly, Prosper loan money comes from lenders on its marketplace.
Prosper Loan Eligibility
Like SoFi, you will need to have a good credit history to qualify for a loan. A minimum FICO credit score of 640 is required. However, the average credit score for a borrower is 710.
You will also need to have a minimum of 2 years of credit history, though the average borrower has established over a decade of credit history.
Beyond credit score and history, Prosper evaluates hundreds of other factors to make a risk assessment. For example, a  borrower with a debt-to-income near 50% may be viewed as high risk.
The interest rate you pay will be affected by your perceived risk level. Risk ratings range from AA (lowest risk) to HR (highest risk) as follows:
If you have a letter grade of AA, you will generally pay the lowest APR rate and lowest origination fee while a HR designation will result in a high origination fee and high APR.
Prosper Loan Approval Factors
Prosper states that any bankruptcies in the prior 6 months may disqualify loan approval.
Some of the factors that affect loan approval include:
Past borrowing history
Income
Credit score
Bankruptcies
Debt levels
Debt-to-income ratios
# of credit bureau inquires (fewer than 7 in past 7 months is recommended)
Declined for a loan in prior 4 months due to delinquency
Returned payments on a previous loan
Previous loans charged off
Here are the minimum borrower requirements at a glance:
Minimum Credit Score
640


(average is 710)

Minimum Income
None


(average is $88,684)

Maximum Debt-to-Income
50%


(excluding mortgage)

Minimum Credit History
None
Ineligible For Prosper Loan
If prior application declined
over previous 4 months
Prosper Lending Fees
Prosper hidden fees and prepayment penalties fees do not exist, however you should pay attention to other lending fees.
A number of costs fall under the umbrella of Prosper service fees including:
Origination fees that range from 2.4% → 5% depending on the risk category Prosper assigns to you
Late payment penalty fees of $15 are charged when you fail to make a full payment within 15 days of the due date
Prosper Repayment Time
Repayment terms span anywhere from 3 → 5 years on average.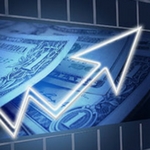 We have the world's leading artificial intelligence forecasting trends in the market. A strategy so precise it achieves a proven accuracy rate up to 87.4%. Check out the next 3 stocks this A.I. has on its radar for you in this free, live training.

Claim your seat now by clicking here.
Prosper Loans Rates & Facts
| | |
| --- | --- |
| Minimum Credit Score | 640 |
| Average FICO Score | 710 |
| Loan Amount Range | $2,000 – $40,000 |
| APR Rate | 6.95% – 35.99% |
| Timeline to Funding | 2 – 4 days |
| Average Annual Income | $88,684 |
---
➤ Free Guide: 5 Ways To Automate Your Retirement
---
Prosper Fees
While Prosper will not charge you a penalty fee for paying off your loan balance early, you will be hit with fees if you pay late, via check, or have insufficient funds.
Fee Type
Rates
Origination Fee
2.4% → 5%
Check Fee
$5
(or 5% of payment amount, whichever is lower)
Late Fee
$15
(or 5% of unpaid amount, whichever is higher)
Insufficient Funds Fee
$15
Prepayment Penalty Fee
$0
The primary costs are from interest rate payments and origination fees.
How Prosper Lending Works
Borrowers can quickly receive rate quotes and, upon approval, receive money within 3 business days.
The step-by-step process is easy to follow:
Click the "Check Your Rate" button – you will be guided through a series of questions, starting with where you live and how much you wish to borrow
Receive offers after setting up your account – checking your rate will not affect your credit score
Proceed with formal application – once you select a rate
Enter basic information – social security number, income, and so on is needed during application process
Submit proof of income – pay stubs and tax forms are usually sufficient and should match the online figures you entered
Enter your bank information – submit your routing number and bank account number where funds will be sent
From start to finish, it takes between 1 to 3 days to receive your monies.
Advertisement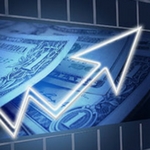 Do you know how to read the candlesticks on your chart? If not don't worry. Chris Pulver created an ebook, Candlestick Cheat Sheet, that can teach you, in layman terms, the 10 most powerful candlestick patterns. It's a great start for those that are new to Forex and may want to trade on the conservative side when starting out.

Click here to download your copy now
Prosper Loan Example
Debt consolidation is a common reason for borrowers to select Prosper.
For a borrower with say $10,000 of credit card debt who chooses a Prosper loan, we will assume a 3.5% origination fee applies.
That means 3.5% of the $10,000, or $350, is deducted before the monies are transferred to the borrower's bank account.
So, the borrower receives $9,650.
If you expect you will need the full proceeds that you apply for then it is best to account for this deduction due to origination fees.
Prosper Investing Review
Prosper investing is an attractive alternative to the savings rates offered by traditional bank savings accounts.
Compared to stock market investing, it also offers the potential for passive income without worrying about whether there will be a stock market crash.
Investors can diversify away from the stock market and real estate asset classes by investing in high-income professionals with above average credit scores.
Prosper Investing Returns
The average annual return of 7.41% earned by Prosper lenders knocks the socks off the yields offered by conventional savings accounts during the period shown from January, 2011 to December, 2016.
Over 83% of active investors on the Prosper platform reported returns that met or exceeded their expectations, and it's no surprise why when you discover that the average borrower has an income of over $88,000.
How Prosper Investing Works
Investors are compensated based on the risk levels they take.
When you loan money to a Prosper borrower who falls into a high risk category, you can expect to earn higher returns. And vice versa, lower risk borrowers translate to lower returns for investors.
A doctor looking to consolidate debt may present lower risk than a self-employed individual starting a business for example.
Depending on your risk tolerance and financial goals, you can choose borrowers who match your preferences as follows:
Browse loans based on creditworthiness – FICO score, risk rating and term length
Choose who you invest in – borrowers identities are kept anonymous but the general profile, such as high-income dentist looking to consolidate debt may be revealed
Select Auto-invest – if you don't feel comfortable investing in a single person, you can build a target portfolio that spreads your money across many borrowers
You can start investing with as little as $25 if you wish.
Prosper Investing Requirements
| | |
| --- | --- |
| Minimum investment per loan | $25 |
| Active investors who received returns that met or exceeded expectations | 83.5% |
| Average FICO score of Prosper borrowers | 710 |
| Average annual income of Prosper borrowers | $88,684 |
Prosper Review: Pros and Cons
| | |
| --- | --- |
| Prosper Pros | Prosper Cons |
| ✅ Above Average Credit Score Borrowers: Borrowers have higher credit scores than the national average, which is a positive for investors, and provides an incentive to borrowers seeking loans to improve their credit ratings. | ❌ Geographic Restrictions: Most states are covered but residents in some states are prohibited from using the Prosper platform. |
| ✅ Fast Access To Cash: Loans can be issued in as fast as 1 → 3 business days. | ❌ High Debt-to-Income Ratio: Debt-to-income ratios above 50% (excluding a mortgage) are not permitted but that is still quite a hefty debt burden to carry, which may pose higher risk to investors. |
| ✅ Graded Borrowers: Borrowers are graded according to risk profile. Borrowers with better grades pay less while investors can choose across a spectrum of risk profiles, term lengths and return rates. | ❌ Range Of Loans: Prosper is great for borrowers in providing capital to fund a wide range of loans from home improvement to starting a business but for investors caution is warranted as borrowers in need of money for new start-up businesses may present higher risk than you can evaluate because you won't have access to the finer details. |
| ✅ Up to $40,000 Loaned: Anywhere from $2,000 → $40,000 can be loaned to borrowers but investors can loan out much more. | |
| ✅ Invest On Auto-Pilot: Investors can loan money to individuals or to a group of borrowers via notes using the Auto-invest tool. Approximately $2,500 spread across 100 borrowers in a note is sufficient to be diversified according to Prosper. | |
| ✅ No Hidden Fees: If you pay late or via check, you will be dinged but there are no hidden fees or pre-payment penalty fees. | |
| ✅ Low Investing Minimum: If you want to test out the platform as an investor or a lender, you can start with as little as $25. | |
| ✅ In-depth Loan Profiles: Prosper does an excellent job of displaying key borrower characteristics without disclosing any personally identifiable information, so investors can better assess the risk of default. | |
Prosper Marketplace Review Summary
Prosper is an early pioneer of peer-to-peer lending and has grown to become one of the pre-eminent marketplace platforms.
It offers compelling advantages to both borrowers and lenders.
For Borrowers
Fast funding timeline – as soon as 1 → 3 days
Pay lower interest rates – by consolidating debt it may be possible to pay less than credit card rates
Flexible use of funds – whether you need money for a wedding, home improvement, car purchase, or even to start a new business
Check rates free – your credit score won't take a hit when you compare rates and try out the Prosper platform
For Investors
High-income borrowers – like doctors, dentists, and lawyers feature as borrowers
Above average credit borrowers – reduces risk of loan default
Diversify money – by spreading your capital across many borrowers as part of loan notes
Proprietary rating system – so you can quickly screen for borrowers that match your preferences
Passive income – when you set up your account on auto-pilot using Auto-Invest tool
The bottom line is Prosper deserves your consideration whether a borrower or a investor.
Prosper Disclaimer
For example, a three-year $10,000 loan with a Prosper Rating of AA would have an interest rate of 5.31% and a 2.41% origination fee for an annual percentage rate (APR) of 6.95% APR.
You would receive $9,759 and make 36 scheduled monthly payments of $301.10.
A five-year $10,000 loan with a Prosper Rating of A would have an interest rate of 8.39% and a 5.00% origination fee with a 10.59% APR. You would receive $9,500 and make 60 scheduled monthly payments of $204.64.
Origination fees vary between 2.41%-5%. APRs through Prosper range from 6.95% (AA) to 35.99% (HR) for first-time borrowers, with the lowest rates for the most creditworthy borrowers.
Eligibility for loans up to $40,000 depends on the information provided by the applicant in the application form. Eligibility is not guaranteed, and requires that a sufficient number of investors commit funds to your account and that you meet credit and other conditions.
Refer to Borrower Registration Agreement for details and all terms and conditions. All loans made by WebBank, member FDIC.
Advertisement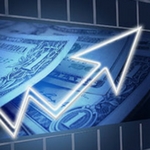 We could be facing one of the harshest economic challenges ever experienced thanks to an incompetent government and severe global unrest. If you aren't proactive, you could see yourself and your family become another financial casualty. But, the Inflation Survival Plan has you covered. Learn insider tips and tricks, IRS loopholes and more that will help your finances soar.

Take 15 Seconds to get the FREE Inflation Survival Plan and ensure your family's financial security.