Over the last decade, you have probably encountered Danny DeVito's work in at least one of two places: his role as Frank Reynolds in It's Always Sunny in Philadelphia and his part as Eddie in Jumanji: The Next Level, which also features Dwayne Johnson, Awkwafina, Kevin Hart, and Jack Black.
Limited to these experiences, it's difficult to see the diversity and excellence throughout Danny DeVito's career. He might have gained relevance to younger viewers as the foul-mouthed, gun-wielding schemer on It's Always Sunny, but he has been performing in highly artistic comedies and dramas since 1975.
DeVito also has a long career as a producer and director. Over the next several segments, you'll learn more about Danny DeVito's work and life. Then, you'll see how much his commitment to excellence has contributed to Danny DeVito's net worth.
Danny DeVito Actor
DeVito's ability to channel diverse characters may come from his beginnings as a theater actor. He graduated from the American Academy of Dramatic Arts (Manhattan) in 1962 while supporting himself by working at his sister's salon in nearby Summit, New Jersey. After graduating, he performed at the Eugene O'Neill Theater Center with the Colonnades Theater Lab. During this time, he met and worked with his future wife, Rhea Perlman.
Danny DeVito made his film debut in the movie One Flew Over the Cuckoo's Nest, a comedy-drama about a group of men held in a psychiatric facility. The movie also included performances from Christopher Lloyd and Jack Nicholson, who stars in the film. DeVito had originally played his role in a 1971 stage adaptation in off-Broadway performances.
After several cameo parts on television and in small movies, DeVito gained some level of fame on the TV series Taxi, a sitcom about a New York City taxi company that also featured Christopher Lloyd, Judd Hirsch, Tony Danza, Marilu Henner, and Andy Kaufman. DeVito played the amusingly abusive dispatcher Louie De Palma. The series stayed on the air from 1978 to 1983, with 114 episodes. 
For the next few decades, DeVito spent most of his time acting in movies. He also formed a production company, Jersey Films, that was involved in several high-profile projects, including Pulp Fiction, Man on the Moon, Erin Brockovich, Garden State, and the Comedy improve series Reno 911!
DeVito also became a noteworthy director for television and movies.
Danny DeVito TV Shows
Danny DeVito gained nationwide attention as Louie De Palma on the sitcom series Taxi. Taxi gave him the perfect vehicle to display his broad talents as an actor. Notably, though, he stood out from the all-star cast because of his short stature and De Palma's hot temper, a combination that made him seem both threatening and hilarious. 
Danny DeVito has a medical condition commonly known as Fairbank's disease. The condition prevents his bones from growing normally. As a result, he never grew beyond 4'10". The diminutive De Palma threatening much larger characters played by Lloyd and Danza created a contrast that most audiences found funny. The other characters were truly afraid of the small man because he had so much power over their jobs. Despite his size, he also had an intimidating physical presence.
After Taxi, DeVito made small appearances on television. He didn't make a long-term commitment to a show, though, until he was introduced to the creators of It's Always Sunny in Philadelphia. According to DeVito, his children pressured him to accept the role. Frank Reynolds has turned out to be one of DeVito's most memorable characters. 
DeVito's appearance as Frank Reynolds started during the show's second season. He plays the role of Dee and Dennis's father (and Charlie's roommate). His character then became an increasingly essential part of the show, though, as he moved in with Charlie (played by Charlie Kelly), provided money to keep Paddy's Pub running, and made insane choices that often led to absurd violence and depraved acts. 
Few shows would give DeVito the option to explore so many cringe-worthy ideas. It's Always Sunny in Philadelphia has been able to remain a fan favorite potentially because the show treats its characters as horrible people who deserve mockery instead of praise.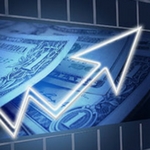 The next 10 minutes could change your life. We've recorded a special sit-down interview with a reclusive millionaire who details how he's closed out winning trade after winning trade throughout the volatility of 2022. In fact, he hasn't closed a single losing trade since 2016. Sounds impossible? It's not - and he'll prove it to you.

Click to see this exclusive sit-down interview
Danny DeVito's Work as a Director and Producer
Danny DeVito's career as a director and producer largely focuses on his interest in dark comedy. His oeuvre contains a few unexpected films, too, such as the kid-friendly Matilda based on Roald Dahl's novel. 
His directorial debut came in 1984 with The Ratings Game, a comedy that featured DeVito, Perlman, Michael Richards, and Jerry Seinfeld. The movie was the first feature-length project financed by cable television channel Showtime. 
DeVito's second movie stands out as a cult classic that takes a twist on Hitchcock's Strangers on a Train. In 1987's Throw Momma From the Train, characters played by DeVito and Billy Crystal agree to "trade murders" so they can have alibis that protect them from conviction. Predictably, things do not go as planned, as Momma (played by Anne Ramsey) proves much more resilient than initially thought.
DeVito continued directing dark comedies, including:
The War of the Roses (1989, starring Kathleen Turner, Michael Douglas, and DeVito)
Hoffa (1992, starring Jack Nicholson, John C. Reilly, and others)
Death to Smoochy (2002, starring Edward Norton, Robin Williams, Catherine Keener, Jon Stewart, and DeVito)
Throughout the 1990s and 2000s, Danny DeVito produced several noteworthy movies and television shows. Some of the titles that still receive positive attention include:
Pulp Fiction (1994)
Get Shorty (1995)
Man on the Moon (1999)
Erin Brockovich (2000)
Garden State (2004)
Reno 911! (2003 to 2009)
---
➤ Free Guide: 5 Ways To Automate Your Retirement
---
Danny DeVito's Movies
Danny has had such a long, successful career that it's difficult to keep up with the number of comedies and dramas on his resume. Some of the movies that stand out in his career include:
Terms of Endearment (1983)
Romancing the Stone (1984)
Ruthless People (1986)
Throw Momma From the Train (1987)
Twins (1988)
The War of the Roses (1989)
Other People's Money (1991)
Renaissance Man (1994)
Junior (1994)
Mars Attacks! (1996)
The Rainmaker (1997)
LA Confidential (1997)
The Virgin Suicides (1999)
DeVito has worked three times with Arnold Schwarzenegger (The Last Action Hero, Twins, and Junior). The duo looks amusing on screen next to each other. They also have an ability to play off of each other's unique approaches to comedy. While they might seem like odd co-stars on the page, they work marvelously together on screen.
Danny DeVito's Awards
Danny DeVito has been nominated for dozens of awards. The accolades he has won include:
Golden Globe for Best Supporting Actor (1981 for Taxi)
Primetime Emmy Award for Outstanding Supporting Actor in a Comedy Series (1981 for Taxi)
ShoWest Convention Award for Male Star of the Year (1989)
Cinekid Audience Award (1997 for Matilda)
Karlovy Vary International Film Festival Special Prize for Outstanding Contribution to World Cinema (2007)
Golden Camera Award for Lifetime Achievement – International (2010)
Critics Choice Television Icon Award (2011)
Tribeca Film Festival Award for Best Narrative Short (2016 for Curmudgeons)
Frameline San Francisco International LGBTQ Film Festival Award for Best Short Film (2016 for Curmudgeons)
San Sebastian International Film Festival Lifetime Achievement Award (2018)
Advertisement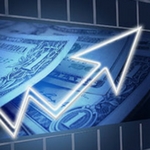 Biden's disturbing new government program may be worse than Obama's. You are at risk for having your bank account frozen. A former bank regulator is blowing the whistle on Biden's frightening plan to take over your money.

Discover the immediate steps you need to take now.
Danny DeVito: Wife and Kids
Danny DeVito met his future wife, Rhea Perlman, when she came to see a friend perform in a play that included DeVito. The two hit it off immediately, so much so that they moved into an apartment together within two weeks. They did not rush marriage, though, and waited until 1982 to exchange vows.
The couple has three children:
Lucy Chet DeVito, who is also an actor
Grace Fan DeVito
Jacob Daniel DeVito
DeVito and Perlman have often mixed their personal and professional lives. She appeared in several episodes of Taxi. The two played Matilda's parents in the 1996 movie Matilda. 
Perlman also has an astounding career. She played the smart-mouthed, foul-tempered Carla in Cheers from 1982 to 1993. She has written at least half a dozen books. Her collection of awards includes four Emmy Awards.
Perlman and DeVito separated after 40 years together in 2012. They reconciled within less than a year, but separated again in 2017. The two say that they have no intention of seeking a divorce. Perlman has even said that she and DeVito are closer now than they were while living together as a married couple. 
Danny DeVito: Net Worth Summary
It's estimated that Danny DeVito and Rhea Perlman have a net worth of about $80 million. Before their divorce, they lived together in a Beverly Hills house. They sold it for $24 million in 2015. They own a much smaller home on Rodeo Drive and a Malibu compound that can house several households.
Obviously, DeVito has plenty of money. He's a multimillionaire who can afford to own more than one property in Southern California. He has also invested in restaurants and a few other business ventures, but they do not seem to have retained his interest for long.
Even in his mid-70s, Danny DeVito shows that he has a joyous dedication to exploring new characters and stories. Fans can expect him to keep making shocking and humorous content for television and movie theaters. After all, the creators of It's Always Sunny in Philadelphia say that they have no plans to quit producing new seasons as long as fans ask for them and they can continue writing odd, hilarious plots.
Advertisement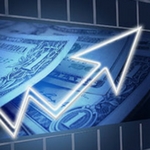 Here's something investment expert Nilus Mattive has never discussed publicly before...

He believes right now is the best time to consider putting some money into the cryptocurrency markets. Let him show you the seven big cryptos that could go to zero, as well as some of his favorite plays and strategies for 2023.

Watch this free video and see for yourself.