Morgan Wallen is a Tennessee-based country musician born in 1993 who first attracted attention as a contestant on the reality TV show The Voice in 2014. Morgan competed as a member of Usher's team during Season 6 of the show. He later switched to Adam Levine's team and managed to make it to the playoffs before he was eliminated from the show. Josh Kaufman, a Broadway performer, won the competition.
Wallen has only released two albums (If I Know Me in 2018 and Dangerous: The Double Album in 2021), but he has won several awards for his work. He has also released three extended play recordings and several singles.
As Morgan Wallen's career has attracted more attention, his behavior has stirred several controversies. Shortly before a planned performance on Saturday Night Live in 2020, a video emerged of Wallen partying in a bar after a football game between Texas A&M and the University of Alabama.
The video clearly showed him breaking COVID-19 protections that SNL required of its performers. Instead of canceling his performance, the show decided to delay the show so Wallen could quarantine and undergo tests for the virus. When he finally appeared as an SNL musical guest, he also participated in a sketch poking fun at his shenanigans.
Wallen breaking the SNL COVID-19 rules isn't the only time he has been criticized. During the spring of 2020, he was arrested outside of Kid Rock's bar in downtown Nashville. The police charged him with public intoxication and disorderly conduct.
At the beginning of 2021, TMZ released a video of Morgan Wallen and several of his friends entering his Nashville home on New Year's Eve. The video recording showed Wallen using a racial slur.
He received swift backlash from several companies. Townsquare, Cumulus, Audacy, SiriusXM Satellite Radio and iHeartRadio temporarily refused to play his music. His songs were removed from playlists curated by Apple Music, Spotify and Pandora. Record companies Big Loud and Republic Records suspended his contracts. The Academy of Country Music refused to let his 2021 album Dangerous: The Double Album compete for awards.
Morgan Wallen released a video apologizing for his behavior. During the video, he asked his fans not to defend his actions. Meanwhile, interest in his music continued to grow. Some consumers did not seem bothered by his words. Jason Isbell, who wrote the song "Cover Me Up," which Wallen has covered, announced that he would donate all the royalties from the Wallen cover version to the NAACP.
During the summer of 2021, Wallen went on Good Morning America, where he again apologized for his behavior and explained that he and his friends sometimes say dumb things when they're together. By August of 2021, all bans on his music were lifted.
Morgan Wallen Rise To Fame
Morgan Wallen's rise to fame started the moment he appeared on Season 6 of The Voice. He attempted to capitalize on his popularity by releasing the EP Stand Alone on Panacea Records in 2015. Unfortunately, the recording failed to chart or rank as a commercial success. 
He had more success with the 2017 single "The Way I Talk" from the forthcoming If I Know Me. "The Way I Talk" peaked at number 30 on the U.S. Country Airplay chart, 35 on the U.S. Country chart and 50 on the Canadian Country chart. 
In 2017, Morgan Wallen released "Up Down" (featuring Florida Georgia Line). "Up Down" sold 333,000 copies. It also peaked at number one on the U.S Country Airplay chart, five on the U.S. Country chart, 49 on the U.S. chart, one on the Canadian Country chart and 89 on the Canadian chart.
When Wallen released If I Know in 2018 on the label Big Loud, it sold 50,700 copies and peaked at number one on the U.S. Country and Indie charts. 
The singles "Whiskey Glasses" and "Chasin' You" from the album peaked at number one on the U.S Country Airplay and Canadian Country charts. They reached number two on the U.S. Country chart.
Morgan Wallen didn't become famous until he started releasing material from his album Dangerous: The Double Album. The promotional single "Cover Me Up" came out in 2019 and sold 45,000 copies. The next single, "This Bar," also released in 2019, went platinum. In 2020, he released three more promotional singles for the album:
"Somebody's Problem"

"Still Goin' Down"

"Livin' the Dream"
"Somebody's Problem" peaked at number three on the U.S. Country chart and 256 on the U.S. chart. 
Despite the controversies surrounding Wallen in late 2020 and early 2021, Dangerous: The Double Album sat at the top of the U.S. cart for six consecutive weeks. It is the first album to maintain that position for so many weeks since 1992's The Chase by Garth Brooks.
Critics responded favorably to Dangerous: The Double Album, some pointing out that it represented a significant leap in artistry from his earlier album. 
Morgan Wallen Solo Career
Morgan Wallen has been a solo musician throughout his career. His ability to write songs, sing and play multiple instruments makes it possible for him to create music with minimal help from others. Of course, all solo musicians rely on other artists, producers and managers to make music.
Dangerous: The Double Album includes contributions from some of Nashville's top session musicians and songwriters, including:
Tom Bukovac on electric guitar
Dave Cohen on keyboards and Hammond B-3 organ
Paul Franklin on steel guitar
Joey Moi on electric guitar and background vocals
Jimmie Lee Sloas on bass guitar
Bryan Sutton on banjo, dobro, acoustic guitar, and mandolin
Ilya Toshinsky on acoustic guitar
Chris Stapleton provided duet vocals on the song "Only Thing That's Gone."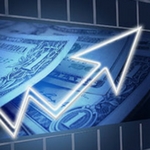 During and after the Great Financial Crisis of 2008, 485 U.S. banks went under. Here at Weiss Ratings, we warned about 484 — an accuracy rate of 99.8%. Now, we have a new warning. But this time, it's not just about a few hundred banks … it's about nearly every single bank in America …

Get all the details here
Morgan Wallen Songs
Several of Morgan Wallen's songs have received popular and critical praise. For example, "Whiskey Glasses" was nominated for the Top Country Song Award in 2020 by the Billboard Music Awards and County Music Song of the Year by the iHeartRadio Music Awards. "Chasin' You" was nominated for the Top Country Song Award in 2021 by the Billboard Music Awards.
Other popular songs from Morgan Wallen include:
"The Way I Talk"
"Up Down"
"More Than My Hometown"
"7 Summers"
"Sand in My Boots"
---
➤ Free Guide: 5 Ways To Automate Your Retirement
---
Morgan Wallen Awards
As of 2021, Morgan Wallen has won five awards:
The Country Music Association Awards 2019 New Artist of the Year Award
The iHeartRadio Music Awards 2019 Best New Country Artist Award
The Billboard Music Awards 2021 Top Country Male Artist Award
The Billboard Music Awards 2021 Top Country Album Award
Morgan Wallen Tours
Morgan Wallen has toured North America several times. Some of the musicians he has toured with include:
Ashland Craft
Jon Langston
Luke Combs
Jameson Rodgers
Florida Georgia Line
Canaan Smith
Mackenzie Porter
Madison Kozak
Dan + Shay
Josh Mirenda
Ryan Griffin
Cole Swindell
Outside of cancelations caused by the COVID-19 pandemic, he has toured consistently since 2017 as a headliner or co-headliner.
Advertisement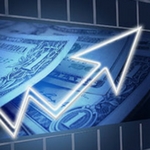 Rising interest rates...Skyrocketing inflation...Exploding debt...A looming recession...It's no wonder Americans are becoming more and more concerned about their savings and investments. That's why I wrote my newest report…This FREE REPORT shows YOU how you could protect your retirement savings before it's too late. Request your free report today and learn how you could protect everything you've worked for!

Request Your FREE Ben Stein Report Today!
Morgan Wallen Albums
As of 2021, Morgan Wallen has released two full-length albums:
If I Know Me (2018), which has sold more than 50,000 copies and been certified platinum.
Dangerous: The Double Album (2021), which has been certified platinum and sold more than 2.1 million copies in the U.S. and 157,000 copies in Canada.
Dangerous: The Double Album peaked at number one on the U.S., U.S. Country, and Canadian charts. It reached number two on the Australian chart and 77 on the U.K. chart.
Wallen has also released three extended plays (E.P.s) as digital downloads:
Stand Alone (2015)
The Way I Talk (2016)
Morgan Wallen (2018)
The self-titled release is his only E.P. to get listed on the U.S. Country chart. It sold about 1,300 copies in the U.S.
Morgan Wallen Wife
Morgan Wallen tries to keep his romantic life out of the media. It is clear, though, that he is not married. He does, however, have a child with a former partner, Katie Smith. Some sources claim that Smith and Wallen were once engaged. Others refer to Smith as Wallen's girlfriend. Regardless, she has been more open about their relationship and child than Wallen has.
Katie Smith was born in Florida. She claims that she became pregnant in 2020 while visiting Canada with Wallen. She currently lives in Nashville, potentially so she and her baby, named Wilder, can be closer to Wallen.
Wallen has shared no intention publicly of marrying Katie Smith. He has talked a bit about how becoming a father has changed his life, though. Wallen says that he has spent a lot of time with Wilder since his birth on July 10, 2021.
Wallen also says that becoming a father has changed his outlook on life because he no longer sees himself as alone in the world. According to Morgan Wallen, Wilder has had a positive influence on his life.
Morgan Wallen Net Worth Summary
Based on sales and performances, Morgan Wallen probably has a net worth close to $4 million. That's quite a hefty amount for a young performer who has only released two full-length albums. The fact of the matter is that many people see him as the next great country musician. Regardless of his personal flaws, fans adore his music and are willing to spend money on it instead of relying solely on streaming services that pay artists very little.
Wallen likely has decades of songwriting and performing ahead of him. His proficiency at playing several instruments, including guitar, piano and violin, only makes it more likely that he will continue writing songs that impress his audience.
Country music doesn't dominate the industry nearly as much as it did a few decades ago. Part of Wallen's success comes from his ability to blend country and pop music. The result reaches a broader audience and makes it possible for him to earn a higher income through album sales, streaming songs and touring.
While Morgan Wallen probably has a net worth of about $4 million, there is a very good chance that he will grow that amount considerably over the next decade.
Advertisement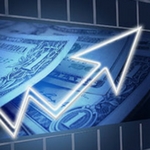 Here's something investment expert Nilus Mattive has never discussed publicly before...

He believes right now is the best time to consider putting some money into the cryptocurrency markets. Let him show you the seven big cryptos that could go to zero, as well as some of his favorite plays and strategies for 2023.

Watch this free video and see for yourself.