Tee Grizzley was born Terry Sanchez Wallace Jr. in Detroit, Michigan, on March 23, 1994. His grandmother was his primary guardian because his parents were often in prison. He showed an early interest in rap music and formed the group All Stars Ball Hard with three of his friends. At the time, he went by ASBH Tee. The group of middle school performers started uploading their songs to YouTube, where they received some local and regional attention.
In 2011, Wallace's mother was convicted of drug trafficking and given a 20-year prison sentence. The following year, his father was murdered.
Wallace became the first member of his family to attend college when he gained admission to Michigan State University in East Lansing. He studied finance and accounting but faced serious financial problems. Unfortunately, Wallace and a friend turned to crime to solve their financial issues. In February 2014, they stole an estimated $20,000 in cash and electronics from student dorm rooms.
Wallace was arrested for the theft on February 27. The police released him, though, pending investigation. Instead of facing the consequences, Wallace ran from the authorities. He successfully evaded the cops until July 1, when he and three other people were arrested for attempting to rob a jewelry store in Lexington, Kentucky.
The attempted robbery earned him nine months in jail. While serving his sentence, Wallace received word that the police in Michigan had finished their investigation. He was found guilty of committing crimes at Michigan State University, with a jail sentence between 18 months to 15 years. Luckily, he did not have to serve the full term. Wallace was released from a Michigan prison on October 16, 2016, having spent a little more than two years in confinement.
Prison wasn't a totally negative experience for Wallace. He used the time to hone his rapping skills. He also wrote some of the material that would appear on his first mixtape, My Moment. Wallace partially attributes the popularity of My Moment to LeBron James, who included one of the mixtape's songs in an Instagram post. He says sales tripled after the post.
Tee Grizzley Rise To Fame
Wallace adopted the name Tee Grizzley by the time he got out of prison. Within a month of leaving prison, he released his first single "First Day Out." Grizzley made a music video for the song and posted it to YouTube, where it accumulated more than 2 million views within three weeks.
The independent success of "First Day Out" attracted the attention of 300 Entertainment and Atlantic Records. Grizzley signed to the labels in 2017 and quickly released five singles that year:
"Straight to It" (featuring BandGang)
"Second Day Out"
"From the D to the A" (featuring Lil Yachty)
"No Effort"
"Beef" (featuring Meek Mill)
Tee Grizzley spent much of 2017 and early 2018 writing and recording his debut studio album, Activated. The album peaked at number 6 on the US Rap chart, 6 on the US R&B/Hip-Hop chart, and 10 on the US chart. It even reached number 25 on the Canadian chart.
Later in 2018, Tee Grizzley released the mixtape Still My Moment, which peaked at number 15 on the US Rap chart, 16 on the US R&B/Hip-Hop chart, 29 on the US chart, and 57 on the Canadian chart.
Source: Unsplash
Tee Grizzley Solo Career
Tee Grizzley has always been a solo performer throughout his professional career as a rapper. As is common in the genre, though, he collaborates with many other performers. Notable musicians who have appeared on his various songs include:
Meek Mill
Lil Yachty
Lil Pump
Moneybagg Yo
Lil Durk
Queen Naija
Tee Grizzley has also appeared as a featured guest on songs from:
Trae tha Truth
Big Sean
Sada Baby
Nook
YNW Melly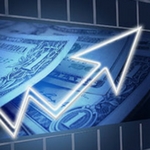 Biden's disturbing new government program may be worse than Obama's. You are at risk for having your bank account frozen. A former bank regulator is blowing the whistle on Biden's frightening plan to take over your money.

Discover the immediate steps you need to take now.
Tee Grizzley Songs
Tee Grizzley is a prolific songwriter who writes his own material and works with other musicians. Several of his songs have charted in the US and Canada. Some of his most successful songs include:
"First Day Out" (2016), which went quadruple Platinum and peaked at number 13 on the US Rap chart.
"From the D to the A" (2017), a non-album single that peaked at number 48 on the US R&B/Hip-Hop chart and went double Platinum.
"No Effort" (2017), a single from My Moment that went Gold.
"Satish" (2019), a single from The Smartest, which peaked at number 48 on the US R&B/Hip-Hop chart.
Other charted songs that Tee Grizzley has released include:
"Jetski Grizzley" (featuring Lil Pump) (2018), a Gold-certified single from Activated that peaked at number 4 on the US Bubbling Under Hot 100 Singles chart.
"2 Vaults" (featuring Lil Yachty) (2018), a single from Activated that peaked at number 12 on the US Bubbling Under Hot 100 Singles chart.
"Young Grizzley World" (featuring YNW Melly and A Boogie wit da Hoodie) (2019), a single from Scriptures that went Gold.
In 2020, Tee Grizzley contributed to the song "Friday Night Cypher" by Big Sean. The song peaked at number 10 on the US Bubbling Under Hot 100 Singles chart. Other featured artists performing on the song include:
Eminem
Kash Doll
Cash Kidd
Payroll
Boldy James
42 Dugg
Sada Baby
Drego
Royce da 5'9"
"Friday Night Cypher" appeared on the album Detroit 2, which features many prominent rappers and musicians from the Detroit scene.
---
➤ Free Guide: 5 Ways To Automate Your Retirement
---
Tee Grizzley Awards
Although Tee Grizzley has not won any awards, he has received nominations for three high-profile accolades. The nominations include:
Best Mixtape for My Moment from the 2017 BET Hip Hop Awards
Push Artist of the Year in 2018 from the MTV Video Music Awards
Tee Grizzley Tours
Tee Grizzley has not released an album since 2020, but he has scheduled a tour for October 2021. The tour will take him through several parts of the country, including the West Coast and Midwest.
Advertisement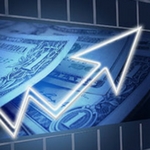 This list ranks the top optionable stocks daily based on trend, volume, price and our proprietary algorithm. FREE bonus: a strategy for generating income in 8 minutes per day.

View this list for FREE now!
Tee Grizzley Albums
Tee Grizzley has released three studio albums, three mixtapes as a solo artist, and one mixtape as part of a collaborative effort.
As of 2021, his studio albums include:
My Moment, released on streaming platforms and as a digital download on April 7, 2017. It peaked at number 16 on the US Rap chart, 21 on the US R&B/Hip-Hip chart, and 44 on the US chart.
Still My Moment, released by the Grizzley Gang and 300 labels as a digital download and streaming album on November 9, 2018. It peaked at number 15 on the US Rap chart, 16 on the US R&B/Hip-Hop chart, 29 on the US chart, and 57 on the Canadian chart.
The Smartest, released on CD, LP, streaming, and digital download formats by Grizzley Gang and 300 on June 19, 2020. It has performed better than any of his albums, peaking at number 11 on the US Rap chart, 14 on the US R&B/Hip-Hop chart, 22 on the US chart, and 88 on the Canadian chart.
Tee Grizzley Girlfriend and Kids
Tee Grizzley tends to keep his personal life as private as possible, so the public doesn't know much about his dating life. On February 14, 2021, he announced on his Instagram account that he and his girlfriend, Myeisha, welcomed a baby boy into the world.
Tee Grizzley had mentioned his girlfriend in previous posts. Mentions became more frequent leading up to the birth of their child. Although the two have not announced plans to marry, they seem to have a stable home life. Grizzley has said he will work to give his son the stability and advantages that he did not have growing up.
Tee Grizzley Net Worth Summary
Estimates of Tee Grizzley's net worth vary considerably from source to source. Some report that the rapper has a net worth of about $700,000. That number seems quite low, though, and it may not include the value of his property.
Other estimates run on the high end. Tee Grizzley has a large following, but it seems unlikely that he has profited $2.5 million. He could certainly reach that point within the next few years after releasing another album and completing a tour or two. Until then, it's probably safer to say that Tee Grizzley's net worth is about $1.5 million.
At $1.5 million, Tee Grizzley has established himself as a prominent rapper with fans around the world.
It's important to remember that Tee Grizzley has income streams outside of the music industry. He also earns money from his YouTube channel, where he posts music videos, interviews, and other types of content. In his downtime, Tee Grizzley loves to play video games. He has managed to turn his hobby into a way for him to generate more money. Several of his YouTube videos are about video games. Fans can watch him play some of his favorite games via his Twitch channel.
Music remains Tee Grizzley's primary source of income, but his side hustles also contribute to his growing wealth. He's clearly a man who knows how to take advantage of opportunities and technology. It all started when he began making YouTube videos in middle school. Now, he has nearly 2 million subscribers.
Advertisement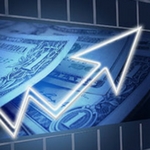 Official tax return reveals how one trader nabbed annual gains of 228%, 309% and 339%. His tax return was released online, exposing this simple trading technique used to pocket nearly half a million in profits.

Click here to see the official tax return before it is deleted...