Natalie Portman, who was born Natalie Hershlag in 1981, has been famous for most of her life. When she was just 10 years old, a representative from Revlon approached her and her family about a modeling opportunity. The rep had spotted her while dining in a Long Island pizza restaurant. Although she turned down the opportunity, it helped her realize that she wanted to become an actress.
She started attending classes at the American Theater Dance Workshop and Usdan Center for the Creative and Performing Arts. In 1992, she was chosen as an understudy for Laura Bell Bundy in the off-Broadway Ruthless! Interestingly, Britney Spears was also an understudy for the part.
Why Is Natalie Portman So Famous?
Portman became an immediate hit in 1994 for her performance in Leon: he Professional.
She played the role of a young girl with a mother dying of cancer. She becomes close friends with a man, who works as an assassin, in her apartment building.
At just 13 years old, she already had a breakout role that received encouraging reviews. Some people felt that the movie inappropriately sexualized her character.
Her early success drew attention from some of the top directors and products of the 1990s. After participating in Beautiful Girls, she intentionally became wary of sexualized roles. In response, she decided to join a Broadway adaptation of The Diary of Anne Frank, in which she played the lead. In 1996, she also appeared in Mars Attacks! and Everyone Says I Love You.
Natalie Portman gained worldwide fame in 1999 when she played Padme Amidala in Star Wars: Episode I – The Phantom Menace, which also featured Ewan McGregor, Frank Oz, and Liam Neeson. The movie earned more than $1 billion at the box office.
She continued playing the Padme role in Attack of the Clones (2002) and Revenge of the Sith (2005). These roles solidify her position as a household name while appearances in Cold Mountain and Garden State established her as a darling of the indie movie scene. Her ability to balance blockbuster and indie projects has contributed to her growing fame.
Natalie Portman Actor
Natalie Portman has diverse talents as an actor. She has played serious roles since she was a young teenager. She has also appeared in off-the-wall comedies, including Your Highness, which also features Danny McBride and James Franco.
Natalie has said that she wanted to appear in the stoner comedy because it gave her a rare chance to play a foul-mouthed, athletic character, an option that is rarely available to women.
Other examples of her comedy include hosting SNL and the rom-com No Strings Attached alongside Ashton Kutcher.
Portman has also ventured into psychological horror and action-adventure projects. Her performance in Black Swan required months of dance and physical training, during which she lost 20 pounds from her already trim figure. She has also played the love interest of Chris Hemsworth's Thor character in several Marvel movies. She ventured into science-fiction with the Alex Garland-directed film Annihilation.
Source: Unsplash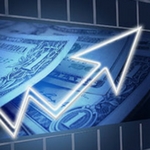 During and after the Great Financial Crisis of 2008, 485 U.S. banks went under. Here at Weiss Ratings, we warned about 484 — an accuracy rate of 99.8%. Now, we have a new warning. But this time, it's not just about a few hundred banks … it's about nearly every single bank in America …

Get all the details here
Natalie Portman TV Shows
Natalie Portman has always been a stage and film actor. She appears on TV infrequently other than as a guest. Her short list of TV appearances include:
Herself on an episode of Sesame Street (2004)
The voice of Darcy on two episodes of The Simpsons (2007 and 2012)
Christina Craft in one episode of Angie Tribeca (2017)
---
➤ Free Guide: 5 Ways To Automate Your Retirement
---
Natalie Portman Movies
Natalie Portman has appeared in a broad range of movies from multiple genres. Some of her iconic roles include:
Mathilda in Leon: The Professional (1994)
Taffy Dale in Mars Attacks! (1996)
Padme Amidala in Star Wars: Episode I – The Phantom Menace (1999)
Herself in Zoolander (2001)
Padme Amidala in Star Wars: Episode II – Attack of the Clones (2002)
Sara in Cold Mountain (2003)
Sam in Garden State (2004)
Padme Amidala in Star Wars: Episode III – Revenge of the Sith (2005)
Evey in V for Vendetta (2005)
Anne Boleyn in The Other Boleyn Girl (2008)
Nina Sayers in Black Swan (2010)
Isabel in Your Highness (2011)
Jane Foster in Thor (2011)
Jane Foster in Thor: The Dark World (2013)
Lena in Annihilation (2018)
Jane Foster in Avengers: Endgame (2019)
Natalie Portman Awards
Natalie Portman has been nominated and given awards from numerous organizations. Some of the most prestigious awards that she has won include:
Bravest Performance Award and Unforgettable Moment Award from Alliance of Women Film Journalists for her role in Black Swan.
Golden Globe Award for Best Actress in a Motion Picture (Drama) for Black Swan.
Golden Globe Award for Best Supporting Actress (Motion Picture) for Jackie.
Independent Spirit Award for Best Actress for Black Swan.
Israel Film Festival Achievement in Film Award (2016).
Screen Actors Guide Award for Outstanding Performance by a Female Actor in a Leading Role in a Motion Picture for Black Swan.
Saturn Award for Best Actress in a Film for V for Vendetta.
Clearly, critics really, really liked her performance in Black Swan and Jackie. Natalie Portman has been nominated for roles in plenty of films, but those two movies stand out as her greatest accomplishments, at least according to industry critics.
Advertisement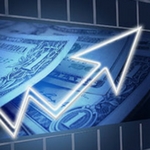 Do you know how to read the candlesticks on your chart? If not don't worry. Chris Pulver created an ebook, Candlestick Cheat Sheet, that can teach you, in layman terms, the 10 most powerful candlestick patterns. It's a great start for those that are new to Forex and may want to trade on the conservative side when starting out.

Click here to download your copy now
Who Is Natalie Portman Married To?
Natalie Portman has managed to keep much of her personal life out of the public's view. Some information, however, always comes to light.
Natalie Portman married Benjamin Millepied in 2012. Millepied is a ballet dancer and choreographer from France. The two met on the set of Black Swan.
Rumor has it that Millepied broke up with his long-time girlfriend and moved out of their shared home to pursue a relationship with Portman. After getting married, the two lived in Paris for a period while Millepied worked as the director of dance for the Paris Opera Ballet. Today, they primarily live in Los Angeles.
The couple has two children. Portman has expressed a desire to raise her children Jewish. She comes from a Jewish family and was born in Israel before moving to the United States at a young age. In fact, she retains dual citizenship with both countries. Millepied has said that he's in the process of converting to Judaism.
How Much Is Natalie Portman Worth?
As one of the most celebrated, talented, and hard-working actors of the 21st century, it's not surprising to learn that Natalie Portman has amassed a considerable fortune. People who follow her career closely believe that she's worth about $90 million. She's still got a long way to go before becoming a billionaire but she's still one of the wealthiest women in the world.
Portman might have already become a billionaire if she didn't dedicate so much effort to activism. She has been a vegetarian for most of her life and converted to veganism in 2017. An interest in animal safety has led her to work on documentaries that highlight the cruelty of industrial farming.
She is the Ambassador of Hope for FINCA International, a micro-lending organization that helps fund projects in developing countries.
Although an Israeli citizen and practicing Jew, Portman supports Palestinian liberation. She has demonstrated against the Israeli government's treatment of Palestine and written about her disappointment in former Prime Minister Benjamin Netanyahu. She claims that much of Netanyahu's speeches and views are racist.
Natalie Portman Net Worth Summary
Natalie Portman often earns millions of dollars for each of her films, especially those that become blockbuster hits. She has, however, spoken out about the film industry's gender pay gap. According to Portman, Ashton Kutcher received three times as much money as she for their work on No Strings Attached. The two were co-leads on the film and had comparable screen time.
From this perspective, Portman could already be worth hundreds of millions were she to receive pay comparable to her male costars.
Portman continues to address this issue by insisting that some of her projects include more women as producers, directors, editors, and other critical roles. As such a famous and talented actor, she could have significant influence over the industry.
Regardless of how actor pay changes over the next few decades, it's clear that Natalie Portman will always have enough money to live a luxurious lifestyle. In addition to the $90 million she already has, she earned a degree from Harvard while making the Star Wars Trilogy. Someone with that level of intelligence and drive will always find ways to succeed.
Natalie Portman's combination of beauty, talent, intelligence, and hard work makes her one of the most prominent actors of her generation. Even if she decided to abandon acting, she could find a career that let her explore other artistic pursuits. For now, she seems content making and producing movies.
Some of those movies are specifically made to generate large amounts of money. Others include documentaries that probably cost her more money to make than she ever receives from making them. That's the kind of work you can do when you reach such a dizzying height of success.
Advertisement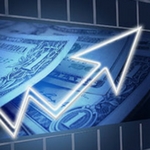 The next 10 minutes could change your life. We've recorded a special sit-down interview with a reclusive millionaire who details how he's closed out winning trade after winning trade throughout the volatility of 2022. In fact, he hasn't closed a single losing trade since 2016. Sounds impossible? It's not - and he'll prove it to you.

Click to see this exclusive sit-down interview