Faith Hill is a singer and actor from Ridgeland, Mississippi who attracted a considerable following of admirers in the 1990s. During her childhood and teenage years, Hill performed at churches, rodeos, and other public gatherings near Jackson, Mississippi. Hill also performed frequently for inmates at the Hinds County Jail. She briefly attended college but left school to pursue her interest in music.
Hill was adopted as an infant by Ted and Edna Perry, who named her Audrey Faith Perry. She was raised in a devout Christian household that attended a Baptist church. Faith got much of her early singing experience in church.
Hill's rise to prominence took place in Nashville, Tennessee, where she moved, intending to start her career as a professional musician. At 19, she auditioned to become a backup singer in Reba McEntire's band. She did not get the position. Later, the singer who joined the group died in a plane crash with other members of McEntire's band.
Faith Hill worked at a variety of jobs in Nashville before she became a demo singer for the music publishing company her husband, Daniel Hill, worked as an executive. The couple married in 1988 and divorced in 1994 shortly after she released her first album with guidance from Martha Sharp at Warner Bros Records.
During a 1996 tour with fellow country musician Tim McGraw, Hill and McGraw began a relationship. Shortly after meeting McGraw, she left an engagement to record producer Scott Hendricks. McGraw had left an engagement not long before meeting Hill. The two were married in 1996. They have three children, Gracie, Audrey Caroline, and Maggie Elizabeth.
Faith expanded her career in 1997 during a guest appearance on the television series Touched By An Angel. She has since been involved as an actor and producer in several movies and television shows.
As of 2021, Faith Hill has released eight studio albums. She has sold more than 40 million albums throughout her career.
Faith Hill Rise To Fame
Faith Hill's beautiful voice gained her significant attention from locals when she was a child and teenager. She believed that she had the talent to make it in Nashville, one of the most competitive cities for people who want to enter the music industry. Although extremely competitive, Nashville is one of the best places for a talented young country singer like Faith Hill to grow her brand and attract attention from fans and executives alike.
Hill's first album, Take Me as I Am, did better than any beginning musician could hope. It reached number 7 on the US charts and went Triple Platinum, meaning it sold at least 3 million copies.
Her first two singles from the album, "Wild One" and "Piece of My Heart," spent multiple weeks in the first position of the Billboard Hot Country Singles & Tracks. The album's fourth single, "Take Me as I Am" reached second place on the chart.
Faith Hill's reputation as a stellar singer and performer continued to grow during the 1990s. She released three more albums during the decade:
It Matters to Me
Faith
Breathe
It Matters to Me reached number one on the charts, but it eventually went quadruple Platinum. Five songs from the album broke the top 10 Billboard Hot Country Songs chart.
Faith showed that Faith Hill's career was gaining even more attention. The album reached number two, selling over 6 million copies in the US. It also enjoyed tremendous success in the UK and Australia.
Hill's album Breathe finally got her to number one. The album sold over 8 million copies in the United States and established her as one of the most popular country performers in the world.
Faith Hill Solo Career
Most of Faith Hill's musical career has focused on her vocal talents. She has released a lot of solo albums and songs. Although her output has her name on it, she has collaborated with plenty of musicians and songwriters. As a vocalist, she can't produce all of the sounds that she needs to make country and pop music.
Some of the people she has worked with during her solo career include:
Tim McGraw, her husband
George Strait
Dan Huff, guitars
Matt Rollings, piano
Brent Mason, guitars
Glenn Worf, bass guitar
Lonnie Wilson, drums
Reese Wynans, piano and organ
Bruce Bouton, steel guitar and Dobro
Matt Chamberlain, drums
Dan Dugmore, banjo
Shannon Forrest, drums
Kenny Greenberg, mandolin and guitar
Jay Joyce, guitars
While Faith Hill tends to play with some musicians on most of her albums, she also works with a broad variety of people from project to project. This approach has added to the maturity and variety of her solo career.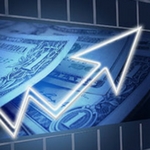 Rising interest rates...Skyrocketing inflation...Exploding debt...A looming recession...It's no wonder Americans are becoming more and more concerned about their savings and investments. That's why I wrote my newest report…This FREE REPORT shows YOU how you could protect your retirement savings before it's too late. Request your free report today and learn how you could protect everything you've worked for!

Request Your FREE Ben Stein Report Today!
Faith Hill Hits
As of 2021, Faith Hill has had 49 songs on the Billboard Hot 100. Nine of those hits reached number one on the chart.
Her number one hits include:
"Breathe"
"The Way You Love Me"
"Let Me Go"
"Wild One"
The song "Wild One" from 1993's Take Me as I Am spent four consecutive weeks in the number one position.
---
➤ Free Guide: 5 Ways To Automate Your Retirement
---
Faith Hill Awards
Faith Hill has been nominated for and won numerous awards for her music. The awards that she has won include:
Country Music Association Awards Vocal Event of the Year for "It's Your Love" (1997)
Country Music Association Awards Video of the Year for "This Kiss" (1998)
Country Music Association Awards Female Vocalist of the Year (1999)
Grammy Awards Best Female Country Vocal Performance for "Breathe" (2001)
Grammy Awards Best Collaboration with Vocals for "Let's Make Love" (2001)
Grammy Awards Best Country Album for Breathe (2001)
Grammy Awards Best Country Duo/Group Performance for "Meanwhile Back at Mama's" (2015)
Additionally, Hill has won 15 Academy of Country Music Awards and the 2000 Samuel S. Beard Award for Greatest Public Service by an Individual 35 Years and Under.
Faith Hill Fragrance
Faith Hill has released two fragrances:
Faith Hill Parfums in 2019 and
True in 2010.
Advertisement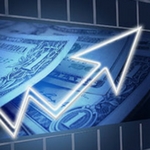 This "heartland" town 2,400 miles away from Silicon Valley will be the NEW playground for America's 1%-ers.

Learn more here.
Faith Hill Films and TV
Faith Hill starter her acting career in 1997, when she appeared as Karen Lamar on a three-episode of Touched by an Angel and its spin-off, Promised Land. She made her film debut in 2004 as a co-star in the remake of The Stepford Wives, which also featured Nicole Kidman, Bette Midler, Glenn Close, and Matthew Broderick.
In 2015, she played the character Arletta in the movie Dixieland. She appeared as Margaret Dutton on the television series 1883 in 2021.
Faith Hill has also appeared as herself on several television shows, including reality TV series The Voice, Project Runway, and The World's Best. In 2017, she appeared on the first episode of Pickler & Ben. She served as executive producer for 59 of the show's episodes.
How Faith Hill Gives Back
Faith Hill has used her fame to raise money and awareness for two significant issues: literacy and storm relief.
Hill's father has struggled with literacy throughout his life, which encouraged her to start the Faith Hill Family Literacy Project. She used the promotion of her 1999 tour to raise awareness and solicit donations for child literacy. As a result, her project collected about 35,000 children's books, which were distributed to schools, daycare centers, hospitals, and other organizations throughout 40 cities.
When Hurricane Katrina ravaged much of the South, Faith and her husband Tim volunteered to help move supplies into Gulfport, Mississippi. Tim McGraw felt especially moved by the event because he was raised in Louisiana. The couple also held several charity concerts to help fund communities affected by the storm. They later held a performance in New Orleans and donated all of the profits to revitalization efforts.
For ongoing relief, Hill and McGraw formed the Neighbor's Keeper Foundation.
When Middle Tennessee experienced flooding that caused more than $2 billion in damage and killed 22 people, Hill and McGraw organized a benefit concert called Nashville Rising. The concert raised $2 million for The Community Foundation of Middle Tennessee.
Faith Hill Husband
Faith Hill is married to fellow country musician Tim McGraw. McGraw has released 16 studio albums and appeared on several of Hill's albums as a guest singer.
McGraw also has an acting career. He had lead roles in the movies Country Strong (2010) and Flicka (2006). He has had supporting roles in The Blind Side, Friday Night Lights, Four Christmases, The Shack, Tomorrowland, and The Kingdom.
Faith Hill Net Worth Summary
One of the hardest aspects of determining Faith Hill's net worth is that she and her husband have intertwined careers. It's nearly impossible to tell how much of their net worth comes from Faith Hill or Tim McGraw.
Overall, most people who follow the couple's careers say that they have a combined net worth of $165 million, making them two of the most successful musicians within the country genre. Few musicians have higher net values. Those who do include Dolly Parton ($500 million), Shania Twain ($400 million), Toby Keith ($365 million), and Garth Brooks ($330 million).
Just in her early 50s, Faith Hill still has plenty of time to keep recording music, touring the world, and performing in movies and television series. The small-town girl has built a gigantic career that stands out as one of the most successful among modern musicians.
Advertisement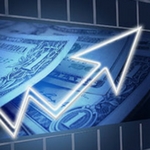 Biden's disturbing new government program may be worse than Obama's. You are at risk for having your bank account frozen. A former bank regulator is blowing the whistle on Biden's frightening plan to take over your money.

Discover the immediate steps you need to take now.