Fiona Apple is a singer, pianist, and songwriter who has been professionally active since 1994, when she was just 17 years old.
Apple has only released five albums, but each of them has shown a growing willingness to embrace creative approaches to writing, performing, and recording music.
Between albums, she often collaborates with other artists, including Phoebe Bridgers, Bob Dylan, Jakob Dylan, Andrew Bird, Margaret Cho, and Jon Brion.
Fiona Apple Rise To Fame
Fiona Apple unknowingly started her rise to fame in 1994 when she gave a friend demo recordings of several songs, including "Never Is a Promise" and "He Takes a Taxi."
The friend passed the demo to publicist Kathryn Schenker, who gave the tape to Andy Slater, an executive at Sony Music. Slater expressed an interest in working with Apple. She signed her to a record deal that would lead to her debut album, Tidal.
Columbia Records released Tidal in 1996. Tidal sold 2.7 million copies. Singles from the album include:
"Criminal"

"Sleep to Dream"

"Never Is a Promise"

"Shadowboxer"
Most of the album focused on a recent breakup from her boyfriend. The songs show a startling maturity for such a young songwriter. "Criminal" reached the Billboard Top 40, which drove sales and made Apple even more popular.
The song topped at 21 on the Billboard Hot 100, 17 on the Billboard Adult Top 40, and 2 on the Billboard Adult Alternative Songs.
She also gained popularity from a controversial music video directed by Mark Romanek, who has also worked with Trent Reznor, Jay-Z, Madonna, Red Hot Chili Peppers, Beyonce, Michael and Janet Jackson, and Johnny Cash. The video for "Criminal" showed an emaciated Apple in a bathtub and gave the impression of sexual violence or abuse. The video was featured in the 1997 Beavis and Butt-Head special "Beavis and Butt-Head Do Thanksgiving."
Apple released her second album in 1999. She gave the album an absurdly long name:
When the Pawn Hits the Conflicts He Thinks Like a King What He Knows Throws the Blows When He Goes to the Fight and He'll Win the Whole Thing 'fore He Enters the Ring There's No Body to Batter When Your Mind Is Your Might So When You Go Solo, You Hold Your Own Hand and Remember That Depth Is the Greatest of Heights and If You Know Where You Stand, Then You Know Where to Land and If You Fall It Won't Matter, Cuz You'll Know That You're Right 
It's usually shorted to When the Pawn… The title was so long that Apple held a Guinness Book World Record until 2007.
When the Pawn… shows Apple embracing more experimental approaches to music. She began working with producer and musician Jon Brion, who encouraged her to continue trying new ideas, such as unique ways of incorporating drum loops into her songs. 
Fiona Apple Solo Career
Fiona Apple has always shown a fierce independence and sets boundaries on her own terms. This has made her solo career a bit of a roller coaster ride. Her work receives frequent celebration from critics and fans, but she has disappointed many by canceling shows and tours.
In 1998, she canceled the last 21 dates of a tour because of personal family problems. During a 2000 concert at New York City's Roseland Ballroom, Apple became frustrated by equipment malfunctions and walked off the stage in tears, repeatedly apologizing to the 3,000 people in attendance.
She moved from New York to Los Angeles in 2000. She and Jon Brion began working on her next album Extraordinary Machine. Apple only agreed to make the album when Brion convinced Epic Records to give her significant artistic leeway.
The label also could not establish a release date or deadline for the album, giving Apple all of the time she wanted to hone each song. She and Brion began recording the album in Nashville but eventually related to Los Angeles. Apple decided to redo much of the work they had completed in Nashville.
Apple sent a copy of the album to Epic Records in 2003. Some songs leaked to the internet in MP3. By 2005, all of the tracks were available on peer-to-peer networks. When Extraordinary Machine was finally released in October 2005, it included an additional song. Furthermore, all but two of the leaked recordings sounded significantly different.
Rumors started in 2010 that Fiona Apple had a new album ready for release. She released The Idler Wheel Is Wiser Than the Driver of the Screw and Whipping Cords Will Serve you More Than Ropes Ever Do. Due to the long name, most people refer to it as The Idler Wheel. Again, Apple received praise from critics and fans. It sold 72,000 copies within its first week and was nominated for the 2013 Grammy Awards for Best Alternative Album.
During a 2012 tour supporting The Idler Wheel, Fiona Apple postponed South American dates so she could spend time with her dog, which had been diagnosed with Addison's disease. She has frequently expressed a love for animals, especially dogs. She even mentions them in lyrics and included recordings of them barking in her fifth album, Fetch the Bolt Cutters.
Apple began work on Fetch the Bolt Cutters from her Venice Beach home in 2015. She took a radically different approach to recording and arranging her music. She ended up recording most of the album from home on her laptop using the popular software GarageBand.
Apple did not have much experience with the program, so she spent a lot of taking recording long takes with found objects from around her home. She also recorded percussion, using instruments that she did not know how to play at the time. Additional recording took place at various LA studios.
Fetch the Bolt Cutters displays the highs and lows of Apple's personal life, which has been influenced by obsessive-compulsion disorder (OCD), tumultuous relationships, substance abuse, and anorexia. She released the album during the COVID-10 pandemic. Even though Apple already had a reputation for making challenging, honest music, many were shocked by the album's fearless experimentation and insight.
Several publications listed Fetch the Bolt Cutters as 2020's best album.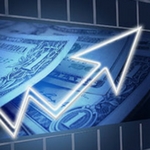 And Reuters magazine calls this type of trading "the new baby boomer hobby." An anonymous trader -- living at the base of the Smoky Mountains -- just released a free report revealing a step-by-step system to generating an extra $5,000 per month in income thanks to this trading strategy. The report is free until Sunday.

Click here for the FREE REPORT...
Fiona Apple Songs
Some of Fiona Apple's most popular songs include:
"Criminal" (1996)
"Sleep to Dream" (1996)
"Shadowboxer" (1996)
"Paper Bag" (1999)
"Fast as You Can" (1999)
"Every Single Night" (2012)
"Ladies" (2020)
"I Want You to Love Me" (2020)
"Shameika" (2020)
---
➤ Free Guide: 5 Ways To Automate Your Retirement
---
Fiona Apple Awards
Fiona Apple has won several prestigious awards throughout her career, including:
Billboard Music Video Award for Best New Artist Clip for "Sleep to Dream" (1997)
Grammy Awards Best Female Rock Vocal Performance for "Criminal" (1998)
ASCAP Pop Music Awards Most Performed Song for "Criminal" (1999)
California Music Awards Outstanding Female Vocalist (2000)
Grammy Awards Best Alternative Music Album for Fetch the Bolt Cutters (2021)
Grammy Awards Best Rock Performance for "Shameika" (2021)
Fiona Apple Tours
Fiona Apple doesn't seem to love touring as much as some musicians do. She does, however, usually tour to promote new albums.
She has not yet committed to a tour to promote Fetch the Bolt Cutters, likely because of complications created by the COVID-19 pandemic.
A celebrated musician like Fiona Apple will probably need to delay touring until the pandemic ends or has been controlled. Touring would also put her health—and the health of her crew—in danger. As long as Apple can afford to stay home, it makes sense for her to do so.
Advertisement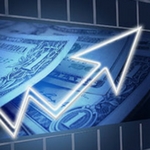 If you're worried "transitory" inflation and "mild" recession will be worse than expected...

Gold and commodities helped during volatile times. BUT one asset 99% of investors miss helps protect your portfolio and has outpaced the S&P by 131% over the past 26 years.

Art.

And while historically you've needed millions to invest, one platform lets you invest in famous paintings for as little as $20.

You can skip the waitlist and become a Masterworks member today with this private link.

See important Reg A disclosures: Masterworks.com/cd
Fiona Apple Criminal Lyrics
The song "Criminal" turned millions of people into Fiona Apple fans. The lyrics have been praised for their mature insight, especially since they were written by a teenager thinking about a recent breakup with her boyfriend.
The lyrics of "Criminal" paint men as fragile creatures that women can hurt easily. She opens with the lines, "I've been a bad, bad girl/I've been careless with a delicate man/and it's a sad, sad world/when a girl will break a boy/just because she can."
She goes on to say that she feels like a criminal in need of a good defense lawyer.
Fiona Apple Albums
Fiona Apple has released five albums:
Tidal
When the Pawn…
Extraordinary Machine
The Idler Wheel
Fetch the Bolt Cutters
All have been critical and commercial successes, marking Apple as one of her generation's best songwriters.
Fiona Apple Husband
Fiona Apple has had several high-profile relationships.
Some of her previous partners include director Paul Thomas Anderson, magician David Blaine, and writer Jonathan Ames.
She was briefly married to photographer Lionel Deluy during her 20s.
Fiona Apple Net Worth Summary
Fiona Apple's idiosyncratic career has not prevented her from earning a significant amount of money. She still earns revenues from songs she released as a teenager.
In 2019, she said that she would donate the money she earned from two years of TV and movie placements for the song "Criminal." She donated the money to the While They Wait fund, an organization that helps refugees attempting to gain US residency. The non-profit later said that Apple's donation came to $90,000.
Considering how much she could earn from one song released more than two decades ago, it's not surprising to learn that Apple probably has a net worth between $10 and $14 million.
Advertisement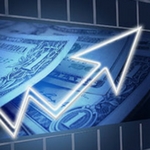 Discover the top 3 hidden AI stocks that could hand you profits of 874% of more!

ChatGPT is the fastest growing app EVER – hitting 100 million users!

Jeff Bezos… Bill Gates… and Elon Musk are betting billions on this "game changing" technology. And you can get in on the ground floor.

Click here to download it for free – with no strings attached.