Investopedia Academy is a collection of online courses created to help investors learn about a wide range of financial subjects, including personal finance, trading, options, cryptocurrency, investing, and financial analysis.
Many of the classes offered by Investopedia Academy were designed by experts in their field. For example, David Green, who has been a Wall Street Trader for more than 30 years, teaches the "Becoming a Day Trader" course. Publications like the Wall Street Journal and Business Insider have turned to him for his expertise in trading.
Currently, the educational platform gives students access to about 40 courses. Investopedia Academy also offers free access to past webinars. But is it worth your time? We conducted an independent Investopedia Academy review so you know what to expect ahead of time.
Pros of Investopedia Academy
Overall, Investopedia Academy stands out as an excellent resource for beginning and advanced trainers. Some of the most notable features include the following.
Affordable Classes for Beginners
Investopedia Academy prices start as low as $19.99, which makes it perfect for beginners that need simple introductions to financial topics. Classes priced at $19.99 include:
Navigation & Data in Excel
Formulas & Conditionals in Excel
Formatting & Style in Excel
Charts in Excel
Bank on Your Budget
Increase Your Earning Power
Tackle Your Debt
Three C's of Credit
Power Up Your Savings
Plan for Large Purchases
None of these courses will necessarily make you an expert investor, but they will give you the fundamental skills that you need to take control of your finances and learn to analyze investment opportunities.
Investopedia Academy also has several courses designed for beginners that want to start earning money quickly. If you're eager to start, consider enrolling in classes like:
Investing for Beginners ($199)
Become a Day Trader ($199)
Trading for Beginners ($199)
Options for Beginners ($199)
Forex Trading for Beginners ($199)
Cryptocurrency for Beginners ($99)
Algorithmic Trading for Beginners ($199)
Courses for Students at All Skill Levels
Investopedia Academy doesn't solely focus on beginners. It also has classes created for intermediate and advanced students.
If you already have experience, then you may want to enroll in advanced classes that concentrate on ways to maximize your earning potential.
You can also graduate from beginner classes to those intended for intermediate and advanced students. For example, once you finish the "Options for Beginners" class, you can enroll in "Advanced Options Trading" to hone your skills.
>> Check Out Options Trading For Dummies
Bundled Courses Offer a Comprehensive Education
For a more comprehensive education, you can choose bundled courses that include detailed instruction.
The bundled courses can cost quite a bit, but they will give you the skills that you need to excel in areas that interest you.
Bundled courses include:
Trading Courses Bundle ($447)
Investing Courses Bundle ($447)
Financial Professional Courses Bundle ($239)
Cryptocurrency Bundle ($268)
Technical Analysis Bundle ($279)
Options Bundle ($279)
Learn at Your Own Pace
Once you purchase a course from Investopedia Academy, you have lifelong access to it. That means you can always learn at your own pace.
Unlike college courses, you don't have to complete tasks according to the teacher's syllabus. Instead, you watch the videos at your pace so you can learn as much as possible and perfect your understanding of complicated topics.
Lifelong access also means that you can revisit courses to refresh your skills. If you haven't used an Excel feature in a few years, you can return to your Excel course to master the tool.
>> What Is The Best Options Trading Software?
Cons of Investopedia Academy
Investopedia Academy has a lot of great features, but it also has some drawbacks that you should consider before signing up for a course.
Some Classes Have High Prices
Most of Investopedia Academy's classes have low prices that virtually every investor can afford. When it comes to the advanced courses, though, you can expect to pay up to $447. That's a significant investment for many people.
If you can afford to take Investopedia Academy's advanced courses, then this drawback won't bother you. If you're struggling with your finances, though, you will find it difficult to pay for advanced classes that teach you the skills you need to thrive as an investor.
Needs New Classes for Continued Education
Although Investopedia Academy has a lot of diverse classes, the platform hasn't added anything for a couple of years.
Advanced students may find this frustrating since they don't have opportunities for continued education.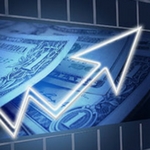 This list ranks the top optionable stocks daily based on trend, volume, price and our proprietary algorithm. FREE bonus: a strategy for generating income in 8 minutes per day.

View this list for FREE now!
How Much Does Investopedia Academy Cost?
Investopedia Academy charges per class, so the cost depends on which courses you want to take. Expect to pay anywhere from $19.95 to $447.
---
➤ Free Guide: 5 Ways To Automate Your Retirement
---
Is Investopedia Academy Right for You?
Investopedia Academy is an excellent option for many beginning, intermediate, and advanced investors who want to improve their skills. You will probably like the platform as long as:
You have enough money to pay for the Investopedia Academy's courses
You want to learn the basics of finance, trading, and investing quickly
You want to hone your existing skills so you can make more money
You're a self-directed learner who doesn't need a teacher to walk you through lessons
Visit Investopedia Academy to learn more about its features. You may discover that it has the services that you need to learn more about personal finances, investing, day trading, and other financial topics.
Ready to start trading? Check out tastyworks, the leading options brokerage.
tastytrade SPOTLIGHT

Investormint Rating

4.5 out of 5 stars

Commissions: Closing trades for Stocks & ETFs and Options are commission-free
Account Balance Minimum: $0
Commissions: $0 flat rate for stocks

via tastytrade secure site
Advertisement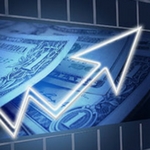 Biden's disturbing new government program may be worse than Obama's. You are at risk for having your bank account frozen. A former bank regulator is blowing the whistle on Biden's frightening plan to take over your money.

Discover the immediate steps you need to take now.