Danny Glover Net Worth: Danny Glover is a beloved actor and activist. Most people know him for his co-starring role in the Lethal Weapon series. How much does an actor of Glover's stature accumulate over a decades-long career?
That's difficult to answer with pinpoint accuracy, but we can look at many years in the entertainment business and estimate Danny Glover's net worth.
Who Is Danny Glover?
Danny Glover is an actor best known for his role as Roger Murtaugh in the Lethal Weapon series, in which he appears alongside Mel Gibson. Glover's achievements as an actor do not end with the action-detective series, though. He also has a long history as an activist.
Still, no matter how many accolades Danny Glover gets for his passionate support of causes that will address the world's biggest problems, most people will always know him as the Lethal Weapon star who often complains that he's "getting too old for this sh*t." The line has become iconic, and it is featured in uncountable memes.
Even in his mid-70s, Glover shows no signs of slowing down. He still enjoys acting and activism. If anything, he seems more devoted than ever.
Danny Glover Actor
Danny Glover didn't plan to become an actor. He was raised in San Francisco by a mother and father who were both postal workers. After graduating from high school, he enrolled in classes at San Francisco State College. However, he left before earning his degree.
After leaving school, Danny took a job working for the San Francisco city government as a city administrator focused on community development.
While working as a city administrator, Glover took an interest in acting. He enrolled at the American Conservatory Theater as a member of the Black Actors' Workshop.
It didn't take long before acting dominated Glover's life. He dedicated his time to acting, a decision that some would consider reckless – particularly because he had dyslexia that made it difficult for him to read scripts and memorize lines. Personally, he worried that his height—about 6'4"—would make him look awkward on stage and prevent him from getting acting jobs.
Despite Glover's concerns, he showed exemplary talent as a performer. He joined the Shelton Actors Lab, where he was able to study directly under stage actor Jean Shelton. Glover says that Jean Shelton had an enormous influence on his decision to become a full-time actor. Glover quit his job with the city and pursued acting as a career.
Once Danny Glover decided to devote himself to acting, San Francisco didn't look like the best place to live. Los Angeles had more opportunities. Moving to Southern California would also make it easier for him to connect with actors and teachers working in movies and television shows.
After moving to Los Angeles, he and actor Ben Guillory co-founded the Robey Theatre in honor of Paul Robeson, an actor and concert singer known throughout the city as an excellent performer.
Glover learned a lot working on the stage. However, the best-paying jobs were in the movie studios. It was time for Glover to explore opportunities in the studio rather than on the stage.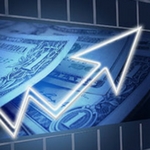 This has been one of the WORST years for stocks. But despite the awful trading conditions of the last eight months, I've delivered profit opportunities to my students like 22% on PBT after a week in the trade…And 31% on PEGA in only 8 days. I've JUST sent out a brand-new alert on a stock that's showing all the right signs of an impending breakout…

Click to Get the Trade and a Full Year of Stealth Trades for just $5 Today
Danny Glover TV Shows
Danny Glover has excelled as a movie actor. Those who pay close attention to his career, however, know that he has appeared in dozens of television shows, too.
His first TV role was an uncredited appearance on B.J. and the Bear In 1979. Over the next decade, he appeared in episodes of:
The Greatest American Hero
Hill Street Blues, where he had a four-episode streak
Gimme a Break!
Tale Tales & Legends
Lonesome Dove
During this time, he also appeared in a few TV movies, such as The Face of Rage and Mandela, in which he played the lead role of Nelson Mandela.
By this time, Glover had appeared in several successful feature films, which gave him more opportunities to choose interesting roles on TV series and TV movies. Some standouts include:
A Raisin in the Sun (TV movie)
Captain Planet and the Planeteers
Alex Haley's Queen (miniseries)
Psych
ER
American Dad!
My Name Is Earl
Criminal Mind
Mozart in the Jungle
---
➤ Free Guide: 5 Ways To Automate Your Retirement
---
Danny Glover Movies
Danny Glover had already proven himself as a respected, talented actor before earning the role of Sergeant Roger Murtaugh in Lethal Weapon in 1987.
In fact, he played in The Color Purple in 1985 opposite Oprah Winfrey. The movie also included Whoopi Goldberg, music by Quincy Jones, and directing by Steven Spielberg. 
It's also impossible not to mention all of the Lethal Weapon movies featuring Danny Glover. The series includes four installments released in 1987, 1989, 1992, and 1998. Other notable actors in the movies include Mel Gibson, Joe Pesci, Rene Russo, Jet Li, and Chris Rock.
You might also recognize Danny Glover from movies like:
Predator 2
Operation Dumbo Drop
Beloved
The Royal Tenenbaums
Saw
Good Fences
Be Kind Rewind
Blindness
Saw V
Death at a Funeral
Dirty Granpa
Extortion
The Good Catholic
Proud Mary
The Old Man & the Gun
The Dead Don't Die
Jumanji: The Next Level
Danny Glover Awards
Danny Glover has won a long list of awards for his acting, directing, and activism. Some of the awards he's received include:
CableACE Award in 1989 for actor in a movie or miniseries and 1996 for actor in a dramatic special or series.
NAACP Image Award in 1988, 1989, 1995, 1999, and 2001.
Independent Spirit Award for best male lead in 1991's To Sleep With Anger.
MTV Movie Award in 1993 for best on-screen duo, shared with Mel Gibson for their roles in Lethal Weapon 3.
Jamerican International Film Festival Lifetime Achievement Award.
Los Angeles Pan African Film Festival Lifetime Achievement Award.
Women in Film Crustal Awards Humanitarian Award.
Glover has also received at least two honorary doctorates.
Advertisement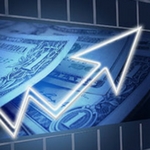 During and after the Great Financial Crisis of 2008, 485 U.S. banks went under. Here at Weiss Ratings, we warned about 484 — an accuracy rate of 99.8%. Now, we have a new warning. But this time, it's not just about a few hundred banks … it's about nearly every single bank in America …

Get all the details here
What Disease Does Danny Glover Have?
Danny Glover has epilepsy. Thankfully, he has not had a seizure in decades.
Many people believe that Glover has a neurological condition called Pseudobulbar Affect (PBA). PBA causes unexpected outbursts of laughter and laughter that do not represent the person's emotional state.
Glover does not have PBA, but he did appear in an awareness campaign about the condition. It's an understandable confusion, but Glover currently does not have any other known diseases, including PBA.
Are Danny Glover and Danny DeVito Friends?
Danny Glover and Danny DeVito have been friends for years. They met during production for the 1997 Francis Ford Coppola movie The Rainmaker.
They've appeared in many of the same films since then, but they never had an opportunity to work a scene together until they played roles in the 2019 Jumanji: The Next Level. The two spent very little time on screen together because most of the movie takes place in a simulation where their avatars are played by Dwayne Johnson and Kevin Hart.
During an interview with L.A. Times, it was obvious that Glover and DeVito share a fondness for each other. The pair might look odd standing side by side—Danny Glover is famously tall, and Danny DeVito is equally famous for his short stature—but they have a lot in common.
Both of them share a passion for social justice issues. They supported Bernie Sanders during the 2020 Democratic Primary. DeVito says that he has immense respect for Glover's commitment to activism. 
Fans of It's Always Sunny in Philadelphia will notice that Lethal Weapon has a special place among the comedy's characters. Danny DeVito's character, Frank, along with other members of the gang, made their own Lethal Weapon V.
The episode has been pulled from some platforms, though, because a character playing Murtaugh wears blackface. The joke does not seem to have affected the friendship between Glover and DeVito.
Is Danny Glover Married?
Danny Glover has been married twice.
He married his current wife, Eliane Cavalleiro, in 2009.
He married his first wife, Asake Bomani, in 1975. They had a daughter named Mandisa in 1976. The couple divorced in 2000.
How Rich Is Danny Glover?
It's always difficult to determine how rich someone like Danny Glover is. He has worked as a popular actor and director for decades.
The popularity of the Lethal Weapon series must have also netted him substantial income. Lethal Weapon grossed $102.2 million; Lethal Weapon 2 grossed $227.9 million; Lethal Weapon 4 grossed $285.4 million, and Lethal Weapon 3  grossed $321.7 million.
Most people estimate that Danny Glover has a net worth of about $40 million. He's not exactly the richest person in Hollywood, but he's extremely comfortable.
Danny Glover Net Worth Summary
Few people have had such a long, successful career in theater, television, and film as Danny Glover. He has a phenomenal range that makes it possible for him to play dramatic and comedic roles.
Not many actors have roles as memorable as his in the Lethal Weapon series. While he has done much more than play Murtaugh, fans will always remember him as an outgoing detective, terrific friend, and caring family man who, despite all that he does, constantly feels that he's getting too old for this sh*t!
Advertisement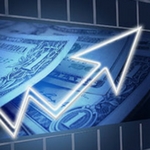 Biden's disturbing new government program may be worse than Obama's. You are at risk for having your bank account frozen. A former bank regulator is blowing the whistle on Biden's frightening plan to take over your money.

Discover the immediate steps you need to take now.