Emily Blunt is one of the most successful actors in English-language television shows and movies. Born in London on February 23, 1983, she currently has dual citizenship with the United Kingdom and the United States. Her mother is a former actress, and her father is a barrister. Between the two, she received financial security and encouragement to pursue a career in the dramatic arts.
Why Is Emily Blunt So Famous?
Emily Blunt is famous for her ability to play such diverse roles. She can quickly adapt to the needs of comedies, action films, and dramatic roles. Somehow, she makes the shifts look easy, as if she does not need to do intensive work to embody a range of characters.
Blunt also takes a fearless approach to choosing roles and refuses to let producers typecast her. Blunt has worked as a voice actor for The Simpsons, My Little Pony: The Movie, and Sherlock Gnomes.
It's also near impossible to ignore Emily Blunt's chameleon-like ability to change her appearance in movies. Her dramatic shifts draws viewers' eyes to her. Of course, her good looks wouldn't mean much if she didn't have such a blazing talent as an actor.
Unlike many people, she seems to embrace physical transformations to embody her other characters. A few things as simple as dyeing her hair and changing how she moves can radically alter her appearance. This talent helps her become characters on the stage and the screen.
Emily Blunt Actor
Emily Blunt's acting started about as well as anyone's could. As a teenager, she played opposite Judi Dench in a stage production of "The Royal Family." Dench, of course, is an iconic British actor who has performed a wide variety of roles on the stage, television, and big screen. Very few young actors have chances to work as closely with Dench as Emily Blunt did. The young actor certainly learned a lot from the seasoned performer.
Emily Blunt has been in three other stage productions:
Bliss 

(2000) at the Edinburgh Fringe Festival

Vincent in Brixton

 (2001-2002) at the Theatre Royal Haymarket

Romeo and Juliet

 (2002) at the Chichester Festival Theatre
As Blunt's career continued, she quickly transitioned to feature movies like My Summer Love (2004) and Irresistible (2006). She also appeared in a few TV movies, including The Strange Case of Sherlock Holmes & Arthur Conan Doyle (2005).
Although the made-for-television film focuses on how Arthur Conan Doyle used his personal experiences to create the Sherlock Holmes character, it predates the extremely popular Sherlock Holmes movie by four years and the Sherlock BBC series by half a decade. 
Emily Blunt gained significant attention for her appearance in Looper (2012) alongside Bruce Willis and Joseph Gordon-Levitt. The movie introduced her to the possibility of becoming a star in science-fiction action movies. She showed that she could add dimension and repeatability to a science-fiction movie, a skill she would later use in films like Edge of Tomorrow (2014) and A Quiet Place (2018).
A Quiet Place also stands out as the first movie she appeared in alongside her husband, John Krasinksi, who also directed the film.
https://youtu.be/1clTuX5aF5g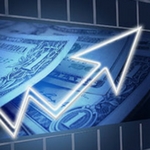 In times of inflation, gold prices have an inverse relationship with the markets, growing in value during market volatility. Amid economic instability, some retirement savers see precious metals, as an opportunity for profit and wealth preservation. Get the practical insights to take back control of your retirement with safe-haven assets like Gold & Silver.

Download the latest Global Gold Report, featured in Fortune Investors Guide.
Emily Blunt TV Shows
Emily Blunt has appeared on several TV shows. Some of her most popular roles took place in:
Foyle's War (2003)
Agatha Christie's Poirot (2004)
The Simpsons (2009)
Angelina Ballerina: The Next Steps (2009-2010)
TV movies that she has been in include:
Boudica (2003)
Henry VIII (2003)
The Strange Case of Sherlock Holmes & Arthur Conan Doyle (2005)
Gideon's Daughter (2006)
Emily Blunt has also appeared as herself on Lip Sync Battle. She hosted an episode of Saturday Night Live in 2016 with Bruno Mars as the musical performer.
---
➤ Free Guide: 5 Ways To Automate Your Retirement
---
Emily Blunt Movies
Some of the movies that contribute to her reputation as a great actor include:
The Devil Wears Prada (2006)
The Jane Austen Book Club (2007)
Dan in Real Life (2007)
Charlie Wilson's War (2007)
Sunshine Cleaning (2008)
The Adjustment Bureau (2011)
The Muppets (2011)
The Five-Year Engagement (2012)
Looper (2012)
Edge of Tomorrow (2014)
Into the Woods (2014)
Sicario (2015)
A Quiet Place (2018)
Mary Poppins Returns (2018)
A Quiet Place Part II (2020)
Wild Mountain Thyme (2020)
At just 38 years old, Emily Blunt likely has decades of acting ahead of her. She has performed in movies even while raising young children, and her husband appears in movies and television shows as well. 
She has a virtually limitless future that could include any types of new characters and approaches to performance. A Quiet Place II will be her first major sequel. If it's as successful as expected, it could create an entirely new direction for her career.
Emily Blunt Awards
Emily Blunt has been nominated for dozens of high-profile awards, including:
BAFTA Rising Star Award and Best Film Actress in a Supporting Role for The Devil Wears Prada (2006).
Critics' Choice Awards for Best Movie Actress for The Young Victoria (2009), Best Action Movie Actress for Looper (2014), Best Movie Cast for Into the Woods (2014), and Best Comedy Movie Actress for Mary Poppins Returns (2018).
Golden Globe Awards for Best Supporting Actress in a Motion Picture for The Devil Wears Prada, Into the Woods, The Young Victoria, and Mary Poppins Returns.
Awards she has won include:
A Britannia Award for British Artist of the Year in 2009.
Golden Globe Award for Best Supporting Actress for Gideon's Daughter in 2007.
Best Action Movie Actress for Edge of Tomorrow in 2013.
Screen Actors Guild Award for Outstanding Performance by a Female Actor in a Supporting Role in a Motion Picture for A Quiet Place in 2019.
Smaller awards Emily Blunt has won include:
Most Promising Newcomer (2005)
London Film Critics' Circle British Supporting Actor of the Year (2007)
Kick Ass Award for Best Female Action Star (2016)
Best Ensemble Cast (2012)
Advertisement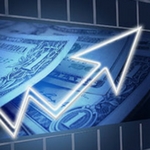 This has been one of the WORST years for stocks. But despite the awful trading conditions of the last eight months, I've delivered profit opportunities to my students like 22% on PBT after a week in the trade…And 31% on PEGA in only 8 days. I've JUST sent out a brand-new alert on a stock that's showing all the right signs of an impending breakout…

Click to Get the Trade and a Full Year of Stealth Trades for just $5 Today
How Did Emily Blunt Meet John Krasinski?
Emily Blunt first met John Krasinski in November 2008. At the time, Krasinski was an extremely popular American actor best known for his role as Jim Halpert on The Office. He was also working on the film Brief Interviews With Hideous Men, a movie based on the works of author David Foster Wallace that became his directorial debut. 
Blunt and Krasinski were dining at separate tables in an L.A. restaurant. Blunt was with a friend who also knew Krasinski. When the friend spotted Krasinski across the dining room, he beckoned to the actor, who was sitting with fellow actor Justin Theroux. Krasinski reportedly abandoned Theroux to come stand by Blunt and her friend. Emily Blunt says that he made her laugh instantly, and she knew immediately that the two shared an intense connection.
Before the end of the year, Krasinski asked Blunt on a date. He chose one of the most ridiculous activities that he could imagine, shooting at a gun range, because he did not believe he had a real chance with her. Apparently, they enjoyed the date and continued seeing each other.
By August 2009, less than a year after they met, Krasinksi and Blunt knew they wanted to spend the rest of their lives together. Krasinski asked her to marry him, and she agreed. The couple would finally wed in July 2010 at George Clooney's Italian estate.
Blunt had her first child, Hazel, in 2014. She had her second child, Violet, in 2016. As of 2020, Blunt has two children, both with her husband, John Krasinski.
How Much Is Emily Blunt Worth?
It's always difficult to determine how much a celebrity is worth. The task becomes even more challenging with Emily Blunt because she's married to an equally famous and very prosperous actor.
Some estimate that Emily Blunt has a net worth of just $25 million. This seems unbelievably low since she reportedly earned at least $12 million for her appearance in A Quiet Place 2.
Other sources say that her net worth is much closer to $90 million. It's unclear whether she is worth $90 million or her household, which would include John Krasinski, is worth $90 million. 
Not much is known about Krasinski's recent earnings. However, it has been reported that he earned $125,000 per episode during the final season of The Office. Assuming that he earned $100,000 per episode on average throughout the TV show's nine seasons, he would have generated about $20 million. 
Regardless of how much money and assets Blunt has, she has earned nearly all of it as a professional actor. Many people in her position make an additional income by becoming partners in corporations. Ryan Reynolds, for example, owns the mobile phone company Mint Mobile. As far as anyone knows, Emily Blunt does not have similar endeavors. Instead, she devotes herself to acting and spending time with her family.
Emily Blunt Net Worth Summary
No one really knows Emily Blunt's net worth—other than maybe her family and accountant. Given her enormous success as a performer, though, she clearly has millions of dollars to her name. The estimates range from $25 to $90 million. Her personal wealth is likely double what some would expect because she is married to an equally popular and talented American actor.
Advertisement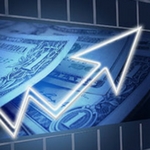 We have the world's leading artificial intelligence forecasting trends in the market. A strategy so precise it achieves a proven accuracy rate up to 87.4%. Check out the next 3 stocks this A.I. has on its radar for you in this free, live training.

Claim your seat now by clicking here.