Bert Kreischer is an American comedian, storyteller, and podcaster. He always seems right on the cusp of becoming very famous. While he has a steadily growing group of die-hard fans, he hasn't reached the level of fame that gets much attention in places like L.A. So why is Brad Kreischer famous? He's well-know for a bunch of reasons:
Semi-Professional Undergraduate Partier
Bert Kreischer has been somewhat famous since he was an undergraduate student at Florida State University.
While attending the school in 1997, The Princeton Review ranked FSU as the top party school in the country.
During that time, Kreischer was in his sixth year as a student and member of the Alpha Tau Omega fraternity.
Somehow, word of his on- and off-campus antics reached a writer at Rolling Stone, who interviewed the student and several of his friends to write a six-page article called "Bert Kreischer: The Undergraduate."
The article provided an overview of Kreischer's long bouts of drinking, public nudity, and non-stop partying.
What happened next is a grand example of how Bert Kreischer's life seems to operate. Famed director Oliver Stone read the article and wanted to option a movie about Kreischer's life.
Although several writers produced scripts, Stone never followed through with the project. All of the scripts were returned to their authors.
One of the scripts, however, held more promise than the others. National Lampoon purchased the work and used it as the basis for The National Lampoon's Van Wilder, an outrageous comedy that kick-started Ryan Reynolds' movie career.
Unfortunately, National Lampoon never paid Kreischer as the film's inspiration. Kreischer says that people closely associated with the production have confirmed the story, but he does not plan to sue the company for financial compensation.
Taking Off His Shirt
Few men proudly display their beer bellies like Bert Kreischer. If you have seen him perform, you have seen him shirtless. He doesn't even start telling stories until he takes off his shirt and gets comfortable.
Why does Kreischer take his shirt off in public so often? According to him, it started when he was a teenager. He discovered that he could convince people to drink more alcohol when he took off his shirt.
Getting half-naked – or fully naked, as was often the case back then – was just another way to energize the party around him.
His reckless abandon inspired others to act recklessly, which made parties more fun, which meant that Kreischer would never pass an opportunity to take off his shirt and encourage debauchery.
Telling Hilarious Stories
Is Bert Kreischer a drunken fool? That sounds like one way that he would describe himself. After all, he does have a comedy special named Comfortably Dumb.
He's also a storytelling genius. He isn't the type of comedian that tells a lot of one-line jokes. Instead, he crafts stories that usually take several minutes to tell. More on that below.
Podcaster
Much of Bert Kreischer's popularity comes from his appearances on podcasts, including two that he co-hosts.
He frequently appears on The Joe Rogan Experience and several other podcasts.
When he isn't on the road, he's usually visiting friends to swap unbelievable stories that thousands upon thousands of people listen to.
Bert Kreischer Stand Up Comedy
Bert Kreischer tried to stand up a few times while attending FSU. He made his first appearance at a Tallahassee nightclub called Potbelly's.
A videotape of Kreischer made its way to a talent agent located in New York City. He invited Kreischer to visit New York and watch some comedy shows.
Kreischer ended up getting a job working the door at the Boston Comedy Club. (Despite its name, the Boston Comedy Club was located in the Greenwich Village neighborhood of New York City.)
Kreischer has since completed several successful comedy tours. At some point, he moved from New York to Los Angeles, likely so he could be closer to TV and film producers as well as the comedians who have become his close friends, including Joe Rogan, Bill Burr, and Tom Segura.
Bert Kreischer Comedy Specials
As of mid-2021, Bert Kreischer has released six comedy specials.
He appeared as one of several comedians in 2004's National Lampoon Live: New Faces – Volume 2 (so he did finally get some money from National Lampoon!).
Showtime released two of his comedy specials:
Comfortably Dumb

 in 2009

The Machine

 in 2016
The Machine
It's impossible to talk about Bert Kreischer without discussing "the Machine." Bert earned the nickname during a college trip to Russia. During an overnight train ride, he befriended two men whom he soon learned were members of the mafia.
The men started calling him "the Machine" because of Bert's ability to drink massive amounts of alcohol without suffering hangovers.
What started out as a fun evening eventually turned into a series of robberies. When the train reached its destination, a group of police officers was waiting to interrogate Kreischer, or so he thought. Instead, they wanted to have their turn partying with "the Machine."
The mafia and police had a lot of friends in common, and they just wanted to have fun with the indestructible American.
This Is Not Happening
He appeared on the Comedy Central series This Is Not Happening in 2015 as the guest of then-host Ari Shaffir.
During this short stand-up special, he told one of his most iconic stories, "Fighting a Bear." In "Fighting a Bear," he talks about an episode of the short-lived TV series Hurt Bert.
During this episode, he is supposed to interact with a trained bear. Not surprisingly, things don't go as planned.
Interestingly, Bert had brought a date on set with him that day. She stepped in and convinced the bear to leave Kreischer alone. Today, she (LeeAnn) and Bert are married with two daughters.
In a future episode of This Is Not Happening hosted by Roy Wood, Jr., Kreischer told a story about going to a sex show while visiting Amsterdam. In typical Kreischer fashion, things got out of control, yet everyone managed to have an amazing time.
Netflix has produced two of Kreischer's comedy specials:
Secret Time

 in 2018

Hey Big Boy

 in 2020
In recent years, much of his stand-up has moved away from his party lifestyle and tells stories about life as a family man… although Bert Kreischer would never count as the typical family man. 
TV Appearances
Bert Kreischer has made several appearances on TV as himself and in character. His television career started in 2001 when he played himself in a pilot series for CBS called Life With David J. CBS did not pick up the show, but it gave Kreischer experience as an actor.
Other TV appearances include:
Conan
Jimmy Kimmel Live
Late Show With David Letterman
Rachael Ray
The X Show

 (as host)

Hurt Bert

 (as host)

Bert the Conqueror

, a reality TV show that aired on Travel Channel from 2010 to 2011 and a third season in 2016

Trip Flip

 (as host)

The Cabin with Bert Kreischer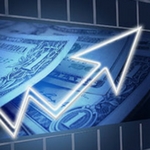 This list ranks the top optionable stocks daily based on trend, volume, price and our proprietary algorithm. FREE bonus: a strategy for generating income in 8 minutes per day.

View this list for FREE now!
Bert Kreischer Podcast
Bert Kreischer has become a very popular podcaster. He frequently appears on The Joe Rogan Experience and other podcasts hosted by his friends.
He has been featured on WTF with Marc Maron, Your Mom's House, H3 Podcast, and Doug Loves Movies.
He hosts and co-hosts three podcasts:
Bertcast
2 Bears 1 Cave with Tom Segura
Bill and Bert with Bill Burr
---
➤ Free Guide: 5 Ways To Automate Your Retirement
---
Is Bert Kreischer Married?
Bert Kreischer married his wife, LeeAnn, in 2003. She appears on with him fairly often during interviews. They have two daughters, Ila and Georgia.
According to many of Bert's stories, Ila shares some of his personality traits, including his interest in pranking friends and family.
Bert Kreischer Awards
Bert Kreischer probably hasn't won any awards that the general public has heard of.
He did receive the "You Got Served" from The Interrobang in 2019. He won the award after a dance-off with Tom Segura and Joe Rogan.
Advertisement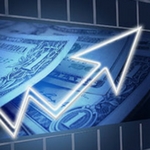 Finally released to the public, trading guru Dave Aquino's guide, "The Options Trading Accelerator Method", reveals how Wall Street's big lie has stopped traders with small accounts from reaching their full potential and how his student favorite trading method could change that!

Click here to keep reading…
How Rich Is Bert Kreischer?
It's difficult to estimate how rich someone like Bert Kreischer is. Most people estimate that his net worth falls between $3 million and $4 million.
No matter how much money he has, he earned it all doing exactly what he wanted and having a great time in the process.
Bert Kreischer Net Worth Summary
At most, Bert Kreischer probably has a net worth of about $4 million. Currently, most of his money comes from popular podcasts, including the three that he helps host.
He also earns money by appearing on podcasts hosted by other comedians. While he has certainly earned a fair amount of money from his comedy specials, it's hard to imagine that those sudden influxes of cash match the ongoing revenues of producing regular podcasts that have hundreds of thousands of followers.
Whether Kreischer's net worth grows depends on several factors, such as how popular his podcasts remain, whether he can start new projects with comedians who already have large followings, and when he decides to take his show on tour.
Kreischer thrives on his likable personality and ability to amplify fun. Listening to some of his stories could make your jaw drop. No matter how much you disapprove of his antics, though, you will likely keep smiling, completely unable to dislike him no matter what you think of his behavior.
Advertisement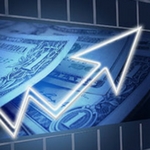 Here's something investment expert Nilus Mattive has never discussed publicly before...

He believes right now is the best time to consider putting some money into the cryptocurrency markets. Let him show you the seven big cryptos that could go to zero, as well as some of his favorite plays and strategies for 2023.

Watch this free video and see for yourself.