With the advent of technology, visual advertising has changed. It moved from being something that centered on magazine ads and billboards to being focused just as readily on social media, websites, and more.
These mediums are easily accessible and low cost compared to other advertising outlets, but they can also be challenging. Not everyone has design experience or someone on staff who knows how to create professional-grade graphics, especially smaller businesses.
A variety of design tools have launched in recent years, each trying to capitalize on this problem. Canva falls into this category.
Canva Spotlight
CANVA SPOTLIGHT

Investormint Rating

5 out of 5 stars

User Friendly Design
Free Basic Features
Great For Small Businesses
$9.95 Billed Annually

via Canva secure site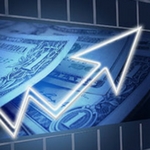 Biden's disturbing new government program may be worse than Obama's. You are at risk for having your bank account frozen. A former bank regulator is blowing the whistle on Biden's frightening plan to take over your money.

Discover the immediate steps you need to take now.
What is Canva?
Canva is a design tool that is very user friendly. It uses a drag-and-drop method for design, so it is very straight-forward – users effectively plug-and-play.
To simplify things, Canva includes a variety of templates. Canva templates often follow themes, so users can create a cohesive look across posts and platforms.
However, this is at its most basic. Canva can be a useful tool for small businesses or larger companies that don't want to spend hours developing graphic assets – but it can do more than that.
Canva is actually a fairly robust tool.
Creating Graphs
One of the great unsung things that Canva can do is help you develop graphs.
From graphic-intensive bar charts and line graphs to the more complicated, Canva can give you the type of artistic freedom that a spreadsheet tool cannot.
For instance, you can use Canva to create Venn diagrams, organizational charts, or mind-maps.
Editing Photos
Canva is known for its ability to help users put photos into templates, but Canva has other capabilities, some of which could replace more professional editing software for some users.
Photo Straightener and Crop
It has a photo straightener, so you don't have to worry if you accidentally took a shot askew.
Plus, you can see the impact of your edits live, so you can make whatever artistic decisions you find appropriate. It has a cropping feature too.
Add Text
Canva also features the ability to add text to photos. From speech bubbles (like cartoons or graphic novels) to fancy fonts in custom colors, Canva can handle it.
Image Filters
Image filters are everything. They let you save a photo that turned out too dark, too washed, or just off – and people like them.
While many customers do not want photoshop, they do like filters. Whether you decide to bring out the color blue or give everything a faint purple tint, filters help you create a brand for your company images or invoke an emotional reaction to the images.
Transparency, Blur, and Masking
Many brands like to give a design depth by adjusting the transparency. It gives the photo a faded appearance.
Canva can also selectively blur an image, so that your followers focus on the parts you want them to see, or mask it with a shape, so that your photo becomes a circle or some other shape.
Templates
Canva offers a variety of templates that let you combine a photo with vector images and choice fonts.
This could be your own picture or a stock photo from the Canva library – or you could stick with the vector images and leave a photographic image out of your design.
However, what some people don't know about Canva is that it also offers design grids, so you can take several photos and combine them on the same image, like a collage that follows a grid.
Icons
Icons are an important part of competing in social media. They provide a complement to your brand image and are featured prominently on places like your Instagram profile or possibly on your website.
These trendy graphics combine vectors with your choice of font and/or color so that you can create custom icons.
Webpages
If you are designing your own website in-house, Canva can help. Its designs can be used as web wireframes, allowing you to plan out your designs, complete with widgets and sidebars.
Once you have a web design you like, you can create a fully-functioning mockup of the website.
Printing
Canva offers a printing service as well. Whether you need a business card or a flyer, letterhead or signage for your store, t-shirts or rack cards, gift certificates or loyalty cards, Canva can help you design it and receive a high-quality printed version.
Advertisement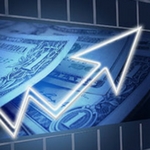 Rising interest rates...Skyrocketing inflation...Exploding debt...A looming recession...It's no wonder Americans are becoming more and more concerned about their savings and investments. That's why I wrote my newest report…This FREE REPORT shows YOU how you could protect your retirement savings before it's too late. Request your free report today and learn how you could protect everything you've worked for!

Request Your FREE Ben Stein Report Today!
What is Canva Good For?
Canva is good for basic design. It will let your company create a brand and develop assets that reflect your unique identity across platforms.
You can make a website, design business cards, create a logo, and print whatever you need easily.
Best of all? Accessing these basic features is completely free.
The basic version of Canva will give you access to a library of stock photos and the ability to use a selection of fonts.
If you've ever played around with WordPress, that's what it's like. For some businesses, this is absolutely enough. You may be able to find a style you like and run with it.
If you have your own photography assets or you aren't too picky with the stock photos, Canva Free may be enough – but some people want more.
There is another offering from Canva called Canva Pro that takes everything we've explained about Canva and takes it to the next level.
---
➤ Free Guide: 5 Ways To Automate Your Retirement
---
Canva Pro Features
Canva Pro offers a lot more than Canva Free. It is truly for a company that wants to tailor their brand image and develop images that are entirely unique.
Let's look at what you get:
More Photos and Design Elements
The first thing you may notice in Canva Pro is that you get more photos and design elements – around four million more.
If you ever struggle with finding stock photos or you do a lot with social media, this feature alone may make you love Canva Pro.
Thousands of Fonts
Canva Pro also gives you access to over 1,000 fonts. If you still don't see anything you like, the upgraded version of Canva gives you the ability to upload your own font.
Templates
Canva Free has a limited number of templates whereas Canva Pro offers over 8,000 templates that you can use as a starting point for your graphics.
Brand Kit
Canva Pro has something called a Brand Kit.
It distills all of those designs you made into a single info sheet that you can share with your web designer, marketing team, or sales.
Your Brand Kit includes your selected fonts, the colors in your palette, and your logo so your material is consistent and you don't need to upload your logo or find the right color every time.
Think of it as an effortless way of developing a consistent brand image for your company.
Resizing
For some companies, you may need to resize images to use in different places.
While you could shrink a Canva Free image using whatever basic photography tool you have, you may not be happy with the result. Images often pixelate and end up looking unprofessional.
With Canva Pro, you can resize your images to any size you like. This is one of those advantages that may not be apparent, but you'll realize its true value when you actually go to resize something.
Folders
Canva Pro lets you create a wide range of graphic assets, but it also helps you organize them.
The design tool lets you create unlimited folders when you have a premium subscription.
Animations
Have you ever seen a company with animated images and gifs? That could be you if you had Canva Pro.
The design tool guides you through the process for creating these graphics.
Support
Finally, Canva Pro gives you priority support. While Canva is very easy to use, you may run into hurdles.
Canva Pro gives you access to the people who can help.
Is Canva Easy To Use?
There are lots of reasons to love Canva
Advertisement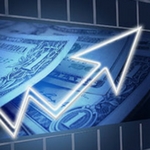 Finally released to the public, trading guru Dave Aquino's guide, "The Options Trading Accelerator Method", reveals how Wall Street's big lie has stopped traders with small accounts from reaching their full potential and how his student favorite trading method could change that!

Click here to keep reading…
Is Canva Easy to Use?
Canva is extremely to use. Its drag-and-drop technology means that what you see is exactly what you get. No exception. Plus, you can easily change your design.
Canva is extra easy when you choose Canva Pro because you don't have to make any compromises.
You have thousands of fonts to choose from and millions of photos, so you always get exactly what you want.
Canva Pricing
Canva's premium packages are priced monthly or annually.
Choosing the month to month option gives you a chance to try out Canva's premium features or use its premium services on a temporary basis, but it will cost more.
Billed annually: $9.95 per month (billed in one payment)
Billed monthly: $12.95
Canva Enterprise
If you have a large team, it may be pricey to give everyone a license.
Instead of only giving a handful of employees the proverbial keys to the castle, you could try Canva for Enterprise. It works just like Canva Pro except you can lock down certain design elements, like your chosen font or a favorite color, so that your employees can't accidentally change your look.
Pricing is very individual. Contact Canva for more info (link here)
Is Canva Available for Mac?
Canva doesn't rely on an operating system.
The graphic design tool features an online platform, so users can access it from anywhere.
There are also apps. It is available for iPhone and iPad as well as Android smartphones and tablets.
Can You Work on Canva Offline?
Canva is an online platform, so without an Internet connection, you won't be able to use it.
If you lose your Internet connection while you are working in Canva, you will not be able to use all of its features. For instance, your designs will not automatically save. You also may not be able to access additional templates, fonts, graphic elements, or stock photos.
When it comes to sharing designs on Canva, you have a few different options. You can share your design with a single person, your team, or select people on your team. The process is the same in either case.
Start by clicking the Share button. You will see a pop-up. Type the email addresses of the person or people to whom you would like to share your creation or look for the drop-down and toggle the arrow next to the name of the person or group. You can choose to give these people the ability to view your design or edit it.
In some cases, you may want to transfer one of your designs to another user. To do this, share the design to the desired person. They will receive an email with an invitation link to your design.
Tell that person to click "Take a closer look" on the email. When the image opens, the recipient should go to File then "Make a copy."
This will create a copy of the image that the recipient can edit as desired without impacting your original version.
Advertisement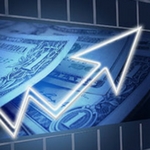 This has been one of the WORST years for stocks. But despite the awful trading conditions of the last eight months, I've delivered profit opportunities to my students like 22% on PBT after a week in the trade…And 31% on PEGA in only 8 days. I've JUST sent out a brand-new alert on a stock that's showing all the right signs of an impending breakout…

Click to Get the Trade and a Full Year of Stealth Trades for just $5 Today