Investing in the stock market has never been more accessible than it is today. Self-directed online brokerage accounts, partial share purchases, and elimination of fees, commissions, and minimum balance requirements have made it possible for anyone to invest – regardless of how much is in their bank accounts or their level of experience.
The downside to self-directed investing is that it's hard to know which securities match your level of risk tolerance and your financial goals. Obtaining customized trade recommendations generally requires a relationship with a costly investment or financial advisor.
But what if you could access the same in-depth analysis and detailed information that experienced advisors use to make those recommendations?
That's what Stock Rover set out to do with its comprehensive collection of tools, resources, and reporting.
Stock Rover gives you access to the sort of financial data that was once limited to market experts, which is a game-changer for self-directed investors who aren't connected with the financial services industry.
What Is Stock Rover?
Stock Rover isn't a brokerage service, and you can't make trades directly through this platform – you'll need a brokerage account with another company for that. What Stock Rover does offer is the most robust set of research and analysis tools available to the general public.
Depending on the level of service you choose, you can examine and compare potential investments against more than 650 metrics. The information can be organized and your view can be customized based on the criteria that you choose, and everything is laid out in an organized format with user experience in mind.
Granted, the level of detail available through Stock Rover is likely more than most beginner and casual investors need. These tools tend to be more valuable for those who are making their careers in the stock market – for example, financial services professionals, day traders, and long-term technical investors. However, that doesn't mean beginner and casual investors should pass on Stock Rover altogether.
Flexible pricing plans – including one level that is completely free of charge – make it easy and affordable to explore information available through Stock Rover and make better decisions for your self-directed brokerage account.
Better still, the platform offers a series of video modules and webinars that take participants through Stock Rover's features, answering common questions and illustrating how to make the most of the platform's tools and services.
What Does Stock Rover Offer?
To begin with, Stock Rover offers educational materials that take a deep dive into various components of the market. For example, there are a variety of research reports published by industry experts that outline industries and individual securities.
In many cases, these reports give investors at every level of experience the opportunity to see potential trades from the perspective of those who rely on investment success for their livelihoods.
Reading through research reports can be exceptionally time-consuming, and not everyone has an interest in getting down to granular financial details. For those that prefer a less complex analysis, Stock Rover offers regular blogs and newsletters that outline critical factors influencing market movements. These tend to provide enough information for casual investors to make smart decisions for their portfolios.
Stock, Index, and ETF Data
Stock Rover reviews are virtually unanimous in their view that it offers the most in-depth and detailed stock, index, and ETF data available in a single easy-to-use platform.
It is one of the only options that provides a complete 10-year history for hundreds of financial metrics, along with analyst ratings, earnings information, and dividend information.
Stock Screener
Most stock screening tools tend to be mediocre at best in terms of pinpointing the data that will have the greatest impact on your trading decisions.
Stock Rover's stock screener tools are widely considered best-in-class, with options to perform portfolio correlation, examine margin of safety, screen for dividends, and evaluate fair value.
You can access more than 130 customizable stock screeners from categories like these:
Growth Stock Screeners
Dividend Stock Screeners
ETF Screeners
There is also a series of screeners based on selections by world-class investors like Warren Buffett, Benjamin Graham, Joel Greenblatt, and similar. Note that some of the screeners can only be accessed by Premium Plus Plan members.
Alerts
As you research potential trades, you are likely to come across investments that make sense for you if and when certain criteria are met.
Stock Rover gives you the option of setting up email and text alerts that notify you when changes occur.
These alerts are highly customized, so you can choose which securities prompt alerts and under what circumstances.
Many investors appreciate this feature, as it takes the pressure off of them to constantly monitor movement in the marketplace.
Portfolio Analysis
One of the most popular features on Stock Rover is its portfolio analysis tool.
You can link your brokerage account to your Stock Rover profile, and the service produces reporting and recommendations for optimizing performance.
For example, Stock Rover manages profit and loss reporting, income reporting, and scoring. It suggests effective methods of balancing and rebalancing your investments within your portfolio, and it analyzes and reports on your portfolio's risk and returns.
Asset allocation is a big concern, particularly in today's volatile market. Stock Rover examines your exposure to various industries and market sectors, then suggests options for reallocating your investments to protect your returns.
Finally, within the portfolio analysis tools, you can track the performance of your customized list of watched stocks, and you can access news and research on the stocks of particular interest to you.
Warning
: Undefined array key "id" in
/homepages/46/d665516333/htdocs/clickandbuilds/WordPress/Investormint_STD/wp-content/plugins/insert-php-code-snippet/shortcode-handler.php(99) : eval()'d code
on line
12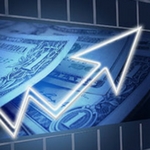 This has been one of the WORST years for stocks. But despite the awful trading conditions of the last eight months, I've delivered profit opportunities to my students like 22% on PBT after a week in the trade…And 31% on PEGA in only 8 days. I've JUST sent out a brand-new alert on a stock that's showing all the right signs of an impending breakout…

Click to Get the Trade and a Full Year of Stealth Trades for just $5 Today
Stock Rover Pricing Options
The amount you pay for Stock Rover access depends on the type of tools you wish to use. Stock Rover offers a free plan, as well as three levels of paid plans that add features as the price increases.
In addition to these plans, which are primarily focused on stock evaluation, screening, and portfolio analysis, Stock Rover offers a separate plan for research reports.
This can be purchased as a stand-alone option or bundled with one of the evaluation and screening plans.
Free Plan
If you aren't sure whether Stock Rover is right for you, there is no need to commit. You can start with the free plan that includes a number of useful features just right for investors in search of basic research tools.
The Free Plan offers the following at no charge:
Market data
Market news
Investment suggestions and tips with "screener of the week" top ten picks
Earnings calendar
Single stock research, including valuation, growth, profitability, and similar in chart format
Brokerage account integration
Essentials Plan
Pricing for the Essentials Plan gets less expensive when you purchase the one-year or two-year membership:
$7.99 per month
$79.99 per year
$139.99 for two years
This plan includes information on more than 8,500 North American stocks, along with 4,000 ETFs and 40,000 funds.
The primary tools and features are as follows:
More than 260 unique financial metrics
Five years' worth of financial history
Customizable layout
Investment comparison options
Stock screening tools
Brokerage integration
Portfolio management
Watchlists with tracking
Analysts ratings and rankings updated daily
Customized text and email alerts
Access to the Stock Rover Investment Library
On-going help and support
Premium Plan
The Premium Plan is a bit more costly than the Essentials Plan, but most members find the additional features make up for the extra expense.
Pricing for the Premium Plan is as follows:
$17.99 per month
$179.99 per year
$319.99 for two years
This plan includes everything available from the Free and Essentials Plans, as well as the following features:
An additional selection of metrics for a total of more than 350
Ten years' worth of financial history
The ability to export data
Stock and ETF screening capabilities
Ranked screening capabilities
More than 100 financial metrics that can be displayed in chart format
The ability to chart multiple metrics
Additional alerts features
Additional portfolio analytics tools
Dividend income projection tools
Analysis of correlation
Tools for planning trades and rebalancing portfolios
Multi-monitor capabilities
The ability to add notes and comments
Priority email support
Premium Plus Plan
The Premium Plus Plan is the most costly, but it also offers complete and unlimited access to the platform's most powerful tools. Pricing is as follows:
$27.99 per month
$279.99 per year
$479.99 for two years
This package includes everything available in the Free, Essentials, and Premium Plans, as well as the following additional features:
An additional selection of metrics for a total of more than 650
The ability to create custom metrics
Equation screening tools
Historical data screening tools
More than 180 screening metrics specifically for ETFs
Stock ratings
Detailed data on stock fair value and margin of safety
Stock scoring, both current and historical
Ratio charts
Increased data limits
Highest priority email support
---
➤ Free Guide: 5 Ways To Automate Your Retirement
---
Which Brokerages are Compatible with Stock Rover?
Stock Rover is compatible with nearly every major brokerage firm – and a lot of minor ones.
Some of the most common brokerages used by Stock Rover investors include the following:
Charles Schwab
Chase
E*Trade
Fidelity Investments
Merrill Edge
Morgan Stanley
T. Rowe Price
Vanguard
Wells Fargo
The platform offers a video tutorial and step-by-step instructions for linking your brokerage account to Stock Rover.
What Makes the Stock Rover Platform Different?
Stock Rover reviews make one point very clear. Stock Rover differentiates itself from other research platforms by offering an unmatched selection of data that can be reviewed in customizable, user-friendly charts.
The combination of these two elements creates a service with a competitive edge. After all, the information can be found elsewhere, but unlike other databases, Stock Rover brings a massive amount of data together in a usable format. That's important for users at every level of experience.
Warning
: Undefined array key "id" in
/homepages/46/d665516333/htdocs/clickandbuilds/WordPress/Investormint_STD/wp-content/plugins/insert-php-code-snippet/shortcode-handler.php(99) : eval()'d code
on line
12
Advertisement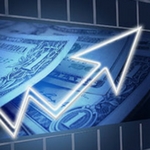 If you've struggled with trading techniques in the past and watched your mistakes affect your bottom line, you're not alone-but you can change that starting now!

I'm trading expert Thomas Wood and my e-guide, "Naked Trading Mastery" could give you the edge you need to make earning consistently easier than ever!

Get your free copy here!
What Type of Trader Is Stock Rover Best For?
Based on the many Stock Rover reviews from users, there are three types of traders that get the greatest benefit from Stock Rover.
First, this platform is the right choice for those who find long narratives and columns of numbers difficult to follow. Stock Rover's charts and graphs are laid out clearly and effectively to meet the needs of visual learners.
Second, Stock Rover is right for professional investors who make their living by finding patterns in the behavior of the market and individual stocks. This platform offers the sort of in-depth data, reporting, and analysis that makes it possible to enhance predictions of future performance in an attempt to increase returns.
Finally, Stock Rover's long list of unique screening metrics makes this platform the right choice for everyone who likes to lose themselves in data. There is more than enough detail to satisfy even the biggest appetites for information on market and stock performance.
Warning
: Undefined array key "id" in
/homepages/46/d665516333/htdocs/clickandbuilds/WordPress/Investormint_STD/wp-content/plugins/insert-php-code-snippet/shortcode-handler.php(99) : eval()'d code
on line
12
Advertisement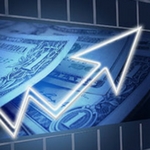 In times of inflation, gold prices have an inverse relationship with the markets, growing in value during market volatility. Amid economic instability, some retirement savers see precious metals, as an opportunity for profit and wealth preservation. Get the practical insights to take back control of your retirement with safe-haven assets like Gold & Silver.

Download the latest Global Gold Report, featured in Fortune Investors Guide.