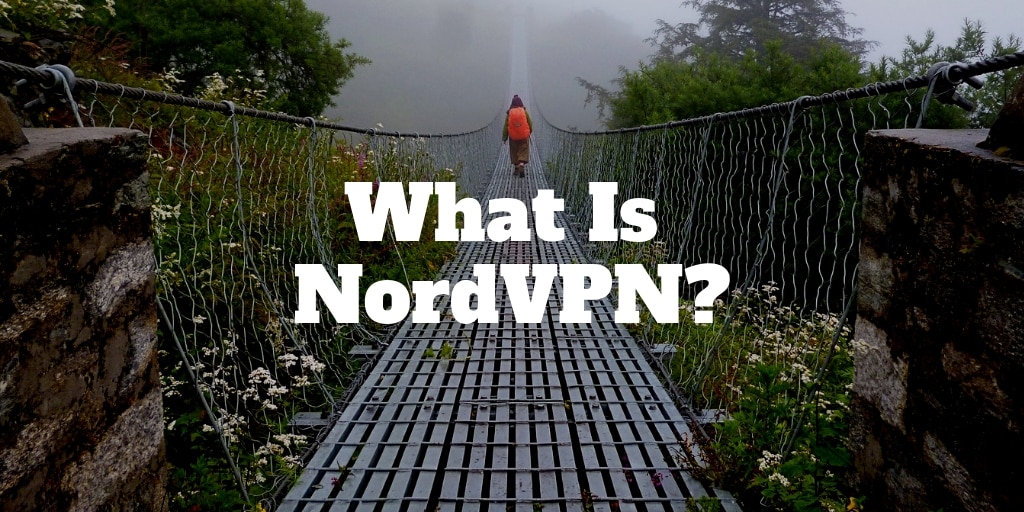 When browsing and shopping online, there is very little actually protecting your identity and personal data.
A Virtual Private Network (VPN) is a service that extends a private network over a public network, allowing you to access the web securely by routing the connection through a server. It's a smart way to add privacy and security when browsing on public and private networks, including Wi-Fi hot spots.
By using a VPN, you can protect sensitive information like logins, emails, and bank account data from prying eyes. It can also mask which websites you visit.
Virtually everyone can benefit from a VPN, but they aren't all created equal. Here's what you should know about NordVPN, which is well regarded for its strong features, huge server network, and speed.
NordVPN Spotlight
NORDVPN SPOTLIGHT

InvestorMint Rating

4.5 out of 5 stars

# servers: 2,900 worldwide
Bandwidth: High-speed unlimited
Price: $2.75 per month when buying a 3-year plan

via NordVPN secure site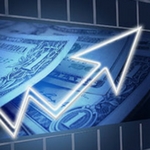 The #1 income play for 2023 is NOT a stock, bond or private company... Rather, it's a little-known alternative investment that could hand you big monthly income from oil and gas.

Find Out What It Is Right Here
How Does NordVPN Work?
A VPN like NordVPN works by creating a secure connection between a remote server that's run by the VPN provider and your device.
When you connect to a NordVPN server, all internet traffic is channeled through an encrypted tunnel that makes it very hard for anyone to track you or steal your data.
Your device, such as your laptop or phone, will also be assigned the IP address of the VPN's server to mask your identity and make it look like you're located in a different location.
Without a VPN, your internet service provider (ISP) receives a request to access the internet and redirects you to a website. The ISP can monitor all internet traffic that passes through their servers, meaning you really have no privacy.
NordVPN hides all of your internet traffic, communications, transactions, and other sensitive information from your ISP.
All of your traffic will be encrypted and sent to the VPN server you choose.
Your ISP can't log, monitor, or limit your internet activity and will only be able to view the IP address of the VPN server.
Advertisement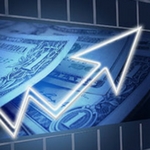 This list ranks the top optionable stocks daily based on trend, volume, price and our proprietary algorithm. FREE bonus: a strategy for generating income in 8 minutes per day.

View this list for FREE now!
Why Do You Need a VPN?
A common misconception is that VPNs are only for people with something to hide. The truth is most consumers choose to use a VPN for greater security and privacy while browsing the internet, shopping online, and even accessing bank information.
Hide Your Online Activity
Browsing with a VPN encrypts your communications. Not even the government or your ISP can see the websites you visit or intercept your online activities.
It also hides your online activity from hackers and other third parties.
This security is especially important when you are using public Wi-Fi, which is notoriously unsecure and risky to use.
Hide Your IP Address
Using a VPN also hides your IP address.
Because your device will appear to have the IP address of the VPN's remote server, you'll appear to be in a different country, continent or region.
This is helpful when traveling abroad because the content you access in your home country may be unavailable or censored where you are.
Bypass Censorship
A VPN allows you to completely bypass censorship and geographical restrictions.
Of course, this works the other way around, meaning that you can access content with a VPN that may not be available in your home country.
NordVPN Torrent Downloads
Many people also use a VPN for downloading torrents.
NordVPN has special P2P servers that are designated for keeping torrenting activities secure and private. You can access these specialty servers for a faster and more secure torrenting experience.
The bottom line is that virtually anyone can benefit from using a VPN, including:
Students
Privacy- and security-minded internet users
Travelers
Consumers who want to access geographically restricted or censored information
---
➤ Free Guide: 5 Ways To Automate Your Retirement
---
When Should You Use a VPN?
There are many times when it may be a good idea to use a VPN.
You may want to use a VPN just for regular browsing to protect your privacy, but it's even more important when shopping online, logging into websites, or using online banking.
Protecting banking and other financial information is especially important.
Online security experts also caution against using public Wi-Fi without protective measures in place.
You may also want to use a VPN while traveling in order to access geo-restricted or censored content that you can normally view at home.
VPNs are also helpful for downloading torrents.
Features & Benefits of NordVPN
Although its cost is a bit on the high side, NordVPN is one of the most feature-packed VPNs available.
Here's an overview of the best features of NordVPN:
Fast Speeds
Speed can be a concern with a VPN, but NordVPN offers generally fast speeds even when torrenting or streaming Netflix.
You may notice speed fluctuations with some servers, but you will connect automatically to the least-busy server in your chosen country.
Large Server Network
NordVPN probably has the largest server network in the industry.
It has more than 5,000 servers across the world, which is a huge advantage over most VPNs.
This gives you a large selection of servers to choose from in order to boost reliability and performance with more available bandwidth.
Double Encryption
This feature, also called double-VPN, routes traffic through two VPNs before it exits onto the unencrypted internet.
Double data encryption offers the greatest amount of security and privacy.
Kill Switch
NordVPN has two types of kill switches.
You can choose whether you want to close an app or completely terminate your internet connection in the case of an unexpected internet dropout.
Accessibility
NordVPN has applications for Mac, Windows, Android, and iOS devices as well as 40 other mobile OS, routers, and Raspberry Pis.
There are also detailed connectivity tutorials for each option.
Safe Jurisdiction
NordVPN is based in Panama, a country that does not share logging information.
Online privacy advocates recommend avoiding VPN providers based in one of 14 countries that are collectively known as the 14 Eyes.
They include the United States, the United Kingdom, Canada, Australia, New Zealand, Norway, Sweden, and Germany.
A government could essentially demand access to customer data from a VPN in one of these and the other 14 Eyes countries.
Ad Blocking
CyberSec ad blocking is a relatively new feature of NordVPN. It protects you from obnoxious online ads and malicious threats.
When enabled, CyberSec blocks harmful websites to protect you while on the internet.
It also blocks pop-ups, auto-play ads, and other advertisements as soon as you enter a website.
Good Customer Service
The support staff at NordVPN is knowledgeable and easy to reach.
You can reach customer support through email or live chat to ask questions about the service or get technical assistance.
They also maintain a knowledge base of support articles to help you set up your VPN and use its many features, which aren't always intuitive.
Advertisement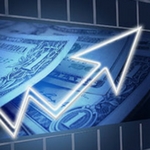 The Federal Reserve has a disturbing plan that is getting ready to roll out as soon as May. This is a lot more than printing trillions of dollars or manipulating interest rates. It's about every checking account, every purchase and every money transfer in America — including yours and mine. 

Click here to discover how to protect your money
How Much Is NordVPN?
NordVPN has payment plans ranging from month-to-month to annual options.
Here's how the cost breaks down:
Plan Type
NordVPN Pricing (Monthly)
1-month
$11.95
6-month
$9.00
(Billed at $54 every six months)
12-month
$6.99
(Billed at $83.88 every 12 months)
24-month
$3.99
(Billed at $95.75 every 24 months)
With other quality VPNs, the monthly cost is typically between $3 and $8.
NordVPN's one-month plans are a bit higher than that, but the service offers features you won't find with a cheaper VPN. For example, it allows up to six simultaneous connections.
It also includes a kill switch and optional double-data encryption, and it offers great performance for Netflix. This may make it worth the extra cost to you.
NordVPN accepts plenty of payment options for extra security and privacy. Along with standard credit card payments, you can pay with PayPal, cryptocurrencies (Bitcoin, Ethereum, and Ripple), and other methods, including Giropay, WebMoney, and Alipay.
Is NordVPN Safe?
NordVPN has several features that make it a safe choice for securely browsing the internet.
Here's how NordVPN protects your security and personal information:
Kill Switch Feature
A kill switch is a way to protect you from accidental exposure if your VPN connection unexpectedly drops.
When the network connection is lost, your computer will default back to your public IP address provided by your ISP provider, which means your activities will be exposed and trackable.
You may not even know this happened without a kill switch. While NordVPN boasts 99.99% uptime, the kill switch is still an important safety measure. It will terminate your online connection if your network is disrupted.
No IP Address Leaks
When using a VPN, your IP address should register as the VPN server's IP address.
If a test shows your regular IP address, it means your browser is leaking the information.
Another way NordVPN protects your privacy is by ensuring that there are no DNS or IP leaks.
No Logging
When you use a VPN, you are trusting the VPN provider with your data.
While your online communications are secure from third parties, the VPN operator and systems on the same VPN can log your data if they choose to.
It's important to choose a VPN provider that does not keep logs. NordVPN has a strict no-logs policy.
They do not track your internet activity and cannot hand over your browsing information because they don't have it.
Does NordVPN Slow Down Internet Connectivity?
One of the most important things to consider when choosing a VPN is whether it will slow down your internet speeds.
In the past, NordVPN speeds were about average. They have improved significantly and now test among the top, achieving downloads speeds of 70 Mbps+.
NordVPN: The Good, Bad & Ugly!
It's easy to see why NordVPN has a reputation for quality service. Before you decide whether it's right for you, however, it's a good idea to quickly consider what it has to offer.
| | |
| --- | --- |
| NordVPN Pros | NordVPN Cons |
| ✅ Fast Speeds | ❌ Pricier than Competitors |
| ✅ Netflix- and torrenting-friendly | ❌ Speeds Can Drop with Options like Double Encryption |
| ✅ Huge Network of Global Servers | |
| ✅ Kill Switch for Dropped Connections | |
| ✅ Double Encryption Option | |
| ✅ Ad Blocking and Cyberthreat Protection | |
| ✅ Good Customer Service | |
| ✅ Panama-based | |
Despite its higher cost, NordVPN outshines the competition in many areas. If you want a safer and more secure internet experience while enjoying the availability of advanced features like ad blocking, NordVPN offers significant value for its cost.
NordVPN FAQ
Can I Watch Netflix Using NordVPN?
One of the most popular uses for a VPN is streaming Netflix.
Netflix from areas like the United States, Canada, and the United Kingdom is in high demand in other regions.
Netflix users in the U.S. and Canada may also want to watch Netflix content in other regions of the world.
The "issue" with this is that a Netflix VPN ban is in place.
Netflix routinely bans IP addresses associated with VPN servers, and it has one of the most sophisticated VPN-detection systems around. Not all NordVPN servers work with Netflix, but many do.
Advertisement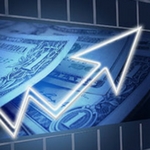 If you've struggled with trading techniques in the past and watched your mistakes affect your bottom line, you're not alone-but you can change that starting now!

I'm trading expert Thomas Wood and my e-guide, "Naked Trading Mastery" could give you the edge you need to make earning consistently easier than ever!

Get your free copy here!