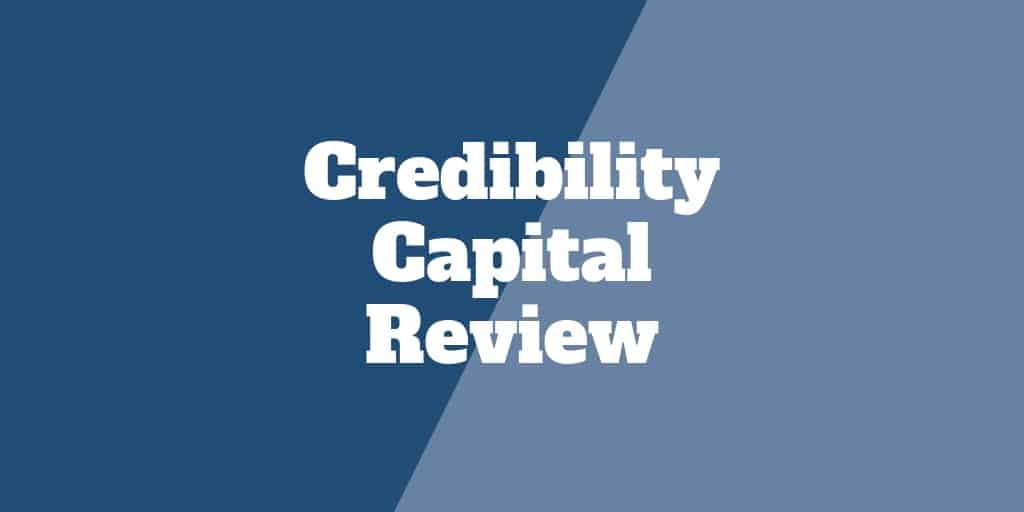 Credibility Capital is an online lender based in New York. The company offers short-term business loans to small businesses with good credit who may not be able to secure funding from banks or similar lending institutions that offer traditional financing.
As an online loan provider, Credibility Capital has streamlined its loan application process to offer an easy way to get funds in a matter of days.
Borrowers can apply, have their application assessed, and receive funds without ever setting foot in an office, making the process simple and easier when compared to some other lenders.
Applicants are also able to check their eligibility for acquiring a loan without creating an online account.
Credibility Capital Spotlight
CREDIBILITY CAPITAL SPOTLIGHT

InvestorMint Rating

5 out of 5 stars

APR Rates: 10% → 25%
Fast Funding: < 7 Days
Personal Credit Score: 680+

via Credibility Capital secure site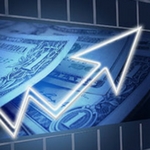 Biden's not holding back... He's warned you that he plans to raise: Income taxes, death taxes, capital gains taxes & corporate taxes. Some or all of which WILL affect you or your family in one way or another... But it's not too late... yet.

Thousands of Americans are getting their FREE IRS LOOPHOLE KIT to discover the secret to protecting your retirement savings from Biden, and inflation...

CLICK HERE to request a FREE Copy of the Guide To IRS Loopholes For Your IRA/401(k)
When Are Credibility Capital Loans A Good Option?
To qualify for Credibility Capital loans with annual percentage rates between 10% → 25%, borrowers must have a strong personal credit rating of at least 680 and annual business revenues of at least $250,000.
Business owners must be citizens of the United States and must have established their companies at least 18 months earlier.
In addition, applicants must not have incurred a personal or business bankruptcy within the last five years.
Those requirements do not automatically guarantee the approval of a loan. To help fulfill the needs of applicants who do not qualify for one of their loans, Credibility Capital will match them with another lender from their network of partners.
Small- to medium-sized businesses who want to expand and grow their operations may find Credibility Capital a viable loan source.
Because funding happens quickly, usually within seven days, you can start growing your business almost immediately. When seeking approval from traditional lenders, months often pass before loans are approved. Quick funding can translate into higher profits at an earlier date.
Advertisement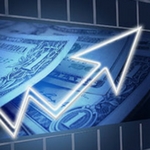 If you've struggled with trading techniques in the past and watched your mistakes affect your bottom line, you're not alone-but you can change that starting now!

I'm trading expert Thomas Wood and my e-guide, "Naked Trading Mastery" could give you the edge you need to make earning consistently easier than ever!

Get your free copy here!
Are Credibility Capital Business Loans Right For You?
Credibility Capital does not charge any prepayment fees. So, if you find yourself in a position where your business has begun to generate more income and you want to pay off the loan faster, you can do so without penalty.
By paying off the loan faster, you can save a considerable amount of money on interest charges and benefit even more by putting those funds back into your business.
Fast Underwriting Process
The online application form is simple and should take you no longer than approximately 30 minutes. Applicants will need to provide information about the business and its ownership as well as how the loan will be used.
After Credibility Capital receives the initial online form, they may request business bank statements, merchant account statements, and additional information on another one-page application.
The lender will then do a soft pull of personal credit reports and a hard pull of business credit reports of applicants who meet basic eligibility requirements.
If your credit history meets its eligibility criteria, Credibility Capital will send an initial loan offer and may request additional documentation.
The company makes this easy for applicants, who can upload all required information through an online portal that also tracks loan applications easily.
At this point, Credibility Capital will perform a full assessment and send a final offer to applicants who pass.
Loans are typically approved for 10% to 20% of an applicant's annual revenue.
Before closing on loans, Credibility Capital requires a brief telephone conversation with applicants.
Fast Delivery Of Funds
Funds will be deposited in the applicant's account within three business days, sometimes sooner.
The beauty of Credibility Capital's underwriting process is that it doesn't always walk a hard line for all business metrics. If a company shows strength in one or more areas, those pluses can make up for lower credit scores or less business revenue.
Once you have been approved for a loan, your first payment will be due within 30 days and is paid via an ACH transfer from your business checking account. This makes repayment easy and secure.
Amortize Loan Payments
All Credibility Capital loans have fully amortized monthly payments, meaning that each payment pays a portion of the original loan amount and interest due to ensure that the loan will be fully paid at the end of the term without incurring additional fees.
Credibility Capital's online portal makes it easy for borrowers to check loan balances.
Beware of Late Fees
The company does not report loan payments to credit bureaus, so a late payment will not affect your credit score. At the same time, late payments are subject to a late fee amounting to 5% of the loan payment.
The fee for insufficient funds is $35 for each instance.
---
➤ Free Guide: 5 Ways To Automate Your Retirement
---
Credibility Capital
Fees And Loan Terms
All fully amortized loans will incur a single origination fee of 3% to 5% to cover servicing and processing.
Here is a quick summary of the company's loan terms:
| | |
| --- | --- |
| Loan Amounts | $10,000 → $350,000 |
| Financing Terms | 1 → 3 years |
| APR Rates | 10% → 25% |
| Prepayment Penalty Fees | $0 |
| Repayment Schedule | Monthly |
| UCC-1 Blanket Lien | ✅ |
| Personal Guarantee Required | ✅ |
Credibility Capital
Small Business Loan Requirements
Applicants looking for a small business loan from Credibility Capital must meet certain eligibility criteria:
| | |
| --- | --- |
| Established Business | >18 months |
| Personal Credit Score | 680+ |
| Company Revenue | $250,000+ |
| U.S. Citizen | ✅ |
| Bankruptcies in Past 5 Years | 0 |
Applicants can check their eligibility status without establishing an account.
Once an account is established, the company will ask for your:
Social Security number
Tax identification number
Business revenue records for the last 12 months
Advertisement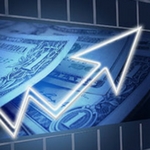 The next 10 minutes could change your life. We've recorded a special sit-down interview with a reclusive millionaire who details how he's closed out winning trade after winning trade throughout the volatility of 2022. In fact, he hasn't closed a single losing trade since 2016. Sounds impossible? It's not - and he'll prove it to you.

Click to see this exclusive sit-down interview
Pros and Cons of
Credibility Capital Business Loans
Pros: Even though the terms may not be as favorable as those offered by banks or similar lending institutions, Credibility Capital term loans are ideal for business owners with good personal credit.
The company's interest rates are comparable to other online lenders, and the speed at which applicants receive funds is a big plus.
Additionally, the one-time origination fee is more convenient and less expensive than a monthly service fee.
Automatic ACH debits are also more convenient, making the process easier for both the borrower and the lender.
| | |
| --- | --- |
| Pros | Cons |
| ✅ Small Businesses are Eligible for Loans: Revenues must exceed $250,000 annually. | ❌ All Loans Require UCC-1 Filing |
| ✅ Competitive Terms and fees: In line with industry norms. | ❌ Personal guarantees Required: For any owners with a 25% or larger stake in their business. |
| ✅ Quick, Easy Application Process: Require less paperwork than traditional funding. | ❌ Startups and Borrowers with Poor Credit Do Not Qualify |
| ✅ Potential For Multiple Offers: If you don't qualify for in-house funding. | ❌ Certain States Restricted: Loans are not available in Nevada, North Dakota, South Dakota, or Vermont. |
| ✅ Fast Funding Timeline: Within 7 days | ❌ Short Durations: Long-term loans aren't available. |
| ✅ No Prepayment Penalty Fees | |
| ✅ Excellent Customer Support | |
Cons: Credibility Capital's requirements are more stringent than other online borrowers, so fewer people will qualify.
Also, the loans offered by this company are only viable for short-term financing. This means that if you're looking for funding over the long term, you're better off seeking it elsewhere.
Possibly the biggest drawbacks are the UCC-1 filing and personal guarantees for owners who have more than a 25% stake in their business.
Keep in mind that your business is on the hook if things go belly up. That means you could lose your business if you default on the loan.
Also, the personal guarantee means that your personal assets are at risk in the case of default.
These two requirements make it risky for struggling businesses to take out a loan with Credibility Capital.
Credibility Capital
Small Business Loans Alternatives
Other online lenders offer similar loan products and terms that could be more attractive for some businesses.
Kabbage: This lender offers quick business funding for borrowers with rocky credit histories.
Terms are six months to 18 months with APRs that run from 24% to 99%.
SmartBiz: It offers a quick and easy way to get a Small Business Administration (SBA) loan.
Loans are available from $30,000 to $350,000 at APRs that start at 8.53% for a term of up to 10 years.
OnDeck: This company has looser qualifications and more options, but you'll also pay more.
APRs range from 16.7% to 99.4% for term loans and 11% to 60.8% for lines of credit.
Financing is available for up to $500,000.
Repayment is daily or weekly for term loans, and lines of credit are repaid weekly.
Funding Circle: This is a peer-to-peer business lender aimed at businesses that have good lines of credit and who have operated for at least two years.
Loans are available for one to five years with APRs ranging from 10.91% to 35.5%.
Funding typically takes 10 days.
Credibility Capital
Business Loans Summary
Credibility Capital is a viable business loan option for companies with a good credit rating that need fast capital and have the ability to repay the funds within three years.
The one-time origination fee and no-prepayment penalty make the costs associated with the loans more attractive than some other online lenders, particularly when interest rates are considered.
The application process is also easy and streamlined so that borrowers can get access to cash as quickly as possible.
The biggest drawback is the UCC-1 filing requirement. This essentially uses the company as collateral and could cause the owner to forfeit assets should the loan default.
Investormint Verdict: If you have stable business operations and need fast cash but are unable to qualify for a traditional business loan, Credibility Capital is an option that you should consider.
Advertisement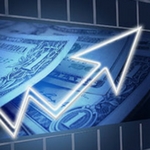 This "heartland" town 2,400 miles away from Silicon Valley will be the NEW playground for America's 1%-ers.

Learn more here.