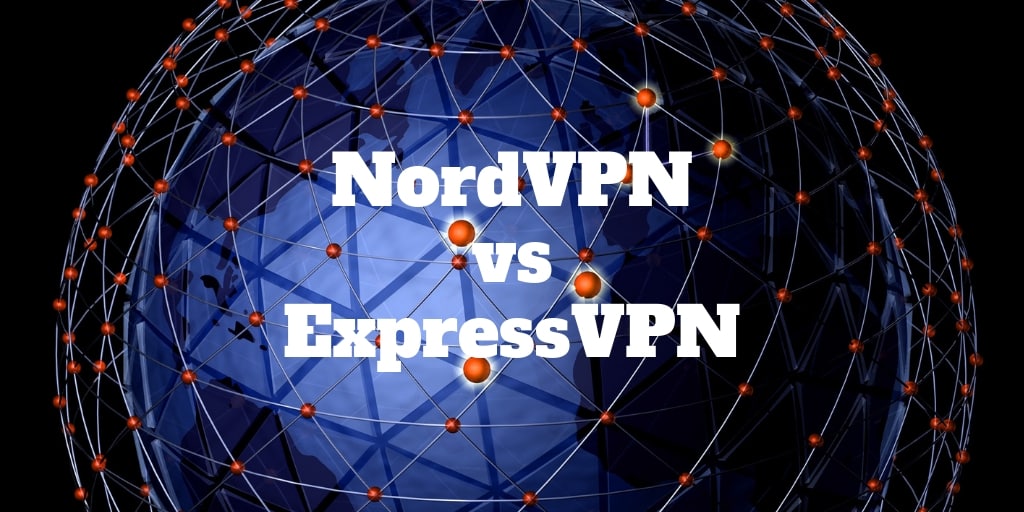 NordVPN vs ExpressVPN: Which is better? Picking between these two top VPN providers boils down to what matters most to you: pricing, logs, jurisdiction, privacy, refund policies, and customer support.
On price, NordVPN can't be beaten, and it frequently runs specials that make its cost even more affordable.
ExpressVPN wins over indecisive customers by offering a 30-day money-back guarantee, but requires upfront payment.
Netflix users are spoiled for choice. With NordVPN you may be able to access Netflix streaming media even if you're in a geographic location that Netflix doesn't serve.  And ExpressVPN is compatible with several streaming media services including Netflix too.
ExpressVPN customers have access to live support chat 24/7. Plus, the company incorporates network block features so that if you drop your connection to its server, all other internet traffic on your computer or mobile device will stop.
NordVPN also offers 24/7 customer support via a live internet chat channel, and the company's kill switch feature will activate if your VPN connection goes down. This means that programs accessing the internet outside NordVPN's secure channel will be immediately terminated.
As you can see already it's a neck and neck race, but who comes out on top: ExpressVPN or NordVPN?
Why Choose NordVPN?
NordVPN's control panel offers plenty of bells and whistles that allow end users to customize their VPN experience to a high degree.
End users can access the network through desktop applications for the Windows, Linux, and MacOS operating systems.
Network access is also available through customized apps for iOS and Android mobile devices.
NordVPN uses OpenVPN and IKEv2/IPsec protocols for encryption.
NORDVPN SPOTLIGHT

InvestorMint Rating

4.5 out of 5 stars

# servers: 2,900 worldwide
Bandwidth: High-speed unlimited
Price: $2.75 per month when buying a 3-year plan

via NordVPN secure site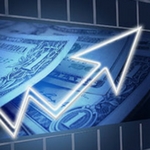 Discover the top 3 hidden AI stocks that could hand you profits of 874% of more!

ChatGPT is the fastest growing app EVER – hitting 100 million users!

Jeff Bezos… Bill Gates… and Elon Musk are betting billions on this "game changing" technology. And you can get in on the ground floor.

Click here to download it for free – with no strings attached.
Pricing
NordVPN's plans start at $11.95 per month, but if you commit at signup to a one-year plan, that price is reduced to $6.99 a month.
If you commit to a three-year plan, the price is slashed to just $3.99 per month.
Logs
VPN logs are records of the incoming and outgoing connections end users make as they connect to a VPN network.
These logs have the potential to compromise end users' privacy and anonymity. For example, they may contain data like the end user's IP address, the VPN's own IP address, and the time stamps that indicate when the end user was using the VPN network.
NordVPN logs are non-existent, which means it can never be compelled to provide customer data since the data does not exist.
Jurisdiction
NordVPN is based in Panama and follows the laws of that jurisdiction.
Panama has no data-archival requirements. Because there are no mandatory data retention laws in Panama, NordVPN is not legally compelled to keep logs.
Privacy
The standard encryption used is 256-bit AES encryption, which is very difficult to crack.
Users gain access to sophisticated peer-to-peer (P2P) protocols as well as double VPN servers.
This enables users to send and receive data simultaneously across two servers.
Refund Policy
NordVPN offers a 30-day money-back guarantee; however, if a customer wishes to cancel an account because of technical difficulties, the service asks that you allow it to take a shot at troubleshooting your VPN configuration issues.
If you cancel your subscription in the middle of a service period, you will not receive a refund for the unused portions.
Where NordVPN Falls Short
Although NordVPN offers 24/7 customer support via a chat channel, it does not offer phone support to customers who might prefer that option.
For customers who live in the United States, NordVPN's speeds can be slow at times.
Speeds tend to be faster and more consistent in Europe where the company maintains more servers.
With that being said, it's important to note that NordVPN's speeds are fast enough to stream Netflix content with only an occasional hiccup.
Why Choose ExpressVPN?
ExpressVPN's servers work across 94 countries.
The company offers apps for routers as well as for Windows, Mac, iOS, Android, and Linux operating systems.
Its user apps seem to favor functionality over customization, and even the apps for desktop computers look as though they were designed for mobile devices.
Secure VPN protocols used by ExpressVPN include OpenVPN, SSTP, L2TP/IPSec, and PPTP.
Pricing
At $12.95 per month, ExpressVPN's pricing is slightly higher.
However, you can save money by signing up for a six-month plan, which will bring your costs down to $9.99 per month.
You can also sign up for a 12-month plan, which will decrease the monthly amount you pay to $8.32.
Logs
Like NordVPN, ExpressVPN keeps no records of the time or duration of its customers' activities.
Neither does it track any of the websites or servers that customers visit so there is theoretically no way that a customer's privacy or anonymity can be compromised.
Jurisdiction
ExpressVPN is physically located in the British Virgin Islands where there are no data retention laws.
The United States government does not have the authority to compel companies in the British Virgin Islands to produce logs.
In the unlikely event that a court order could be obtained to mandate the release of user information, ExpressVPN would only be in a position to release the information it uses to ensure customer payments.
Privacy
Like NordVPN, ExpressVPN uses 256-bit AES encryption as its base encryption protocol.
In addition, it allows end users to customize privacy and security settings by implementing options in their own OpenVPN config files.
Refund Policy
You can cancel your account at any time within your first 30 days of service for a full refund from ExpressVPN with no questions asked.
Beyond that 30-day window, refunds will be made solely at the discretion of ExpressVPN.
When refunds are made, they will be issued in U.S. dollars to whatever form of payment you used for the original purchase.
Where ExpressVPN Falls Short
Compared to the majority of VPN services, ExpressVPN is pricey.
Although it does offer a refund policy if you're dissatisfied with the service after using it for 30 days, a free trial is not available.
ExpressVPN offers users very few protocol options, which means that end users only have a limited ability to customize their VPN experience when they use this provider.
In particular, ExpressVPN does not offer sophisticated P2P protocols, which means it may not be the best choice for end users who merely want a VPN for torrenting.
Advertisement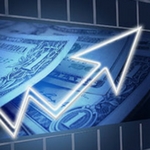 Discover the top 3 hidden AI stocks that could hand you profits of 874% of more!

ChatGPT is the fastest growing app EVER – hitting 100 million users!

Jeff Bezos… Bill Gates… and Elon Musk are betting billions on this "game changing" technology. And you can get in on the ground floor.

Click here to download it for free – with no strings attached.
NordVPN vs ExpressVPN Comparison
| | |
| --- | --- |
| NordVPN Pros & Cons | ExpressVPN Pros & Cons |
| ✅ Pricing: Monthly, quarterly and annual plans are all cheaper at NordVPN. | ✅ Connectivity Reliability: ExpressVPN has more stability in terms of network speeds in the U.S. |
| ✅ Privacy Options: NordVPN has a no-logs policy and user data is anonymous because it's a Panama-based entity. | ✅ Speed Test: ExpressVPN has faster download and upload speeds. |
| ✅ Customer Support: 24/7 chat is available to customers. | ✅ Customer Support: 24/7 chat is available to customers. |
| ✅ Netflix: Users can access Netflix. | ✅ BBC: Users can access both Netflix and BBC iPlayer |
| ❌No Phone Support: Chat support is available but no phone support is available. | ❌Few Protocol Options: End users only have a limited ability to customize their VPN experience |
---
➤ Free Guide: 5 Ways To Automate Your Retirement
---
NordVPN Vs ExpressVPN: Connectivity Reliability
NordVPN has more than 4,400 servers located in over 60 countries. In contrast, ExpressVPN has slightly more than 2,000 servers located in 94 countries.
A large number of NordVPN's servers are clustered within continental Europe, which means that NordVPN is able to provide excellent connectivity there.
It has fewer than 2,000 servers serving the United States. Because of this, its performance in the United States can be a bit erratic.
One of the reasons why NordVPN may connect more slowly than ExpressVPN is because of its unique double VPN feature.
While splitting data into two streams on two separate servers gives the data an added level of security, it can also lead to slower speeds.
ExpressVPN enjoys a reputation as one of the fastest VPN services available to end customers.
This is partly because it maintains more servers but also partly because ExpressVPN gives users access to unlimited bandwidth, meaning that it puts no restrictions on the amount of data it allows users to upload or download.
NordVPN Vs ExpressVPN: Speed Test Comparison
Internet speed tests gauge NordVPN's average download speeds at 31 megabytes per second. Its average upload speeds are gauged at 6.55 megabytes per second with a latency of 19 milliseconds.
Internet speed tests gauge ExpressVPN's average download speeds at 59 megabytes per second. Its average upload speeds run at 11 megabytes per second with a latency of 113 milliseconds.
| | | |
| --- | --- | --- |
| | NordVPN | Express VPN |
| Download Speeds | 31 Mbps | 69 Mbps |
| Upload Speeds | 6.55 Mbps | 11 Mbps |
| Latency | 19 ms | 113 ms |
Advertisement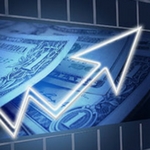 The Federal Reserve has a disturbing plan that is getting ready to roll out as soon as May. This is a lot more than printing trillions of dollars or manipulating interest rates. It's about every checking account, every purchase and every money transfer in America — including yours and mine. 

Click here to discover how to protect your money
Unblocking Capabilities Comparison
Both NordVPN and ExpressVPN will help you get around regional restrictions you may be encountering that are keeping you from accessing your favorite streaming media sites.
However, you may need to experiment with connecting to different servers until you find one that is able to connect to your streaming media service.
Compare Privacy Options
NordVPN and ExpressVPN are both excellent solutions when it comes to protecting customers' privacy.
They each use very high levels of encryption, and these levels of encryption are currently considered unbreakable by encryption experts.
Additionally, both NordVPN and ExpressVPN operate in jurisdictions where mandatory data retention laws do not exist.
Customer Support Comparison
Both of these top VPN providers offer 24/7 customer support over a dedicated chat channel.
As top VPN providers, they also respond to email questions and complaints. ExpressVPN has earned a reputation for responding more quickly to emails than does NordVPN.
Neither VPN service offers customer support by phone.
Both maintain comprehensive online knowledge bases with FAQ sections as well as video guides that simplify the process of setting up VPN apps. These resources can help address many of the questions end users may have.
NordVPN Vs ExpressVPN Summary
Monthly and annual plans are cheaper at NordVPN vs ExpressVPN.
NordVPN also wins when it comes to privacy by offering a kill switch and a no-logs policy whereas ExpressVPN may be required in a worse case scenario to provide payment information of customers.
ExpressVPN may edge out NordVPN when it comes to speed reliability because the bulk of NordVPN's servers are based in Europe. However, streaming large bandwidth applications like Netflix is no problem for either of the best VPN providers.
The bottom line is if cost is your number one priority NordVPN is the way to go but if consistency of speed is your top priority ExpressVPN may be worth the extra cost.
FAQ: What Is A VPN?
A Virtual Private Network (VPN) permits users to send and receive data securely using shared or public networks.
VPNs rely on point-to-point connections that use encapsulation and traffic encryption protocols.
Encryption prevents unauthorized users from accessing data packets that are sent using the VPN, and it also allows VPN users to remain relatively anonymous.
VPNs are widely used by telecommuters, people who want to protect their identities while using public Wi-Fi, and those who want to browse the internet or download files anonymously.
Advertisement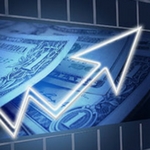 And Reuters magazine calls this type of trading "the new baby boomer hobby." An anonymous trader -- living at the base of the Smoky Mountains -- just released a free report revealing a step-by-step system to generating an extra $5,000 per month in income thanks to this trading strategy. The report is free until Sunday.

Click here for the FREE REPORT...