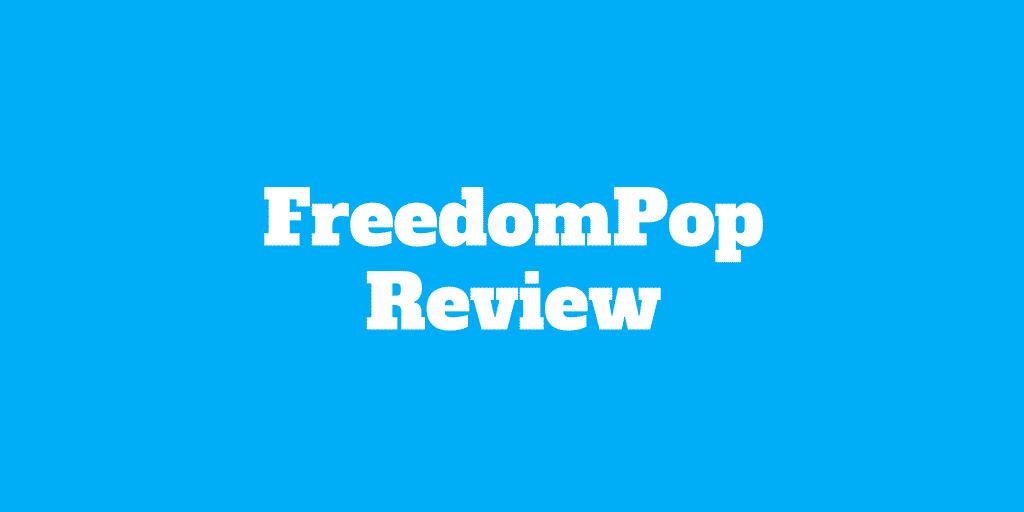 Are you frustrated by how much you are paying for your mobile phone? If you're like most people, you can only imagine how much money you could save each year by cutting out that regular $80 → $150 monthly mobile phone charge.
But believe it or not, you don't have to dream wistfully of a time in the future when you can get a 100% free mobile plan because that time is now.
In this FreedomPop review, we'll show you not only how you can get 1 year of free mobile access but also how to get free wireless internet and free home broadband too.
FreedomPop Spotlight
FREEDOMPOP SPOTLIGHT

InvestorMint Rating

4.5 out of 5 stars

100% Free Mobile
100% Free Internet

via FreedomPop secure site
You're probably already wondering "what's the catch?" – don't worry, we'll cover everything you need to know.
But first things first, you are probably wondering what is FreedomPop?
The best way to think about FreedomPop is to compare it to Spotify or Dropbox. Both are truly free services up to a point, but if you become a heavy user, you will need to pay for premium services.
Similarly, FreedomPop is 100% free up to a point, and thereafter, you will be required to pay, but how much?
Let's dive in…
FreedomPop
Mobile Phone Service:
How It Works
According to J.D. Power & Associates, the average monthly phone bill is around $73 but many subscribers pay more than twice that amount each month.
When you scout around for deals, you will find lots of enticing offers, but none beat FreedomPop's deal of 100% free mobile phone service, including talk, text, and data.
Not only are monthly fees a thing of the past, but you won't be locked into lengthy contracts either. And you are not restricted from using your existing phone.
So what are the strings attached that you need to know about before jumping ship from the Big 4 to FreedomPop?
The catch is your talk, text, and data are limited to fairly modest usage levels.
| | | | | |
| --- | --- | --- | --- | --- |
| Plan | Pricing | Talk (mins) | Text | Data (MB) |
| Basic 500 | Free | 200 | 500 | 500 |
If you tend to be a light user of minutes, texts, and data, the Basic 500 Plan is ideal, and impossible to beat because it truly is 100% free.
Even if it may not be a good fit for your own needs, it might be suitable for your teenage kids or grandparents who rely on a phone infrequently.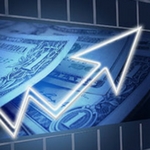 The #1 income play for 2023 is NOT a stock, bond or private company... Rather, it's a little-known alternative investment that could hand you big monthly income from oil and gas.

Find Out What It Is Right Here
FreedomPop Plans:
Pros & Cons
If you are a more heavy user of talk, text, or data, FreedomPop paid plans will be more suitable.
You can select from a wide range of plans that are all priced very competitively when compared to the big name carriers, like AT&T, Sprint and Verizon.
No matter which paid plan you choose, you will receive unlimited minutes for talk and unlimited texts.
Where plans differ is on data usage.
If you listen regularly to podcasts or YouTube, or like to watch Netflix on your mobile phone, the free plan won't provide sufficient data to meet your needs, and you will most likely need one of the 1GB → 4GB data plans.
| | | | | |
| --- | --- | --- | --- | --- |
| Plan | Pricing | Talk (mins) | Text | Data |
| Premium 500MB | $13.99 | Unlimited | Unlimited | 500MB |
| Premium 1GB | $22.99 | Unlimited | Unlimited | 1GB |
| Premium 2GB | $24.99 | Unlimited | Unlimited | 2GB |
| Premium 3GB | $29.99 | Unlimited | Unlimited | 3GB |
| Premium 4GB | $34.99 | Unlimited | Unlimited | 4GB |
---
➤ Free Guide: 5 Ways To Automate Your Retirement
---
What You Need To Know
About Mobile Phone Plans
When you use more data than your plan limit, FreedomPop automatically charges you a $15 Top Up Charge.
Your account is credited $15 and any usage thereafter is deducted from the credit at the additional data usage rates, which are:
$0.02/MB for 500MB plans
$0.015/MB for other plans
With most plans that means you get about 1GB of additional data for the extra $15 charge, which is in line with the charges applied by many of the big name carriers.
Now here's the stickler when it comes to talk and texts.
When you run out of minutes or texts, you will be restricted from sending any more texts or making any more calls. The only option will be to upgrade your plan.
FreedomPop Coverage Map &
FreedomPop Networks
FreedomPop originally partnered with Sprint for CDMA & 4G network coverage.
FreedomPop also partners with AT&T for LTE coverage, though communication is only VoIP versus cellular voice or VoIP on the Sprint network.
Advertisement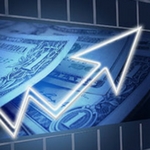 How a 300-square-mile stretch of America's Heartland could power a multi-billion-dollar tech boom… and create a new generation of American millionaires

Learn more here.
FreedomPop Compatible Phones
FreedomPop has an extensive range of phones available to buy if you don't already have a phone.
Many phones are used or refurbished, and so can be purchased at a discount to retail prices.

Some of the brands featured include:
Apple
LG
Samsung
Franklin Wireless
HTC
Motorola
Netgear
Alcatel
Huawei
Kyocera
ZTE
Infomark
Unimax
Generic
One gotcha when buying phones from FreedomPop is that you will need to pay the full price upfront.
However, if you already own a Sprint phone or an unlocked phone, you can get started after paying an activation charge and a fee to transfer your mobile phone number to the new carrier.
Get A Free Phone From FreedomPop
When you sign up to FreedomPop, you will most likely receive an offer to receive a free phone too.
The deal we were offered included:
Free Alcatel One Touch Conquest phone
Free month of Premium 2GB Data plan ($24.99 per month thereafter)
Free month of FreedomPop Phone Premier ($9.99 per month thereafter)
Phone Premier is a service that includes voicemail, up to 20GB of unused data rollover, MMS texting for pictures and videos, and usage alert notifications.
FreedomPop SIM Card
When you choose a FreedomPop SIM Card, you will receive a host of goodies, including:
Free month of Premium 2GB data plan
Free month of Phone Premier
Flexibility to downgrade to a Basic Free plan within 30 days
The 3-in-1 SIM card works with unlocked iPhone and Samsung devices.
And if you continue with the 2GB Premier Plan for six months, you will receive a 52% discount as well as 55% off the Phone Premier plan.
Plus, you will get access to nationwide 4G LTE coverage.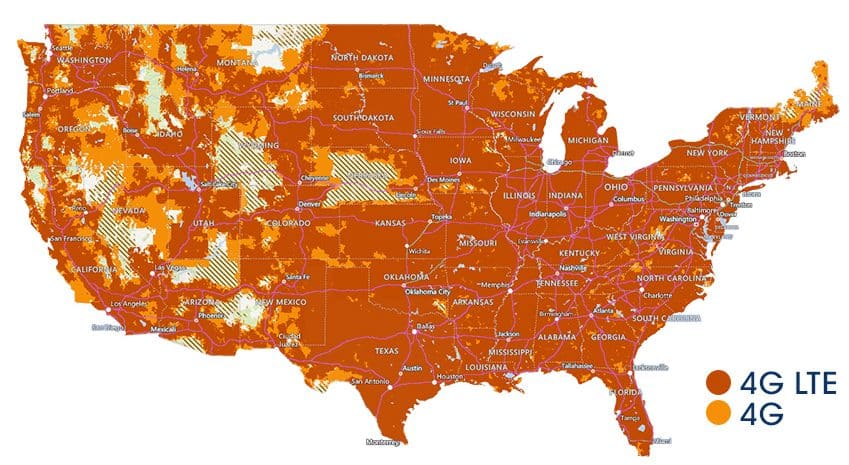 FreedomPop Family Plans
FreedomPop family plans start with as few as two lines, and cost $5 per line.
You won't be locked into any contracts or commitments, and you can cancel anytime.
With family plans, you will receive unlimited talk and text every month.
Data of up to 25GB is shared across family mobile phone lines.
All the usual bells and whistles you might expect are thrown in too, like group messaging, MMS messaging, and online access to monitor and manage your plan.
Plus, you get full access to fast 4G LTE speeds.
FreedomPop Wireless Internet Free Plan
Amazingly, you can also get free data without text or talk features by choosing the basic FreedomPop wireless internet plan.
The basic plan comes with just 200MB of data, and won't cost you a dime.
If you want more data, you will need to shell out a bit more for higher data amounts.
| | |
| --- | --- |
| Data | Pricing |
| 500MB | $7.99 |
| 1GB | $13.99 |
| 2GB | $19.99 |
| 3GB | $26.99 |
| 4GB | $33.99 |
As long as your device is WiFi compatible, you can stay connected when near a WiFi zone.
Whether you are at home or on-the-go, you can enjoy 4G LTE data access from FreedomPop, including free internet hotspot access.
FreedomPop Review:
The Bottom Line
FreedomPop is a mobile virtual network operator that provides free mobile and internet coverage using the Sprint and AT&T networks.
Basic plans don't provide a ton of data coverage but, once you switch to a paid mobile phone, you will receive unlimited talk and text as well as generous data amounts for the monthly prices.
If you need data access only, you can choose a wireless internet plan that foregos the talk and text access. Whether you are at home or on-the-go, free internet and hotspots are available, provided you have a WiFi compatible device.
Family plans are also available and can start with as few as two lines of coverage.
You can even get a free phone from FreedomPop if you are willing to sign up to one of the paid plans.
Overall, FreedomPop is designed for light data users who will benefit most from the free offers. However, the pricing for paid plans is very reasonable when compared to the Big 4 Carriers.
Finally, FreedomPop reviews from customers rate the company highly overall. If anything, customer support tends to be an area of improvement. Nevertheless, for the cost, the value for money is compelling.
Are you looking for FreedomPop deals? Or wondering is FreedomPop legit? Share with us your experiences, we would love to hear from you.
>> Why Was My Credit Card Declined?
>> Which Mattress Is Better: Sealy Vs Serta?
>> Do You Save More In States With No Income Tax?
Advertisement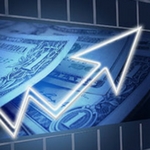 Do you know how to read the candlesticks on your chart? If not don't worry. Chris Pulver created an ebook, Candlestick Cheat Sheet, that can teach you, in layman terms, the 10 most powerful candlestick patterns. It's a great start for those that are new to Forex and may want to trade on the conservative side when starting out.

Click here to download your copy now