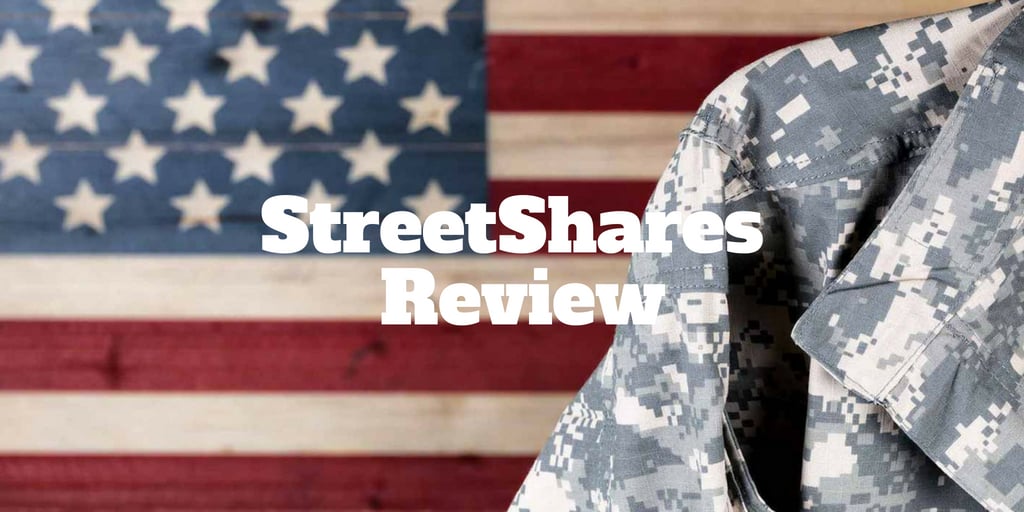 You don't have to be a military veteran to get a loan from StreetShares but it sure doesn't hurt to be one.
StreetShares provides small business funding, lines of credit, and alternatives to VA small business loans to veteran and civilian-owned companies.
Business loans and lines of credit of up to $100,000 are available for term lengths that span anywhere from 3 months to 3 years.
If you are looking for fast access to cash and a small business lending alternative, StreetShares is well worth checking out.
StreetShares Spotlight
STREET SHARES SPOTLIGHT

InvestorMint Rating

3.5 out of 5 stars

Loans & Lines of Credit: Up to $100,000
Loan Durations: 3 months → 3 years
APR Rates: 9%+

via Street Shares secure site
How StreetShares Works
StreetShares is a marketplace lending platform that connects borrowers with investors.
Unlike a peer-to-peer lending platform, like Prosper, which pairs borrowers seeking financing with investors who want to earn a return, StreetShares makes connections mainly between veterans or military-affiliated personnel.
By matching borrowers and lenders who have served their country, a greater onus is placed on borrowers to pay back their loans.
But that doesn't mean it's a cake walk for veterans to secure a loan.
How To Qualify For A Loan or Line of Credit
You must be a U.S. citizen, have been in business for at least a year and be generating sufficient revenue to qualify for APR rates that start at 9%.
Businesses must generated a minimum amount of revenues over the past 12 months (or 6 months in some cases) and provide a business guarantor with reasonable credit.
Once you and your business have jumped through the pre-qualifying hoops, you will have the opportunity to pitch your loan to investors who evaluate the pros and cons of approving financing.
If you are offered a loan, you are under no obligation to accept it. And if you do decide to move forward, you will not be charged a prepayment penalty fee later if you change your mind.
Similarly, no fee is applied to undrawn lines of credit and no prepayment penalty fees apply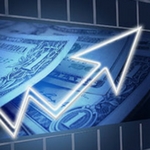 This has been one of the WORST years for stocks. But despite the awful trading conditions of the last eight months, I've delivered profit opportunities to my students like 22% on PBT after a week in the trade…And 31% on PEGA in only 8 days. I've JUST sent out a brand-new alert on a stock that's showing all the right signs of an impending breakout…

Click to Get the Trade and a Full Year of Stealth Trades for just $5 Today
What Small Business Funding Solutions Are Available?
Whether you are starting a brewery or a bike shop, StreetShares has a range of financing options available, including term loans, lines of credit, and contract financing.
| | | | |
| --- | --- | --- | --- |
| | Term Loan | Patriot Express Line of Credit | Contract Financing |
| Amount | $2,000 → $100,000 | $5,000 → $100,000 | No limit |
| Term length (months) | 3 → 36 | 3 → 36 | N/D |
| Funding | Immediate deposit | Draw as needed | Mobilization loan/ line option |
| Prepayment Penalty | 0 | 0 | 0 |
| Rates | Start at 9% | Only pay interest on funds you use | No hidden fees |
When you are approved for a loan, funds will be deposited into your account. However, you will pay interest on the full amount right from the get-go.
A line of credit is often more attractive because no fee is applied to unused funds. So, if you are approved for a line of credit of $100,000 but only use $20,000 of it, interest costs apply only to the $20,000.
Companies with lots of inventory may find contract financing to be a good fit. As long as you can provide a legitimate invoice, StreetShares may fund as much as 90% of it.
So, if you don't have the cash to buy inventory needed to support a spike in sales over say the holiday season, contract financing provides fast access to financing so your revenues aren't impacted by lack of cash.
---
➤ Free Guide: 5 Ways To Automate Your Retirement
---
Is StreetShares Right For You?
While most StreetShares members are affiliated with the military, you don't have to be a veteran in order to qualify for a loan, line of credit or contract financing.
StreetShares co-founders Mark Rockefeller and Mickey Konson got their start in the military and wanted to create a funding option for servicemen and women who had returned from duty to set up small businesses.
Fast Application, Fast Funding
Recognizing that small businesses often need cash fast, StreetShares is ideal if speed is a priority for you. It only takes a few minutes to apply and you can receive funding in just a couple of days.
No Application or Prepayment Penalty Fees
StreetShares won't hit you with application or prepayment penalty fees so there is no risk to submitting an application.
In fact, some businesses may even find that investors become customers who help them grow because a social loyalty exists whereby vets support each other.
What Information Do You Need To Provide When Applying?
StreetShares needs to know when your business began and how much revenue it is generating.
To understand your financial statements, StreetShares will ask you to provide the last 6 bank statements.
You will also need to furnish all your total outstanding business debts so the risk department can assess whether sufficient cash flows exist to manage new debts.
In some cases, income statements and balance sheets will be required too.
Lastly, your tax social security or EIN number, business federal tax returns, and/or personal tax returns will be needed to complete your application.
Advertisement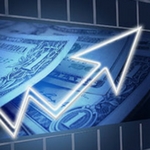 The next 10 minutes could change your life. We've recorded a special sit-down interview with a reclusive millionaire who details how he's closed out winning trade after winning trade throughout the volatility of 2022. In fact, he hasn't closed a single losing trade since 2016. Sounds impossible? It's not - and he'll prove it to you.

Click to see this exclusive sit-down interview
StreetShares Pros and Cons
| | |
| --- | --- |
| StreetShares Pros | StreetShares Cons |
| ✅ Financing For Veterans: Military personnel returning from active duty may struggle to find financing from traditional sources so StreetShares wins high marks for providing loans to veterans. | ❌ Cost Of Loans: APR rates start at 9% but they could rival the costs of credit card debt for some businesses. |
| ✅ Multiple Financing Options: StreetShares provides loans and lines of credit of up to $100,000, and theoretically unlimited contract financing. | |
| ✅ No Hidden Fees: You won't be hit with application or prepayment penalty fees. | |
| ✅ Low Revenue Businesses Eligible: StreetShares cares more about your cash flow than your revenues. Provided you meet minimum threshold revenue levels and some other criteria, you may be eligible for a loan. | |
| ✅ Fast Approval Times: In as few as 1 → 3 days, you could receiving funding and it only takes a few minutes to apply. | |
| ✅ Veteran Business Bonds: Investors who wish to support veteran-operated businesses can invest in veteran business bonds to the tune of $500,000 and earn a fixed interest of 5%. | |
| ✅ A-Rated: The Better Business Bureau awards StreetShares an A-rating. | |
StreetShares Review Summary
StreetShares specializes in providing financing for small businesses and entrepreneurs who have a military affiliation.
While you don't have to be a veteran or have ties to the military to qualify, the majority of StreetShares members fall into that category.
You can apply for a loan or line of credit up to $100,000. However, if you need an advance on funds based on an invoice or payments on a contract, contract financing of up to 90% is available.
Where StreetShares earns brownie points is in providing fast access to funding. In as few as a couple of days, you could have cash in hand.
And while you won't pay application fees and won't be stung with prepayment penalty fees, the cost of financing is not cheap so run the numbers to make sure the financing costs makes sense for your business.
StreetShares Lending Alternatives
| | | |
| --- | --- | --- |
| Company Name | Financing Option / Small Business Loan | Description |
|   | Lines of credit by Kabbage | Kabbage provides small business lines of credit up to $250,000. |
|   | Intermediate Term Loan by OnDeck | Business term loans up to $500,000. |
|   | Loans by LoanBuilder | Loans up to $500,000. |
|   | Line of Credit by BlueVine | Interest charged only on balances and no early payoff penalty fees. |
|   | Short-term Loan by RapidAdvance | Get up to $500,000 in as few as 3 days. |
|   | Line of Credit by OnDeck | Business lines of credit up to $100,000. |
|   | Line of Credit by LendSpark | Lines of credit based on equipment and accounts receivables. |
| | Intermediate-Term Loan by Fundation | Commercial, fixed-rate loans up to $500,000. |
| | Equipment Financing by LendSpark | Businesses of all sizes and stages can access creative, ethical financing solutions. |
|   | Intermediate-Term Loan by Credibly | Small and medium business lending solutions issued by leveraging Data Science. |
|   | Short-Term Loan by The Business Backer | Alternative financing and lines of credit offered too. |
|   | Short-Term Loan by LendSpark | Bridge loans for expansion, new hiring, new projects, and working capital. |
|   | Line of Credit by Headway Capital | Revolving line of credit that allows businesses to draw up to their limit, borrow more, and then repay. |
|   | Line of Credit by Fundbox | Qualify for up to $100,000 in credit. |
|   | Business Cash Advance by Swift Capital | Funding based on future projections and sales. |
|   | Short-Term Loan by Lendistry | Expect to repay loan within 6-12 months. |
|   | SBA Loan by Lendistry | SBA loans no higher than 10.25% for up to 10 years. |
|   | Monthly Remit Loan by Breakout Capital | Small business loans up to $250,000 with 12-24 month repayment terms. |
|   | Long-Term Loan by Lendistry | Long-term loans are designed for small businesses planning long-term growth. |
Advertisement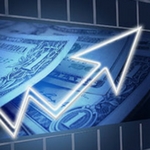 This has been one of the WORST years for stocks. But despite the awful trading conditions of the last eight months, I've delivered profit opportunities to my students like 22% on PBT after a week in the trade…And 31% on PEGA in only 8 days. I've JUST sent out a brand-new alert on a stock that's showing all the right signs of an impending breakout…

Click to Get the Trade and a Full Year of Stealth Trades for just $5 Today