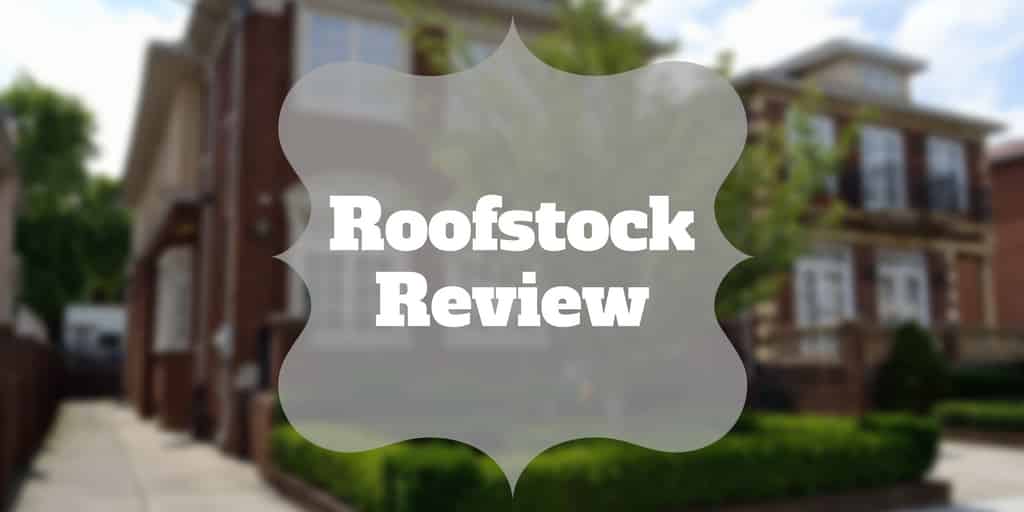 Roofstock Review: This innovative property company matches real estate investors with single family homes through its online marketplace. The Roofstock platform cuts out the hassle of buying rental properties by featuring primarily pre-vetted rental homes with existing tenants.
Investors who wish to purchase investment properties close to home or 1,000 miles away can do so with a few mouse clicks.
Management is made easy too because Roofstock connects investors to pre-screened property managers.
So, whether you are looking to buy, own, or sell, Roofstock simplifies the steps to finding cash flow positive properties across the United States.
But what else do you need to know? In this Roofstock review we compare fees, downpayments, property types, and much more to help you decide whether buying property online is right for you.
Roofstock Fees & Features
ROOFSTOCK SPOTLIGHT

InvestorMint Rating

5 out of 5 stars

Buyer Fees: 0.50%
30-Day Money Back Guarantee
100% Online Purchase

via Roofstock secure site
Why Choose Roofstock?
Roofstock certifies and guarantees each purchase so you can get a full refund on your home purchase within 30 days if you are dissatisfied.
30 Day Money Back Guarantee
Roofstock simplifies the process of buying rental properties. Before a property is listed on its marketplace for you to consider, experienced professional conduct due diligence.
For new buyers, the risk of missing something along the purchasing journey can be high enough to want to walk away from what might otherwise be an attractive passive income investment opportunity.
To ease any concerns you may have as a buyer, Roofstock certifies and guarantees each house featured in its marketplace.
When you purchase a property listed on Roofstock you receive a 30-day money back guarantee, meaning that you can hand back your property to Roofstock after providing written notice of your dissatisfaction.
The likelihood of coming across any major issue is lowered by the rigorous certification process that each property undergoes before featuring in the Roofstock marketplace.
Cash Flow Positive Properties From Day 1
The curated list of homes available for sale are frequently occupied by existing tenants so you can be earning passive income immediately.
And it saves you the hassle of finding tenants or having a property manager vet tenants on your behalf.
High Potential Markets
Roofstock evaluates markets with good potential for investment by evaluating rental rates, growth yields, population growth, job growth, and House Price Appreciation (HPA).
The supply and demand of single-family homes is factored into calculations to determine levels of projected growth too.
And Roofstock will evaluate neighborhood criteria, such as crime rates, amenities, and school districts as part of its research to gauge total returns.
Every House Is Certified
A national inspection firm conducts a multi-point property inspection to assess habitability, risk, and safety.
Properties are examined both internally and externally.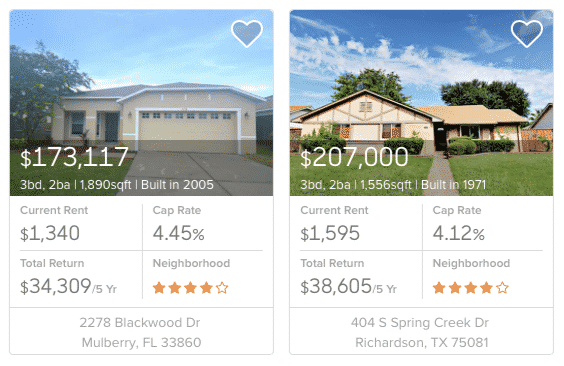 You will also receive a preliminary title report to make sure no uninsurable encumbrances, liens, or title commitments exist.
HOA fees that may be applicable are evaluated and disclosed so you won't be surprised post-purchase.
For transparency, Roofstock makes sure that you see lease terms, such as monthly rent, lease-end date, utility responsibility, and security deposit. Plus, you will have access to the tenant's rent payment history to make sure payments are timely.
Roofstock Pre-Negotiates List Prices
To save you the back-and-forth hassle of negotiating a price, potentially losing out on an investment property based on price alone, and to ensure you get a fair price, Roofstock conducts the list price negotiation after performing a property evaluation and rental market analysis.
In case repairs are needed, you will also receive an estimate cost for repairs.
Certified Property Managers
Roofstock further simplifies the process of buying investment property by finding and certifying local property managers.
The Roofstock team reviews the property management process and personally interview top managers to source the best one.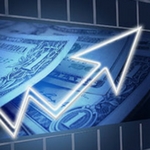 How a 300-square-mile stretch of America's Heartland could power a multi-billion-dollar tech boom… and create a new generation of American millionaires

Learn more here.
Roofstock Features
| | |
| --- | --- |
| Property Purchases Made Easy | 100% Online |
| Minimum Downpayment | 20% |
| Geographic Diversification | Nationwide |
| Property Type | Residential |
| Buyer Fees | 0.50% |
| Non-accredited Investors | ✅ |
| Passive Income | ✅ |
| Pre-Screened Property Managers | ✅ |
| 30-Day Guarantee | ✅ |
---
➤ Free Guide: 5 Ways To Automate Your Retirement
---
What Due Diligence Does Roofstock Conduct?
Roofstock screens locations, estimates growth potential, and conducts title and inspection due diligence on each property featured.
Where Roofstock shines is in vastly simplifying the process of buying a residential rental property for passive income.
Due diligence conducted by Roofstock on your behalf includes:
| | |
| --- | --- |
| Research | Performed By Roofstock |
| Preliminary title report | ✅ |
| Interior & exterior inspection reports | ✅ |
| Tenant payment history & lease details | ✅ |
| Detailed financial pro forma & return estimates | ✅ |
| Visualizations of income, appreciation, and total returns | ✅ |
| Property valuation & comparables | ✅ |
| Market, neighborhood & local school insights | ✅ |
| Major repair cost estimates, if applicable | ✅ |
Roofstock Real Estate Locations
Roofstock serves markets it believes will perform well over the long-term.
High-potential regions are targeted by Roofstock based on a wide variety of economic criteria.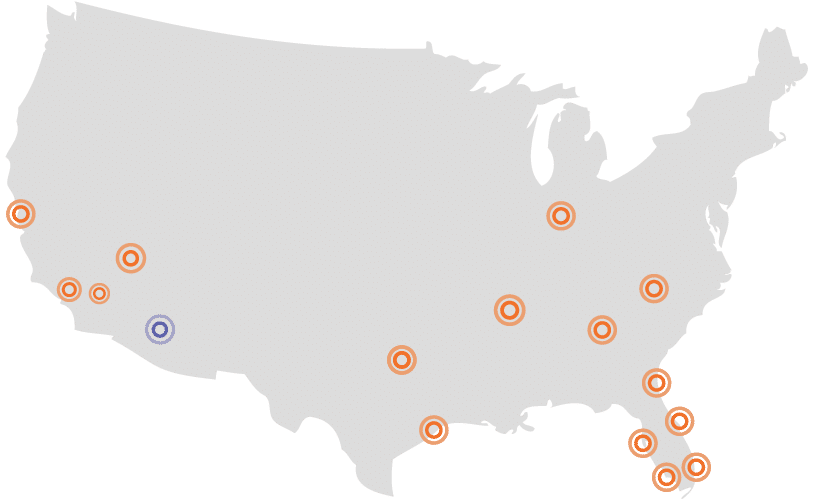 The criteria used to determine the potential for growth include:
Housing supply trends
Economic data
Demand drivers, such as rental growth forecasts
The markets currently served include:
Atlanta
Dallas
Greater Tampa
Houston
Indianapolis
Jacksonville
Las Vegas
Los Angeles
Memphis
Miami
North Carolina
Orlando
San Bernardino
San Francisco – Easy Bay
Southwest Florida
Advertisement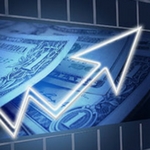 The SV Bank collapse marked the second-largest U.S. bank to close since the Great Recession…'God have mercy on us all': Robert Kiyosaki warned.

Kiyosaki is turning to gold and silver — a popular hedge against inflation. Gold can't be printed out of thin air like fiat money and it's value is largely unaffected by economic events.

'I'm buying gold because I don't trust the Fed," he said.

source: yahoo!news

Ready to dump your paper assets? Get Your Free Gold & Silver Guide Now
Roofstock Neighborhood Ratings
A proprietary neighborhood rating formula is used to gauge key factors, including school district, income levels, and employment rates.
Roofstock Neighborhood Rating is a proprietary scores range from 1 to 5 stars based on data that is normalized across markets.
Approximately one dozen key attributes are measured using a proprietary algorithm, including employment rates, home values, school district quality, and income levels.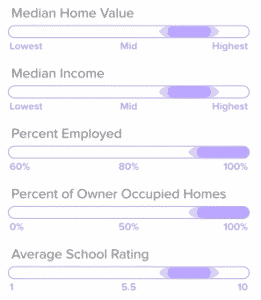 A 5-star neighborhood rating may be an affluent neighborhood with higher-income residents and a top-rated school district.
These neighborhoods generally are higher cost and lower yield opportunities.
Employment levels in the surrounding area will generally be higher, and a higher percentage of homes will be owner occupied.
In contrast, a 3-star neighborhood may have a blend of older and newer homes in a decent school district.
The yields tend to be higher to reflect the higher risk associated with lower income tenants.
Roofstock Properties
Roofstock properties are exclusively single-family homes. If you are looking for commercial real estate opportunities, Rich Uncles may be a better fit.
Single-family home rental investments are a way to diversify an investment portfolio using an alternative vehicle than the stock market and to earn passive income from a tangible asset that can hedge inflation.
| | |
| --- | --- |
| Single-Family Home Features | YES/NO |
| Tax benefits | ✅ |
| Tangible asset | ✅ |
| Inflation hedge | ✅ |
| Cash flow from day one | ✅ |
| Uncorrelated to stock market | ✅ |
| Investment portfolio diversification | ✅ |
| Passive income | ✅ |
| Buy with leverage | ✅ |
Roofstock Seller Fees & 1031
Roofstock charges buyers 0.50% to purchase homes and sellers 2.50%. Buyers can purchase homes via a self-directed IRA.
| | |
| --- | --- |
| Buyer Fees | 0.50% |
| Seller Fees | 2.50% |
| Property Type | Residential Single-Family |
| Pre-Vetted | YES |
| IRA | YES |
| 1031 Exchange | YES |
| Do You Own Property? | YES |
| List Price Pre-Negotiated | YES |
Roofstock Review Pros and Cons
Roofstock makes it easier and cheaper to purchase leased single-family rental properties. Buyers will need to pay at least 20% for a downpayment and get pre-approved financing to make a purchase.
| | |
| --- | --- |
| Roofstock Pros | Roofstock Cons |
| ✅ Uninterrupted Tenant Occupancy: You can buy a leased single-family home with uninterrupted tenant occupancy so you can earn cash flow on day one. | ❌ High Investment Minimum: You will need to deposit at least 20% of the purchase price to get started. |
| ✅ Low Cost: Compared to the traditional 6% transaction costs, Roofstock charges just 0.50% to buyers while sellers pay 2.5%. | ❌ Time & Capital Commitment: Unlike a REIT, which you can buy and sell easily, a single-family home requires a longer term commitment, higher upfront costs, and higher transaction costs, as well as more research, so you should think carefully before making what is a sizeable commitment of capital and time. |
| ✅ Proprietary Neighborhood Rating: Normally, you would need to research a locality, including school district, crime rates, income and employment levels but Roofstock does all that for you using a proprietary algorithm. | ❌ Illiquid Investments: Transaction costs to buy and sell property are high, so your money will generally be tied up for a long time period and inaccessible, so it is best not to use any capital you may need over the short-term. |
| ✅ Preliminary Title Research: To avoid last minute surprises, Roofstock conducts preliminary title research. | |
| ✅ Curated List Of Homes For Sale: Roofstock screens each home and conducts extensive due diligence, so sellers cannot simply post their homes for sale which is designed to increase the quality of homes available. | |
| ✅ Passive Income: You can earn passive monthly income on homes you buy and are not limited to the number of homes you purchase on the platform. | |
| ✅ Screened Property Managers: Roofstock interviews and screens property managers, so you can have more confidence that you are partnering with a top rated firm, but you also have the flexibility to choose another company or self-manage. | |
| ✅ Alternative Investment: Buying single-family rental properties via Roofstock offers an alternative to stock market investing. | |
| ✅ 30-Day Guarantee: If you are not satisfied with your new home, simply notify Roofstock in writing within 30 days of your purchase. | |
| ✅ Easy Connection To Lenders: Roofstock has partnered with lenders to make it easy to access mortgage loans directly through its platform. | |
| ✅ Roofstock Portfolios: Buyers with deep pockets can purchase Roofstock portfolios, which are collections of single-family homes bundled into a single purchase opportunity. | |
You May Incur Repair Costs
Roofstock does not utilize triple-net leases, which means that as the property owner you are responsible for repair and maintenance costs.
It's best to have money set aside for possible repairs before you invest in property with Roofstock so that you can cover these costs.
Long-Term Investment
You'll have to invest both time and money in the property you purchase through Roofstock.
Prior to making a purchase, you may need to research property values in the area or best practices for landlords in addition to comparing different properties to one another and deciding which one is best.
You'll need to put 20 to 30% down on the property before you can get a mortgage, and you'll have to depend on tenants paying the rent to help cover the cost of that mortgage every month if you don't have the cash to purchase the property outright.
Roofstock Account Types
| | |
| --- | --- |
| Type | Capability |
| Taxable | YES |
| IRA | YES |
Roofstock Review Summary
Roofstock is an investment company that provides a path for investors to easily purchase real estate.
Certified Properties
Each property on Roofstock's site is thoroughly vetted by the service prior to being listed.
Certification is a complex process that requires an in-person inspection and walkthrough of the property, estimates of any repairs needed, a review and summary of leases and tenant selection processes, and several visual items on the property's website such as a 3D virtual tour and photos of the property.
These requirements make it easier for you to decide whether a given property is the right investment for you.
30-Day Satisfaction Guarantee
Roofstock wants to ensure that all investors are happy with the properties they purchase.
It offers a 30-day satisfaction guarantee on any property you buy through the platform.
If for any reason you change your mind about the investment during the first month of purchase, you just need to notify Roofstock in writing.
They will relist the property for free and buy it themselves if they can't find a new buyer within 90 days of your written notice.
Potential for Positive Growth
Roofstock keeps commissions low, so you can purchase real estate more easily and cheaply than you would on your own.
Owning property allows you to build equity and helps strengthen your investment portfolio, and you'll get money coming in every month when tenants pay the rent.
Buy Anywhere
Roofstock makes it possible for an investor on one side of the country to buy a property thousands of miles away with much less effort than had previously been possible.
Be Hands-Off
Buyers can be as hands-off as they wish. While Roofstock will assess neighborhood quality, tenant payment schedules, screen properties, and produce pro forma financial estimates, buyers can self-manage the property post-purchase or choose a property manager that is pre-screened by Roofstock.
1031 Exchanges Permitted
At Roofstock 1031 exchanges and self-directed IRA accounts as well as standard taxable accounts are all supported.
Keep in mind that any purchase you make will tie up capital so be sure any money used is not needed for short-term expenses or daily needs.
Advertisement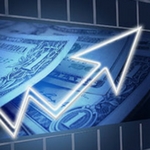 Official tax return reveals how one trader nabbed annual gains of 228%, 309% and 339%. His tax return was released online, exposing this simple trading technique used to pocket nearly half a million in profits.

Click here to see the official tax return before it is deleted...