Becoming a landlord doesn't mean that you have to spend a lot of time fixing property damage, performing background checks, and chasing tenants for rent. In fact, owning rental properties can provide a source of passive income that requires very little effort on your part.
Unfortunately, many landlords choose to do all of the work themselves. It doesn't take long before they discover how difficult it is to maintain even one rental property.
Instead of running yourself ragged, find a reliable property management company that can do most of the work for you.
Why You Need a Property Management Company
The vast majority of landlords have careers that demand at least 40 hours of work per week. Unless you own dozens of properties, you probably work a 9 to 5 job.
Most landlords also have families who they'd much rather spend time with than leaky toilets!
How can you find time to maintain rental properties when you need to go to work, take your kids to soccer practice, make dinner, and tuck in your little ones at night?
You can't!
Hiring a reliable property management company gives you back your free time and better protects your health from sleep deprivation while helping you earn passive income for your family.
You can often hire property management companies to perform specific tasks, including:
Find and process new tenants for your properties.
Perform credit and background checks before accepting new renters.
Collect rent and other fees from renters.
Maintain and repair properties when needed.
Handle requests and complaints from tenants.
Complete the eviction process when necessary.
How Much Do Property Management Companies Charge?
As you explore the property management companies in your area, you will discover that they charge a variety of prices. The prices often depend on what services you want them to perform and how they choose to bill clients.
In most cases, you can expect to pay your property management company 8 to 12% of the collected rent. You will also have to pay for extra expenses, such as replacing old furnaces and refinishing floors when needed.
Some companies, however, charge a flat fee per month. When comparing prices, make sure that you turn the percentages into dollar amounts so you can evaluate offers properly.
The amount that you pay a property management firm may also depend on:
Whether the company charges for managing unoccupied units.
Whether the agency charges extra for finding new tenants.
Whether the property management company needs to hire a maintenance crew.
Whether the company charges extra for collecting late payment fees from tenants.
Whether the agency charges an additional fee for evictions.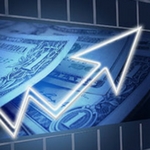 The next 10 minutes could change your life. We've recorded a special sit-down interview with a reclusive millionaire who details how he's closed out winning trade after winning trade throughout the volatility of 2022. In fact, he hasn't closed a single losing trade since 2016. Sounds impossible? It's not - and he'll prove it to you.

Click to see this exclusive sit-down interview
What Your Responsibilities Are When You Hire a Property Management Company
Your responsibilities depend on the arrangement that you make with a property management company.
Many of the agencies will let you choose specific services to match your budget. You could, for example, ask the property management agency to handle payments and repairs while you search for new tenants.
As you accumulate more properties, you will probably want to shift more responsibilities to the property management company. If you want to give them all of the responsibilities, then you only have to make sure that you pay the company. The rest is taken care of for you.
---
➤ Free Guide: 5 Ways To Automate Your Retirement
---
How to Know When Your Property Manager Is Taking Advantage of You
Even if you let your property management company handle all of your rental affairs, you still need to pay close attention to your business's operation.
When your company gains more control, it also gets more opportunities to sneak additional charges onto your bill.
Some signs that your property manager is taking advantage of you include:
Deducting money from your bank account without sending you a detailed invoice.
Charging you to replace appliances that should still work for a few more years.
Irregularities in your rental income, such as dramatic increases or decreases in the number of tenants living in your units.
Difficulty communicating with the manager in charge of your properties.
Getting charged for services that you did not request.
Ideally, your property manager will give you a monthly invoice that describes the services you received, how much money the agency collected from tenants, and the amount of money that you owe the company. Any agency that doesn't want to follow those guidelines creates more opportunities to take advantage of you.
Hiring a property manager can make it much easier for you to generate passive income while you work a full-time job and spend time with your family.
Before you choose a company to manage your properties, you should read reviews and talk to other landlords in your area. The information you learn may help you avoid an unscrupulous company.
After you find a company that you trust, you need to stay involved in your rental business. Make sure you visit your units regularly, stay in touch with the property manager, and review all invoices and financial statements from the company.
How to Pick A Property Management Company
If you're not sure how to choose a property management firm locally, picking a national provider may be your best bet. A company like Roofstock, for example, has been vetted and won the loyalty of thousands of clients.
Although Roofstock does much more than connect you to top property management companies. It caters to buyers who don't want to haggle over pricing when purchasing real estate, and want a white-glove experience when it comes to rental property management.
Unlike the traditional pounding the pavement method of finding good properties, Roofstock makes it easy to buy property online in just a few clicks if you wish.
While that might have seemed an outlandish idea just a decade or so ago, it's now made possible because all the key factors you need to make smart property investing decisions is taken care of for you.
For example, Roofstock builds the cash flow analysis for you. The company rates neighborhoods based on key criteria like school district and economic vibrancy. Plus, you get connected to local property managers who are vetted by Roofstock.
The bottom line is you get a full soup to nuts service from buying your property to full management post-purchase. And in between you get to see all the data you want to make an informed decision, including rental yield and forecasted growth in property value.
For investors who want instant cash flow on day one, you can even select properties that already rented out producing a yield, so there are no delays to earning passive income.
ROOFSTOCK SPOTLIGHT

InvestorMint Rating

5 out of 5 stars

Buyer Fees: 0.50%
30-Day Money Back Guarantee
100% Online Purchase

via Roofstock secure site
>> How Many REITs Are There In North America?
>> Invest In Real Estate With Just $500
>> Roofstock Vs Fundrise Comparison
Advertisement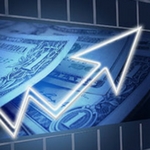 We have the world's leading artificial intelligence forecasting trends in the market. A strategy so precise it achieves a proven accuracy rate up to 87.4%. Check out the next 3 stocks this A.I. has on its radar for you in this free, live training.

Claim your seat now by clicking here.