LightStream is not your average personal loan issuer. The market is filled with a hodge podge of price-gouging lenders, but LightStream takes a different tack. Instead of preying on borrowers with low credit scores and charging astronomical rates, it targets creditworthy borrowers who have a strong track record paying off debt and paying bills on time.
By screening its customers to only accept those with high credit scores, LightStream can afford to charge competitive interest rates and claims it will match any rate you get pre-approved for elsewhere plus give you an added 0.10% interest rate discount.
LightStream personal loans range from $5,000 to $100,000 and the rates charged vary depending on what you want to use the money for, whether to buy a car, improve a home, install a pool, or even buy a horse!
Unlike many lenders who will penalize you with higher variable rate loans when there is a Fed rate hike, LightStream offers fixed rate loans so you are locked in with a single payment schedule for the life of the loan.
LightStream Review: Spotlight
LIGHTSTREAM SPOTLIGHT

InvestorMint Rating

4 out of 5 stars

No Origination Fees
Low Fixed Rates
Low-Rate Guarantee

via Lightstream secure site
Why Choose LightStream Personal Loans?
Borrowers with good credit scores can apply solo or with a co-signer and receive funding in as fast as a single day while paying no origination fee and comparatively low rates.
LightStream only accepts borrowers with a good credit score. Provided you have a decent credit history (more than 5 years) and an established track record of paying off credit card bills in a timely fashion, making mortgage payments on time, and avoiding late fee penalties on other bills, you stand a good chance of getting approved.
It won't hurt your application chances if you are a borrower who has a demonstrated history of saving money over an extended period. It shows that you have financial goals and are good at sticking to them.
So, if you are planning to take out a personal loan in the future, it is a good idea to consider squirreling away a few nuts from your paycheck each month into your 401(k) or IRA, or simply a savings account.
Once you run the pre-approval gauntlet, you're in for a lending treat. First, LightStream charges no origination fees, so you won't be dinged with upfront costs as you might elsewhere.
You can also bring on a co-signer without restriction. If you have a lower credit score than your co-signer, it might support your application.
With cash in hand, your rates will be competitive compared to many other personal loan providers. LightStream has a unique twist on issuing personal loans because it offers different rates depending on how you plan to use the money, as opposed to many lenders who offer a specific rate for personal loans regardless of how the money is used.
LightStream Personal Loan
Amounts
Loan Amount Range
$5,000 → $100,000
APR Range
2.29% → 17.49%


(with autopay)

Origination Fees
$0
Funding Timeline
Same day


(if application made before 2.30pm ET)
One gotcha for self-employed business owners to keep in mind is that LightStream looks for a "stable and sufficient income" and "assets to easily repay current loan obligations and any new loan from LightStream" so even if you have great credit but a spiky income stream it may count against you.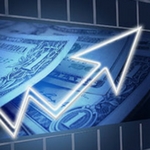 Biden's not holding back... He's warned you that he plans to raise: Income taxes, death taxes, capital gains taxes & corporate taxes. Some or all of which WILL affect you or your family in one way or another... But it's not too late... yet.

Thousands of Americans are getting their FREE IRS LOOPHOLE KIT to discover the secret to protecting your retirement savings from Biden, and inflation...

CLICK HERE to request a FREE Copy of the Guide To IRS Loopholes For Your IRA/401(k)
How LightStream Works
LightStream reviews and approves loans in as fast as one day, and can deposit cash into your account in the same day if you apply early enough in the business day.
LightStream has a fast approval process that starts with an online application. Unlike lenders from olden days, LightStream won't put you through the hoops of waiting for days or weeks to hear back whether you are approved. By as soon as the end of the business day that you apply, you may hear back from them.
Once you accept the loan agreement, you are invited to e-sign your lending document, and set up your loan for funding. If you can get your part of the process done by 2.30pm ET, LightStream claims you may get your cash the same day into your account.
If you are approved for a loan, you have up to 30 days to accept the funds into your account, otherwise the application will expire and you will be required to re-apply.
---
➤ Free Guide: 5 Ways To Automate Your Retirement
---
LightStream Interest Rates & Fees
With autopay, you enjoy a slight discount on LightStream APR rates.
Loan
Amount
Typical APR
(with autopay)
2.29% → 17.49%
Typical APR
(without autopay)
2.79% → 17.99%
Origination Fees
$0
Prepayment Fees
$0
Late Fees
$0
What Can LightStream Personal Loans Be Used For?
LightStream loans can be used for a wide variety of purposes but you cannot get loans as a business or for post-secondary expenses.
You can use your loan from LightStream for a wide variety of purposes, each of which will result in a slightly different rate.
| | |
| --- | --- |
| Purpose Of Loan | Rate Starts At |
| Auto | 2.29% |
| Kitchen or Bath Remodel | 4.99% |
| Debt Consolidation | 5.49% |
| Swimming Pool | 4.99% |
| Medical | 5.99% |
| Wedding | 5.99% |
| Timeshare | 5.99% |
| Boat | 3.24% |
You are required to use your loan proceeds for the purpose you selected in your loan application.
Some restrictions are imposed, so you cannot use a loan for the purpose of refinancing an existing LightStream loan.
Other restrictions include:
Loans to students to pay for tuition (though preK-12 expenses may be permitted)
Student loan refinancing
Loans to businesses
Loans for cash out refinance purposes
Secured loans on commercial vehicles
If you borrow money for a vehicle, it will be classified as one of the following:
Automobile
SUV
Light-duty truck
Passenger or conversion van
Advertisement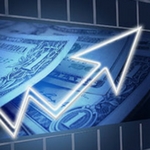 This has been one of the WORST years for stocks. But despite the awful trading conditions of the last eight months, I've delivered profit opportunities to my students like 22% on PBT after a week in the trade…And 31% on PEGA in only 8 days. I've JUST sent out a brand-new alert on a stock that's showing all the right signs of an impending breakout…

Click to Get the Trade and a Full Year of Stealth Trades for just $5 Today
LightStream Review:
How Does It Compare?
LightStream will match any rate from a competitor who issues personal loans and discount it by an additional 0.10%.
Borrowers with good credit scores can get low rates from other lenders too, such as SoFi and Earnest, but LightStream stands apart by issuing loans for specific purposes.
For that reason, it doesn't issue a blanket rate for personal loans but rather it tailors your rate to your needs. As a result, APR rates for medical costs start out at higher than for auto loans.
If you want to refinance a student loan or borrow for post-secondary education expenses, SoFi or CommonBond will be better bets than LightStream, who don't serve that market.
However, if you are looking to buy a horse or pay for a wedding, LightStream can offer you loans at rates that beat out much of the competition.
And if you do find a rate from a competitor that comes in lower than what LightStream offers, you are eligible for a 0.10% discount below the competitor's interest rate.
The main credit bureaus tend not to penalize you for rate shopping so it won't necessarily hurt you to compare rates from other lenders in or around the same period of time.
LightStream Review: Pros and Cons
LightStream is hard to beat on fees, rates and speed of funding, but if you have a spiky income stream or a lower credit score you will likely struggle to get approved.
| | |
| --- | --- |
| LightStream Pros | LightStream Cons |
| ✅ Low Rates: Starting at 2.29% for personal loans, LightStream has among the lowest interest rate personal loans of any lender. | ❌ No Student Loans: If you want a loan to pay for post-secondary education or wish to refinance an existing student loan, you should look to other lenders. |
| ✅ No Origination Fees: You won't pay origination fees, late fees, or prepayment penalty fees. | ❌ Self-Employed Applicants: LightStream looks for steady income streams from borrowers, so self-employed applicants with spiky income may struggle to get approved. |
| ✅ Autopay Interest Rate Deduction: When you sign up for auto-pay you will enjoy a 0.50% interest rate deduction. | |
| ✅ Fast Application Process: Approvals can be as fast as one day, and you can even receive funds on the same day you apply. | |
| ✅ CoSigner Support: LightStream supports personal loans with co-signers. | |
| ✅ Competitor Rate Guarantee: If you find a lower rate elsewhere, LightStream will match the rate and discount the interest rate by an extra 0.10% | |
| ✅ 30-day Acceptance Window: Once approved, you have up to 30 days to accept the funds from your pre-approved loan. | |
LightStream Review Summary
Borrowers with excellent credit scores and credit histories can access competitive interest rate personal loans that are not secured with any collateral from LightStream.
If you have a steady and stable income, a demonstrated history of saving, and paying your bills on time, you stand a good chance of being approved for a personal loan to buy a car, finance a wedding, pay medical bills, or even buy a boat.
LightStream recognizes that debt consolidation is riskier than purchasing tangible assets, so it can more accurately offer you competitive rates, and will even discount a better rate from a competitor by 0.10%.
If you are looking to refinance student loans or borrow for post-secondary education, it is best to look at SoFi or CommonBond, but for personal loan purposes, LightStream is hard to beat.
Advertisement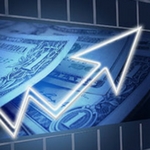 This list ranks the top stocks daily based on our proprietary algorithm. FREE Bonus: 3 Stocks To Double This Year

View this list for FREE now!