Some of the most innovative players in financial management these days are robo-advisors, which offer returns comparable to those attained by human investment advisors but with significantly lower fees.
Two of the best-known names in the robo-advisor world are Wealthfront and Vanguard Personal Advisor Services.
While the Vanguard Group is one of the world's oldest and most illustrious investment companies, its foray into digital money management didn't begin until recently.
In contrast, Wealthfront has been offering automated management services to clients for over a decade.
So is age or experience a better bet? In this Wealthfront vs Vanguard review we help you decide.
How Robo-advisors Work
Robo-advisors are digital money managers that rely upon algorithms to select investments and calculate asset allocations.
When you sign up with a robo-advisor, you're given a questionnaire to fill out; your answers are used to determine your risk tolerance and your future financial goals.
A diversified, risk-adjusted portfolio is then created for you, and that portfolio will most likely consist of exchange-traded funds (ETFs).
Vanguard Personal Advisor Services may be most appealing to deep-pocketed investors who are interested in the hands-off investing experience offered by robo-advisors yet still want the reassurance of knowing a human financial consultant is available.
VANGUARD PERSONAL ADVISOR SERVICES

InvestorMint Rating

4.5 out of 5 stars

Management Fee: 0.30%
Account Minimum: $50,000

via Vanguard secure site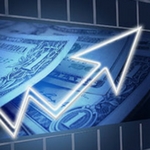 This list ranks the top stocks daily based on our proprietary algorithm. FREE Bonus: 3 Stocks To Double This Year

View this list for FREE now!
Wealthfront is best for hands-off investors who don't need the fallback of phone support with human financial experts.
Vanguard Personal Advisor Services
vs Wealthfront Features
Vanguard Personal Advisor Services is actually a hybrid service: It combines computer-based money management with human advice.
To start an account, you must invest a minimum of $50,000.
Management fees of 0.3% are in line with the fees charge by other top robo-advisors.
Wealthfront's process, on the other hand, is completely automated; its fees are only 0.25%, and you can start an account with as little as $500.
Advertisement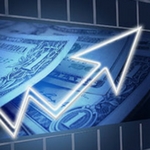 During and after the Great Financial Crisis of 2008, 485 U.S. banks went under. Here at Weiss Ratings, we warned about 484 — an accuracy rate of 99.8%. Now, we have a new warning. But this time, it's not just about a few hundred banks … it's about nearly every single bank in America …

Get all the details here
Wealthfront vs Vanguard
Fee Comparison
Vanguard Fees: Vanguard Personal Advisor Services charges an annual management fee of 0.3%. For clients who have invested $1 million or more, that fee is waived.
Although Vanguard primarily uses its own commission-free ETFs, fund expense ratios still get passed on to clients; these come to between 0.04% and 0.12% annually.
Additionally, Vanguard charges an annual account service fee of $20 and may charge you for transactions like transferring funds between accounts.
Wealthfront Fees: Wealthfront's management fees are 0.25%.
Fees are calculated on the basis of your portfolio's average monthly balance and are subtracted from your balance once every month.
No other transaction fees apply.
Wealthfront selects ETFs based on risk factors aimed at maximizing returns for given levels of risk.
Expect to pay annual ETF expense ratios between 0.08 and 0.12%.
WEALTHFRONT SPOTLIGHT

InvestorMint Rating

4 out of 5 stars

Management Fee: $0 for first $10,000
An additional $5,000 managed free for each friend invited who signs up
Management Fees thereafter: 0.25%
Account Minimum: $500

via Wealthfront secure site
Advertisement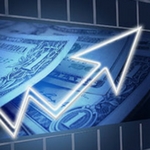 Here's something investment expert Nilus Mattive has never discussed publicly before...

He believes right now is the best time to consider putting some money into the cryptocurrency markets. Let him show you the seven big cryptos that could go to zero, as well as some of his favorite plays and strategies for 2023.

Watch this free video and see for yourself.
---
➤ Free Guide: 5 Ways To Automate Your Retirement
---
Investment Minimums
| | | |
| --- | --- | --- |
| | Wealthfront | Vanguard Personal Advisor Services |
| Investment Minimum | $500 | $50,000 |
You will need to invest at least $50,000 with Vanguard Personal Advisor Services to open a new account.
Wealthfront will allow you to open an account with as little as $500.
Vanguard vs Wealthfront
Account Types
| | |
| --- | --- |
| Wealthfront | Vanguard |
| Taxable | Taxable |
| Traditional and Roth IRAs | Traditional and Roth IRAs |
| Simplified Employee Pension (SEP) IRAs | SEP IRAs |
| IRA and 401(k) Rollovers | IRA rollovers |
| Trusts | Trusts |
| Personal Investment Accounts | 401k (will advise) |
| 529 College Savings Plans | |
| Joint | |
Advertisement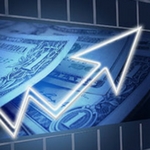 And Reuters magazine calls this type of trading "the new baby boomer hobby." An anonymous trader -- living at the base of the Smoky Mountains -- just released a free report revealing a step-by-step system to generating an extra $5,000 per month in income thanks to this trading strategy. The report is free until Sunday.

Click here for the FREE REPORT...
Tax Strategy
Tax-loss harvesting is applied by Wealthfront and involves selling losing positions in order to offset capital gains with the aim of lowering the tax impact.
The original investment is then replaced with another investment that correlates with the portfolio's risk and return objectives.
Wealthfront harvests tax losses on a daily basis.
For investments over $500,000, Wealthfront harvests individual stocks for tax benefits through its Smart Beta investment feature.
Individual stocks are typically more volatile than ETFs and so may offer more opportunities to minimize taxes.
Wealthfront also offers tax-minimized brokerage account transfers that port certain assets automatically to your new Wealthfront account; securities held long-term (as defined by the IRS) fall into this category.
Software algorithms then sell those securities so that they can be realized in the form of tax savings.
Vanguard Personal Advisor Services does not routinely use tax harvesting, but the strategy may be implemented for some portfolios on a case-by-case basis.
Vanguard's client portfolios are set up by human financial advisors who allocate assets to both taxable and tax-advantaged accounts.
When shares need to be sold for rebalancing purposes, the services look to tax-advantaged accounts first.
Human Advice vs Digital Advice
Wealthfront does not facilitate client interaction with human financial advisors by phone.
However, you'll always have the opportunity to connect with a human advisor by phone, email or video conferencing at Vanguard.
When you first sign up for an account, Vanguard will customize an actionable financial plan for you based upon your answers to the interview questionnaire.
Shortly thereafter, a personal advisor will speak with you either by phone or by video chat. This will give you the opportunity to ask questions and to express preferences that were not reflected in your original questionnaire answers.
This consultation is offered free of charge, and you are under no obligation to move forward with it after you talk with your advisor.
If you proceed, a human planner uses the allocations recommended by the algorithm to craft a customized portfolio for you.
Your account is then reviewed periodically by a Vanguard advisor to help ensure target allocations and risk preferences are maintained.
All clients have access to a dedicated team of over one hundred advisors should questions arise; however, there's no guarantee of continuity, so clients may not work with the same advisor twice.
Clients who keep more than $500,000 in their accounts have the option to work with a dedicated representative for an additional fee; these clients can also send investment-specific questions via email to a Certified Financial Planner at no cost.
This access to human financial planners means that clients of Vanguard Personal Advisor Services can get advice about investments they hold outside Vanguard because these advisors function like other financial planners.
Access to human financial planners also means that Vanguard can give you some measure of support for your 401(k) plan, which is a frontier in which few robo-advisors venture.
>> Manage Your 401(k) Plan Automatically with blooom
Tools and Calculators
Vanguard does not make many tools, calculators or widgets available to clients because clients have the option to plan scenarios with live financial advisors.
Wealthfront offers a personal finance modeling system called Path that allows clients to investigate future outcomes based on information from linked financial accounts, their current investments and their risk tolerance.
The tool parses these along with assumptions about inflation rates, changes in consumer spending habits and other economic criteria taken from the Bureau of Labor Statistics' Consumer Expenditure Surveys to create a series of likely future scenarios.
Asset Classes
Wealthfront offers clients access to three basic portfolios, depending upon the level of risk that client is comfortable assuming:
| | | |
| --- | --- | --- |
| | Stocks | Bonds |
| Balanced Portfolio | 50% | 50% |
| Growth Portfolio | 80% | 20% |
| Conservative Portfolio | 65% | 35% |
It uses the principles of Modern Portfolio Theory to balance these portfolios.
Portfolios typically consist of 6 to 8 ETFs that represent stocks, bonds and assets such as Treasury Inflation-Protected Securities.
Vanguard diversifies holdings with the aim of increasing investment returns and minimizing losses.
Personal Advisor portfolios have access to Vanguard's Admiral Shares, a class of mutual funds that offer low expense ratios and that were originally reserved for high net-worth investors.
Other core holdings may include bond market index funds, international stock market index funds, international bond market index funds and tax-exempt funds that invest in municipal bonds. Many of these are Vanguard-branded ETFs.
Clients who want access to liquidity also have the option of including money-market funds.
Customer Support Comparison
Personal Advisor customers have access to Vanguard advisors whenever they have questions about their portfolios or their financial overview.
Any tech questions relating to the digital platform are answered Monday through Friday from 8:00 a.m. to 8:00 p.m. EST.
Wealthfront gives customers the opportunity to resolve website access issues with a live customer support team.
The phone line is open Monday through Friday from 11:00 a.m. to 8:00 p.m. EST. Customers can connect with the customer support team by email too.
Mobile App Comparison
Wealthfront allows clients to monitor their accounts through mobile apps available for both iOS and Android smartphones.
The apps are data-driven, so with a touch of a button, clients can generate charts and tables that display how investments have performed over time.
Wealthfront also features a news feed for mobile devices to which clients can subscribe.
Vanguard's mobile app is available for iPhones, Android phones, iPads and Kindle Fires, and it allows clients to connect with any of their Vanguard accounts, including their Personal Advisors services account.
Wealthfront vs Vanguard Winner
Comparing Wealthfront vs Vanguard Personal Advisor Services is a bit like comparing apples to oranges.
Personal Advisor Services has many automated features that permit Vanguard to describe it as a robo-advisor platform.
However, it is a system driven by human decision-making because, after all, your portfolio is initially put together by a human financial planner, and the algorithms mostly work to keep those portfolios in balance.
Wealthfront, on the other hand, is a completely automated platform that creates your portfolio based on its proprietary algorithms and that automatically adjusts your portfolio as needed to maintain your level of risk tolerance.
Vanguard is the clear winner if you're an investor for whom human contact is important or you're an investor who wants some measure of control over your investments.
If you're basically a hands-off investor who is comfortable following a set investment strategy even if there are a few bumps along the way, Wealthfront may be the better choice.
You should also consider Wealthfront if you're working with a relatively small account balance or you're planning for a specific goal such as a child's college education.
Which Robo-Advisor
Is Best For You?
Wealthfront is the best choice if:
You're interested in a low-cost robo-advisor service with a proven track record
You're a hands-off investor who's comfortable formulating a risk strategy and sticking with it for the long term
You're saving for retirement or a specific goal such as your child's college education
Vanguard Personal Advisor Services is the best choice if:
You're prepared to invest $50,000 or more
You're interested in having a personalized investment plan created for you at no cost
You want the benefit of a human financial planner at a low cost who will advise you not only on your Personal Advisor portfolio but also on your accounts outside of Vanguard
Advertisement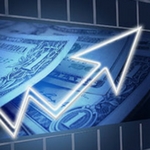 As you've no doubt seen on the news, our economy is facing uncertain times ahead. Inflation continues to skyrocket, the Fed has been failing us left and right, and the government is in shambles. As it stands, your money is not safe. But there is hope, the Inflation Survival Plan will tell you everything on how to not only survive, but actually thrive through this harsh economic change.

So don't wait until it's too late, act now and secure your future TODAY!