Last Updated: Aug 26 2019 – Qplum has announced that they are no longer able to serve as an investment advisor.
Sitting in front of a computer all day managing your nest-egg isn't fun for most investors, which is why robo-advisors have become so popular in recent years.
When you hand over your savings to a digital money manager, the investing experience is placed on auto-pilot.
But what if you want to speak with an advisor? Elsewhere you may be limited to a few complimentary planning sessions and then be charged fees to maintain access to real people.
However at qplum, you get the best of both worlds: automated investment management plus human advice.
And like the big-name robo-advisors, the frills of tax-loss harvesting, automated trading, and wealth management tools are provided at no extra cost.
But before switching, let's see what else you need to consider in this qplum review.
qplum Fees
QPLUM SPOTLIGHT

InvestorMint Rating

4 out of 5 stars

Annual Fees: 0.50%
Personalized Advice: YES
A.I. Driven Investment Portfolios: YES

via qplum secure site
What Is qplum?
qplum is an online investment advisory firm that combines machine learning and artificial intelligence-based portfolios with human advice.
When qplum co-founders, Mansi Singhal and Gaurav Chakravorty, began in 2015, they had a vision to approach investing as a science, not a game.
qplum portfolios are built with a focus on risk-management, smart execution, and tax-loss harvesting.
Portfolios are driven by artificial intelligence. And high frequency trading techniques are used to save you money.
Perhaps most importantly, qplum doesn't shy away from the human element that so many investors still want.
Every customer receives personalized advice and enjoys 1-to-1 walk through sessions with a financial advisor.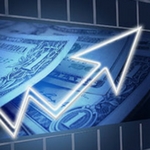 Discover the top 3 hidden AI stocks that could hand you profits of 874% of more!

ChatGPT is the fastest growing app EVER – hitting 100 million users!

Jeff Bezos… Bill Gates… and Elon Musk are betting billions on this "game changing" technology. And you can get in on the ground floor.

Click here to download it for free – with no strings attached.
qplum Management Fees
Before the Great Recession, the only ways to get professional investing advice were to pay a financial advisor a hefty fee on assets managed, north of 1% typically, or be an accredited investor and pay a hedge fund 2% of assets plus 20% of profits annually.
Those hefty fees combined with shoddy performance returns led to technological innovations when Betterment, Wealthfront, and Personal Capital came on the scene.
The wave of new robo-advisors led to lower management fees across the board. All of a sudden, you could invest your money for as little as 0.25% annually versus 1.00%+ via a traditional financial advisor.
But management fees alone don't reveal the whole story.
When you pay the lowest rates, you generally receive the most basic service level: digital money management only.
If you want a financial advisor dedicated to you, Personal Capital will charge you over 3x that basic fee rate.
So where can you find reasonable rates plus human advice?
Enter qplum!
| | | | | |
| --- | --- | --- | --- | --- |
| | qplum | Traditional Advisor | Typical Robo Advisor | Quant Hedge Fund |
| Annual Fees | 0.50% | 1.00%+ | 0.25% → 0.75% | 2% + 20% of profits |
---
➤ Free Guide: 5 Ways To Automate Your Retirement
---
How Does qplum Invest Your Money?
Qplum offers five types of portfolios:
Portfolio Type
Description
Aggregate

Targets long-term goals like retirement
Target risk = 10%

Flagship

Seeks high growth
Invests in stocks, bonds, real estate ETFs & low-cost index funds
Target risk = 10%

Fairway

Low risk objective
Goal to produce low but stable income
Target risk = 3%

Lotus

Targets medium growth
Target risk = 6%

Sunflower

Aggressive growth target
Risk = 15%
qplum Performance Returns
At the time of research, the performance returns generated by qplum portfolios were as follows:
| | | | | | |
| --- | --- | --- | --- | --- | --- |
| Portfolios | Aggregate | Flagship | Fairway | Lotus | Sunflower |
| Annualized Return | 10.3% | 11.0% | 4.7% | 5.9% | 10.4% |
| Cumulative Return | 26.9% | 28.8% | 7.8% | 10.8% | 22.3% |
*Last Updated: July 9, 2018
Aside: Don't let the lower returns from the Fairway portfolio fool you into thinking it's a bad investment opportunity.
The Fairway portfolio seeks income and stable returns more so than upside growth. So, if you are nearer retirement or simply seeking an income stream, it may be better suited than the higher growth portfolios, like Sunflower.
Advertisement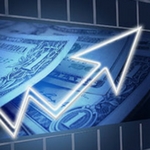 Discover the top 3 hidden AI stocks that could hand you profits of 874% of more!

ChatGPT is the fastest growing app EVER – hitting 100 million users!

Jeff Bezos… Bill Gates… and Elon Musk are betting billions on this "game changing" technology. And you can get in on the ground floor.

Click here to download it for free – with no strings attached.
Can You Trust Your Money To
Artificial Intelligence?
qplum makes the bold prediction that, over the next decade, investors will become as comfortable with artificial intelligence investing strategies as they currently are trusting mapping technology.
By way of example, qplum cites a portfolio manager who refused to trust a human for directions when visiting New York for the first time but instead put his faith in Google Maps.
As qplum explains, 10x more artificial intelligence is used in Google Maps technology than A.I.-based investing technology currently yet people are willing to trust it more because they are more familiar with it.
As time goes by and artificial intelligence investing becomes more widespread, it won't be surprising to see it adopted by ever more investors.
qplum Pros and Cons
| | |
| --- | --- |
| qplum Pros | qplum Cons |
| ✅ Management Fees: Annual fees are right in line with the costs of other leading robo-advisors for the level of service provided. | ❌ New Entrant: qplum is a new entrant in the robo-advisor space so time will tell how well portfolios do during downturns. |
| ✅ Human Advice: 1-to-1 financial planning sessions are provided to all clients. | ❌ Customized Naming Convention: We see the logic behind qplum giving its portfolios custom names but believe it confuses newbies more so than standard names, like high growth. |
| ✅ Smart HFT Execution: To save on costs, qplum uses high frequency trading techniques to place orders. | |
| ✅ Tax-loss Harvesting: Efficient matching algorithms are used to lower your tax liability. | |
| ✅ Wealth Management Tools: Provide insights to compare your portfolio with the market and much more. | |
| ✅ Automated Risk Management: Seeks to protect you from market downturns and pounce on opportunities when prices move higher. | |
| ✅ Account Types: Standard taxable, Roth IRA, SEP IRA and traditional IRA accounts are offered. | |
| ✅ Customer Support: Available by phone, email, or chat. | |
qplum Minimums
Portfolio Type
Minimum Recommended
Flagship

$10k+ non-retirement
$1k+ retirement

Fairway

$10k+ non-retirement
$1k+ retirement

Lotus

$10k+ non-retirement
$1k+ retirement

Sunflower

$10k+ non-retirement
$1k+ retirement
qplum Account Types
| | |
| --- | --- |
| Type | Capability |
| Standard Taxable | YES |
| Traditional IRA | YES |
| Roth IRA | YES |
| SEP IRA | YES |
| 401(k) | NO |
qplum Review Summary
qplum is one of a growing list of digital money managers offering a compelling value proposition: automated money management plus human advice at low cost.
With much less money in its coffers than its rivals it seems, qplum has admirably built an advanced investment platform powered by machine learning and artificial intelligence.
Like its peers, it provides all the bells and whistles you might expect, including tax-loss harvesting, automated investment management, automated trading, and wealth management tools.
And it goes a step further by using high-frequency trading techniques to optimize order placement so clients save money. It also distinguishes itself from its peers in two key areas:
Automated risk-management;
Dynamic asset allocation.
Dynamic asset allocation means your portfolio's composition changes as market conditions change. After all, why should your portfolio be a static mix when conditions change?
It makes little sense to keep a portfolio of say 60% stocks 40% bonds at all times when the reality is a heavier weighting towards different asset classes produces a more optimal mix in different economic and market environments. qplum leads the way in pioneering this innovation among robo-advisors.
Arguably, qplum has delivered on the promise of AI investing already by producing handsome returns since inception, but whether it will continue to do so remains to be seen.
The bottom line is if you want automated investment management and the comfort of knowing you can connect with a real human when you wish, qplum has much to offer.
Advertisement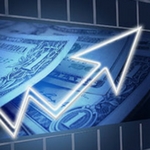 If you're worried "transitory" inflation and "mild" recession will be worse than expected...

Gold and commodities helped during volatile times. BUT one asset 99% of investors miss helps protect your portfolio and has outpaced the S&P by 131% over the past 26 years.

Art.

And while historically you've needed millions to invest, one platform lets you invest in famous paintings for as little as $20.

You can skip the waitlist and become a Masterworks member today with this private link.

See important Reg A disclosures: Masterworks.com/cd