Growing your investments and net worth can be expensive – it's true what they say, "you have to spend money to make money."
Or is it?
The growth of online roboadvisor services has led to wealth management firms pushing down fees, with some, such as SoFi, even offering 0% management fees.
Before we look at the best free money management app, we'll take a look at what you get from professional money mangers when you do pay a pretty penny.
How Wealth Management Fees Reduce Your Gains
Roboadvisor services are still a relatively new phenomenon; until recently, all wealth management services involved getting (and paying) a human advisor. And of course, when you need a specialist to do something, it costs money.
How Much Does a Human Advisor Cost?
Financial advisors charge in different ways, but the most common method is to charge a percentage of your assets under management.
You can expect most advisors to fall between 1% and 2% in annual charges, with the average being closer to 1%.
This does not include any third-party fees you might get if you invest in exchange-traded funds (ETFs) or mutual funds.
What About Robo Advisors?
Roboadvisors use automated systems to suggest a portfolio for you based on your investment goals and attitudes to risk.
Because there is less of a human element, roboadvisor fees are often as low as 0.25% to 0.75% of assets under management. Ellevest and Betterment for example, charge at the lower end of the spectrum, while Personal Capital – which features more of a white glove service – charges at the higher end.
As with human advisors, this does not include third-party fees.
A fee of 1% might not sound much. but it adds up.
The key to remember is that each dollar you pay in fees represents more than the loss of that dollar – it's also the loss of the compound interest all those fees would have made you.
Over a long period of time, small fees might add up to tens or even hundreds of thousands of dollars. This is one of the main reasons why many investors try to keep fees as low as possible.
Does Free Money Management Exist?
Free money management does exist (sort of); the competitive roboadvisor industry has led to some wealth management services, such as SoFi, offering 0% management fees.
SOFI SPOTLIGHT

InvestorMint Rating

5 out of 5 stars

Management Fees: 0.0% of assets invested
Account Balance Minimum: $100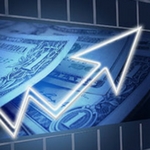 The SV Bank collapse marked the second-largest U.S. bank to close since the Great Recession…'God have mercy on us all': Robert Kiyosaki warned.

Kiyosaki is turning to gold and silver — a popular hedge against inflation. Gold can't be printed out of thin air like fiat money and it's value is largely unaffected by economic events.

'I'm buying gold because I don't trust the Fed," he said.

source: yahoo!news

Ready to dump your paper assets? Get Your Free Gold & Silver Guide Now
Of course, you still need to pay expense ratios, but those are typically going to be under 0.1%.
The main catch is that services with lower fees may lack certain features you expect that higher-fee advisors provide. They may also be more likely to try to upsell you to other services (they've still got to make money somehow).
SoFi is a rare company in that it started out as a student lender, and now offers mortgages and bank accounts. It's famous for its competitive rates. So, chances are if you find SoFi's free money management compelling, you might be tempted to select SoFi for your mortgage, student loan refi or even personal loan. At least, they're hoping so!
Advertisement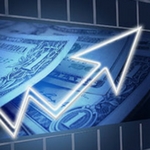 We could be facing one of the harshest economic challenges ever experienced thanks to an incompetent government and severe global unrest. If you aren't proactive, you could see yourself and your family become another financial casualty. But, the Inflation Survival Plan has you covered. Learn insider tips and tricks, IRS loopholes and more that will help your finances soar.

Take 15 Seconds to get the FREE Inflation Survival Plan and ensure your family's financial security.
The Best Things About Free Money Management
While free roboadvisors might not provide every feature an experienced investor wants, what you do get for free is still impressive. Here are a few of their main advantages:
Great For Beginners
No-fee money management is great for beginners who may not yet have much to invest.
The lack of fees helps them get started for a low cost, and because their portfolio is small, they are less likely to miss any features or tools that are not provided.
Almost Completely Hands-Off
As with other roboadvisors, no-fee solutions are great for investors who want to take a completely hands-off attitude.
After all, if you don't want to get involved, you may as well limit your fees to as little as possible.
Very Low Costs
The main advantage is clearly that fees are kept very low. This means your investment will grow quicker and get bigger than it would were it invested somewhere with a higher fee (assuming the portfolios were the same).
---
➤ Free Guide: 5 Ways To Automate Your Retirement
---
Is SoFi Wealth Right For You?
SoFi's Automated Investing option is a popular choice for investors who want to minimize fees.
5 Reasons SoFi May Be Great For You
There are lots of reasons why investors choose SoFi:
Wide Range of Low-Cost Investments – Investors can choose low-cost ETFs from more than 20 different asset classes.
Very Low Fees – Account management fee of 0% and ETFs with average 0.085% expense ratio.
Certified Financial Planners – Investors get free access to certified financial planners. This is something which many other roboadvisor services reserve for premium customers only. And some, like Wealthfront, don't offer the service at all.
Automatic Rebalancing – Your account is automatically rebalanced for free at least once quarterly to ensure your portfolio remains diversified.
Easy to Start – It's simple and easy to get started with SoFi, and there is phone support to back you up if you have a problem.
>> Get Your 401k Managed Automatically
3 Reasons SoFi Might Not Be a Great Fit For You
Of course, no service is perfect, and SoFi's no-cost model means there are a few compromises you might not find elsewhere:
Limited Account Types – SoFi supports individual and joint non-retirement accounts and Roth, traditional, SEP and rollover IRAs.
Relatively New – SoFi's Automated Investing only launched this year, so it has a relatively short track record. Additionally, while SoFi offers a free account management fee to customers in 2019, it may go up in future.
Few Missing Features – SoFi does not currently offer tax-loss harvesting (although it claims it will be adding this soon). It also lacks some portfolio tools that some other, more mature, services offer.
Conclusion: Great Value For Money
While SoFi doesn't offer everything that other services provide, you can't argue with free.
Considering the lack of fees its feature set is generous, and investors looking for a low-cost, low-hassle investment option could do a lot worse.
Advertisement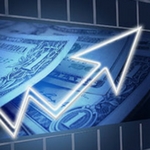 Biden's not holding back... He's warned you that he plans to raise: Income taxes, death taxes, capital gains taxes & corporate taxes. Some or all of which WILL affect you or your family in one way or another... But it's not too late... yet.

Thousands of Americans are getting their FREE IRS LOOPHOLE KIT to discover the secret to protecting your retirement savings from Biden, and inflation...

CLICK HERE to request a FREE Copy of the Guide To IRS Loopholes For Your IRA/401(k)