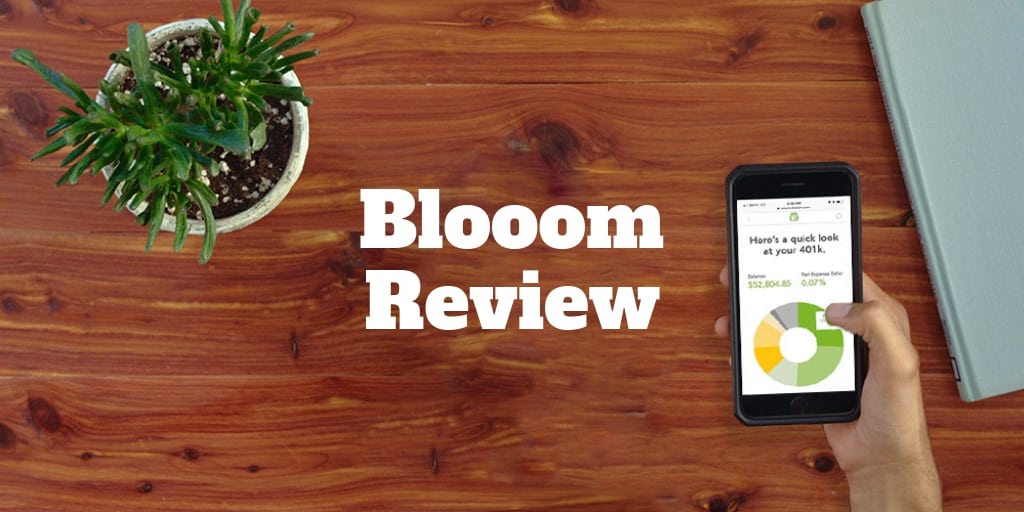 blooom is unique among robo-advisors because it specializes in helping investors manage employer-sponsored retirement plans automatically.
Like other robo-advisors, blooom Inc uses computer algorithms to build retirement portfolios. And it goes a step further by connecting customers to financial advisors, who are available by chat, email, and phone during weekdays.
During our blooom review, we were pleasantly surprised to discover that the cost of managing a 401(k) starts as low as $95 per year. The low fee is compelling, especially when you consider that most other robo-advisors steer clear of defined contribution plans.
And unlike some robo-advisors, blooom won't penalize newcomers with any account minimum hurdle. In fact, when you weigh up the pros and cons, it's easy to see why blooom offer tremendous value.
Blooom Promo Code
BLOOOM SPOTLIGHT

InvestorMint Rating

4 out of 5 stars

Management Fee: $95 – $250
Account Minimum: $0

via Blooom secure site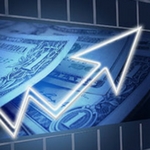 How a 300-square-mile stretch of America's Heartland could power a multi-billion-dollar tech boom… and create a new generation of American millionaires

Learn more here.
How blooom Works
You can create a blooom account and connect easily to your existing 401(k), 403(b), 401(a), 457 or TSP plans. blooom will then analyze your portfolio for free.
If you are not sure whether your portfolio is optimized for your age, risk, and goals, blooom evaluates it using proprietary computer algorithms at no cost.
Here is a quick demo and overview of how blooom works:
Although blooom can analyze and make changes to your portfolio, it cannot withdraw funds from your account.
Once your account analysis has been completed, blooom factors in your age and timeline to retirement in order to build a target portfolio for you.
After blooom reviews your portfolio composition, it recommends investments from up to 14 asset classes.
Where blooom adds value to you is by crunching through thousands of options to select the optimal investment in each asset class to meet your needs.
Usually, low-cost index funds are favored but every once in a while blooom will select an actively-managed fund if it is a better match for your risk level and retirement goals.
Finally, blooom reviews your portfolio to ensure the portfolio built by its algorithms is indeed a match for you and fund changes are made.
Every 90 days, your portfolio will be re-analyzed to ensure portfolio weightings align with your capacity for risk and financial goals. And each time a change is made, blooom alerts you to the funds which are replaced.
Advertisement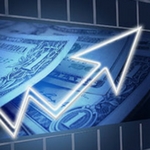 If you're worried "transitory" inflation and "mild" recession will be worse than expected...

Gold and commodities helped during volatile times. BUT one asset 99% of investors miss helps protect your portfolio and has outpaced the S&P by 131% over the past 26 years.

Art.

And while historically you've needed millions to invest, one platform lets you invest in famous paintings for as little as $20.

You can skip the waitlist and become a Masterworks member today with this private link.

See important Reg A disclosures: Masterworks.com/cd
blooom Inc Cost & Features
| | |
| --- | --- |
| Low Annual Fee | As low as $95 |
| Minimum Investment | $0 |
| Automatic Management | YES |
| Portfolios Rebalanced | Every 90 days |
| Workplace Retirement Plans | 401(k), 403(a), 403(b) |
| Thrift Savings Plan | YES |
| Client Fees Saved | > $600 million+ |
| blooom BBB Rating | A+ |
---
➤ Free Guide: 5 Ways To Automate Your Retirement
---
blooom Review: Is It Right For You?
blooom is designed for price-sensitive investors who want to hand off portfolio management to a financial advisor. 
Risk-Seeking Vs Risk-Averse Investors
When you join you will be invited to enter your birth date and specify when you plan to retire. With this information, blooom knows your age and the duration before you retire. It then constructs a portfolio to match your capacity for risk and financial aims.
blooom leans somewhat aggressive in its portfolio composition. Equities are weighted heavily until about 20 years out from retirement when bonds feature in the mix more prominently.
Because of the higher exposure to stocks, blooom is ideal for investors who are more risk-seeking than risk-averse.
Investors Seeking Professional Portfolio Management
Many research studies have shown that investors who receive professional financial advice outperform those who invest alone.
The reason so many investors fall short of the mark without advice is because, according to blooom, they make three major errors.
The first is to build a portfolio of bonds and stocks that have an incorrect mix compared to their risk tolerances and financial goals.
Next, investors frequently fail to diversify their 401k plans and instead invest heavily in a single company. Usually they are biased towards investing in the company that employs them.
And lastly, they don't want to face the challenge of managing their retirement accounts, so they stick their heads in the sand like an ostrich!
Price Sensitive Investors
For investors who see the value of expert financial advice and care about the cost of receiving it, blooom is hard to beat because it charges a low annual fee.
For a low annual fee, blooom will identify areas of improvement in your existing 401(k) portfolio, make changes, and provide ongoing management of your existing portfolio.
Investors Seeking Alternative To Financial Advisors
Unless you pay a financial advisor a much higher fee (most likely), blooom is a compelling alternative. Not only is it an excellent option for investors who don't want to pay a dedicated financial advisor, but it is also unique among robo-advisors.
Few robo-advisors dabble in 401(k)s because they can be a nuisance to manage. Each employer has its own set of limited securities in which employees can invest and it's a difficult challenge to automate portfolio management of defined contribution plans.
For this reason, even the robo-advisors who advise on 401(k) plans, like Personal Capital, won't manage them for you.
In fact, if you want your 401(k) plan managed automatically, blooom is really your only option.
blooom is best for:
Retirement-focused investors
Beginner investors
Fee-conscious investors
Hands-off investors
Investors who are more risk-seeking than risk-averse
blooom Fees Are Low
According to blooom, the average client could save over $60,000 in hidden fees over their working life based on a balance of $43,310 and an average annual contribution of $5,000.
blooom charges an annual fee that starts from as low as $95 for its Essentials package to as much as $25o for its Unlimited package.
The lifetime savings by choosing blooom amount to an astonishing $60,000 in fees based on an average balance of around $43,000.
To save you so much money, you might assume that blooom costs a fortune but in fact the flat annual fee is very affordable, especially for large accounts.
blooom fees
$95 – $250 Annual Management Fee
$0 Account Minimum
Compared to traditional financial advisors or other robo-advisors, this fee is very competitive. The $95 fee gets you a personalized portfolio but lacks the auto optimization.
The Standard package will include all the features of the Unlimited package but without the priority advisor access.
For $250 a client receives:
Personalized Portfolio
Auto Optimization
Transaction Activity Alerts
Advisor Access
Priority Advisor Access
That still compares well to a human advisor but it's higher than Betterment and others charge to manage IRA and taxable portfolios.
The gotcha is the only place to manage your 401(k) automatically is blooom so choosing another robo-advisor is not a viable choice.
In our view, the fee is fair given the unique service blooom offers and the fact that clients have access to live advisors by email, chat, and phone.
Advertisement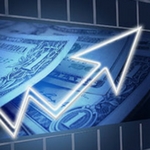 As you've no doubt seen on the news, our economy is facing uncertain times ahead. Inflation continues to skyrocket, the Fed has been failing us left and right, and the government is in shambles. As it stands, your money is not safe. But there is hope, the Inflation Survival Plan will tell you everything on how to not only survive, but actually thrive through this harsh economic change.

So don't wait until it's too late, act now and secure your future TODAY!
How Are blooom 401k Portfolios Invested?
blooom analyzes your existing 401k, removes portfolio holdings that don't align with your objectives or cost too much, and replaces funds with others that better align with your target allocation and financial aims. 
The following algorithm is applied to assess and optimize your portfolio:
blooom analyzes your existing 401k and remove funds that don't make sense.
To keep fees low, blooom generally selects index funds but, every once in a while, actively-managed funds are chosen.
After selecting funds that align with your target allocation, computer algorithms select investments to optimize for expense ratios and fund manager experience.
Finally, blooom verifies the results and compares the new portfolio with your recommended 401(k) allocation.
Every 90 days thereafter, your portfolio is re-analyzed to ensure selections and weightings are optimal. If needed, your portfolio will be automatically rebalanced.
As you come closer to retirement, blooom will automatically modify the weighting of stocks in your portfolio to create a more conservative portfolio.
blooom App & Tools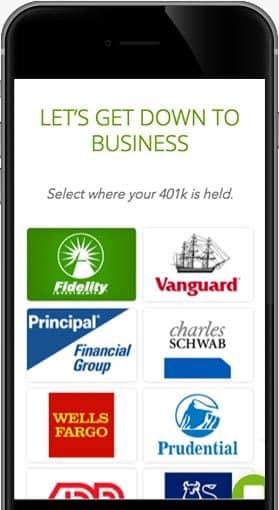 You can link an existing 401(k) account to blooom in order to measure fees, and evaluate its composition, and allocation.
blooom makes it simple to analyze an existing 401(k).
Simply link to your existing provider after setting up your blooom account in order to view how well your current 401(k) is performing.
Hands-off investors can leave it to blooom to manage their 401(k) while self-directed investors can act on the recommendations provided.
Where blooom earns a few extra brownie points is its risk tolerance assessment.
Risk tolerance measures are factored into the sign up process using an adjustable slider that allows you to change your allocation by up to 20% either way from the suggested allocation.
blooom Pros and Cons
blooom charges a low, flat annual fee. The onboarding process is easy and it's free to analyze your existing portfolio.  If blooom were to be docked a few points, it would be the high fee as a % of assets under management on smaller account sizes.
| | |
| --- | --- |
| blooom Pros | blooom Cons |
| ✅ Low Management Fees: blooom charges a flat annual fee starting as low as $95, which is a steal when compared to the costs charged by traditional financial advisors to manage defined contribution plans, and compares favorably to the fees charged by other robo-advisors. | ❌ Large Cash Holdings: blooom structures portfolios with heavy weightings of equities which doesn't account for the differing risk tolerance levels of clients and caters more towards risk-seeking than risk-averse investors. |
| ✅ Financial Advisors: Clients have access to financial advisors by email, phone and live chat during weekday business hours. | ❌ Small Account Sizes Penalized: While fees are low as a % of assets under management for large account sizes, they are not insignificant for small account sizes, though still generally competitive when compared to traditional financial advisors, who often charge north of 1%. |
| ✅ Automatic Rebalancing: When fund weightings drift too far from the recommended allocation, blooom rebalances the portfolio. Automatic rebalancing is done every 90 days. | |
| ✅ 401(k) Assessment: blooom makes it easy to link to an existing 401(k) in order to assess whether expense ratios can be optimized and portfolio compositions can be improved. | |
| ✅ No Account Minimums: blooom allows clients to sign up with no account balance minimum. | |
blooom Fees & Minimums
blooom imposes no account balance minimum, charges a low annual fee for account management and automatic rebalancing.
Category
Fees
Account Management Fees
$95 – $250
(annually)
Account Minimum
$0
Automatic Rebalancing
YES
(every 90 days)
Annual, Transfer, Closing Fees
$0
blooom Account Types
blooom supports employer-sponsored plans: 401(k), 403(b), 401(a), 457 and TSP.
| | |
| --- | --- |
| Type | Capability |
| 401(k) | YES |
| 403(b) | YES |
| 401(a) | YES |
| 457 | YES |
| TSP | YES |
blooom Review Summary
Unlike most robo-advisors, which focus on taxable and IRA accounts, blooom is unique because it manages 401(k) plans automatically for a low yearly flat fee.
By imposing no account minimum, blooom makes it easy to get started. And by charging nothing to analyze your 401(k), there is no reason not to give it a whirl.
If you are like the average blooom client, you will experience instant fee savings and, over the life of the account, potentially save as much as $60,000.
The bottom line is if you have a defined contribution plan, like a 401(k), 403(b), or 401(a), blooom offers compelling value at a fair and flat yearly rate.
Advertisement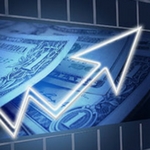 Biden's not holding back... He's warned you that he plans to raise: Income taxes, death taxes, capital gains taxes & corporate taxes. Some or all of which WILL affect you or your family in one way or another... But it's not too late... yet.

Thousands of Americans are getting their FREE IRS LOOPHOLE KIT to discover the secret to protecting your retirement savings from Biden, and inflation...

CLICK HERE to request a FREE Copy of the Guide To IRS Loopholes For Your IRA/401(k)