More than money, time is your best friend when investing for a better tomorrow.
The earlier you start investing, the more the magical power of compounding works in your favor.
But should you invest in the stock market or a bank savings account?
We compare a leading robo-advisor which invests clients' money in the stock market, Betterment vs online savings accounts to help you decide which is right for you.
What Is Your Investing Timeline?
Savings rates have been dismal for many years. Since 2009, it's been so bad in fact that for every $100 you deposited in an online savings account, you'd have been lucky to get back $1 by the end of the year.
Unlike investors in the 1980s who earned $15 or more for every $100 bill invested in a savings account, savers over the past decade earn peanuts in interest by comparison.
But just because savings rates have been poor doesn't mean an online savings account is a bad idea.
The most important factor to consider when comparing an online savings account vs Betterment or some other investment management option is timeline. Specifically, when will you need the money you have invested?
Even the best short term savings options these days don't pay much interest. On the flipside, they are usually very liquid, meaning you can withdraw your cash easily.
Long term savings options are often much less liquid, so if you expect you will need the money to pay for an upcoming large purchase or an Alaskan whale-watching cruise, it's best to stick with short term investments.
Best Places To Invest
Your Savings Short-Term
Short term savings options fall into a few main buckets:
| | |
| --- | --- |
| Savings Vehicles | Possible Investments Returns |
| Online Savings Account | 1% |
| Certificate of Deposit | 1% → 2% |
| Short-term Bonds | 1% → 2% |
An online savings account or money-market fund isn't just a good option when you need cash in a hurry, it's also a good match if you are risk-averse and want to avoid the slings and arrows of stock market volatility.
Even if your investing time horizon is long and you have no qualms about riding the ups and downs of the stock market, an online savings account can be used as an emergency fund.
But what about an online savings account vs Betterment?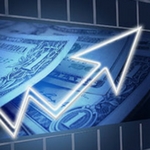 The next 10 minutes could change your life. We've recorded a special sit-down interview with a reclusive millionaire who details how he's closed out winning trade after winning trade throughout the volatility of 2022. In fact, he hasn't closed a single losing trade since 2016. Sounds impossible? It's not - and he'll prove it to you.

Click to see this exclusive sit-down interview
Where To Put Savings?
Money you need now or in the near future should not be invested in the stock market but once your investing time horizon stretches to 5 → 10 years or more, investing savings is a smart strategy.
The secret to growing wealth is hidden in the magical power of compounding. And perhaps the best way to understand it is to visualize the wealth of the world's most success investor, Warren Buffett.
By age 30, he was worth $1,000,000. Almost a decade later his wealth had grown to $34 million. That's a pretty impressive gain!
But more recently his net worth increased by $22 billion over an 11 year period from age 72 to 83. That's $22 Billion with a B!
Source: Business Insider
By investing in the stock market and letting his investments grow over the long term, the power of compounding has amassed a fortune.
The takeaway is clear: a smart long term savings plan should include stock market investing.
Not every year will be a good one in the stock market but if you brace yourself for rocky periods and trust in the long-term tendency of stock markets to rise, you might be surprised at just how much money you can accumulate.
But where should you put savings and what are the best long-term investment options?
---
➤ Free Guide: 5 Ways To Automate Your Retirement
---
Where To Invest Money Long Term?
When you read Warren Buffett books, you're left in no doubt that the stock market is the best way to invest money long term.
But should you pick stocks like Netflix or Amazon or invest in Vanguard funds?
The lesson that comes through loud and clear from the Oracle of Omaha is that beating the stock market is notoriously difficult for most non-professional investors and even most professional investors!
Rather than picking stocks that are grabbing headlines today, a broad stock market index featuring a diversified portfolio of exchange-traded funds is a smarter choice over the long term.
Most investors fail to beat the major stock market indexes over long time horizons so it makes sense to stick with the proven strategy of buy-and-hold.
One of the best ways to do so is to choose a robo-advisor and the clear leader among digital financial advisors is Betterment.
What Is Betterment?
Betterment is a robo-advisor that manages your money automatically. It features two tiers of service, Digital and Premium.
Betterment Digital is aimed at hands-off investors who want a pure robo-advisor to manage their money while Betterment Premium also includes unlimited access to human advice.
Regardless of which service tier you choose, Betterment computer algorithms spread your money across up to 12 asset classes using low cost ETFs.
By keeping your portfolio diversified, Betterment returns more closely match average stock market returns. That means you don't fall into the trap of stock pickers who cherry-pick hot stocks in the hopes of big windfalls only to underperform long-term on average.
Advertisement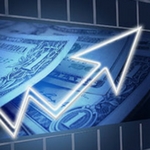 If you're worried "transitory" inflation and "mild" recession will be worse than expected...

Gold and commodities helped during volatile times. BUT one asset 99% of investors miss helps protect your portfolio and has outpaced the S&P by 131% over the past 26 years.

Art.

And while historically you've needed millions to invest, one platform lets you invest in famous paintings for as little as $20.

You can skip the waitlist and become a Masterworks member today with this private link.

See important Reg A disclosures: Masterworks.com/cd
Fee Comparison
Online savings accounts don't pay much in the way of interest but they don't cost much either.
On the other hand, Betterment does charge management fees:
| | |
| --- | --- |
| Betterment Service | Annual Management Fees |
| Digital | 0.25% |
| Premium | 0.40% |
The management fees you pay are much lower than the fees paid to traditional financial advisors, and arguably they go a lot further too.
Every Betterment portfolio enjoys free automatic rebalancing and tax-loss harvesting to make sure your portfolios stay diversified and the tax impact of gains is lessened.
Another way tax implications are lessened is through tax coordinated portfolios which are designed to place tax inefficient assets in tax-advantaged accounts and tax-efficient assets in taxable accounts.
Betterment tax strategies, according to the company, can boost average returns by as much as 2.66% annually – more than many online savings accounts pay in annual interest!
Betterment Management Fees
| | | | | | |
| --- | --- | --- | --- | --- | --- |
| Service | $2,000 | $5,000 | $100,000 | $1,000,000 | Get Started |
| Betterment Digital | $5 | $12.5 | $250 | $2,500 | |
| Betterment Premium | N/A | N/A | $400 | $4,000 | |
Like other top robo-advisors, Betterment passes on the cost of expense ratios to clients but does an excellent job keeping those fees in check.
The average expense ratio at Betterment is just 0.13%.
Investment Minimums
Betterment Account Minimum
| | |
| --- | --- |
| Service Type | Account Minimum |
| Betterment Digital | $0 |
| Betterment Premium | $100,000 |
No investment minimum is required to open a Betterment Digital account but investors will need $100,000 to gain access to Betterment Premium.
Online Savings Account Account Minimum
Online savings accounts usually have no minimums.
Betterment vs Online Savings Account
Overall Winner
| | |
| --- | --- |
| Online Savings Account Wins | Betterment Wins |
| ✅ Emergency Fund: It's wise to keep some money in an online savings account to pay the bills when rainy days come. | ✅ Performance Returns: If history is a reliable indicator, the performance returns of the stock market will far outpace savings rates over any long term period. |
| ✅ Liquidity: If you need money soon to pay for a large purchase, an online savings account is best so your money is not tied up when you need it most. | ✅ Beat Inflation: The purchasing power of cash held in savings accounts can dwindle over time whereas stock market investments keep pace and usually beat inflation rates. |
| ✅ Stable Returns: Online savings accounts don't pay much but the returns are predictable over time. | ✅ Tax Strategy: Betterment offers tax strategies on all accounts to keep more in your pocket versus Uncle Sam's. |
| ✅ Short-term Timeline: If your time horizon to needing money is short, a savings account is best. | ✅ Human Advice: Betterment features in-app messaging access to financial consultants to help guide your investing decisions. |
Online Savings Account vs Betterment Summary
Not sure whether to put your money in an online savings account or invest it with Betterment?
Savings accounts will provide predictable and stable returns which are ideal when you think you'll need money soon. However, interest rates are so low that the purchasing power of your cash may diminish after factoring in inflation.
Betterment offers the potential for much greater returns on your money long term, access to financial consultants, and an advanced tax strategy to minimize Uncle Sam's share of your profits. But remember the downside risk is higher too.
Provided your time horizon is long and you've already got cash savings to provide for a rainy day, Betterment is among the very best long term investment options.
Advertisement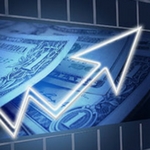 The next 10 minutes could change your life. We've recorded a special sit-down interview with a reclusive millionaire who details how he's closed out winning trade after winning trade throughout the volatility of 2022. In fact, he hasn't closed a single losing trade since 2016. Sounds impossible? It's not - and he'll prove it to you.

Click to see this exclusive sit-down interview