Financing your college education requires you to explore grants, scholarships, and loans, which are generally funded by the federal government.
Once you leave school and are required to make payments, private loans offer significant benefits.
If you're not sure which lender to choose, compare CommonBond and Earnest, which both offer top notch customer support, competitive interest rates, and refreshingly few fees.
CommonBond Spotlight
COMMONBOND SPOTLIGHT

InvestorMint Rating

5 out of 5 stars

Best Feature: Low rates
Products: Student loan refinancing + private student loans

via Commonbond secure site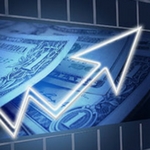 Thanks to forgotten 50-year-old legislation, often ignored by investment advisors, gold bugs, and silver hounds... You can now collect $10,000 or more in free silver.

Millions of Americans know NOTHING about this... Because it exploits a "glitch" in the IRS tax code that helps protect your retirement... While paying ZERO TAXES & PENALTIES to do it. That's why you need to see this NOW.

Click Here to get all of the details in this FREE Kit
CommonBond offers loans to undergraduate and graduate students, as well as refinancing on your current loans.
Whether you're a graduating student or a parent with a PLUS loan, CommonBond has a an option for you.
The company has cultivated a strong sense of community so expect to be welcomed to the CommonBond Family like a long lost relative!
Types of CommonBond Loans
CommonBond is a unique lender in the industry because it has three types of loans:
Fixed rates give borrowers peace of mind knowing that a precise monthly payment is made each month versus a variable interest rate loan which may result in higher loan payments when the Federal Reserve hikes interest rates.
Where CommonBond stands out from the pack is its hybrid loan. For half of the loan's life the rate is fixed and for the remaining time period the loan is variable.
Advertisement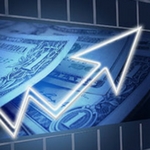 The SV Bank collapse marked the second-largest U.S. bank to close since the Great Recession…'God have mercy on us all': Robert Kiyosaki warned.

Kiyosaki is turning to gold and silver — a popular hedge against inflation. Gold can't be printed out of thin air like fiat money and it's value is largely unaffected by economic events.

'I'm buying gold because I don't trust the Fed," he said.

source: yahoo!news

Ready to dump your paper assets? Get Your Free Gold & Silver Guide Now
Earnest Spotlight
EARNEST SPOTLIGHT

InvestorMint Rating

4.5 out of 5 stars

Best Feature: Low rates
Loan Terms: 5 → 20 years
Loan Amounts: $5,000 → $500,000

via Earnest secure site
Advertisement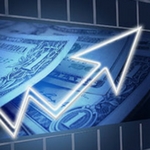 The next 10 minutes could change your life. We've recorded a special sit-down interview with a reclusive millionaire who details how he's closed out winning trade after winning trade throughout the volatility of 2022. In fact, he hasn't closed a single losing trade since 2016. Sounds impossible? It's not - and he'll prove it to you.

Click to see this exclusive sit-down interview
Earnest focuses on refinancing current loans; it doesn't lend directly to students.
Flexible repayment terms are the lender's most attractive selling point.
Earnest carefully evaluates the potential of borrowers to earn income during their careers. Perhaps because of this personalized approach, the company claims few borrowers default on their loans.
---
➤ Free Guide: 5 Ways To Automate Your Retirement
---
Types of Earnest Loans
Consumers can turn to Earnest for fixed- and variable-rate products.
The company doesn't lend directly – refinancing is the name of the game.
Be aware that Earnest isn't available in all 50 states; borrowers must reside in specific locations to qualify for certain lending products.
Loan Rates Comparison:
Earnest Vs CommonBond
Loan rates at Earnest and CommonBond tend to be competitive. With so many online options, they vie for your attention by offering attractive products.
Here's a look at each lender's rates:
CommonBond Rates
| | | |
| --- | --- | --- |
| | Undergraduate & Graduate Loans | Refinancing |
| Fixed Rates (start at) | 5.3% | 3.2% |
| Variable Rates (start at) | 3.93% | 2.69% |
| Hybrid Rates (start at) | – | 4.35% |
Earnest Rates
| | |
| --- | --- |
| | Refinancing |
| Fixed Rates (start at) | 3.89% |
| Variable Rates (start at) | 2.47% |
Hybrid Rate Loan: What to Watch For
Only CommonBond offers hybrid loans. The way it works is you lock in a fixed rate for the first half of the loan and pay a variable rate for the second half of the loan term.
Carefully evaluate this choice before signing up because if interest rates rise during the first period of your loan term, you may pay higher rates during the first half of the loan than you would have had you selected a variable rate loan upfront.
Equally, you may end up paying a high amount monthly during the second half than had you chosen a fixed rate loan if interest rates rise significantly from the time you take out the loan to the time of the interest rate reset.
Advertisement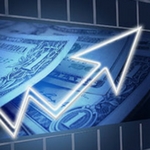 How a 300-square-mile stretch of America's Heartland could power a multi-billion-dollar tech boom… and create a new generation of American millionaires

Learn more here.
Fee Comparison:
CommonBond Vs Earnest
Many borrowers focus on interest rates when they compare loans. And while rates are an important factor, they are not sufficient to get a view of your all-in loan costs.
Loan providers usually charge fees too, including:
Origination Fees
Neither Earnest nor CommonBond charge origination fees for refinancing but CommonBond will charge an origination fee of 2% on new loans.
Prepayment Penalty Fees
Neither Earnest nor CommonBond charge prepayment penalty fees.
They both provide calculators to help borrowers figure out total interest payments made by paying off loans at different time frames.
Because higher education is often expensive, paying back these loans in a timely manner can be difficult for some borrowers. As a sign of good faith, both lenders claim to work with borrowers to support repayments of loans over time.
For example, CommonBond has one of the most generous grace periods of any lender. The student loan grace period according to CommonBond is "designed to give recent graduates sufficient time to settle into a full-time job, establish themselves financially, and select the right repayment plan for their student loans."
Late Fees
Earnest wins this category because it doesn't charge any late fees.
The "no late fees" perk is very generous; most lenders charge some form of missed or late payment fee.
You should still remain current with the loan because late payments can still hurt your credit score.
CommonBond has a 10-day grace period for monthly payments. Those who miss a payment will be charged a late fee of 5% of the due amount or $10.
Benefits Comparison:
Earnest Vs CommonBond
Both companies have an autopay discount that knocks off a portion of the APR.
Earnest gives a 0.25% autopay discount while CommonBond offers a 0.125% reduction.
Here are some other perks:
Social Promise at CommonBond
You're not just financing your future with CommonBond. A portion is donated to children in need in Ghana.
CommonBond works alongside Pencils of Promise, a non-profit organization that builds and funds schools.
With your regular CommonBond payments, you're doing something good for the world while paying down debt.
Earnest's In-House Servicing
The perks at Earnest focus more on borrowers.
When you contact the lender, you're greeted by an in-house employee. You'll probably feel like you're being served by a small company who appreciates your business.
You won't end up on a wild goose chase of voicemail prompts or long wait-times to speak with someone. Instead, you'll probably feel like your part of a community that supports you.
Repayment Terms Comparison
CommonBond features standard repayment terms of 5, 10, or 15 years. You'll benefit from immediate repayment, fixed payments while in school, and interest-only options.
The hybrid loan is only offered on a 10-year term; the first 5 years paying a fixed interest rate and the latter 5 years paying a variable interest rate.
At Earnest, the term lengths are customized to the borrower.
Simply pick the monthly payment that works for your budget. The lender calculates an interest rate and term to match that need.
Skipping payments and forbearance options are also available.
Loan Requirement Comparison:
CommonBond Vs Earnest
To help you decide whether CommonBond or Earnest is a better choice for you, consider whether you meet their respective requirements:
CommonBond Loan Eligibility Criteria
To refinance with CommonBond, you must have a bachelor's degree or higher.
The lender also compares your liabilities versus income as a way to gauge your ability to pay back the loan.
CommonBond also requires a co-signer with each loan. After several years of payments, however, you have the option of removing the co-signer from the loan.
A credit score of 670 or better is required for all CommonBond loans.
If you want a direct loan to fund your schooling, being enrolled at least half-time is required.
When considering your application, CommonBond will also examine your other financial obligations.
Earnest Loan Eligibility Criteria
A credit score of 650 is the minimum required by Earnest.
If you do not have a job, Earnest requires proof that a job is in the works.
Borrowers should also be aware that read-only access to your bank information is requested. Earnest examines your transaction history to gauge whether you are responsible with your spending.
It doesn't allow for co-signers, which means that your own financial merit is the only pathway to a new loan.
Note that Earnest cannot refinance Sallie Mae loans.
How to Apply for a
CommonBond Loan
Applications are easily made online.
Simply select the financial product to start your journey.
If you have any questions, email or call the toll-free number.
The online "chat" feature is helpful as well.
CommonBond then checks your credit rating and, if you qualify, will offer you financing designed to fit within your budget.
How to Apply for an
Earnest Loan
Visit the Earnest website and start the online application.
The application is standard for the industry. Choose your desired product, and Earnest will verify that you're approved.
After a soft credit check, you'll receive a quote if you meet the eligibility criteria.
CommonBond Vs Earnest Summary
For borrowers who need funding to pay for student loans or graduate loans, CommonBond is your best option. Earnest only provides refinancing to those who already have loans but Sallie Mae loans are not supported.
You will need to double check to make sure that you can qualify for a loan from each company as some states are restricted.
Both lenders do a fantastic job cultivating a community feel and making you feel like a valued customer so the decision largely boils down to the all-in cost after factoring in interest rates and fees.
For each borrower, this total cost may vary slightly so be sure to check the rates from both lenders before making a final decision.
Advertisement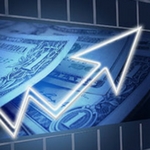 Rising interest rates...Skyrocketing inflation...Exploding debt...A looming recession...It's no wonder Americans are becoming more and more concerned about their savings and investments. That's why I wrote my newest report…This FREE REPORT shows YOU how you could protect your retirement savings before it's too late. Request your free report today and learn how you could protect everything you've worked for!

Request Your FREE Ben Stein Report Today!