If the idea of taking out a pencil and paper over the weekend to gather receipts, track your spending habits, compare them to your income and figure out how much you can save monthly sounds daunting, then Dobot is worth checking out.
Dobot is a financial app designed to make saving easier. If you ever struggled to save, Dobot automates the process so you don't have to lift a finger.
You don't need to deposit anything to get started with Dobot because no account balance minimum is stipulated.
Simply download the app on your iPhone or Android phone, connect your bank account and you're all set.
You can try Dobot free for 30 days and thereafter, the app costs $1.99 monthly. It is slightly cheaper than Digit, which automates your savings too, though Digit pays a small interest on account balances.
Dobot  Spotlight
DOBOT SPOTLIGHT

InvestorMint Rating

3.5 out of 5 stars

Minimum Account Balance: $0
Monthly Fees: $1.99
Promo: Get $5 bonus when you join

via Dobot secure site
How Dobot Works
Getting started with Dobot is easy.
Step One: Download the mobile app to your iPhone or Android phone.
Step Two: Connect your bank account to Dobot.
To make sure you are who you say you are, Dobot requires address verification.
As soon as you're in, Dobot will share with you how to easily set financial goals and invite you to set your first goal, whether saving for a new vacation, buying a car, paying off tuition bills, or putting a little extra aside for a fun event, a wedding or even to buy a home.
There is no limit to how many goals you can create, so you can "bucket" each financial goal separately.
A nice goal-setting feature we found is the calendar item whereby you can target when you want to reach a specific goal.
As opposed to setting some vague target date way off in the future, the timeline specificity helps you to be much more intentional about how much you need to save and by when exactly.
After you've completed the easy setup steps, you're pretty much good to go, Dobot takes over from then on.
Once you've downloaded the app, Dobot gets to work analyzing your income and spending patterns.
The goal of the financial app is to figure out how much you can safely squirrel away. Once Dobot's algorithms have calculated an appropriate amount that won't impact your spending needs, it will automatically transfer it from your checking account to your Dobot account, and will repeat that process regularly.
Over 9,000 banks in the U.S. connect to Dobot so it's likely that wherever you have a checking account, Dobot can serve you. If for some reason your bank isn't listed, simply let Dobot know and the team will get to work so you are squared away.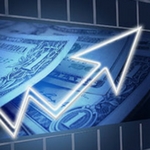 This list ranks the top optionable stocks daily based on trend, volume, price and our proprietary algorithm. FREE bonus: a strategy for generating income in 8 minutes per day.

View this list for FREE now!
Is Your Money & Information Safe At Dobot?
Dobot takes your privacy and security seriously. Bank-level security anonymizes your personal information and encrypts it before it is stored on Dobot servers.
No bank log-in information is ever stored so you don't have to worry about the third-party connection to your bank account creating a security risk.
Plus, any deposits you place at Dobot are FDIC insured up to $250,000.
---
➤ Free Guide: 5 Ways To Automate Your Retirement
---
How Dobot Keeps You On Track
If you want to get updates on how you are faring compared to your financial goals, you can simply text Dobot to request balance and activity updates.
Text Dobot at (512) 961-8828 any of the following queries to get updates:
Text Command
Description
Savings
View your Dobot savings balance
Activity
See your last 3 transactions
Save 10
$10 will be saved
(change the amount and it will be saved)
Tip
Get financial insights texted to you
Joke
Dobot will even send you jokes!
When you open the app, you can visit the Transfers tab to view all your transactions to and from your Dobot account.
Each week, you will also receive a text update of your savings activity.
You also get access to the Dobot community, so you can motivate others and they can motivate you to achieve your respective financial goals.
Dobot Pros and Cons
Dobot gets two thumbs up for making saving easy and automatic. It also wins brownie points for helping you to be specific about when you need to achieve your financial goals. Where the mobile financial app shines is also where it loses marks; it is both simple and lacks bells and whistles. If you want a simple automated savings solution, Dobot gets the job done.
| | |
| --- | --- |
| Dobot Pros | Dobot Cons |
| ✅ Automated Savings: Dobot saves you the hassle of figuring out how much you need to save and the headache of regularly transferring money from a checking account to a savings account. After you sign-up, Dobot automatically calculates your income and spending habits, and saves what you can afford. | ❌ No Interest Earned On Deposits: Unlike Digit, which pays a nominal annualized interest on savings, Dobot won't pay you interest for deposits – but it does have a lower monthly fee so it may be a coin toss on the net overall cost up to the first few thousands dollars on deposit – thereafter Digit may be a better deal because it keeps paying you interest the more you deposit. |
| ✅ Calendar Goal-Setting: Rather than setting some nebulous goal far out into the future, Dobot encourages you to be specific about when you want to achieve your financial goal, such as saving up for new vacation in next 6 months. | ❌ Withdrawal Timeline: Some other apps will transfer your money the next business day when you make a request whereas Dobot commits to sending you money within 2-3 business days. However, if you make a request before 3pm PT, Dobot will send you funds the next business day. |
| ✅ In-App & Out-Of-App Communication: You don't have to open Dobot to get updates. Simply send SMS text messages to Dobot and you will receive updates on savings activity and account balance information. | ❌ Uncertain Amounts: It's not entirely clear how much money Dobot saves so if you prefer the certainty of a fixed regular savings schedule, Dobot may not be for you. |
| ✅ No Minimum Account Balance: Once you set up Dobot, you will not be charged any minimum account balance penalty if you don't have a certain amount deposited. | |
| ✅ Referral Bonus: When you invite friends, you receive a $5 referral bonus once they make their first savings transfer. There is no limit to how many people you can invite. Bonuses are usually paid within 14 days. | |
Advertisement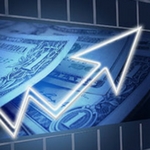 We could be facing one of the harshest economic challenges ever experienced thanks to an incompetent government and severe global unrest. If you aren't proactive, you could see yourself and your family become another financial casualty. But, the Inflation Survival Plan has you covered. Learn insider tips and tricks, IRS loopholes and more that will help your finances soar.

Take 15 Seconds to get the FREE Inflation Survival Plan and ensure your family's financial security.
Dobot Fees & Minimums
Dobot charges a monthly fee of $1.99. Its rival, Digit, charges a higher monthly amount but also pays you interest on balances.
| | |
| --- | --- |
| Category | Fees |
| Monthly Fees | $1.99 |
| Account Minimum | $0 |
| Withdrawal Fees | $0 |
What You Get At Dobot
Dobot is a free mobile app with no minimum balance requirements that allows free transfers to your Dobot account. Unlike Qapital, you don't receive a bank account or credit card – and prepaid cards are not supported at Dobot.
| | |
| --- | --- |
| Feature | Description |
| Free Mobile App | YES |
| Checking Account | NO |
| Automated Savings | YES |
| iOS & Android | YES |
| Free Transfers | YES |
| Interest On Savings | NO |
| Bank-level Security | YES |
Dobot Summary
Dobot is a mobile app designed to make saving easier by calculating your income and spending habits to automate saving for specific financial goals.
At just $1.99 per month, it's hard to argue much on cost, though it could amount to a hefty percentage on small account balances.
The calendar feature is a big win for consumers who can target financial goals without any wishy-washy timelines.
Plus, regular text messages, a community cheering squad, and easy-to-access updates help keep you on track.
If you struggle to save, Dobot simply requires you to sign up, connect to your bank account and voila, its algorithms do the hard work from then on.
Advertisement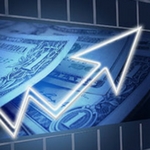 Here's something investment expert Nilus Mattive has never discussed publicly before...

He believes right now is the best time to consider putting some money into the cryptocurrency markets. Let him show you the seven big cryptos that could go to zero, as well as some of his favorite plays and strategies for 2023.

Watch this free video and see for yourself.