While there are many different lenders who work with small business owners, SmartBiz offers convenience and service most others cannot.
The company offers both Small Business Administration (SBA) loans and traditional loan products to help your company grow.
While it doesn't offer loans directly, it will match your application with banks that do make loans.
Furthermore, the SmartBiz Advisor will tell you ahead of time how likely it is that your application will be approved.
SmartBiz Spotlight
SMARTBIZ SPOTLIGHT

Investormint Rating

5 out of 5 stars

Loans Amounts: Up To $350,000
Funding Timeline: As fast as 7 days
Loan Period: 10 years

via SmartBiz secure site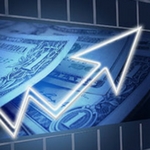 The early bird gets the worm and the options trader who waits until 9:30EST can win big! Hi, I'm Dave Aquino and if you're new to options trading, my e-book "How To Master the Retirement Trade" will show you exactly how to take advantage of this early morning, profitable, but often overlooked window of trading time.

Download your copy today and let's get started!
When Are SmartBiz Loans
A Good Option?
Any company that is looking to secure financing in order to grow or scale operations over the next several weeks, months or years would do well to consider SmartBiz.
Fast Funding Timeline
Loan proceeds can be used to hire employees, buy equipment or take other steps to improve business operations and cash balances.
Working with SmartBiz may also be a good option for borrowers who are looking to get funding quickly. It is possible for a loan to be funded within a week, but it can take longer depending on the details of a specific application.
Easy Application Process
A company may benefit from working with SmartBiz if it is looking for a streamlined and convenient application process.
When you spend less time filling out paperwork, you have more time to focus on your customers, develop new products, and keep your eye on business operations.
Advertisement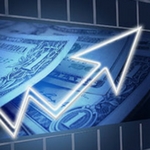 Biden's not holding back... He's warned you that he plans to raise: Income taxes, death taxes, capital gains taxes & corporate taxes. Some or all of which WILL affect you or your family in one way or another... But it's not too late... yet.

Thousands of Americans are getting their FREE IRS LOOPHOLE KIT to discover the secret to protecting your retirement savings from Biden, and inflation...

CLICK HERE to request a FREE Copy of the Guide To IRS Loopholes For Your IRA/401(k)
Are SmartBiz Business Loans Right For You?
SmartBiz loans could be a good option for your company if it has been around for at least two years and makes a minimum of $120,000 per year in revenue.
It might be also possible to secure a loan if you operate a law firm, a diner or any other type of company.
Competitive Interest Rates
Borrowing money can be costly if you choose the wrong lender, but SmartBiz wins high marks for offering very competitive interest rates and charging reasonable borrowing fees.
Depending on the type of loan that you take out, only a single conditional prepayment penalty or none at all may apply.
Buying Real Estate
If you are looking to buy or invest in commercial real estate, SmartBiz can help you finance that investment.
To get such a loan, you will need a credit score of at least 675 and will be required to meet other criteria such as being in business for at least two years.
Refinance Corporate Debt
Business owners who are looking to refinance corporate debt may find SmartBiz loans to be effective too.
You may also be able to refinance loans that were previously secured by personal assets and convert them to loans secured by the company's assets or credit score instead.
---
➤ Free Guide: 5 Ways To Automate Your Retirement
---
SmartBiz Fees & Loan Terms
If you are looking for a small business loan, you can expect to pay an annual percentage rate (APR) of up to 9.83%.
The APR for a commercial business loan goes up to about 6.66%. The rate is determined by adding the current prime rate plus any additional interest charged by the SBA or the lending institution itself.
Loans that are not issued by the SBA charge interest rates between 7.99% and 24.99%.
| | |
| --- | --- |
| Type Of Loan | Interest Rate |
| Small Business Loan | Up to 9.83% |
| Commercial Business Loan | Up to 6.66% |
| SBA Loan | 7.99% → 24.99% |
SmartBiz Fees
Fees are charged based on the loan amount and the type of loan that you are taking out.
For instance, there is a fee of 2% of the loan proceeds for an SBA 7(a) working capital or debt refinance loan of $150,000 or less.
However, for loans between $150,000 and $1 million, the fee increases to 3.5% of the loan balance.
Commercial real estate loans under the SBA 7(a) program are subject to a 3% or 3.5% fee depending on the loan amount. The fee is reduced by up to 50% in eligible areas regardless of how the money is to be used.
On top of fees charged by the SBA, SmartBiz may charge referral and packaging fees of 0.5% to 2% depending on the loan type.
Bank fees may also apply, as well as closing costs as part of finalizing a business loan through SmartBiz.
Other miscellaneous fees may apply, and they will be disclosed to you prior to agreeing to borrow and repay any funds from a lender.
SmartBiz Loan Requirements
The criteria imposed for loan approval depends on the amount of money that you want to borrow as well as the following factors:
Timeline In Business
To borrow between $30,000 and $350,000, your company needs to have been in business for more than two years at the time the application was submitted.
Credit Score Requirements
You must also have a personal credit score of at least 650 or higher.
Free From Bankruptcy
Other requirements include being current on government-backed loans and being free from recent bankruptcies, foreclosures or other charge-offs.
Citizenship Requirements
To qualify for a loan of this amount, the business must be owned by at least one person who is 21 or older and who is a United States citizen.
Commercial Real Estate
For commercial real estate loans of up to $5 million, the money can be used to both purchase and develop a commercial space. However, the space must be at least 51% owner-occupied.
To be approved for a commercial real estate loan of any amount, you must show that you have enough money to operate the space and pay any personal debts at the same time.
Down Payment Criteria
A down payment of 10% to 15% may also be required.
Those who borrow less than $500,000 can use the money to refinance any debt that is not secured by real estate.
Loan Restrictions
Loans cannot be used for gambling or political purposes or for buying a pawn shop.
They also cannot be used to promote a religious practice, fund mortgages or purchase mineral rights. The SBA may be able to further explain the limitations of using an SBA 7(a) loan during the application process.
Advertisement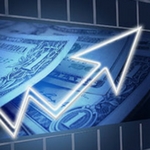 We have the world's leading artificial intelligence forecasting trends in the market. A strategy so precise it achieves a proven accuracy rate up to 87.4%. Check out the next 3 stocks this A.I. has on its radar for you in this free, live training.

Claim your seat now by clicking here.
Pros and Cons of
SmartBiz Business Loans
| | |
| --- | --- |
| SmartBiz Pros | SmartBiz Cons |
| ✅ Fast Access To Cash: When applying for a traditional bank loan, it can take weeks or months to get a loan decision. In some cases, it could take days just to learn that the bank has received and reviewed your application. | ❌ New Businesses May Not Qualify: You generally have to be in business for two years or more to qualify for a loan. A business formed last month likely wouldn't qualify for funding regardless of how much money it is making. |
| ✅ Use Loan For Variety of Applications: Regardless if you need it for working capital or for acquiring commercial real estate, it provides the flexibility that your business needs to thrive. | ❌ SBA Approval May Be Needed: While a SmartBiz partner loan may believe that your company is worth lending to, the SBA may not agree. If you can't secure approval from the SBA, it may be necessary to use other sources of funding. |
| ✅ Large Loan Amounts: Whether you choose an SBA loan or other forms of financing, up to $5 million is available to help grow your company. | |
| ✅ Competitive Interest Rates: Low rates are offered for small business loans and commercial loans. | |
SmartBiz Business Loan Alternatives
While SmartBiz may be the proper lending partner to meet your small business financing needs, other companies also offer loans, including:
Kabbage Business Loans
Kabbage allows your company to borrow up to $250,000 that is repaid in 6 or 12 months.
To qualify, you need to be in business for at least a year and have revenue of $50,000 over the course of a year or $4,200 per month over the past three months.
Applying for a loan through Kabbage takes about 10 minutes and can be done through via mobile app.
OnDeck Business Loans
OnDeck provides business capital to companies that have been in existence for at least a year.
Companies must generate at least $100,000 per year, and those applying for funds need to have a credit score of at least 500.
OnDeck partners with SCORE, which helps new business owners learn more about obtaining business capital and other business principles.
Funding Circle Business Loans
Funding Circle offers loans with interest rates as low as 4.99%.
Most loans are funded within 5 days, and funds are repaid in monthly installments over a period of 6 to 60 months.
Applications can be completed and submitted online in about 10 minutes.
SmartBiz Business Loans
Review Summary
If you are looking for money to help your company grow, SmartBiz may be the right partner for you.
Among the many benefits is that you can find out ahead of time whether your loan is likely to be accepted.
Plus, both SBA and non-SBA loans are accessible. This affords companies the opportunity to get financing to refinance debt or hire employees in whatever way is best for them.
Flexible loan repayment terms of up to 25 years result in manageable monthly payments for companies of all sizes.
Depending on the loan type, there may be no prepayment penalty, which means that loans may be repaid sooner to minimize the total interest paid.
If there is any drawback to SmartBiz, it is that companies that haven't been in operation for more than two years typically don't qualify for loans.
Weigh the pros and cons for yourself, and decide if SmartBiz is right for you.
Advertisement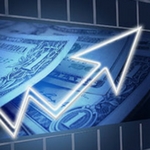 The #1 income play for 2023 is NOT a stock, bond or private company... Rather, it's a little-known alternative investment that could hand you big monthly income from oil and gas.

Find Out What It Is Right Here