Figure.com provides home equity lines of credit in 37 states and the District of Columbia. This lender does its business entirely online, offering a digital application and utilizing technology such as artificial intelligence and blockchain technology to help it make lending decisions.
This company currently offers two products:
Home Equity Lines of Credit: Figure offers HELOCs of between $15,000 and $150,000.
Lease Back Program: This program is similar to a reverse mortgage, but allows homeowners of any age to borrow against the value of their home and get cash quickly.
Figure makes loan decisions quickly and gets cash into the hands of homeowners as soon as possible, making this an option for homeowners who need cash on hand in an emergency.
Figure Home Equity Loans Spotlight
FIGURE HOME EQUITY LOANS SPOTLIGHT

Investormint Rating

4.5 out of 5 stars

Loan Amounts: $15,000 – $150,000
Annual Fee: $0
APR: 4.99%+

via Figure.com secure site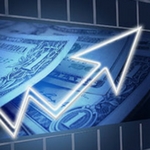 This list ranks the top optionable stocks daily based on trend, volume, price and our proprietary algorithm. FREE bonus: a strategy for generating income in 8 minutes per day.

View this list for FREE now!
Figure Home Equity Loan Features
You can borrow between $15,000 and $150,000 with a Figure HELOC. The exact amount you can borrow depends on your credit score and financial situation.
Borrowers need a minimum credit score of 600 to be approved for a Figure HELOC. You can borrow up to a combined loan-to-value ratio of 95%.
As for repayment, there are several options to choose from. You can take out a loan with repayment terms of 5, 10, 15, or 30 years.
Fees tend to be low (0 to 3% of your original draw) and interest rates may be as low as 4.99% APR Your interest rate is calculated based on your credit score, your CLTV, and the length of your repayment. Maximum interest rates with a Figure HELOC are 13.99% APR.
In many cases, you can get approval for your loan the same day you apply for it, and your loan may be tax-deductible.
Advertisement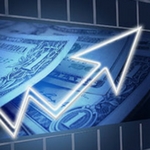 How a 300-square-mile stretch of America's Heartland could power a multi-billion-dollar tech boom… and create a new generation of American millionaires

Learn more here.
Figure.com Features
| | |
| --- | --- |
| Loan Amounts | $15,000 – $150,000 |
| Max Loan To Value | 95% |
| Repayment Terms | 5, 10, 15, 30 yrs |
| Annual Fees | 0% – 3% of draw |
| APR Rates | 4.99%+ |
| Min. Credit Score | 600 |
| Geographic Diversity | 37 States + D.C. |
| Timeline To Receive Funds | 5 Days |
---
➤ Free Guide: 5 Ways To Automate Your Retirement
---
Figure Mortgage Products
The HELOC product allows you to get a fixed-rate loan based on your home equity. Your appraisal is done online using an automatic valuation. This does not cost you anything.
Once you get your approval, you get your draw within 5 days. During the life of the loan, you can make additional draws of up to 20% of the original draw amount plus your origination fee.
You will be able to make additional draws for up to 5 years after the original loan.
How The Lease Back Program Works
A lesser-known product is the Lease Back program. This product allows you to get cash immediately. The lender purchases your home and gives you up to 92% of the value of your home in cash. You don't pay this loan back until the end of your lease term and can renew your lease as many times as you'd like.
Unlike traditional reverse mortgages, the Lease Back program is available to any homeowner, not just those over the age of 62. Cash is generally available soon after approval for this product.
Advertisement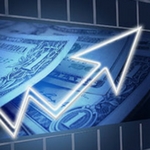 Discover the top 3 hidden AI stocks that could hand you profits of 874% of more!

ChatGPT is the fastest growing app EVER – hitting 100 million users!

Jeff Bezos… Bill Gates… and Elon Musk are betting billions on this "game changing" technology. And you can get in on the ground floor.

Click here to download it for free – with no strings attached.
Pros and Cons of Figure HELOCs
| | |
| --- | --- |
| Figure.com Pros | Figure.com Cons |
| ✅ Rapid Approval Process: Approval often occurs the same day you request a loan — sometimes in a matter of minutes! In addition, you'll get your draw within five days of your loan approval. So in less than a week, you could have the money you need. | ❌ Service Is Entirely Automated: The same technology that allows for quick loan approval and automated appraisals can become a source of frustration if you have a problem, as there is no face-to-face contact available. |
| ✅ Low Fees: Many HELOCs charge a ton of fees, but not Figure.com. There is an origination fee of 0 to 3% of your initial draw, but that is the only fee you are charged. There are no appraisal fees, annual fees, late fees, or prepayment penalties. | ❌ Limited Property Types Eligible: Not all property types are eligible for Figure.com mortgage products. For example, co-ops, multi-family homes, and timeshares are not eligible. |
| ✅ Fixed Interest Rates: All interest rates are fixed, so you won't pay more over time. Plus, if your credit is sufficiently high, you may qualify for the low rate of 4.99% APR – well below the national average of 6.19%. | |
| ✅ Geographic Coverage: Figure.com is available in 37 states as well as the District of Colombia. | |
Is Figure.com Right for You?
If you have a credit score of 600 or higher and a debt-to-income ratio of less than 50%, this service may be for you.
Figure.com is ideally suited for borrowers who have decent to high credit and need cash immediately.
The higher your credit score, the more likely you are to qualify for lower interest rates and higher loan amounts.
If you are applying for a lease back mortgage, you need a credit score of 620 and a loan-to-value ratio of 30% or less.
How to Apply
To apply for a Figure.com HELOC, visit https://figure.com/home-equity-line. Click on "Find My Rate" and fill out the requested information to get started. Figure.com will give you a rate offer based on this information.
Once you accept the offer, you can fill out the application. Figure.com will then run a credit check.
You'll need to provide checking account information so that the service can verify your income and set up the loan disbursements. You will also need to provide a government issued ID such as a driver's license or passport during this process.
Once you finish the application, you will be connected by video to a notary (unless your county requires you to get documents notarized in person). You will then electronically sign the documents in front of the notary to complete the loan process.
Advertisement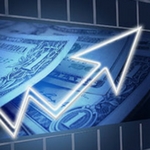 The early bird gets the worm and the options trader who waits until 9:30EST can win big! Hi, I'm Dave Aquino and if you're new to options trading, my e-book "How To Master the Retirement Trade" will show you exactly how to take advantage of this early morning, profitable, but often overlooked window of trading time.

Download your copy today and let's get started!