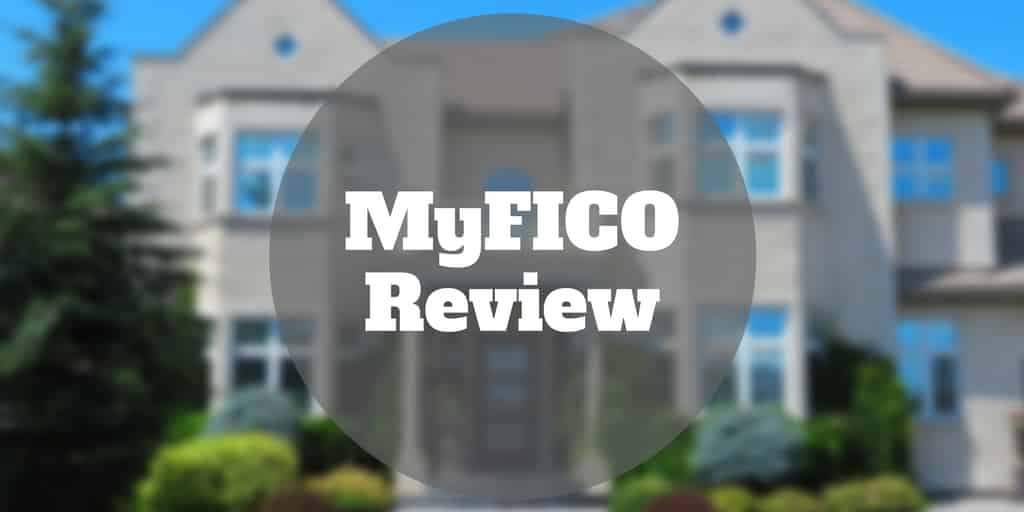 Over 90% of lenders use FICO® Scores when assessing your creditworthiness, so in order to avoid overpaying when borrowing, it is important that you know your personal FICO® Score.
The lower your FICO® Score the more likely it is that a lender will bucket you into a higher risk category, and charge you higher interest rates as a result.
Where MyFICO comes in handy is in helping you to proactively monitor your credit and identity.
The idea is to help you track, monitor, and improve your credit score over time so that when it comes time to apply for a mortgage, auto loan, or some other costly purchase, you pay lower rates.
MyFICO is also helpful in checking credit report accuracy and detecting identity threats to help you know whether your personal information has been compromised on the dark web or elsewhere.
There are lots of hidden features on MyFICO that can be helpful too in matching you with the right credit product for your own needs. For example, if you are looking for a personal, student, or business credit card that specializes in cash, airline, or travel rewards, you can find it easily on MyFICO.
MyFICO is jam-packed with useful tools, services, and features, and the monthly cost of $29.95 for 3 credit reports or $19.95 for one credit report is reasonable. But if you want a single one-time report, you'll have to cough up $59.85 for a report from all 3 bureaus or $19.95 for one.
MyFICO Spotlight
MyFICO SPOTLIGHT

InvestorMint Rating

4 out of 5 stars

Pricing: $29.95 (monthly) or $59.85 (one-time) for 3 reports
Free Comparisons Tools: Personal loans, auto loans, mortgages, and credit cards

via MyFICO secure site
Save Money Knowing Your FICO® Score
Your FICO® Score is the credit score most commonly used by lenders to evaluate your creditworthiness.
When you apply for an auto loan, student loan, credit card, or mortgage, lenders will use the score to assess your credit risk, meaning the likelihood that you will default or stop paying your loan.
In a nutshell, your FICO® Score is like a prediction tool that helps lenders to gauge how likely it is that you will follow through on your promise to pay them back in a timely manner.
Your FICO® Score can range from 300 → 850 and is calculated using data stored at the three major credit bureaus: Experian, TransUnion, and Equifax.
If you have a solid payment history, don't have tons of credit cards, pay your bills on time, and don't have any history of collections or court judgments against you, the likelihood is that you will have a higher FICO® Score than someone who falls short in any of these areas.
For each credit report at Experian, Equifax, and TransUnion, you will generally have a different FICO® Score because not all lenders report payments to all the U.S. credit bureaus.
Your FICO® Score can change regularly and often depending on whether you lower your debt levels, miss a payment, or open a new credit card.
Scores are calculated in real time when lenders request them so you won't receive a report that is out of date.
The nice thing about FICO® Scores is that you have control over them, so even if you have a low score currently, you can improve it over time by modifying your credit habits.
Lenders won't actually assign you an interest rate purely based on your FICO® Score but it does help them to make a decision on what to charge you.
Why Do FICO® Scores Matter?
FICO® Scores help to speed up the lending process because lenders have an instant snapshot of your creditworthiness.
You receive more credit choices from lenders, thereby keeping rates more competitive.
FICO® Scores accelerate lending application timelines.
Plus, all borrowers are subject to the same standards.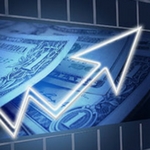 How a 300-square-mile stretch of America's Heartland could power a multi-billion-dollar tech boom… and create a new generation of American millionaires

Learn more here.
How Is Your FICO® Score Calculated?
The same way you would want to know that a friend would pay you back if you loaned money to them, lenders want to know that you will pay them back too.
If you loaned money to someone, you would probably feel more assured if you knew they had a history of paying off their debts.
But if they were already saddled with high debt, you might be a little less inclined to give lend them a whole lot because they might not be able to afford to pay you back.
You might also find it valuable to know if they asked a bunch of other people and had been previously turned down.
Similarly, lenders want answers to these questions too when you apply for a loan and FICO® Scores are the lens through which they can view your creditworthiness.
FICO® Scores are calculated using a quantifiable formula to speed up the lending process, and make sure it is fair.
Five key attributes are focused on to calculate your FICO® Score, and they are weighted differently based on importance as follows:
| | |
| --- | --- |
| Attribute | Weighting |
| Payment History | 35% |
| Total Debt | 30% |
| Length of Credit History | 15% |
| New Credit History | 10% |
| Types of Credit Used | 10% |
Note that your payment history and the amount of debt you have will affect your FICO® Score most; they count for as much as 65% towards your overall score.
For example, if you missed a payment once or many times, and if it was recent or a long time ago, and payment was made a few days late or months later, those factors are all used in calculating your payment history.
Similarly, if your former bill payment obligations were turned over to a collections agency or you have court judgments or tax liens outstanding, a history of foreclosures or bankruptcy, those factors will all count towards your FICO® Score calculation.
Generally, the larger the amount, the more recent the negative event, and the more often they occur, the more you will be penalized.
Lenders will want to know how much debt you are carrying too because if you are saddled with high debt loads compared to your income levels, you will be considered more likely to miss a payment.
New credit applications may be penalized but FICO® does account for rate shopping, plus insurance and employment checks won't count as black marks against you.
The bottom line is knowing your FICO® Score and managing it can help you to qualify for lower rates on any upcoming loans.
---
➤ Free Guide: 5 Ways To Automate Your Retirement
---
What Information Is On My Credit Report?
Lenders use your credit report to assess what interest rate to charge you but what information is on your credit report?
The first thing to keep in mind is that your credit report is always changing. When lenders post new information about you or new public records are posted, your credit report will change, but how?
Generally, a credit report from any of the 3 U.S. credit bureaus, TransUnion, Equifax, or Experian will have five components:
Credit Report Sections
Description
Personal Information

Name, address & social security number

Public Records

Bankruptcies
Judgments
Tax liens

Unpaid Bills

Payment demands
Late payments
No payments
Collections

Trade Lines
(reported monthly usually by creditors)

Credit cards
Car loans
Mortgages
Student loans
Retail accounts

Credit Report Inquiries

Promotional
Consumer disclosure
Credit applications (only these are considered by FICO®
What Can MyFICO Do For You?
MyFICO helps consumers to monitor their credit reports and credit scores.
You can either get access to credit reports and scores on a one-time basis or ongoing. Regardless of which you choose, you can access information from one or all three U.S. credit bureaus.
ONE-TIME CREDIT REPORTS & SCORES
Single Bureau Report
Three Bureau Report

Instant Credit Score access
Instant FICO® Score access
Identify top factors affecting your FICO® Score
Simulate financial decisions to see how they affect your FICO® Score

Get instant access to your Credit Score from 3 bureaus
Get instant access to your FICO® Score from 3 bureaus
Compare your FICO® Score from 3 bureaus side-by-side
Compare your credit score from 3 bureaus side-by-side
Discover top factors affecting your FICO® Score from all 3 bureaus
Simulate financial decisions that may affect your FICO® Score from each bureau

$19.95
$59.85
When you select the one-time report from one bureau, you have the choice to select among the three U.S. credit bureaus, Experian, Equifax, or TransUnion.
A nice feature of the three bureau report is that you get to compare your credit scores from all three bureaus side-by-side.
ONGOING CREDIT REPORTS & SCORES
Single Bureau Report
Three Bureau Report

Get Equifax credit report
Get Equifax FICO® Score
Receive updated Equifax credit report and FICO® Score each month
Monitor FICO® Score 8 from Equifax on historical tracking graph
Monitor your Equifax credit report for changes
Restore your identity with personal identity theft features

Get credit report from all 3 bureaus
Get FICO® Score from all 3 bureaus
Receive updated credit reports and FICO® Score each quarter
Monitor FICO® Score 8 from each bureau on historical tracking graph
Detect threats to personal information with identity theft monitoring
Restore your identity with personal identity theft features

$19.95
$29.95
An unexpected difference between the single report versus the three bureau reports ongoing plan is that you receive Equifax credit score and FICO® Score updates each month with the one-time report but only quarterly when you sign up for the three bureau report.
The one-time report is only limited to Equifax at this time, so if you want to find out how you rank at Experian or TransUnion, you have no choice but to choose the three bureau report.
Advertisement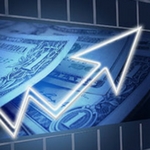 Thanks to forgotten 50-year-old legislation, often ignored by investment advisors, gold bugs, and silver hounds... You can now collect $10,000 or more in free silver.

Millions of Americans know NOTHING about this... Because it exploits a "glitch" in the IRS tax code that helps protect your retirement... While paying ZERO TAXES & PENALTIES to do it. That's why you need to see this NOW.

Click Here to get all of the details in this FREE Kit
Compare Lending Rates At MyFICO
Beyond credit scores and access to your FICO® Scores from the major U.S. credit bureaus, MyFICO has tools to help you find better rates for mortgages, auto insurance, credit cards, and personal loans.
CREDIT CARDS
The credit card tool lets you filter across a wide berth of factors to find the card that matches your needs.
Factors
Choices
Card Type

Personal
Student
Business

Rewards

Cash
Points
Hotel
Airline
Gas

Preferences

No annual fee
Low APR
Secured Cards
Balance Transfer
Prepaid Cards
Build Credit

FICO Scores

Excellent (750+)
Good (700-749)
Fair (650-699)
Poor (600-649)
Bad (599 and below)
No credit

Issuer

Discover
Visa
CapitalOne
AmericanExpress
USAA
Credit One Bank
Mastercard
MORTGAGES
If you are looking for a mortgage, MyFICO can help you compare mortgage rates and get a free quote.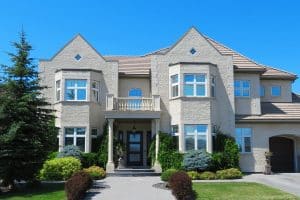 You can select online how much you are looking to borrow, what state you are purchasing property in, and the purpose of the loan, whether buying or refinancing.
After that, MyFICO will display lenders so you can compare the rate charged, your monthly payment, and the loan term length.
AUTO LOAN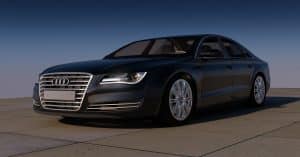 If you are on the hunt for the best auto insurance, you can get a free quote from MyFICO partners after entering your credit rating, age, and zip code.
MyFICO will then display quotes from different insurance providers with varying incentives if you switch or sign up for a new auto loan.
PERSONAL LOAN
You can also pre-qualify for a personal loan and get speedy access to cash by selecting your credit rating, state, monthly income, and loan amount.
You will see lots of popular lenders, including:
EvenFinancial
One Main Financial
Lending Club
Upstart
Avant
MyFICO Pros and Cons
MyFICO helps you to keep track of your credit score and FICO® Score at low cost on a one-time or ongoing basis, though if you want to get reports from all three U.S. credit bureaus just once then it will cost you a pretty penny!
| | |
| --- | --- |
| MyFICO Pros | MyFICO Cons |
| ✅ Manage Your Credit Rating: MyFICO makes it easy to monitor your credit rating and FICO® Score one-time or ongoing from up to three U.S. credit bureaus. | ❌ High Cost For One-Time Check: If you want to check your credit rating from three bureaus on a one-time basis, the cost is high: $59.85. |
| ✅ Low Cost Monthly Fee: If you want ongoing access and quarterly reports from all three credit bureaus, MyFICO charges a comparatively low monthly fee of $29.95, especially considering it costs $19.95 for just one report. | ❌ Quarterly Reports: It's a little strange that if you purchase an ongoing report from one bureau, you receive monthly statements but you only receive them quarterly when you sign up for reporting from three U.S. credit bureaus. |
| ✅ Compare Mortgage Costs: The mortgage comparison tool lets you easily compare interest rates and monthly payments from many lenders. | |
| ✅ Compare Auto Loans: No matter what state you live in, MyFICO will compare auto loan options to let you more easily spot competitive pricing. | |
| ✅ Compare Personal Loans: MyFICO partners with a wide range of personal lenders to give you quick insights into lenders who offer the best rates. | |
| ✅ Credit Card Comparison Tool: Whether you are looking for the best credit card for travel, airline, cash, points, or gas, MyFICO has a simple tool to help you easily find the best card to meet your needs. | |
| ✅ Identity Protection: A bonus feature of the premium ongoing plan is that you enjoy identity theft protection to both safeguard you from personal identity theft and recover your identity if necessary. | |
MyFICO Summary
MyFICO is the consumer division of FICO® and is designed to help you monitor and track your credit score and credit reports from up to three U.S. credit bureaus.
You have the option to choose a one-time report from one or all three credit bureaus, or an ongoing report delivered monthly from Equifax or quarterly from all three bureaus.
In addition to the regular credit reporting, you also enjoy identify theft protection and recovery when you sign up to the premium ongoing plan, which is the best deal of all products offered by MyFICO, costing $29.95.
Beyond keeping track of your credit rating, MyFICO also lets you easily compare mortgages, auto loans, personal loans, and credit cards to find the best deal for your own personal needs.
The bottom line is you plan to borrow money in the future at any stage, you will want your FICO® Score to be as high as possible in order to keep your rates as low as possible, and MyFICO does an excellent job providing you with the information and guidance you need to improve your rating over time.
Advertisement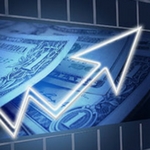 We could be facing one of the harshest economic challenges ever experienced thanks to an incompetent government and severe global unrest. If you aren't proactive, you could see yourself and your family become another financial casualty. But, the Inflation Survival Plan has you covered. Learn insider tips and tricks, IRS loopholes and more that will help your finances soar.

Take 15 Seconds to get the FREE Inflation Survival Plan and ensure your family's financial security.