Sabeer Bhatia is a serial entrepreneur who was born in India but has spent most of his life in the United States. He's known best as the co-founder of Hotmail, which he sold to Microsoft for $400 million.
Bhatia continues to explore new opportunities in the tech industry, and he seems primarily interested in disruptive technologies that give individuals more freedom to express themselves without oversight. Hotmail, for instance, was developed as a way of avoiding Apple's employee messaging system. He has also worked on products intended to disrupt faxing and SMS text messaging technologies.
For the last decade, Sabeer Bhatia has spent most of his time quietly working on projects. Although not secretive, he does not seek the limelight often. This leaves many people wondering how much money the engineer and entrepreneur has accumulated during his lifetime.
Sabeer Bhatia Hotmail Founder
Sabeer Bhatia and his Apple colleague Jack Smith created Hotmail in 1996. Hotmail no longer exists in its original form because Microsoft bought it, bundled it with its Windows Live Suite, and eventually phased it out to focus on Outlook. In 1996, though, Hotmail was an impressive innovation.
Before Hotmail, internet users had to rely on their internet service provider (ISP) for email hosting. If you used email during the 1980s and 1990s, you probably had a domain registered to your ISP or school. If you left the ISP, you also lost access to your email. It was a terrible situation for early adopters because it trapped them into contracts with ISPs that knew consumers had few other options.
Hotmail, however, gave people the option to send, receive, and store emails without relying on their ISPs. Bhatia and Smith thought of their creation as a way to give more freedom to email and internet users. They even released the Hotmail service on Independence Day of 1996 to celebrate.
Hotmail did more than sever the ties between email users and their ISPs. It also improved communication privacy. According to Silicon Valley lore, Sabeer Bhatia started working on the Hotmail project because Apple's corporate email system frustrated him. He found that he could not send private emails to anyone. Apple, the company's de facto ISP, had access to all communications.
Bhatia and Smith stumbled upon the idea of Hotmail while working on a database project called Javasoft. The more they worked on Javasoft, the more they realized they could apply similar concepts to web-based email. At first, they referred to Hotmail as HoTMaiL because they had used HTML to create the website.
Despite knowing that they had a revolutionary product, the duo did not believe they could sell Hotmail as a service. Instead, they provided it as a free service and earned revenue through advertisements.
Working with a $300,000 investment from Draper Fisher Ventures, they managed to launch their product on time. Hotmail attracted more than one million subscribers within six months. With that level of popularity, a much larger company would soon start paying attention.
How Sabeer Bhatia Sold Hotmail To Microsoft
It was immediately apparent that Sabeer Bhatia and Jack Smith had built an email service that would transform the way people communicate online.
Within a year, Microsoft took notice and started negotiating with Bhatia. He sold the company to Microsoft for $400 million. New companies were entering the Dot Com Bubble at this point in the internet business, but the economic situation had not reached adverse conditions. Spending $400 million on revolutionary technology did not seem out of the ordinary.
Microsoft quickly relaunched the email service as MSN Hotmail.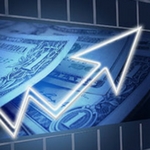 We have the world's leading artificial intelligence forecasting trends in the market. A strategy so precise it achieves a proven accuracy rate up to 87.4%. Check out the next 3 stocks this A.I. has on its radar for you in this free, live training.

Claim your seat now by clicking here.
How Much Did Sabeer Bhatia Make Selling Hotmail
Assuming that Bhatia and Smith split the money evenly, Bhatia made a little less than $200 million by selling Hotmail to Microsoft. Despite his sudden windfall, Bhatia took a job working at Microsoft for the next year. Eventually, though, his entrepreneurial spirit made him eager to start a new business.
When Microsoft ended Hotmail in 2011, Bhatia took the news well. From his perspective, Gmail had become the better product. His creation helped make services like Gmail possible, and he saw it as a natural progression toward an email service with richer services.
---
➤ Free Guide: 5 Ways To Automate Your Retirement
---
Sabeer Bhatia Post Hotmail Career
Sabeer Bhatia has founded several companies and websites since selling Hotmail to Microsoft.
Arzoo.com
When he left Microsoft, Bhatia formed an ecommerce firm called Arzoo.com.
He received help from another Indian-American, Mohammed Asif, who was a banker at JP Morgan. Currently, Arzoo operates in the leisure, travel, and tourism industries, and it specializes in helping people find airline tickets and rental cars. Most of its users live in India. It maintains a headquarters in Mumbai and has locations in five other Indian cities.
JaxtrSMS
In 2005, Bhatia founded JaxtrSMS, a company that Bhatia believed would transform text messaging in much the same way that Hotmail changed email.
Jaxtr lets anyone with the app send free messages to other people who have installed the app on their devices. It was free to download and install, with no "freemium" features, and it worked for domestic and international users. As of 2021, though, Jaxtr charges some users who send SMS text messages to countries other than the United States and India.
Jaxtr does charge a small fee for sending messages to other apps.
BlogEverywhere
In 2006, Bhatia launched a tool called BlogEverywhere. The toolbar would let anyone post comments to any web page, regardless of whether the site's owner had comments turned on.
The company did not last long. Currently, its URL is available for sale.
Sabse
Sabse is a company Bhatia founded that focuses on voice over internet protocol (VoIP) tools. It also has a fax-to-email feature.
Bhatia started the company in 2008, receiving an undisclosed amount of money from investor Ratan Tata in 2015.
Sabse has acquired Vysr, Mobivox, and Jaxtr Inc.
Sabeer Bhatia Investments
Sabeer Bhatia has invested in and helped found technology companies. He is best known for his involvement in companies like:
AMP Technologies
BlogEverwhere
ccZEN
Jaxtr
Live Documents
Sabsebolo.com
Advertisement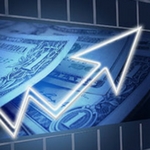 The next 10 minutes could change your life. We've recorded a special sit-down interview with a reclusive millionaire who details how he's closed out winning trade after winning trade throughout the volatility of 2022. In fact, he hasn't closed a single losing trade since 2016. Sounds impossible? It's not - and he'll prove it to you.

Click to see this exclusive sit-down interview
Sabeer Bhatia Personal Life
Sabeer Bhatia was born in Chandigarh, India, on December 30, 1968. He attended the Birla Institute of Technology & Science, Pilania (BITS Pilani) before moving to the United States, where he earned a B.S. from Caltech in 1990 and an M.S. from Stanford University. After earning his Master's Degree, he became a hardware engineer for Apple Computer. After leaving Apple, he worked at Firepower Systems Inc., a startup company that manufactured processors for personal computers.
Sabeer Bhatia got married to Tanya Sharma in 2008. The couple shares a daughter together. They filed for divorce in 2013, citing irreconcilable differences in a San Francisco court. They have not revealed the nature of their differences.
Bhatia currently spends most of his time in the San Francisco Bay Area, but he also travels to India often to connect with family, friends, and business partners.
Quotes From Sabeer Bhatia
If you find Sabeer Bhatia inspirational, you will want to read the following quotes from him.
"The entrepreneurial heroes of the Valley are accessible to many people."
"Don't be afraid to tread new ground, but do a sanity test."
It sounds like Bhatia believes anyone with a great idea and willingness to work hard has opportunities to succeed in Silicon Valley. They even have access to people willing to help them reach their goals.
Then again, he has been realistic about the challenges upstarts face when seeking funding from new investors.
"Any time we would talk to another VC, our investors would talk him out of it. 'This is not a good company.' So we were really stuck with our existing investors for the next round."
"That was brand new in 1995 when we had the idea. In July 1996, we launched the service and then just hit a fantastic curve. When I started it was hard. Every dollar that was spent had to be accounted for. We were willing to go the next five or six years to make that successful. We were very fortunate that within a span of two years we saw personal reward from that experience."
"I think the soul of an entrepreneur is to keep trying until you find the successful idea."
"Microsoft isn't going away anytime soon, but the role they will play in the future of software will not be the same as it has been in the past two decades."
"It solved a real-world problem: The killer idea was to make email available on the web."
What does Sabeer Bhatia think about his relationships? He certainly hasn't let his divorce prevent him from seeking love.
"I hope I will be able to find someone who is willing to live with my crazy lifestyle and crazy ideas."
Sabeer Bhatia Net Worth Summary
It's difficult to know Sabeer Bhatia's net worth, especially since he splits his time between the United States and India. Having assets in two countries makes it nearly impossible to accurately determine someone's net worth. Of course, that doesn't stop his fans from trying.
Most people who pay close attention to successful tech entrepreneurs believe that Sabeer Bhatia's net worth falls somewhere between $200 and $300 million. Against the odds, he has managed to grow the money that he got when he sold Hotmail.
Advertisement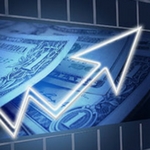 The early bird gets the worm and the options trader who waits until 9:30EST can win big! Hi, I'm Dave Aquino and if you're new to options trading, my e-book "How To Master the Retirement Trade" will show you exactly how to take advantage of this early morning, profitable, but often overlooked window of trading time.

Download your copy today and let's get started!