Since you've come to this page, you probably know a little about Kim Fields. Many people don't know her name, though. They only know her for the iconic characters she has played on television.
Fields has worked as an actor, director, and producer for most of her life. With so many titles to her name, it's easy to see how she has become a millionaire in an incredibly tough industry. A lot of people believe they can find success in television, but very few of them ever come close to making it; those who do often eek by with meager earnings from commercial appearances.
Kim Fields has not had that kind of career, and she continues to accumulate accomplishments as she enters into her 50s.
Who Is Kim Fields
Kim Fields, whose full name is Kim Victoria Freeman Morgan, is an actor and director who gained prominence in the 1980s as Dorothy "Tootie" Ramsey on the sitcom The Facts of Life. The Facts of Life aired from 1979 until 1988. She also made numerous cameo appearances on other popular television shows of the time.
During her adult life, she earned a college degree from Pepperdine University, had two children with her husband, Christopher Morgan, and worked as a director, producer, and musical performer.
Kim Fields Rise To Fame
Kim Fields got an early start as an actor, likely because her mother, Laverne "Chip" Fields, is also an actor. Chip Fields played an abusive mother during a four-episode story arc on the 1970s show Good Times. Kim also appeared on two episodes of Good Times in 1978 and 1979.
She made her first TV appearance in the 1977 movie Have I Got a Christmas for You. The following year, she earned a full-time spot as Angie Ellis on the show Baby… I'm Back! Unfortunately, the show only lasted one season. It did, however, help prepare Kim Fields for the role of Lydia Haley in Part VI of Roots: The Next Generation.
In 1979, Kim Fields took on the role of Tootie, which would turn her into a household name. The Tootie character appeared in more places than The Facts of Life. She also made multiple appearances on Diff'rent Strokes, which featured Gary Coleman as Arnold Jackson and Conrad Baird as Phillip Drummond.
The Facts of Life was an instant hit. The series focuses on a small group of young women living together at a boarding school. Actor Edna Garrett played Charlotte Rae, the housemother who guides the girls through life challenges as they grow into young women. Interestingly, the Charlotte Rae character played by Edna Garrett had also appeared on Diff'rent Strokes as the Drummonds family's housekeeper.
Other noteworthy characters on The Facts of Life include:
Blair Warner played by Lisa Whelchel
Natalie Green played by Mindy Cohn
Jo Polniaczek played by Nancy McKeon
Beverly Ann Stickle played by Cloris Leachman
Andy Moffett played by Mackenzie Astin
Kim Fields displayed an aptitude for delivering sharp, witty lines. As the girls matured, The Facts of Life tackled increasingly difficult topics, including sex and drug use. Diff'rent Strokes also established a reputation for addressing meaningful topics in sensitive ways, adding real-world weight to the comedies.
NBC wanted to make a tenth season of The Facts of Life, but two of the actors decided to pursue other opportunities. Without two of the major cast members, the show ended after nine seasons and more than 200 episodes.
NBC also aired two The Facts of Life made-for-TV movies. The 1983 movie takes place in Paris. The 1987 movie shows the girls visiting Australia.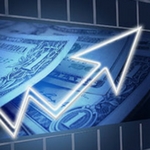 The early bird gets the worm and the options trader who waits until 9:30EST can win big! Hi, I'm Dave Aquino and if you're new to options trading, my e-book "How To Master the Retirement Trade" will show you exactly how to take advantage of this early morning, profitable, but often overlooked window of trading time.

Download your copy today and let's get started!
Kim Fields Actor
Kim Fields will always be known for her role as "Tootie," but she has retained significant influence as an actor and performer. When The Facts of Life ended, she took some time away from acting to earn a college degree. After returning to work, she made numerous appearances on television shows, movies, and music videos.
She had a recurring role on Living Single as Regine Hunter. She appeared in 118 of the show's episodes from 1993 to 1998. She also had recurring roles on C-Bear and Jamal, The Division, Lens on Talent, Living the Dream, and the 2021 series The Upshaws.
---
➤ Free Guide: 5 Ways To Automate Your Retirement
---
Kim Fields Director
Kim first stepped behind the camera in 1994 to direct the short movie Silent Bomb. In the late 1990s, she directed two episodes of Living Single. She became much more active as a director in 1996. Between 1996 and 2000, she directed 27 episodes of the TV series Kenan & Kel.
Since 2000, Fields has directed:
Noah Knows Best (one episode)
100 Deeds for Eddie McDowd (one episode)
Taina (five episodes)
Teen Talk (one episode)
Discovering Monk and Trane: One Night at Carnegie Hall (a documentary about jazz musicians John Coltrane and Thelonious Monk)
A Royal Birthday (TV miniseries)
Just Jordan (one episode)
2007 Anguilla Tranquility Fest (a documentary)
Let's Stay Together (three episodes)
Meet the Browns (50 episodes)
House of Payne (18 episodes)
The Rickey Smiley Show (three episodes)
Raven's Home (one episode)
Young Dylan (five episodes)
BET Her Presents: The Couch (one episode)
All the Queen's Men (TV series)
As of 2021, she's credited with directing eight episodes of the television series Vicious.
Kim Fields TV Shows
As if Kim Fields doesn't have an impressive enough resume as a recurring member on several successful sitcoms, she has also made cameo appearances on a long list of shows.
Some of her TV show cameos have been on:
Kobra Kai
Insecure
A Cross to Bear
The Cleaner
Eve
The Drew Carey Show
Glow
Miss Match
The Comeback
Mork & Mindy
Advertisement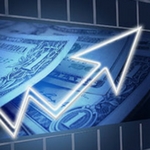 If you're worried "transitory" inflation and "mild" recession will be worse than expected...

Gold and commodities helped during volatile times. BUT one asset 99% of investors miss helps protect your portfolio and has outpaced the S&P by 131% over the past 26 years.

Art.

And while historically you've needed millions to invest, one platform lets you invest in famous paintings for as little as $20.

You can skip the waitlist and become a Masterworks member today with this private link.

See important Reg A disclosures: Masterworks.com/cd
Kim Fields Movies
Nearly all of Kim Fields' movies have made their way to television instead of theaters. She appeared in the movie Children of Divorce in 1980, The Kid with the Broken Halo in 1982, Hidden Blessings in 2000, For Better or Worse in 2014, Wrapped Up in Christmas in 2017, and You Light Up My Christmas in 2019.
Kim Fields Awards
Kim Fields has been nominated for and won several awards during her career. She won two Young Artist Awards for Best Young Comedienne for her performance on The Facts of Life — one in 1981 and another in 1982.
She has been nominated for two additional Young Artist Awards for Best Young Comedienne. Fields also received nominations for the 2007 TV Land Awards, the 1996 NAACP Image Awards for Outstanding Lead Actress, and the 2001 Black Reel Awards for Best Supporting Actress for her work on Hidden Blessing.
Kim Fields Personal Life
Fields has been married twice. Her first marriage was to Johnathon Franklin Freeman, a film producer. They wed in 1995 and got divorced in 2001. In 2007, she announced she was pregnant with her first child. She and her then-boyfriend, Christopher Morgan, a Broadway actor, got married later that year. They now have two sons. The family lives primarily in Atlanta, Georgia.
Kim has made several Christian films and expressed her devotion to the faith. It's one of the reasons she has made several Christmas-themed movies.
In 2015, Kim Fields appeared on the eighth season of The Real Housewives of Atlanta, a reality TV show. She declined an invitation to appear in the next season. She did, however, compete in the 2016 season of Dancing with the Stars. She appeared with professional dancer Sasha Farber. They came in eighth place after a double elimination on May 2.
Kim Fields Net Worth Summary
Kim Fields has worked incredibly hard throughout her life to stand out as one of her generation's most talented and ambitious actors. Her move into directing and producing demonstrates that she has a broader interest in the industry. She wants to understand all aspects of TV and film production.
It's difficult to estimate Fields' net worth, considering that she owns property and may receive compensation for some of her earlier works. Most people who pay attention to celebrity wealth, however, estimate that she has about $8 million.
While this is a considerable amount of money, it looks small compared to the richest actors like Tyler Perry with $950 million. Only Jerry Seinfeld — with an estimated $1 billion — has a higher net worth than that.
Other actors with exceptionally high values include:
Tom Cruise ($600 million)
George Clooney ($500 million)
Mel Gibson ($425 million)
Jack Nicholson ($400 million)
Bill Cosby ($400 million)
Many of these highly paid actors featured in blockbuster movies and made a lot of money from endorsing products. It's nearly impossible to think of Bill Cosby without also thinking of Jello.
Kim Fields will probably always get recognized for her portrayal of Tootie in The Facts of Life and Diff"rent Strokes. Despite the narrow focus of her fame, she has a broad career as an actor and director. She even dabbled in music for a bit as a rapper shortly after graduating from college.
In the television industry, though, everyone knows Kim Fields' name. Such a diverse background and resume makes it impossible for her not to stand out from her peers. While many actors rest on their early laurels, Fields has continued to hone her skills and explore new opportunities as television entertainment evolves.
Advertisement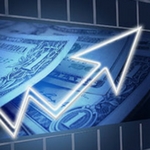 During and after the Great Financial Crisis of 2008, 485 U.S. banks went under. Here at Weiss Ratings, we warned about 484 — an accuracy rate of 99.8%. Now, we have a new warning. But this time, it's not just about a few hundred banks … it's about nearly every single bank in America …

Get all the details here