Most people know Emilia Clarke as the Game of Thrones character Khaleesi – who also went by several aliases in the fantasy series, including The Mother of Dragons, The Dragon King, Daenerys Stormborn, and the nickname Dany.
Emilia Clarke played one of the most significant roles in Game of Thrones. She appeared in 62 episodes from 2011 to 2019. As a famed actor on an immensely popular series, you can expect Emilia Clarke's net worth to be pretty high.
Before diving into how much wealth Clarke has accumulated, let's take time to explore important aspects of her professional and personal lives.
Who Is Emilia Clarke?
Emilia Clarke was born in London in 1986. From the beginning, she had a slight advantage over other actors because her father worked as a sound engineer and her mother worked as vice president of marketing at a global management firm.
These two professions introduced her to creative careers while providing the financial support needed for Clarke to explore her interest and hone her skills. (Clarke's brother also has a career in the entertainment industry and worked in the camera department of Game of Thrones.
Emilia Clarke got interested in acting at a very young age. She felt drawn to acting at just three years old when she saw a production of the musical Show Boat. At 10 years old, her father took her to an audition for the Neil Simon musical The Goodbye Girl.
Clarke does not seem to have enjoyed much about her public school years. After graduation, she applied to several programs but did not gain admittance. Instead, she took time to travel and work jobs to earn money. Eventually, she gained acceptance at the Drama Centre London and graduated in 2009.
Emilia Clarke Actor
As early as 2000, nine years before she graduated from the Drama Centre London, she appeared in several stage productions, including West Side Story and Twelfth Night. She also worked on productions of:
Sense

, a co-production between Drama Centre London and Company of Angels.

Drop the Dog

, her short-film debut made by students at the University of London.

Doctors

, a British soap opera where she played a bit part.

Two commercials for the charity Samaritans.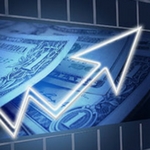 The early bird gets the worm and the options trader who waits until 9:30EST can win big! Hi, I'm Dave Aquino and if you're new to options trading, my e-book "How To Master the Retirement Trade" will show you exactly how to take advantage of this early morning, profitable, but often overlooked window of trading time.

Download your copy today and let's get started!
Emilia Clarke Game of Thrones Khaleesi
Not even the most optimistic artist could have expected the fortune that would befall Emilia Clarke in 2010.
In 2010, she got her first professional film role in a Syfy channel made-for-TV film called Triassic Attack. Critics panned the film but recognized Clarke's star potential.
HBO planned to release a series based on the popular A Song of Ice and Fire fantasy books written by George R. R. Martin. HBO planned to call the series Game of Thrones.
Clarke almost didn't land a role in Game of Thrones. Originally, producers had chosen Tamzin Merchant to play Daenerys. When the company re-shot the pilot episode, it replaced Merchant with Clarke, who had a dazzling stage presence. Clarke continued playing the role throughout every season of the wildly popular show.
By 2017, Emilia Clarke was earning between $1.7 million and $2.83 million per episode. At this point, she had become one of the highest-paid actors in the world.
Of course, it took some time for her to reach such extravagant payments. Many people, however, were surprised to see that she earned as much money as some of the more experienced actors on the show, including Peter Dinklage, who has appeared in many successful movies, including Avengers: Infinity War, Elf, Death at a Funeral, X-Men Days of Future Past, and Three Billboards Outside Ebbing, Missouri. 
The younger actor became such a critical part of the show's success, though, that the producers and writers came to rely on her popularity. Even in a series that wasn't afraid to kill major characters without notice, Emilia Clarke's powerful, charismatic character would remain until the very end.
---
➤ Free Guide: 5 Ways To Automate Your Retirement
---
Emilia Clarke TV Shows
Emilia Clarke has lent her acting talents to several TV shows besides Game of Thrones. Some of her appearances might seem strange, but Clarke finds it important to keep her CV diverse. Her TV show work includes appearances on:
Robot Chicken (2016)
Futurama (2013)
Animals (2017)
Thunderbirds Are Go (2017)
As of mid-2021, it's rumored that Clarke is working with a TV series called Secret Invasion.
Emilia Clarke Movies
Clarke's work with Game of Thrones and other TV series hasn't left her with much time to build a career as a feature film actor. She has managed to appear in a handful of movies, though, including those developed for theatrical and TV releases.
Her list of movie projects includes:
Spike Island (2012)
Dom Hemingway (2013)
Terminator Genisys (2015)
Me Before You (2016)
Voice From the Stone (2017)
Solo: A Star Wars Story (2018)
Above Suspicion (2019)
Last Christmas (2019)
Not all of these movies have been financially successful, but they have given her opportunities to improve her craft and embody a broader range of characters.
Advertisement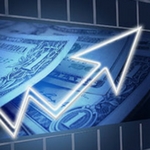 Thanks to forgotten 50-year-old legislation, often ignored by investment advisors, gold bugs, and silver hounds... You can now collect $10,000 or more in free silver.

Millions of Americans know NOTHING about this... Because it exploits a "glitch" in the IRS tax code that helps protect your retirement... While paying ZERO TAXES & PENALTIES to do it. That's why you need to see this NOW.

Click Here to get all of the details in this FREE Kit
Emilia Clarke Awards
Emilia started receiving award nominations in 2010 after her appearance in Triassic Attack. Despite the movie's overall failure, the Screen International Stars of Tomorrow awarded her the 2010 UK Star of Tomorrow Award.
Other award nominations, wins, and distinctions include:
Seven Screen Actors Guild Award nominations for Outstanding Performance by an Ensemble in a Drama Series (Game of Thrones)
A Scream Awards nomination in 2011 for Scream Award for Best Ensemble (Game of Thrones)
A Scream Awards win in 2011 for Scream Award for Breakout Performance – Female (Game of Thrones)
A 2019 Saturn Award for Best Actress on Television (Game of Thrones)
The 2013 SFX Award for Best Actress (Game of Thrones)
Time 100 Most Influential People in the World for 2019
The 2018 Britannia Awards for British Artist of the Year
This list barely scratches the surface of the actor's accolades. At just 34 years old, she has received 47 nominations and 12 wins.
How Old Was Emilia Clarke At The Start of Game of Thrones?
Emilia Clarke was just 24 when she joined the cast of Game of Thrones. That's not a shockingly young age to become famous. Many actors walk the red carpet at much earlier ages.
Her relative youth, however, might help explain how Emilia Clarke endured the grueling schedule of filming Game of Thrones while also taking side gigs for fun.
Fans should keep an eye on whether she maintains such proficient output. She could be one of those performers who constantly look for new challenges. Then again, she may decide that she has had enough of the limelight and that she wants to settle into smaller roles that won't draw as much attention to her personal life.
Did Emilia Clarke Eat A Real Horse Heart?
During a scene, Emilia Clarke ate what looked like a real horse heart. In fact, she had to gobble down about 28 gummy hearts made to look like the real thing.
Chewing 28 gummy hearts probably sounds a lot better than eating real horse hearts. Regardless of the improvement, staff members had to keep a bucket on hand.
The more gummy material she consumed, the less her stomach and taste buds would cooperate. It didn't take long before she was forced to vomit between takes. It was literally the only way that she could continue filming the scene.
Emilia Clarke Net Worth Summary
It isn't easy to pinpoint Emilia Clarke's net worth because she has multiple income streams and owns several properties, including a Venice, California mansion that she sold in 2021 for $4.4 million. The home reportedly had an entirely open plan on the first floor and a 30-foot pool for exercise and relaxing. Clarke also has advertising and endorsement deals with a handful of companies, including Dior, Clinique, and Dolce & Gabbana.
Given her high pay for playing a critical role in Game of Thrones, some people believe that Emilia Clarke is a billionaire. She has plenty of money, but she is very far from reaching billionaire status.
Estimates show that the actor probably has a net worth between $15 million and $20 million.
It's important to remember that wealthy people often find it difficult to determine their net worths. As the prices of various assets change, their net worths can increase or decrease by hundreds of thousands of dollars per day.
Luckily, Clarke has secured her reputation as a hard-working, dedicated actor who is always willing to go the extra mile to make a production successful. She has also learned how to take much more control on set. For example, she often felt uncomfortable during the nude scenes required by Game of Thrones. It didn't take long before she learned how to negotiate levels of nudity that she felt comfortable with, a move that gave her more power the set and helped protect her from exploitation.
Emilia Clarke has already experienced ample success, yet her career is just getting started. With continued productions and a commitment to delivering emotional scenes, there's no reason to believe that her net worth will not keep climbing. Sure, she's far from a billionaire. The right business moves, however, could bring her very close to that financial stature.
Advertisement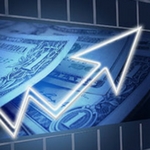 Official tax return reveals how one trader nabbed annual gains of 228%, 309% and 339%. His tax return was released online, exposing this simple trading technique used to pocket nearly half a million in profits.

Click here to see the official tax return before it is deleted...