The 1980s are well-documented in the history books because they were a time of tremendous change. Over the course of a single decade, the U.S. saw its first female Supreme Court justice, the MacIntosh computer began its rise, the Challenger space shuttle exploded seconds after launch, and the Chernobyl nuclear power plant experienced a catastrophic failure. 
Stepping away from real-world drama was a must for just about everyone in the 80s, and nothing was more effective at taking people's minds off their problems than the long list of exceptionally satisfying films released during those years. It was the decade of The Lost Boys (1987), Dead Poets Society (1989), Michael Keaton's Batman (1989), Rain Man (1988), and Steel Magnolias (1989). 
It was also the decade of the so-called "Brat Pack" movies – a list that typically includes The Outsiders (1983), Class (1983), Sixteen Candles (1984), Oxford Blues (1984), and St. Elmo's Fire (1985). Rob Lowe was a core cast member in many of the Brat Pack movies, which cemented his place among Hollywood's A-list actors, at least for a while. 
When the 80s gave way to the 90s, Lowe's star faded a bit. He continued to act, direct, and produce though he didn't get the starring roles he had grown accustomed to. What happened to Rob Lowe? What is he working on today? And what is Rob Lowe's net worth after 40 years in show business? 
How Did Rob Lowe Get Famous?
Rob Lowe wasn't born into a Hollywood family, and he wasn't born anywhere near Hollywood. In fact, he spent his earliest years on the opposite coast in Charlottesville, Virginia. Later, he and his family moved to Dayton, Ohio, where they lived until Lowe finished middle school. 
When Lowe was ready to enter high school, the family relocated to Malibu, California. Lowe enrolled at Santa Monica High School, where he made his first important Hollywood connection: Charlie Sheen, another occasional member of the Brat Pack. 
Lowe landed his first acting gig at 15 on the sitcom A New Kind of Family. Several additional small-screen roles followed before his big moment: a lead character in The Outsiders (1983). From there, Lowe seemed unstoppable. He landed starring role after starring role and became a household name. 
Rob Lowe's career came to a screeching halt in 1988 when he starred in another type of film – a scandalous one. A sex tape involving 24-year-old Lowe, a woman, and a 16-year-old girl went public, just as Lowe was stumping for Democratic Presidential Candidate Michael Dukakis. 
While in the state of Georgia, the law deemed the girl old enough to consent, but the age difference was problematic for the American public. More importantly, she wasn't old enough to consent to filming the incident, which exploded public outrage. Lowe was able to settle a lawsuit out of court, but the tape didn't go away for years, if it ever did. 
Lowe's career recovered eventually, but it took nearly a decade to regain his reputation. That gave him time to focus on recovery from alcohol addiction, an issue that had plagued him since he was a teenager. Looking back, Lowe suspects his early fame contributed to his addiction and perhaps the behavior that led to the sex tape. In one interview, he said:
I wouldn't wish it [the attention] on anybody. It's confusing when you're young, and you don't really know your own identity.
Rob Lowe Actor
For years, Rob Lowe was primarily known for his looks. He was a heartthrob that made the cover of magazines month after month though he has yet to win the coveted title of People Magazine's Sexiest Man Alive. During an appearance on The Ellen DeGeneres Show, he admitted that being overlooked for this particular bit of recognition is something of a sore subject. 
In any case, plenty of people put him on their personal Sexiest Man Alive lists in the 1980s. In the 90s, he didn't get the same high-quality lead roles, so he didn't show up on magazine covers as often. He continued to appear as main characters in films that didn't impress at the box office, and he had small supporting parts in hits like Wayne's World (1992), Tommy Boy (1995), and Austin Powers: International Man of Mystery (1997). 
As the 90s drew to a close, Lowe felt he had sorted out his personal challenges, and he was ready to reinvent his career. That led to being cast in The West Wing, which rapidly returned him to the spotlight. When The West Wing ended, Lowe spent four years on Brothers & Sisters. 
In 2010, he joined the cast of Parks and Recreation – a popular series that earned him new respect in the industry. Today, he is the main character in a new series, 9-1-1: Lone Star, which appears to be growing its audience at a steady rate.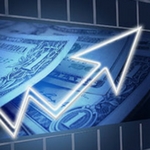 The next 10 minutes could change your life. We've recorded a special sit-down interview with a reclusive millionaire who details how he's closed out winning trade after winning trade throughout the volatility of 2022. In fact, he hasn't closed a single losing trade since 2016. Sounds impossible? It's not - and he'll prove it to you.

Click to see this exclusive sit-down interview
Rob Lowe TV Shows
Rob Lowe has appeared in dozens of television shows. Along the way, he has demonstrated a tremendous range of acting skill. His television appearances include 
A New Kind of Family (1979 – 1980)
ABC Afterschool Special Schoolboy Father (1980) 
ABC Afterschool Special A Matter of Time (1981)
Saturday Night Live (1990 – 2000 – 3 Episodes)
Great Performances (1993)
The Stand (1994)
The Larry Sanders Show (1995)
Stories from My Childhood (1998)
The West Wing (1999 – 2003)
The Lyon's Den (2003)
Dr. Vegas (2004) 
Salem's Lot (2004)
Beach Girls (2005)
Brothers & Sisters (2006 – 2010)
Family Guy (2007)
Family Guy (2009)
Parks and Recreation (2010 – 2015)
Young Justice (2011)
Californication (2011 – 2014)
Franklin & Bash (2013) 
The Pro (2014)
Moonbeam City (2015) 
You, Me and the Apocalypse (2015)
The Grinder (2015 – 2016)
The Lion Guard (2016 – 2019) 
Comedy Central Roast of Rob Lowe (2016)
Code Black (2016 – 2018)
The Lowe Files Himself (2017)
The Orville (2017)
Mental Samurai (2019)
Wild Bill (2019)
Jimmy Kimmel Live! (2020)
9-1-1: Lone Star (2020 – present)
---
➤ Free Guide: 5 Ways To Automate Your Retirement
---
Rob Lowe Movies
After his success on the big screen in the 1980s, Rob Lowe spent a lot of time making movies for television audiences. These include the following:
Thursday's Child (1983)
If the Shoe Fits (1990)
On Dangerous Ground (1996)
Midnight Man (1997)
Outrage (1998)
Atomic Train (1999)
Winding Roads (1999)
Jane Doe (2001)
Framed (2002)
The Christmas Shoes (2002)
Perfect Strangers (2004)
The Christmas Blessing (2005)
A Perfect Day (2006)
Stir of Echoes: The Homecoming (2007)
Too Late to Say Goodbye (2009)
Drew Peterson: Untouchable (2012)
Prosecuting Casey Anthony (2013)
Killing Kennedy (2013)
Beautiful & Twisted (2015)
The Lion Guard: Return of the Roar (2015)
The Lion Guard: The Rise of Scar (2017)
The Bad Seed (2018)
A West Wing Special to Benefit When We All Vote (2020) 
However, the sheer volume of made-for-TV movies didn't prevent Lowe from moving his big-screen career forward. Lowe built a massive body of work since The Outsiders.
The Outsiders (1983)
Class (1983)
The Hotel New Hampshire (1984)
Oxford Blues (1984)
St. Elmo's Fire (1985)
Youngblood (1986)
About Last Night (1986)
Square Dance (1987)
Masquerade (1988)
Illegally Yours (1988)
Bad Influence (1990)
The Dark Backward (1991)
Wayne's World (1992)
The Finest Hour (1992)
Frank and Jesse (1994)
Tommy Boy (1995)
First Degree (1996)
Mulholland Falls (1996)
Austin Powers: International Man of Mystery (1997)
Living in Peril (1997)
Contact (1997)
Hostile Intent (1997)
For Hire (1998)
One Hell of a Guy (1998)
Crazy Six (1998)
Dead Silent (1999)
Austin Powers: The Spy Who Shagged Me (1999)
Under Pressure (2000)
The Specials (2000)
Proximity (2001)
Austin Powers in Goldmember (2002)
View from the Top (2003)
Thank You for Smoking (2005)
Majesty (2009)
The Invention of Lying (2009)
I Melt with You (2011)
Breakaway (2011)
Knife Fight (2012)
Behind the Candelabra (2013)
Sex Tape (2014)
The Interview (2014)
Pocket Listing (2016)
Monster Trucks (2016)
How to Be a Latin Lover (2017)
Mune: Guardian of the Moon (2017)
Super Troopers 2 (2018)
Holiday in the Wild (2019) 
Rob Lowe Awards
Rob Lowe's early career brought little in the way of awards and accolades. In fact, the closest he came was a 1985 Golden Raspberry Award for Worst Supporting Actor in St. Elmo's Fire – not exactly a compliment. 
Lowe's work on The West Wing earned much more enthusiasm from award panels and judges. In 2000, he and the rest of The West Wing cast won a Satellite Award for Best Cast – Television Series. In 2001 and 2002, he and the West Wing cast won Screen Actors Guild Awards for Outstanding Performance by an Ensemble – Drama Series. 
The award that brings Rob Lowe the most pride is his 2018 Horatio Alger Award. The Horatio Alger Association of Distinguished Americans recognizes individuals who have achieved success despite facing overwhelming challenges. 
Advertisement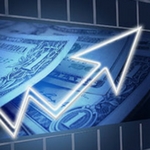 The Federal Reserve has a disturbing plan that is getting ready to roll out as soon as May. This is a lot more than printing trillions of dollars or manipulating interest rates. It's about every checking account, every purchase and every money transfer in America — including yours and mine. 

Click here to discover how to protect your money
Are Rob Lowe & Patrick Swayze Related?
It's not clear why so many fans believe that Rob Lowe and Patrick Swayze are related. Hollywood is full of unfounded rumors, and this one gained a lot of traction. However, the truth is that Rob Lowe and Patrick Swayze are not related – though they made an extraordinary team in The Outsiders (1983) and Youngblood (1986). 
After Patrick Swayze died of cancer in 2009, Lowe remembered him this way at the Toronto Film Festival: 
Patrick lived a thousand lifetimes in one life. He played my brother twice, and so I feel like I lost a brother tonight.
Is Rob Lowe Married?
Rob Lowe is one of the lucky few in Hollywood who can boast a solid, decades-long marriage. He and Sheryl Berkoff, a makeup artist, first met in 1983. They went their separate ways after their first date, but the two reconnected in 1990 while Lowe was making Bad Influence. They were married in 1991. 
The couple welcomed their first son, Matthew Edward Lowe, in 1993. Their second son, John Owen Lowe, was born in 1995. 
How Rich Is Rob Lowe?
Rob Lowe amassed a small fortune in the 1980s, thanks to starring roles in ten films, many of which were wildly popular. Though there was a lull in his career throughout the following decade, his role as Deputy White House Communications Director Samuel Norman Seaborn in the critically acclaimed television show The West Wing put him back on top. 
Rob Lowe's net worth is currently estimated at $100 million, and most believe he has many more years of acting, producing, and directing ahead of him. Perhaps he will eventually match Brat Pack member Demi Moore's net worth of $200 million. 
Rob Lowe Net Worth Summary
Rob Lowe's long career has given him the opportunity to build a fortune, but most believe he's not really in it for the money. Lowe was passionate about acting from the time he was a child, and he pursued his goal to get on screen relentlessly. Lowe didn't happen into acting by chance. It's his life's work, and there is no sign he plans to slow down. When it comes to Rob Lowe's net worth, the $100 million he already has is likely to grow.
Advertisement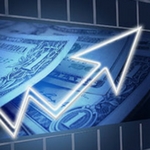 The SV Bank collapse marked the second-largest U.S. bank to close since the Great Recession…'God have mercy on us all': Robert Kiyosaki warned.

Kiyosaki is turning to gold and silver — a popular hedge against inflation. Gold can't be printed out of thin air like fiat money and it's value is largely unaffected by economic events.

'I'm buying gold because I don't trust the Fed," he said.

source: yahoo!news

Ready to dump your paper assets? Get Your Free Gold & Silver Guide Now