Nick Diaz stands out as one of the world's most ferocious professional fighters. Despite a difficult childhood and early adulthood, he has built a successful career working with various professional fighting organizations, including MMA, PRIDE FC, and UFC.
However, Diaz has also had a rocky career that forced him out of competitive fighting for five years. Currently, he plans a comeback as his penalty comes to an end.
Why Is Nick Diaz Famous?
Nick Diaz gained attention immediately after his first professional fight. At just 18 years old, Diaz participated in IFC Warriors Challenge 15 against Mike Wick. Wick submitted when Diaz got him into a triangle choke.
The following year, Diaz entered his second professional fight. This time, he faced Chris Lytle at the IFC Warriors Challenge 17. By defeating Lytle, Diaz became the IFC Welterweight Champion. That's quite an accomplishment for a young man with such a brief history of professional fighting.
Nick Diaz's early wins attracted the attention of fight promoters. During the 2002 UA 4: King of the Mountain fight, he defeated Blaine Tyler (by TKO) and Adam Lynn (by submission). He lost the third fight in the series to Jeremy Jackson.
Much of Nick Diaz's fame comes from his excellent fighting skills and ability to win championships. He also has a big personality that makes him a fan favorite. He isn't afraid to get the crowd excited, and he seems to draw power from the surrounding enthusiasm. Even when he loses a match—often with a bloody face covered in bruises—he somehow seems triumphant. Few fans ever doubts that he gave the fight every ounce of his power.
Nick Diaz MMA
Nick Diaz's MMA career has involved several sports organizations. As of mid-2021, he has participated in 37 matches. He has 26 wins to his name (13 knockouts, eight submissions, and five by decision). He has lost nine fights (two by knockout and seven by decision). His record includes two "no contests."
Nick Diaz's MMA career includes several accolades and championships, including:
International Sport Karate Association MMA Americas Welterweight Champion

International Fighting Championship (IFC) U.S. Welterweight Champion

IFC Americas Welterweight Champion

Sherdog Awards 2011 Round of the Year (against Paul Daley)

Sherdog Awards 2011 All-Violence First Team

Inside Fights 2007 Fight of the Year (against Takanori Gomi)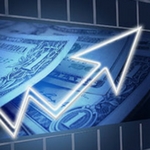 This list ranks the top optionable stocks daily based on trend, volume, price and our proprietary algorithm. FREE bonus: a strategy for generating income in 8 minutes per day.

View this list for FREE now!
Nick Diaz Strikeforce
Diaz performed well during Strikeforce matches. Unfortunately, Strikeforce went out of business in 2013. Still, Nick Diaz had a few opportunities to show how well he could use his martial arts experience to defeat opponents.
The first event, Strikeforce: Shamrock vs. Diaz, pitted Nick Diaz against Frank Shamrock, an MMA legend. The match took place on April 11, 2009, in San Jose, California. More than 14,000 people attended the fight. About 364,000 viewers watched the event live on the Showtime cable channel.
Diaz dominated Shamrock during the fight, which only lasted two rounds. The Strikeforce event awarded Diaz the victory based on the number of strikes he landed against his opponent. Diaz earned about $50,000 from the fight (including his win bonus).
On June 6, 2009, Diaz took part in the Strikeforce: Lawler vs. Shields event in St. Louis. About 275,000 people watched the fights on Showtime. Diaz faced Scott Smith. Smith's experience as a boxer gave him an advantage throughout most of the fight, and his long reach helped him land many punches against Diaz. Smith dropped Diaz to the ground during the first round. The third round, however, decided who would win. Smith took a body blow that put him on the ground, making it possible for Diaz to establish a hold. Diaz took the win.
During a third event, Strikeforce: Miami, Diaz faced DREAM Welterweight Champion Marius Zaromskis on January 10, 2010. Diaz used his combination of martial arts and idiosyncratic boxing style to defeat Zaromskis during the first round. The win made Diaz the Strikeforce Welterweight Champion.
After a brief series of events following the Zaromskis fight, Diaz was able to defend his title as Strikeforce Welterweight Champion three times in a row.
---
➤ Free Guide: 5 Ways To Automate Your Retirement
---
Nick Diaz PRIDE FC
Nick Diaz performed very well in PRIDE FC events. Unfortunately, Diaz would test positive cannabis. A doctor testified that he believed Diaz was intoxicated during a fight with Takanori Gomi. The doctor said that using the drug made Diaz numb to the pain of repeated strikes during the event.
Diaz dismissed the charges as ridiculous. Still, he had a sizeable amount of THC in his system, so PRIDE FC felt it had no choice but to hold him accountable. The match was decided "no contest."
Nick Diaz UFC
The Ultimate Fighting Championship has been one of the most exciting, successful fighting organizations of the 21st century. This made it natural for Nick Diaz to gain an interest in UFC events. Some of his most noteworthy fights with UFC were broadcast as pay-per-view events, including:
UFC 59: Sherk vs. Diaz (Sean Sherk defeated Diaz)
UFC 137: Penn vs. Diaz (Diaz defeated B.J. Penn)
UFC 143: Diaz vs. Condit (Carlos Condit defeated Diaz)
UFC 158: St-Pierre vs. Diaz (Georges St-Pierre defeated Diaz)
UFC 183: Silva vs. Diaz (No contest decision between Anderson Silva and Diaz)
The organization overturned the UFC 183 decision when Diaz failed a drug test. Diaz also had to return 33 percent of his purse.
Advertisement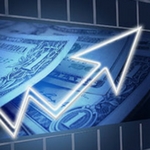 Rising interest rates...Skyrocketing inflation...Exploding debt...A looming recession...It's no wonder Americans are becoming more and more concerned about their savings and investments. That's why I wrote my newest report…This FREE REPORT shows YOU how you could protect your retirement savings before it's too late. Request your free report today and learn how you could protect everything you've worked for!

Request Your FREE Ben Stein Report Today!
Will Nick Diaz Ever Fight Again?
Nick Diaz received a five-year suspension from UFC in 2015.
He has said that he plans to make a comeback in 2021.
Who Is Better: Nick or Nate Diaz?
It's difficult—maybe even impossible—to determine whether Nick Diaz or his brother Nate is the better fighter. The two have never faced each other in the ring.
Some people argue that Nick stands out as the better fighter because he has more wins and fewer losses than his brother. Nate, however, has defeated Conor McGregor. It's incredibly hard to ignore a win against one of today's most successful, intimidating fighters.
Is Nick Diaz Married?
Nick Diaz is not married. Some say that he has avoided serious relationships because his career as a fighter would be unfair to a family. Any competition could cause a severe injury that would burden a potential wife and children. Given the risks, he has decided to avoid marriage for now.
Diaz has had a series of girlfriends, though. In 2018, a woman accused Diaz of slamming her to the ground and choking her during an argument.
The Las Vegas Metropolitan Police Department charged Diaz with two counts of domestic battery, including one count as a felony. Reports described the alleged victim as his on-again, off-again girlfriend.
Friends of Diaz came to his defense, saying that the woman had been stalking the fighter for at least two years. Some claim that she hit him, stole from him, and committed other crimes that may have escalated into the 2018 confrontation.
A grand jury decided not to indict Diaz, saying there was not enough evidence to designate Diaz as the aggressor. The prosecutor dropped all charges.
How Rich Is Nick Diaz?
Based on publicly available resources, it looks like Nick Diaz is worth about $3 million. That's a nice amount of money, especially for someone who hasn't turned 40 yet. Still, it doesn't put him anywhere close to the richest fighters alive today. For example, Conor McGregor, considered the wealthiest MMA fighter, has a net worth of about $110 million.
(Interestingly, most of that money didn't come from MMA competitions. McGregor reportedly earned more than $100 million from a 2017 fight against boxing world champion Floyd Mayweather Jr.
Diaz hasn't had the chance to participate in a cross-sports event that attracted that much money. His one boxing match was against the lesser-known Alfonso Rocha in 2005. Diaz won the fight by decision after four rounds.)
Although Diaz says he wants to return to UFC as a welterweight, he has not taken part in a professional fight since 2015. In 2015, UFC handed him a five-year suspension for testing positive for cannabis use.
Anderson Silva, another UFC fighter, received a one-year suspension for using performance-enhancing drugs. Many felt that Diaz received an unfair punishment for using a semi-legal drug known for treating pain but not enhancing athletic performance.
Since his suspension, Diaz has been teaching martial arts in Lodi, California. He and his brother also own a CBD brand named Game Up Nutrition that sells a variety of CBD products, including hemp flower, CBD pre-rolls, and CBD oils.
The two brothers remain cannabis activists, but Diaz has not disclosed whether he uses THC products or how such use might interfere with his return to UFC.
Nick Diaz Net Worth Summary
It seems likely that Nick Diaz has a net worth of around $3 million. If he returns to UFC, his worth could increase significantly. As a man in his late 30s, Diaz still has several years to compete, win titles, and earn money.
Whether he can stay in the UFC likely depends on whether he refrains from using products that contain THC. Given his cannabis advocacy, it's uncertain whether he will stop using the drug so he can continue participating in MMA events.
Advertisement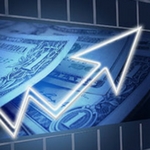 Finally released to the public, trading guru Dave Aquino's guide, "The Options Trading Accelerator Method", reveals how Wall Street's big lie has stopped traders with small accounts from reaching their full potential and how his student favorite trading method could change that!

Click here to keep reading…