Some cynics say the American Dream is dead, but Patrick Bet-David is living proof that the country is full of opportunity.
When Bet-David arrived in the United States in early adolescence, he was fleeing a revolutionary war in his native Iran. Within 20 years of immigrating, he owned his own business. Within 30 years, he was a multi-millionaire. 
Bet-David isn't one to shy away from risk, and he used that to his advantage throughout his career. He bet on his skill and entrepreneurial spirit when launching his firm, and his confidence and perseverance has paid off. 
Aspiring entrepreneurs are fascinated with his story. How did Bet-David build his fortune? And what is Patrick Bet-David's net worth today? Most importantly, what lessons can innovators and disruptors take away from Bet-David's experience? 
Who Is Patrick Bet-David? Rise to

Fame

Patrick Bet-David was born in Iran, but when war broke out, he and his family were forced to flee. Bet-David explained that once he turned 12, the Iranian government would have forced him to remain and serve in the Iranian Army—a fate his mother was unwilling to face. 

The family spent two years in a German refugee camp before moving to sunny Glendale, California. Bet-David enrolled in school, but no matter how much effort he put in, he simply couldn't get the grades that his parents wanted. 

Bet-David had a GPA of 1.8 by the end of his high school career, which drastically limited his options after graduation. The best of the opportunities available to him was the military, so Bet-David enlisted in the Army. 
Patrick Bet-David: 19 Military Lessons That Made Me a Millionaire
As it turned out, the Army played a critical role in Patrick Bet-David's long-term success. He regularly tells audiences that his military service made him the person he is today.
Bet-David created a video titled 19 Military Lessons that Made Me a Millionaire that covers the most important things he learned while serving— lessons that still impact him today. 
The top three points outlined in the video include: 
In the military, the only way to succeed is by developing the ability to manage through chaos.

The same goes for running a business.

The military is focused on a specific mission, and every action is designed to achieve that mission. The same level of focus and commitment makes it possible to achieve entrepreneurial goals. 
Resources are limited in the military. Sometimes you have to improvise. That's also true in the world of business—especially when launching a start-up. 
Needless to say, when Bet-David was discharged from the military, he was a changed man. He was ready to lead.
His career in financial services began with the Transamerica Corporation and Morgan Stanley, but that didn't last long—he had an entrepreneurial drive that had to be satisfied.
Bet-David launched his first business before the age of 30, and no one who knew him was surprised when it turned out to be a stunning success.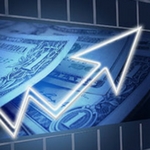 In times of inflation, gold prices have an inverse relationship with the markets, growing in value during market volatility. Amid economic instability, some retirement savers see precious metals, as an opportunity for profit and wealth preservation. Get the practical insights to take back control of your retirement with safe-haven assets like Gold & Silver.

Download the latest Global Gold Report, featured in Fortune Investors Guide.
What Company Did Patrick Bet-David Own?
Patrick Bet-David and his wife were confident that they could successfully launch their own business.
In 2009, they forged ahead with a new kind of life insurance firm they called PHP Agency. While the life insurance products available from PHP Agency aren't exactly one-of-a-kind, the agency's vision—and its approach to achieving that vision—sets it apart from its peers. 
PHP Agency is focused on an underserved market: multi-cultural members of America's middle class. In addition, the firm is dedicated to creating entrepreneurial opportunities for people in those same communities. 
When PHP Agency started out, it had just 66 agents on board. In the 12 years that followed, more than 17,000 people earned their licenses through PHP's programs.
Along the way, PHP Agency has connected more than 200,000 families with the financial education and life insurance they need to ensure long-term financial security. 
---
➤ Free Guide: 5 Ways To Automate Your Retirement
---
Patrick Bet-David: Valutainment YouTube
Three years after PHP Agency opened for business, Patrick Bet-David knew he had a winner on his hands. So did other movers and shakers in the financial services industry. Those familiar with Bet-David and PHP Agency wanted to know more about how he achieved his success. Soon, the story spread to others outside his immediate circle, and Bet-David discovered a talent for teaching, inspiring, and motivating other would-be entrepreneurs. 
In response, Bet-David created media brand Valuetainment, which he intended to deliver the same education, inspiration, and motivation to a larger audience of aspiring entrepreneurs. Over time, he has expanded into a wider selection of personal development topics based on subscriber requests. 
Viewers often refer to Valuetainment's programming as "the best online channel for entrepreneurs." Today, the company owns a collection of YouTube channels, each of which is tailored to meet specific viewer needs. The current lineup includes: 
VT Entrepreneur
Bet-David Podcast
VT Economics 
VT Global 
VT Short Clips
VT Russia
VT Espanol
Along the way, Bet-David has had opportunities to interview some of the most famous athletes, entertainers, and entrepreneurs in the world. Some of his past guests include Magic Johnson, Steve Wozniak, and Mark Cuban. 
Through Valuetainment, Bet-David is working towards another massive, unwieldy goal: 
"Shaping the next generation of leaders by teaching thought-provoking perspectives on entrepreneurship and disrupting the traditional approach to a career."
However, it seems possible that Bet-David might actually create the foundation from which the next generation of entrepreneurs launch innovative products and services. Bet-David's The Life of an Entrepreneur in 90 Seconds racked up millions of views within months of its release. 
Patrick Bet-David: Books 
In addition to his work with PHP Agency and Valutainment, Patrick Bet-David is an accomplished author. To date, he has written five books that discuss the lessons in entrepreneurship he has learned throughout his career. Titles include: 
The Next Perfect Storm (2014) – A discussion of the factors that have come together to create the next big investment opportunity. 
Doing The Impossible: The 25 Laws for Doing The Impossible (2014) – In this guide, Bet-David offers a fully developed action plan for achieving what was once thought to be impossible. 
The Life of an Entrepreneur in 90 Pages: There's an Amazing Story Behind Every Amazing Story (2016) – Bet-David discusses his life, both past and present, along with the lessons he learned along the way. 
Drop Out And Get Schooled: The Case for Thinking Twice About College (2017) – Contrary to popular belief, college isn't the only way to get an education. Bet-David shares his perspective on the pros and cons of traditional higher education and makes a case for normalizing alternative choices. 
Your Next Five Moves: Master the Art of Business Strategy (2020) – The most recent book is an insider's look at what it takes to achieve business goals. 
Together, the collection offers deep insight into what makes Bet-David tick. More importantly, readers walk away with the confidence to pursue audacious goals of their own. 
Advertisement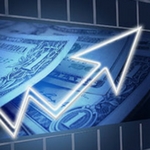 How a 300-square-mile stretch of America's Heartland could power a multi-billion-dollar tech boom… and create a new generation of American millionaires

Learn more here.
Patrick Bet-David: CEO and Entrepreneur
One of the things that makes Patrick Bet-David truly extraordinary is his energy.
Very few people could serve as CEO of a busy financial services firm and CEO of a prolific media brand, then still find time to create videos, write blog posts, and publish best-sellers. 
However, from Bet-David's perspective, his work as founder and CEO of PHP Agency made his success with Valuetainment possible. He had to do the hard work of taking risks and making mistakes to get his business off the ground.
Bet-David taps into the lessons he has learned when creating videos, speaking to groups, and writing books. He shares his experience to provide support and guidance to the next generation of entrepreneurs, and he is energized by that mission. 
Is Patrick Bet-David a Billionaire?
These days, "World's Richest" lists don't go beyond billionaires, and Patrick Bet-David isn't quite there—yet. As a result, his name isn't widely known outside of his industry except among those who want to build and grow businesses of their own. 
That's starting to change, as Bet-David's work reaches larger audiences every year. Most of his followers agree that it is only a matter of time before Bet-David finds himself on that list of billionaires.
Patrick Bet-David Net Worth
For now, Patrick Bet-David's net worth is estimated between $150 and $175 million, but those figures are inexact.
He has so many projects going that it is impossible to tally up his income and assets. Suffice it to say that his successful businesses, his deep understanding of finance, and his on-going ability to attract listeners, readers, and audiences ensures his fortune will continue to grow. 
Patrick Bet-David & Wife Jennifer Bet-David
If you ask Patrick Bet-David, he is a lucky man—and it's not because of the fortune he built. He feels lucky to be married to Jennifer Bet-David, his wife and partner since 2009. According to Bet-David:
"Whether you marry and who you marry has a huge impact on entrepreneurs. As an entrepreneur, if you plan to build an empire for yourself, how and who you marry will be very critical in your success."
As it happens, Bet-David made a smart decision when he chose Jennifer Bet-David. The two worked together for just over five years before they started dating, and it was another 18 months before they married.
After three months of marriage, they knew they were ready to set out on an entrepreneurial adventure together. That's when they launched PHP Agency and built it from the ground up. 
While the business they built together has been very successful, the pair doesn't count that as their biggest accomplishment. Patrick and Jennifer Bet-David say their greatest collaboration is their children—two sons and a daughter. 
Patrick Bet-David Net Worth Summary
Patrick Bet-David came to the United States as a child, and his family had no wealth to speak of. Bet-David's passion, confidence, and persistence made it possible for him to amass a fortune.
Patrick Bet-David's net worth might be approaching $200 million, but that doesn't mean he forgot where he came from. His companies are focused on supporting others as they achieve financial security and entrepreneurial goals of their own. 
Advertisement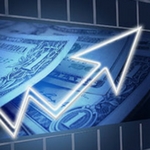 This list ranks the top optionable stocks daily based on trend, volume, price and our proprietary algorithm. FREE bonus: a strategy for generating income in 8 minutes per day.

View this list for FREE now!