Maria Bartiromo is one of the most recognizable people in television news. She earned that status through decades of hard work — years of early mornings and long days chasing down leads, researching current events, and delivering that information to viewers nearly every day of the week. 
Very few television personalities and news anchors can match the sheer number of hours Bartiromo is on air.
Between Maria Bartiromo's Wall Street and Mornings with Maria on the Fox Business Network and Fox News Channel's Sunday Morning Futures With Maria Bartiromo, she commands 16 hours of air time each week — and she is the solo host of these programs. Bartiromo doesn't share the spotlight with anyone. 
While Bartiromo is often controversial, one fact cannot be disputed: Her fans are passionate, and they rely on her for the information they need to make financial decisions. Bartiromo is best known for her experience and expertise in finance, the markets and the larger economy. 
She doesn't work as hard as she does to earn a paycheck — that's just a perk of doing what she loves and doing it well. However, intentionally or not, Maria Bartiromo's net worth has grown into a substantial fortune over the course of her career.
Given that she is at the height of her earning power and hasn't indicated any plans to slow down, it seems likely that Bartiromo's fortune will continue to grow rapidly in coming years. 
How Did Maria Bartiromo Become Famous?
In 1967, the year Maria Bartiromo was born, there weren't a lot of female role models in the financial world. Bartiromo, a New York City native, was determined to change that. She enrolled in New York University's Journalism and Economics programs, where she earned her bachelor's degree. 
From there, she began developing a career in television journalism with an internship at CNN. She went on to earn positions as a producer and then an assignment editor before deciding it was time to expand her horizons.
She wanted to appear on-air, and she wanted to report on the financial world. Neither was in the cards for her at CNN. Bartiromo left CNN for CNBC, where her career really took off.
Maria Bartiromo CNBC Anchor
In her 20 years with CNBC, Maria Bartiromo is best known for breaking down barriers.
When she started, the business cable network was just getting off the ground. Many credit her work as a catalyst that helped the network grow into the leader it eventually became.
Along the way, she made her mark as one of the few women in the industry who had the confidence and ability to deliver hard-hitting interviews with some of the most powerful investors and C-suite executives in the world. 
In 1995, Bartiromo was the very first person to give a live daily report from the New York Stock Exchange.
Many called her the "face of CNBC" thanks to her work in launching the CNBC morning show Squawk Box.
She was also instrumental in creating and then anchoring The Closing Bell with Maria Bartiromo. Other notable CNBC projects included The Wall Street Journal Report with Maria Bartiromo. This program was later renamed to On the Money with Maria Bartiromo.
After two decades with CNBC, Bartiromo transitioned to Fox News. This was a significant loss for CNBC. After all, she was described as "the Larry King of the business world." Of course, CNBC's loss was an extraordinary gain for Fox.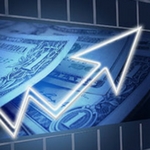 Thanks to forgotten 50-year-old legislation, often ignored by investment advisors, gold bugs, and silver hounds... You can now collect $10,000 or more in free silver.

Millions of Americans know NOTHING about this... Because it exploits a "glitch" in the IRS tax code that helps protect your retirement... While paying ZERO TAXES & PENALTIES to do it. That's why you need to see this NOW.

Click Here to get all of the details in this FREE Kit
Maria Bartiromo Fox News Era
The moment Maria Bartiromo joined Fox, the network knew it had a winner on its hands.
She was given important opportunities immediately upon hire, including an anchor spot in a daily program covering the market as well as appearances on Fox News.
As it turned out, her first program, Opening Bell, expanded beyond events on Wall Street. She spent many segments exploring economic conditions as a whole, along with the public policy decisions influencing the nation's financial health. 
In 2014, Bartiromo's Sunday program launched, and it has ranked first in its time slot ever since. She and two of her peers were tapped to moderate the Republican presidential debate in November 2015.
The overall success of the program prompted an additional debate in January 2016, which Bartiromo was also selected to moderate. 
Bartiromo's opinion was much sought after by voters during the 2016 presidential election. She offered thoughtful commentary on the impact each of the candidate's experience and policy might have on the larger economy, and she gave valuable insight into the effects an election in favor of either candidate might have on the stock market.
Bartiromo covered the Trump presidency from an economic perspective from 2017 to 2020, sometimes drawing praise and other times criticism from both her political allies and her opponents.
She has never been shy about giving her opinion, and that didn't change during the Trump years. She called events as she saw them, whether her views were in line with the White House or not. 
During this time, Bartiromo's programs regularly exceeded CNBC programming from a ratings perspective. That contributed to the Fox network's success in staying on top of CNBC across the board.
Fox executives knew they couldn't afford to lose Bartiromo, so they signed her to a new contract in 2019. Her annual salary is thought to be an astonishing $10 million per year. That puts her in seventh place on the list of highest salaries paid to U.S. television news anchors. 
At the start of the new administration, Bartiromo decided to try a new project with a new time slot. In January 2021, she was selected as a guest host for the political commentary show Fox News Primetime. The program airs in the coveted 7 p.m. time slot, and it rotates hosts each week.
---
➤ Free Guide: 5 Ways To Automate Your Retirement
---
How Much Is Maria Bartiromo's Net Worth?
Maria Bartiromo's net worth has grown steadily over the years. Her tireless contributions to financial news in a variety of formats — print, television and film — have created a steady stream of income to enhance her base pay.
Industry experts estimate Bartiromo's annual salary at approximately $10 million per year and her net worth at a total of $50 million or more. 
Maria Bartiromo Books and Columns 
Television news isn't Maria Bartiromo's only talent. She is also a skilled writer who has published regular weekly columns for the Milano Finanza and Businessweek magazines.
In addition, she has contributed monthly columns to magazines like Reader's Digest, Ticker and Individual Investor as well as the newspaper USA Today.
Other publications have printed pieces from Bartiromo, including Town and Country, Financial Times, Registered Rep, Newsweek and the New York Post. 
In between near-daily responsibilities to her network and frequent columns in periodicals, Maria Bartiromo carved out enough time to publish four popular books: 
Use the News: How to Separate the Noise from the Investment Nuggets and Make Money in Any Economy (2009) — A guide to making the most of market conditions by applying tips and best practices from experienced investors. 
The 10 Laws of Enduring Success (2010) — Bartiromo's take on the true meaning of success, along with life lessons from leaders like Bill Gates, Jack Welch and Condoleezza Rice. 
The Weekend That Changed Wall Street: And How the Fallout Is Still Impacting Our World (2011) — The shocking story of how Lehman Brothers' collapse triggered a global financial crisis. 
The Cost: Trump, China, and American Revival (2020) — An inside look at how the Trump administration transformed the American economy. 
Between her print contributions and her television presence, Bartiromo is an important voice in the national economic conversation.
Advertisement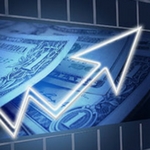 Thanks to forgotten 50-year-old legislation, often ignored by investment advisors, gold bugs, and silver hounds... You can now collect $10,000 or more in free silver.

Millions of Americans know NOTHING about this... Because it exploits a "glitch" in the IRS tax code that helps protect your retirement... While paying ZERO TAXES & PENALTIES to do it. That's why you need to see this NOW.

Click Here to get all of the details in this FREE Kit
Maria Bartiromo Awards
Maria Bartiromo's achievements don't just have fans impressed. Panels of judges regularly select her for the nation's most prestigious awards and accolades.
In 2008, she received an Emmy Award for her coverage of the 2007–2008 financial crisis.
She was recognized for in-depth reporting in the piece "Bailout Talks Collapse," which aired on NBC's Nightly News. 
Bartiromo's second Emmy Award came in 2009. She won for her work on the documentary Inside the Mind of Google. CNBC released the film to a global audience, where it earned acclaim from critics and viewers. 
The documentary Greenspan: Power, Money & the American Dream was also aired to a global audience by CNBC. Bartiromo was recognized with a Gracie Award for this piece, which offered an in-depth look at legendary Federal Reserve Chairman Alan Greenspan. 
Aside from the awards shows, Bartiromo made her mark in a number of important forums. For example, she was named to the Financial Times' 2009 list of 50 Faces That Shaped the Decade.
In 2011, the Cable Hall of Fame inducted Bartiromo into its ranks, making her the first female journalist to be included.
More recently, she was named one of the Giants of Broadcasting & Electronic Arts by the Library of American Broadcasting in 2016.
Maria Bartiromo Husband
Maria Bartiromo married husband Jonathan "Jono" Steinberg in 1999. Steinberg is the son of famed Wall Street "corporate raider" Saul Steinberg, and it seems that investing success runs in the family.
Steinberg credits his confidence and innovation to his father's influence, which ultimately inspired him to launch an investment firm of his own. 
Steinberg founded WisdomTree Investments to focus on developing and managing exchange-traded funds (ETFs).
The firm's first ETF was introduced in 2006. In the 15 years since, Steinberg has grown his business to be one of the biggest ETF providers in the U.S. Worldwide, WisdomTree has more than $70 billion in assets under management (AUM).
The two do not have any children together, giving them more time to enjoy quiet leisure activities. On the rare occasion they have a bit of time away from work, Bartiromo and Steinberg visit their home in Westhampton. There, they spend time together hiking and walking on the beach. 
Maria Bartiromo Net Worth Summary
Between Maria Bartiromo's own expertise in all things financial and her husband's success with ETFs, the couple has created a large fortune.
Much of Bartiromo's net worth is a direct result of her hard work and dedication to her career, but her investing acumen has also produced healthy returns that add to her overall position as a multimillionaire. 
Advertisement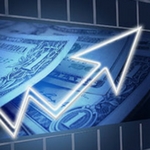 Mr. Market is fickle and emotional... After ten years of going up in a nearly unbroken line, he abruptly decided to reverse course...

And usher in a bear market that has crushed portfolios — But while most investors were going through the worst year since the Global Financial Crisis...

A small group of 3,700 people had the chance to collect instant "bonus payouts" courtesy of Mr. Market every week.

All thanks to a method most investors have no idea about… watch this demo showing how it works.