Daniel Cormier has had ample opportunities to enrich himself since he began wrestling at Northside High in Louisiana.
Currently, experts who follow his career believe that he has a net worth of about $6 million. Most of that money comes from Cormier's ability to conform to a variety of fighting styles. He has been able to dominate in several martial arts, including wrestling and mixed martial arts (MMA).
Throughout Cormier's career, he has won more often than he has lost. His excellent fighting skills make him one of the most popular mix martial arts fighters in the world. Currently, though, he does not participate in competitions.
Instead, he has pivoted his career to commentary. He provides play-by-play and color commentary for UFC events. He also co-hosts a popular podcasts about martial arts and other sports.
Who Is Daniel Cormier: Rise to Fame
Daniel Cormier first gained attention as a high school student with a spectacular talent for Greco-Roman wrestling. After entering high school, Cormier only lost two wrestling matches. He only lost them because of injury default.
Nearly all of his 101 victories were by fall. During that time, he also played football and competed in track, where he sprinted the 40-yard dash in just 4.5 seconds.
Cormier had plenty of success at the Colby Community College in Kansas and then, after transferring, Oklahoma State University. He came close to becoming an all-American but lost to Cael Sanderson, another renowned wrestler and athlete.
After college, Daniel Cormier went to the Olympics as a member of the Freestyle Wrestling team (Sanderson was his teammate at the 2004 Olympics in Athens). Cormier took fourth place at the 2004 Olympics. Unfortunately, he could not participate in the 2008 games because excessive weight cutting caused his kidneys to fail.
Cormier certainly got attention as an Olympic athlete, but he wouldn't become famous until he started an MMA career that matched him against some of the world's most ferocious fighters.
Daniel Cormier Wresting Champion
Cormier never took home a medal from the Olympics, but he has received numerous awards from victories in other events.
Some of his standout achievements in freestyle include:
Gold medals at the 2002 and 2003 Pan American Championships.

Six consecutive Gold medals at the U.S. National Championships from 2003 to 2008.

A Gold medal at the 2003 and Bronze medal at the 2007 Pan American Games.

A Bronze medal at the 2007 World Championships.

A Silver medal at the 2005 World Cup.
He participated in the 96 kg (about 211 pounds) weight division in all of these events.
Experiences at the Olympics gave Cormier and other professional championships gave him quite a bit of exposure to various fighting styles. His reputation as a fierce contender grew among his peers and he attracted a large fan base.
Not surprisingly, his growing popularity made him attractive to larger organizations capable of paying higher purses and appearance fees. Soon, Daniel Cormier would transition to an MMA fighting style that would let him use his fists, arms, feet, and legs as well as holds.
He was signed by the UFC, the largest mixed martial arts organization in the world with connections to broadcasters North America, South America, Europe, Asia, and Australia.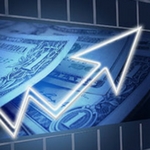 This has been one of the WORST years for stocks. But despite the awful trading conditions of the last eight months, I've delivered profit opportunities to my students like 22% on PBT after a week in the trade…And 31% on PEGA in only 8 days. I've JUST sent out a brand-new alert on a stock that's showing all the right signs of an impending breakout…

Click to Get the Trade and a Full Year of Stealth Trades for just $5 Today
Daniel Cormier MMA Era
By 2008, Daniel Cormier wanted to make a change in his career. He still enjoyed wrestling, but he wanted to expand his fighting style and find more lucrative competitions.
To reach this goal, he started training at the American Kickboxing Academy under the tutelage of kickboxing and MMA luminaries like Josh Koscheck, Jon Fitch, and Cain Velasquez.
Fighting for Xtreme MMA, Cormier debuted as an MMA fighter in 2009. He became the CMMA Heavyweight Champion on July 31, 2010, when he defeated Lucas Browne.
Just two weeks later, he took home another MMA title by defeating Tony Johnson in the KOTC Heavyweight Championship.
Daniel Cormier won several Strikeforce fights between 2010 and 2012. During his time with Strikeforce, he defeated:
Jason Riley via submission.
Devine Cole, whom he beat by unanimous decision.
Jeff Monson.
Cormier had reservations about participating against larger fighters with greater reaches in the Strikeforce Heavyweight Grand Prix. Eventually, he decided to enter.
He shocked the crowd and commentators by knocking out Antonio Silva during the first round. Cormier punched his opponent with such force that he broke his hand during the event.
He broke his hand again during the next year's Strikeforce Heavyweight Grand Prix when he defeated Josh Barnett after a five-round fight. The judges decided that Cormier won every round.
In 2013, Cormier faced Dion Staring, who he beat by TKO in the second round.
---
➤ Free Guide: 5 Ways To Automate Your Retirement
---
Daniel Cormier UFC Light Heavyweight Champ
Daniel Cormier joined Ultimate Fighting Championship in 2013 as a light heavyweight. He became the UFC Light Heavyweight Champion in 2017 after defeating Anthony Johnson.
The string of events leading up to the fight become confusing after UFC stripped Jon Jones of his champions after he faced felony charges in New Mexico. Jones was still set to participate, but UFC kicked him out of the competition when he failed a drug test.
During the final fight, Cormier and Johnson faced each other. When Johnson attempted a grapple in the second round, Cormier was able to force him into submission and take the title.
Daniel Cormier UFC Heavyweight Champ
Cormier had always had trouble meeting the light heavyweight goal. Even during the event against Johnson, Cormier had to get weighed twice before he could hit the 205-pound maximum.
In 2018, he advanced to the UFC heavyweight championship. He faced Stipe Miocic, who Cormier managed to knockout within the first round. Cormier became the first person to hold two UFC titles at the same time.
Cormier eventually lost to Stipe in 2019 by TKO in the fourth round.
During their trilogy fight, Stipe again came out the victor. This was Daniel's final run for the title. After this defeat he claims that he recognized Father Time had caught up with him and it was time to hang up his gloves.
Advertisement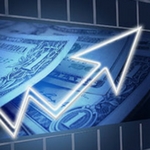 We have the world's leading artificial intelligence forecasting trends in the market. A strategy so precise it achieves a proven accuracy rate up to 87.4%. Check out the next 3 stocks this A.I. has on its radar for you in this free, live training.

Claim your seat now by clicking here.
Daniel Cormier Commentator
Cormier became a UFC commentator in 2016. His experience as a title-holding fighter gives him considerable insight into matches. He says that working alongside comedian, podcast host, and MMA commentator Joe Rogan helped him develop his skills.
During the years that Cormier, Rogan, and Jon Anik worked together, they developed a humor repertoire that added entertainment and excitement to the events.
DC and Helwani Show
Cormier currently co-hosts the "DC and Helwani Show" podcast with Ariel Helwani of ESPN. Most of the show focuses on upcoming UFC and mixed martial arts competitions. The two also discuss general sports, though, including professional basketball and football.
Cormier and Helwani have been posting episodes since May 2019. They tend to publish an episodes every Monday. Generally a recap of the previous week's events is discussed followed by an analysis on upcoming fights.
How Rich Is Daniel Cormier?
Cormier earned a tremendous amount of money as a UFC fighter. Disclosed payments for his fights may not have matched reality. In 2020, Cormier revealed that he got paid much more than UFC reported. He spoke about his competitions against Jon Jones and Anthony Johnson.
Officially, Cormier earned $80,000 for fighting Jones. Later, Cormier stated in an interview that he actually received $1 million.
After a fight against Johnson, Cormier supposedly received a $90,000 purse. Cormier claims UFC actually paid him $300,000. He says that he also received $1 per pay-per-view (PPV) buy, which came to about $300,000. He received an extra $400,000 payment. If true, Daniel Cormier made $1 million from one event.
He also says that once he reached this magic 7-figure number he never got paid lower amounts so it's probably fair to assume his overall net worth is higher than even the analysts presume.
Daniel Cormier Net Worth Summary
It's always difficult to determine a celebrity's net worth. Even if you knew all of someone's assets, you would have to make assumptions about the financial value of homes, vehicles, and other properties.
Most people believe that Daniel Cormier is worth about $6 million. His comments about UFC paying him significantly more than reported, however, puts this amount in question.
It's probably fairer to say that Daniel Cormier is worth at least $6 million. In truth, he could have much more.
Advertisement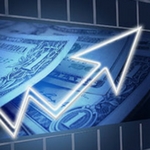 And Reuters magazine calls this type of trading "the new baby boomer hobby." An anonymous trader -- living at the base of the Smoky Mountains -- just released a free report revealing a step-by-step system to generating an extra $5,000 per month in income thanks to this trading strategy. The report is free until Sunday.

Click here for the FREE REPORT...