Dylan Dreyer works as a meteorologist at NBC News. She frequently appears on Weekend Today, where she rotates duties with Sheinelle Jones. She also appears on Today, especially as a replacement for Al Roker or Carson Daly.
Dreyer's career as an NBC meteorologist started in Boston, Massachusetts, at WHDH, which is owned by NBC. She began working there in 2007. She moved to NBC News during September 2012 and has been there ever since.
Dylan also makes appearances on NBC Nightly News and The Weather Channel. Clearly, she's one of the country's most popular meteorologists.
Dylan Dreyer Meteorologist
Dylan Dreyer studied meteorology at Rutgers University. She graduated with a bachelor's degree in 2003. After graduating, she took a job at WICU in Erie, Pennsylvania. Later, she moved to WJAR in Providence, Rhode Island.
Dreyer worked in several Northeastern towns and cities, slowly gaining a reputation for her dedicated work ethic and pleasant on-stage personality.
Eventually, NBC took notice of her great talents and recruited her to their New York office, where she became a meteorologist and correspondent for some of the network's most popular national shows.
Why Is Dylan Dreyer Famous?
Dylan Dreyer is famous for her skills as a meteorologist and her likable personality. She has a trustworthy character that her audience enjoys. The Today Show has an audience size of about 4.2 million people. The NBC show's audience has been growing by about 7% per year for several years.
She gained popularity quickly after moving to the New York City area to work with the national NBC station. Shortly after her arrival, Hurricane Sandy ravaged much of the Atlantic seaboard and the Gulf of Mexico. The storm caused about $70 billion in damages. While unfortunate, the hurricane thrust Dreyer into the spotlight.
Today, people might get most of their news from the internet. In 2012, though, people were glued to their television screens. Millions of people relied on Dylan Dreyer to give them critical information about the storm.
In 2013, another unfortunate incident brought attention to Dylan Dreyer. While traveling to cover a blizzard in the New York area, her news van had an accident and she suffered a mild concussion. She was covering the blizzard for the Today Show, so millions of people heard her name and learned more about her after the accident.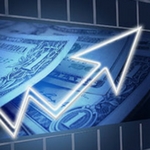 This list ranks the top optionable stocks daily based on trend, volume, price and our proprietary algorithm. FREE bonus: a strategy for generating income in 8 minutes per day.

View this list for FREE now!
Dylan Dreyer Rise to Fame
Dylan Dreyer got a small taste of popularity while working at Jake's Cree-Mee Freeze in Manalapan, New Jersey. While working at the ice cream shop during high school, HBO shot several scenes of Sex and the City in the town. Observant viewers can catch a glimpse of Dylan Dreyer at work over the shoulder of Sarah Jessica Parker.
Dreyer didn't become famous overnight. She did, however, stand out as a shining star everywhere she went. Whether working as a meteorologist in a small town or a large city like Boston, she dedicated herself to doing her work as well as possible. Her hard work led to a steady rise in her career. She became a nationally famous meteorologist when she was barely 30 years old.
---
➤ Free Guide: 5 Ways To Automate Your Retirement
---
Where Did Dylan Dreyer Go To School?
Dylan attended Rutgers University and earned a degree in meteorology. She didn't choose the school for its meteorology program, though. Originally, she planned to earn a degree in engineering. She entered with an open mind, though, and took several classes to explore her options. She eventually settled on meteorology, which quickly turned into a passion and led to her career.
She enjoyed meteorology because it combined her love of math and science. She developed her skills by serving as the weather anchor for the school's radio station and TV network. She graduated at the top of her class in 2003. She says that she sacrificed much of her social life to meet her goals.
It was a significant change because she had been a popular athlete in high school. After graduating and starting her career, she soon realized that she needed to take a more balanced approach to life. Now, she finds it much easier to excel in her career while still spending time with her family and friends. In fact, she lists travel as one of her favorite pastimes.
Dylan Dreyer Today Show
Dreyer joined the Today Show as the third-hour weather correspondent and co-host in 2012. Previously, she had worked for regional adaptations of the Today Show format, including Today in New England.
In 2018, Dreyer traveled to Pyeongchang to cover the Winter Olympics. She has also covered significant weather events, such as 2015's record-breaking snowfall in Boston and 2014's polar vortex.
Advertisement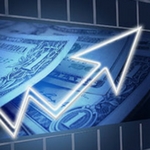 And Reuters magazine calls this type of trading "the new baby boomer hobby." An anonymous trader -- living at the base of the Smoky Mountains -- just released a free report revealing a step-by-step system to generating an extra $5,000 per month in income thanks to this trading strategy. The report is free until Sunday.

Click here for the FREE REPORT...
Dylan Dreyer Husband and Kids
Dreyer was raised in Manalapan, New Jersey, with her two brothers.
She got married in 2012 to Brian Fichera. The two met while working in Boston. Fichera works as a writer, producer, and camera operator for NBC.
Dreyer gave birth to her first son near the end of 2016. During the summer of 2019, she announced on air that she was pregnant with her second child. She gave birth to a second son during January 2020.
In May 2021, Dreyer announced she was pregnant with her third son. She's expected to give birth in November 2021. While she considers herself blessed with her children, she unfortunately had a miscarriage in 2019. She has been open about the topic and discussed it on TV and in interviews.
Fun fact! Dylan Dreyer's aunt set a record on the original The Price Is Right. Her total winnings came to more than any other contestant had reached before.
Dylan Dreyer Net Worth Summary
No one really knows how the net worth of Dylan Dreyer and her husband, Brian. Most fans who have looked into the matter, however, estimate the family has a net worth of about $5 million. In addition to her salary as a nationally renowned meteorologist, she earns money from personal appearances.
Advertisement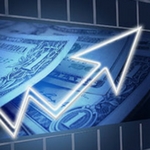 This list ranks the top optionable stocks daily based on trend, volume, price and our proprietary algorithm. FREE bonus: a strategy for generating income in 8 minutes per day.

View this list for FREE now!