Jon Favreau has had an eclectic career in film and television. Even after becoming a household name as the creator of The Mandalorian and his numerous appearances in Marvel Universe films, he still finds time to work on smaller projects that test his artistic strength as a director, writer, and actor.
Perhaps you don't know Jon Favreau by name. Maybe you know him as the tall, beefy guy who finds himself forced to babysit a young Spider-Man in Spider-Man: Homecoming and Spider-Man: Far From Home. When you see him on screen, though, you recognize him as a star who has appeared in countless blockbusters.
If you only know him from action movies, you have a lot of interesting things to learn about this multi-talented artist. His talent and hard work have helped him accumulate a net worth that might surprise you.
Who Is Jon Favreau?
Jon Favreau developed an early interest in acting. He stopped attending Hebrew school so he could focus on his craft. Instead, he attended The Bronx High School of Science, a school designated for gifted students that show exceptional promise.
He spent some time at Queens College but dropped out before graduating. Somehow oddly, he got a job working for Wall Street firm Bear Stearns. In 1988, at the age of 22, he moved to Chicago to pursue his interest in comedy.
While living in Chicago, Jon Favreau performed at some of the city's most renowned theaters, including the Improv Institute and the ImprovOlympic.
Jon Favreau: Actor and Filmmaker
Favreau learned a lot about improvising with his fellow actors. He didn't get his big break until 1993, though. Luckily, he brought plenty of stage experience with him to the movie set.
Favreau's first major role had him acting beside Sean Astin in Rudy, an inspirational movie about a small student who overcomes his obstacles to play on Notre Dame's football team. While filming, Favreau met Vince Vaughn, who would play an important role a few years later.
In 1994, Favreau appeared in PCU as a hilarious stoner—too stoned to recognize musician George Clinton of all people—who stumbles his way through college life, passes out on sidewalks, and mistakenly believes elderly women are saying highly inappropriate things to him. PCU also featured Jeremy Piven, Jessica Walter, and David Spade.
Favreau had a run of minor successes during the 1990s, including roles in Deep Impact, Very Bad Things, as well as several TV shows.  
As Favreau moved into the 2000s, he began to stretch his creative muscles. He started taking directing and writing more seriously.
He kept acting, which landed him a high-profile gig opposite Vince Vaughn in Swingers.
As a director, he got behind the camera for:
Made

 (2001)

An episode of 

Undeclared

 (2001)

Elf 

(2003)
It's worth taking a moment to explore Elf. The Christmas-themed movie starring Will Ferrell, James Caan, Zooey Deschanel, and Peter Dinklage was almost certainly his most popular work as a director at the time. The movie still has a cult following.
His ongoing work as a director includes:
Iron Man 

(2008)

Iron Man 2 

(2010)

An episode of 

The Office

 (2013)

The pilot for 

About a Boy

 (2014)

Chef 

(2014)

, 

in which he also played the starring role (2014)

The Jungle Book (2016)

The Lion King 

(2019)

The Chef Show

 (2020), he appeared in and directed 22 episodes of the TV documentary 

The Mandalorian (2020), 

Favreau directed one episode called "Chapter 9: The Marshal."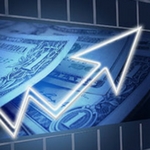 The early bird gets the worm and the options trader who waits until 9:30EST can win big! Hi, I'm Dave Aquino and if you're new to options trading, my e-book "How To Master the Retirement Trade" will show you exactly how to take advantage of this early morning, profitable, but often overlooked window of trading time.

Download your copy today and let's get started!
Jon Favreau TV Shows
Jon Favreau has always made time for TV shows. Some of his outstanding work appears in:
Star Wars: The Clone Wars (2010 to 2013)
The Mandalorian, he makes an appearance in one episode and produced 24 episodes.
The Book of Boba Fett (2021), he serves as executive producer for all seven episodes.
---
➤ Free Guide: 5 Ways To Automate Your Retirement
---
Jon Favreau Movies
We've already covered the important movies that Favreau directed—and a handful of the ones he acted in. Still, he has a much larger oeuvre to explore as an actor and producer.
Some of his acting credits not mentioned above include:
Iron Man
Iron Man 2
John Carter (2012)
Iron Man 3 (2013)
The Wolf of Wall Street (2013)
Chef (2014)
Entourage (2015)
Solo: A Star Wars Story (2018)
Avengers: Endgame (2019)
Jon Favreau Awards
Jon Favreau has been nominated for an impressive number of awards. As it typically goes, he has won considerably fewer. Let's start with the awards he got to take home:
Saturn Awards for Best Director in 2009 for Iron Man
The Visionary Award from the Saturn Awards for his contribution to film
A Lifetime Achievement Award from the Visual Effects Society Awards
Receiving a nomination is a tremendous honor that no one should overlook.
Favreau has been nominated for:
A Critics' Choice Movie Award for Best Actor in a Comedy (Chef)
Two Directors Guild of America Awards for Outstanding Directing in Reality Programs for the 2020 and 2021 seasons of The Chef Show
Directors Guild of America Awards for Outstanding Directing in a Dramatic Series (The Mandalorian)
Golden Globe Awards for Best Television Series—Drama (The Mandalorian)
A Huge Award in 2009 for Dramatic Presentation—Long Form (Iron Man)
A Hugo Award in 2020 for Dramatic Presentation—Short Form (The Mandalorian)
Saturn Awards Best Director (The Jungle Book)
Considering how much attention The Mandalorian got, there's a good chance that his future Star Wars-related work will earn similar accolades. 
Advertisement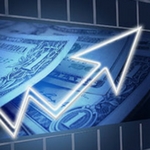 We have the world's leading artificial intelligence forecasting trends in the market. A strategy so precise it achieves a proven accuracy rate up to 87.4%. Check out the next 3 stocks this A.I. has on its radar for you in this free, live training.

Claim your seat now by clicking here.
Did Jon Favreau Create The Mandalorian?
That's a bit of a loaded question. Jon Favreau did not create the Mandalorian character. He did, however, create the immensely popular series The Mandalorian.
It was almost a sure-fire success before it even aired. Who wouldn't want to watch a stoic warrior battle his way through obstacle after obstacle to protect a baby Jedi? OK, technically not a baby since it's decades old, but apparently the species ages very slowly.
Plus, that baby Jedi was immensely cute. Everyone wants to watch that series. 
Are Vince Vaughn And Jon Favreau Friends?
Jon Favreau and Vince Vaughn are good friends in real life. Their on-screen chemistry isn't just acting. They legitimately have strong feelings and trust for each other.
What might surprise some fans, though, is that the two share a third terrific friend: Jason Bateman. You can see the three of them act together in several movies. Apparently, they really love each others' company and acting abilities.
Is Jon Favreau A Good Director?
Absolutely! Jon Favreau has proven that he can make comedies, dramas, action, and science-fiction movies. No one is saying he's Orson Welles, exactly.
Then again, Favreau probably has decades ahead of him to try new ideas. He might even enter new genres.
He seems like the rare type of artist who can concentrate on one type of idea for a long time, but they switch to a whole other concept without missing a beat.
How Rich Is Jon Favreau?
Analysts estimate that Jon Favreau is worth about $100 million. Don't be surprised to see Favreau's worth climb much higher over the next decade.
He has shown a remarkable talent for directing, producing, and performing in blockbuster movies. The Marvel Universe has him to thank for some of its greatest successes.
Now that he has a foot firmly planted in the Star Wars universe, he could use his influence to build even more wealth.
Jon Favreau's Net Worth Summary
How much is Jon Favreau's net worth? Not even he could probably give you an accurate answer without calling his accountant or business manager. What matters most is that he has accumulated at least $100 million, which is more than enough money for him to live comfortably for decades. He could stop working today and do very well for himself.
Favreau isn't someone who can just stop creating, though. He will likely work until he no longer has the energy. Even then, you can bet that he will work on scripts from the comfort of his home.
Creatives don't become as popular and wealthy as Favreau by doing everything for the money. Good business sense certainly plays a role, but he is a driven person who seems to love his work. With those traits on his side, it's impossible to know how much money, assets, and awards he will collect throughout his life.
You don't need to worry about Jon Favreau. He's doing just fine. And he will continue doing great work that keeps money and projects coming in. As surprising as it might seem, that deadlocked stoner from PCU might end up becoming one of the most influential writers, directors, and producers in contemporary film.
Advertisement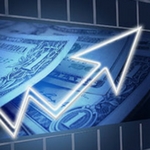 The next 10 minutes could change your life. We've recorded a special sit-down interview with a reclusive millionaire who details how he's closed out winning trade after winning trade throughout the volatility of 2022. In fact, he hasn't closed a single losing trade since 2016. Sounds impossible? It's not - and he'll prove it to you.

Click to see this exclusive sit-down interview