Candace Owens started as a noteworthy – although not necessarily famous – journalist. After graduating from Stamford High School, where she received horrendously racist voicemails from classmates that led to a $37,500 settlement in her favor, Owens entered the Rhode Island University's journalism department. She left the program after three years, citing an issue with her student loan.
Even without a degree, she managed to get an internship at Vogue magazine. After a few years, she left the magazine to join a private equity firm. She moved up the ladder quickly and became the firm's vice president of administration.
In 2015, Owens became CEO of the marketing agency Degree180. She contributed to the company blog, and her work typically took an anti-conservative and anti-Trump stance. She promoted the need for significant social change. She also mocked conservative Republicans in ways that any marketing agency would consider unprofessional. 
Things were getting weird for Candace Owens. The future had much stranger opportunities in store for her, and she was ready to embrace them no matter how much they contradicted her earlier positions.
Why Is Candace Owens Famous?
Candace Owens drew some national attention during the Gamergate controversy. A project she was running would take screenshots of potentially offensive social media posts. As a result, hackers gained access to her personal information in an attempt to dox her.
Oddly enough, Owens did not blame the doxing on conservative trolls fueling the Gamergate controversy. Instead, she said that progressives were to blame. She offered little to no evidence for her claims.
In all fairness, most conservative and liberal media outlets condemned the Gamergate scandal, saying that it went too far by exposing personal information and encouraging people to target commenters who upset them.
Owens, however, had only dipped her toe into popularity. National fame was right around the corner.
How Did Candace Owens Get Famous?
Candace Owens became truly famous in 2017 when she changed her political views overnight. She has stated that she "became a conservative overnight" because she "realized that liberals were actually the racists."
Owens's change of perspective went so far that she immediately embraced Donald Trump as a successful president. This surprised many people because she was one of the few high-profile Black women who supported President Trump.
Her support went far beyond posting positive opinions to her social media accounts and blogs. In November 2017, conservative organization Turning Point USA's founder Charlie Kirk told a gathering at a MAGA Rally that Owens would become the group's director of urban engagement. Some pundits accused Turning Point of hiring her to counter recent accusations of racism within the organization. Owens left Turning Point in May 2019.
Owens received a personal endorsement from President Trump in 2018 when he said that she was "having a big impact on politics" and was sparking a debate that was "so good for our Country!"
Surprisingly, Owens didn't register as a Republican until 2018 after Brett Kavanaugh's nomination to the Supreme Court. According to Candace Owens, Kavanaugh's victimization had parallels to Black men who were lynched because of the requirement to "believe women."
Many people took offense at her attempt to link "social lynching" to the actual lynchings of about 3,500 Black Americans between 1882 and 1968, as reported by the Tuskegee Institute.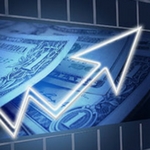 The early bird gets the worm and the options trader who waits until 9:30EST can win big! Hi, I'm Dave Aquino and if you're new to options trading, my e-book "How To Master the Retirement Trade" will show you exactly how to take advantage of this early morning, profitable, but often overlooked window of trading time.

Download your copy today and let's get started!
Candace Owens Politics
The politics of Candace Owens have transformed over the years. Since 2017, though, she has moved deeper into far-right conservative thought. She has voiced her opinions through several outlets, including:
InfoWars, a conspiracy theory and fake news platform run by Alex Jones.
The Candace Owens Show on PragerU's YouTube Channel – despite PragerU's name, it is not an educational institution. Rather, it is a nonprofit media company that frequently produces videos featuring anti-immigration and climate change denial perspectives.
Fox News, which she has consistently used to distance herself from conspiracy theories that she supports on other platforms, including her blog.
She maintains a regular presence on Twitter and other social media platforms. She has written one book, Blackout: How Black America Can Make Its Second Escape From the Democrat Plantation. 
---
➤ Free Guide: 5 Ways To Automate Your Retirement
---
Candace Owens Scandals and Controversies
A fair amount of Candace Owens' fame comes from her willingness to jump into the middle of scandals and controversies, often by making claims without any scientific or documented support.
Some of her high-profile scandals and controversies include the following.
Women Without Children
In 2018, Candace Owens claimed with no evidence that "something bio-chemically happens" to women who do not have children.
To make the tweet even more harmful, she linked to Kathy Griffin, Chelsea Handler, and Sarah Silverman. When Silverman countered, Owens accused her of supporting gangs and terrorists.
It's worth noting that Candace Owens did not have any children at the time. As of mid-2021, she has one child.
Anti-Feminist Views
Owens rails against feminism and has called the #MeToo movement "stupid." She claims that she "hates" it.
The #MeToo movement primarily seeks to hold men accountable for using positions of power to take advantage of women.
She says that #MeToo is flawed because it's built on the premise that "women are stupid, weak, and inconsequential."
"Muslim Bans"
Owens supports general travel bans from countries with primarily Muslim populations.
She predicts that the United States will become a Muslim-majority country by 2050, and that Sharia law will replace the country's current legal system.
2020 Election Results
Candace Owens has stated on multiple occasions that the 2020 Presidential Election results are fraudulent and that Donald Trump, rather than Joe Biden, belongs in the White House.
She has called the election "clearly rigged." Dozens of lawsuits have attempted to make similar arguments. None of them has shown enough evidence to progress through the court system. The United States Supreme Court has also refused to hear cases about the 2020 elections.
Several prosecutors who filed claims now face multi-million dollar defamation suits from the companies that make election voting systems and software.
Support for Hitler
During a 2018 event for Turning Point, Owens stated, "You know, [Hitler] was a national socialist, but if Hitler just wanted to make Germany great and have things run well, okay, fine."
She added that the problem with Hitler was that he had ambitions beyond Germany and that he wanted to globalize.
Christchurch Massacre
The manifesto written by the shooter at the Christchurch Massacre claimed he drew influence from Candace Owens, especially her positions on gun access and anti-Muslim immigration. Owens responded quickly, saying that she had never tweeted about the Second Amendment or Islam.
A review of her tweeting history revealed several posts about both topics.
COVID-19
Regarding the COVID-19 pandemic, Owens has claimed without evidence that deaths were over-counted. (Experts believe that deaths are under-counted.)
She has also claimed that Bill Gates is a "vaccine criminal," the left has become a "Doomsday Cult," and that it was impossible for a vaccine to reach people before June (as of June, millions of Americans have been vaccinated).
Candace Owens Harry Styles Comment
In November 2020, musician Harry Styles appeared on the cover of Vogue wearing a Gucci dress. Candace Owens shared her cultural opinion that the photo was another example of men being feminized. Somehow, she connected the images to Marxism. She didn't bother to address powerful men throughout history who wore dresses, togas, makeup, and wigs. 
Candace received some criticism for her comments. Realistically, the attention she received was nothing compared to the attention that Harry Styles enjoyed. Millions of the musician's fans responded favorably to his choice of wardrobe.
The choice probably wasn't nearly as controversial as some people assumed. Many rock stars have appeared wearing dresses and other traditionally feminine garb, including Kurt Cobain from Nirvana and Iggy Pop of the Stooges. For whatever reason, Owens felt she needed to add her opinion to a cultural phenomenon that stretches back way before she was born.
Advertisement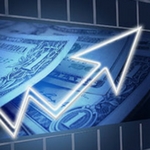 The next 10 minutes could change your life. We've recorded a special sit-down interview with a reclusive millionaire who details how he's closed out winning trade after winning trade throughout the volatility of 2022. In fact, he hasn't closed a single losing trade since 2016. Sounds impossible? It's not - and he'll prove it to you.

Click to see this exclusive sit-down interview
Is Candace Owens Married?
Yes, Candace Owens is married to George Farmer, a former chair of Turning Point UK and a private equity manager. She gave birth to their first child in 2021.
How Much Is Candace Owens Worth?
Given the amount of airtime that Candace Owens gets and her staunch support for wealthy politicians, fans might assume that she has significant wealth. In fact, her estimated worth is just $1 million.
She has said that she plans to run for president in 2024. If that's the case, she will need to raise considerable funds to campaign.
Overall, in the 2020 presidential election, Joe Biden and Donald Trump spent about $1.3 billion.
Candace Owens Net Worth Summary
Candace Owens is still a rather young woman with decades ahead of her to grow her popularity and wealth. Her current connections within the Republican Party and Trump Organization could give her career a considerable boost.
Depending on whether the Republican Party and conservatives decide to follow Trump's leadership, Candace Owens could have opportunities to turn her talking points into top-selling books.
After all, Bernie Sanders added about $2.5 million to his personal wealth by publishing a book during the brief period when it looked like he might win the Democratic nomination.
If Owens can accomplish something similar, she could more than double her net worth.
Advertisement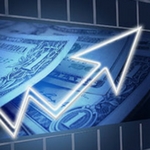 We could be facing one of the harshest economic challenges ever experienced thanks to an incompetent government and severe global unrest. If you aren't proactive, you could see yourself and your family become another financial casualty. But, the Inflation Survival Plan has you covered. Learn insider tips and tricks, IRS loopholes and more that will help your finances soar.

Take 15 Seconds to get the FREE Inflation Survival Plan and ensure your family's financial security.