The Wonder Years was one of television's highlights in the late '80s and early '90s, primarily because of its talented star, Fred Savage. The mere mention of his name has fans reminiscing about his adorable portrayal of the program's main character, 12-year-old Kevin Arnold.
While Savage's first major role put him on the map, it isn't his only claim to fame. Savage has shown his talents extend far beyond the roles he played as a child actor, and many agree that his recent projects prove his skill as a versatile entertainer.
A lifetime of hard work has ensured that Savage is in a strong financial position, but his fans remain curious about the details.
Did his time on The Wonder Years earn him enough to live the rest of his life in luxury, or did he fall victim to the same financial traps that caused other child actors to lose their fortunes? In other words, what is Fred Savage's net worth today?
Fred Savage Rise To Fame
At the age of nine, Fred Savage was already on screen, playing minor roles in programs like Morningstar/Eveningstar, The Twilight Zone and Crime Story.
He won a supporting part in The Boy Who Could Fly (1987), and he was awarded the lead in Dinosaurs! – A Fun-Filled Trip Back in Time! (1987), before he got his big break: the grandson in everyone's favorite 1987 film, The Princess Bride. 
This type of early success is usually limited to the sons and daughters of movie stars, critically acclaimed actors and high-profile directors, but Savage didn't come from a typical Hollywood family. In fact, his parents worked in real estate and consulting.
However, they supported their children's ambitions, which made it possible for Fred, his brother Ben and sister Kala to develop successful careers in acting and music.
Savage developed a following after his endearing performance in The Princess Bride, which made him the obvious choice when The Wonder Years was cast. 
Fred Savage: The Wonder Years
No one believes that The Wonder Years would have been nearly as successful without the innocent charm that Fred Savage brought to the show. Savage played Kevin Arnold, a teenager who is navigating the complexities of adolescence along with challenges of life through the tumult of the late 1960s and early 1970s. 
The program is told from the perspective of Kevin Arnold at the age of 30 as he reflects on the angst that plagued him throughout this period of his life.
Aside from issues that every teenager can relate to – young love, a massive pimple, and the pressures of family life – Arnold experiences the trials associated with the period – war, social unrest and extraordinary accomplishments like Neil Armstrong and Buzz Aldrin's first steps on the moon. 
The Wonder Years was billed as a comedy, but the program didn't shy away from difficult subjects. There were thoughtful discussions of the most pressing social issues of the time. These were often brought to the surface by sister Karen Arnold.
The program excelled at illustrating the sort of joy and conflict that was common during this period between traditional suburban parents and the children that wanted to tear down the old world and build a new one. 
Without the talents of a particularly versatile cast, The Wonder Years could not have created a durable body of work. It is still as popular today as it was 30 years ago – perhaps more so now that streaming services make it possible to binge-watch entire seasons in one sitting.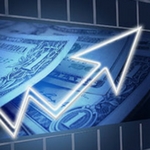 Here's something investment expert Nilus Mattive has never discussed publicly before...

He believes right now is the best time to consider putting some money into the cryptocurrency markets. Let him show you the seven big cryptos that could go to zero, as well as some of his favorite plays and strategies for 2023.

Watch this free video and see for yourself.
How Much Is Fred Savage's Net Worth?
Once The Wonder Years filmed its final episode, fans assumed that Fred Savage was a multi-millionaire. It seemed likely, based on the show's success, that he was in the sort of financial position that would allow him to retire before the age of 20. 
Savage didn't call it quits, though he did take time out for college. Afterward, he went back to acting and added directing to his resume.
Some of his castmates from The Wonder Years continued their acting careers after the show ended, but none found the same level of financial success.
Today, Fred Savage's net worth is estimated at approximately $14 million, thanks to the commitment and focus that started when he was just nine years old. 
---
➤ Free Guide: 5 Ways To Automate Your Retirement
---
Fred Savage Movies
The pre-Wonder Years movies weren't Fred Savage's only foray onto the big screen. While he was playing the part of Kevin Arnold, he continued to pursue film roles. In 1988, he acted in Vice Versa and Runaway Ralph, and he was cast in 1989's Little Monsters and The Wizard. 
After The Wonder Years, Savage stepped out of the spotlight to earn a bachelor's degree in English from Stanford University. However, it didn't take long for him to get back to work. Post-Wonder Years film credits include: 
No One Would Tell (1996)
A Guy Walks Into a Bar (1997)
Jungle Book: Mowgli's Story (1998)
The Rules of Attraction (2002) 
Austin Powers in Goldmember (2002)
The Last Run (2004)
Welcome to Mooseport (2004)
Super Troopers 2 (2018)
Once Upon a Deadpool (2018)
It's true that none of these movies made a big impression, but Savage's film credits had important implications for the future of his career. Savage directed his first feature film in 2007 – Daddy Day Camp, the sequel to Daddy Day Care, starring Cuba Gooding Jr.
Fred Savage TV Shows
If Fred Savage's film career didn't particularly contribute to his fortune, his television career more than made up for that.
Between acting, directing and producing, he participated in dozens of programs over the past 30 years. Some were before The Wonder Years, some during, and some after. The list goes on and on: 
Actor
The Twilight Zone (1986)
Morningstar/Eveningstar (1986 – 1987)
Convicted: A Mother's Story (1987)
Hello Kitty's Furry Tale Theater (1987)
ABC Weekend Special: Runaway Ralph (1988)
Run Till You Fall (1988)
The Wonder Years (1988 – 1993)
When You Remember Me (1990)
Saturday Night Live (1990)
Christmas on Division Street (1991)
Seinfeld (1992)
No One Would Tell (1996)
How Do You Spell God? (1996)
The Outer Limits (1997)
Working (1997 – 1999)
Boy Meets World (1998)
Oswald (2001–2003)
Nick Jr. (2001–2003)
Law & Order: Special Victims Unit (2003)
Justice League Unlimited (2004)
Kim Possible (2004–2007)
Crumbs (2006)
Holidaze: The Christmas That Almost Didn't Happen (2006)
Family Guy (2009)
Generator Rex (2010–2013)
Mr. Sunshine (2011)
Happy Endings (2011)
BoJack Horseman (2014–2016)
The Grinder (2015–2016)
Friends from College (2017–2019)
Child Support (2018)
Robot Chicken (2018)
Modern Family (2018)
Bob's Burgers (2018)
The Conners (2018–2021)
What Just Happened??! with Fred Savage (2019)
Director
Working (1999)
Boy Meets World (1999 – 2000)
All About Us (2001)
Even Stevens (2001 – 2002)
That's So Raven (2003–2005)
Drake & Josh (2004)
Unfabulous (2004–2005)
Phil of the Future (2004–2006)
Ned's Declassified School Survival Guide (2004–2007)
Kitchen Confidential (2005)
Zoey 101 (2005)
What I Like About You (2005)
Cavemen (2007)
Hannah Montana (2007)
Doozers (2007 – 2008)
Wizards of Waverly Place (2007 – 2008)
It's Always Sunny in Philadelphia (2007 – 2009)
Ugly Betty (2008)
Worst Week (2008)
Zeke and Luther (2009)
Ruby & The Rockits (2009)
Greek (2009 – 2010)
Party Down (2009 – 2010)
Sons of Tucson (2010)
Big Time Rush (2010)
Blue Mountain State (2010)
Modern Family (2010 – 2020)
Gigantic (2011)
Breaking In (2011)
Perfect Couples (2011)
Franklin & Bash (2011)
Friends with Benefits (2011)
Mr. Sunshine (2011)
Happy Endings (2011)
How to Be a Gentleman (2011 – 2012)
2 Broke Girls (2011 – 2016)
Whitney (2012)
Best Friends Forever (2012)
The Michael J. Fox Show (2013)
The Crazy Ones (2013)
Super Fun Night (2014)
Growing Up Fisher (2014)
Friends with Better Lives (2014)
Playing House (2014)
Bad Teacher (2014)
Garfunkel and Oates (2014)
Marry Me (2014)
The Goldbergs (2014 – present)
Sin City Saints (2015)
Casual (2015 – 2016)
Fresh Off the Boat (2017)
LA to Vegas (2018)
The Cool Kids (2018 – 2019)
The Conners (2018 – 2021)
Single Parents (2019 – 2020)
Black-ish (2020)
Indebted (2020)
Dash & Lily (2020) 
Producer 
Phil of the Future (2004 – 2006)
It's Always Sunny in Philadelphia (2007 – 2009)
Party Down (2009 – 2010)
Best Friends Forever (2012)
Garfunkel and Oates (2014)
Advertisement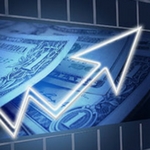 The SV Bank collapse marked the second-largest U.S. bank to close since the Great Recession…'God have mercy on us all': Robert Kiyosaki warned.

Kiyosaki is turning to gold and silver — a popular hedge against inflation. Gold can't be printed out of thin air like fiat money and it's value is largely unaffected by economic events.

'I'm buying gold because I don't trust the Fed," he said.

source: yahoo!news

Ready to dump your paper assets? Get Your Free Gold & Silver Guide Now
Fred Savage Awards and Honors
There's an old saying, "jack of all trades, master of none." It means people who try to do too many things end up doing none of them well.
Fred Savage is the exception to that rule. He has been nominated for a long list of awards and accolades for acting, directing and producing. In many cases, he won, and not just for his talent in The Wonder Years. 
This is just a taste of the recognition Savage has received: 
Young Artist Award for Best Supporting Young Actor (1987)
Young Artist Award for Best Young Actor (1987) 
Saturn Award for Best Young Performer (1988)
Young Artist Award for Best Young Actor in a Television Series (1988)
People's Choice Award for Favorite TV Performer (1989)
Viewers for Quality Television Award Award for Best Actor (1989)
While Savage hasn't taken an Emmy or a Golden Globe Award home quite yet, he has been nominated multiple times. Given his on-going contributions to some of television's most popular programs, it is likely just a matter of time before he takes the stage at one of those prestigious ceremonies. 
Is Fred Savage Married?
Fred Savage stayed out of the tabloid spotlight by skipping the stereotypical celebrity relationship drama.
In August 2004, he married Jennifer Lynn Stone – a childhood friend from his Chicago neighborhood. Jennifer, who once worked in commercial real estate, should not be confused with Jennifer Lindsay Stone, the actress best known for her work on the Wizards of Waverly Place.
In 2006, the couple welcomed their first child, a son they named Oliver Phil Savage. In 2008, daughter Lily Aerin Savage arrived, and their third child, son Auggie Savage, was born in 2012. 
Fred Savage Net Worth Summary
Though Fred Savage's net worth might not make lists of the wealthiest celebrities, the estimated $14 million fortune is more than enough to enjoy a comfortable lifestyle with his family.
Savage occasionally shares photos on social media showing trips to Disney and other destinations, but the family doesn't tend to participate in the luxury trips and hobbies that interest their show business peers. For example, when Savage and his wife are home and able to relax together, their favorite pastime is settling down to the latest episode of The Bachelor.  
Advertisement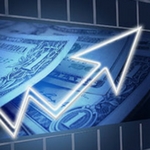 Biden's not holding back... He's warned you that he plans to raise: Income taxes, death taxes, capital gains taxes & corporate taxes. Some or all of which WILL affect you or your family in one way or another... But it's not too late... yet.

Thousands of Americans are getting their FREE IRS LOOPHOLE KIT to discover the secret to protecting your retirement savings from Biden, and inflation...

CLICK HERE to request a FREE Copy of the Guide To IRS Loopholes For Your IRA/401(k)