The Ultimate Fighting Championship (UFC) brand has broken barrier after barrier. When it launched in 1993, bringing fighters from different backgrounds together was a fringe concept. Thanks to the UFC, this idea has gone from outlier to mainstream to the most successful Pay-Per-View (PPV) event in the world. 
In the early days, UFC events were known for their bold tagline: The only rule is that there are no rules. That has since changed to reduce injuries, but UFC events still draw crowds because of the lawless, dramatic feel that takes over every fight. 
The original concept of the UFC was to bring martial artists from different disciplines together to determine once and for all which techniques are most effective. Experts in areas like kickboxing, sambo, karate, judo, boxing, jiu-jitsu, wrestling, taekwondo, and similar were paired up regardless of disparities in weight. 
As the sport evolved, athletes combined elements of multiple disciplines to increase their overall effectiveness. That resulted in a new style of fighting known as Mixed Martial Arts (MMA).  
At 6'4″ and 250 pounds, Francis Ngannou is a formidable presence. He is known as "The Predator" because he is quick to knock out opponents early in his matches. In late March 2021, Ngannou cemented his legacy by winning the title of UFC Heavyweight Champion. 
Ngannou said he isn't satisfied with this one accomplishment – he still has a lot to do before he hangs up his gloves. Ngannou says his lifelong dream is to earn a professional boxing title – and right now, that would mean defeating heavyweight boxing champion Tyson Fury. 
Will that match ever occur? It's hard to say. In the meantime, Ngannou continues to train for his next UFC fight. After all, fans can't get enough. Ngannou's extraordinary story, coupled with world-class skill, has created a legend. 
Where did Francis Ngannou acquire the fighting skills that earned him a UFC title? What is life like for him outside of the octagon, and what is Francis Ngannou's net worth today? 
Who Is Francis Ngannou? 
Francis Ngannou spent his childhood in the small Cameroon village of Batié. The family was poor, and educational opportunities were hard to come by.
After his parents divorced, Ngannou lived with an aunt. By the age of 10, he was hard at work in a local sand quarry so that he could help to support his family. 
Ngannou had the opportunity to change his circumstances by falling in with dangerous gangs, but he took another path. Instead, he focused on building his reputation as a fighter – and that led to intensive training in boxing.
Ngannou took a break from training in his early 20s due to health issues, but he wasn't gone for long. At the age of 26, he refocused on achieving his goal – and he was willing to give up everything he knew to make it happen. 
How Did Francis Ngannou Reach Paris?
Francis Ngannou had no legal right to enter Europe, but he knew his future as a boxer depended on making it to Paris, France. He spent a year trying to find a successful way to cross the border from Morocco. In 2013, he made it happen, slipping into Spain after a treacherous sea voyage – reported his sixth attempt. He was detained by Spanish authorities, and he spent two months in jail. 
Once released, Ngannou traveled to Paris, but when he arrived he faced significant challenges. Without friends, family, or money to get on his feet, he found himself living on the streets. That's where Fernand Lopez Owonyeb, a mixed martial artist from Cameroon, met Ngannou and immediately saw his potential. 
Lopez was an extraordinary MMA trainer and coach who operated Paris' MMA Factory – the biggest MMA gym in the country. He offered Ngannou a place to sleep and access to training opportunities that would have otherwise been out of reach. 
At first, Ngannou wasn't sure about setting aside his dream of boxing to pursue MMA, but he was quickly persuaded. His natural talent was immediately clear, and he knew he could make a name for himself in the MMA world.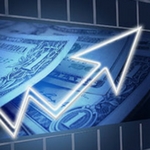 If you've struggled with trading techniques in the past and watched your mistakes affect your bottom line, you're not alone-but you can change that starting now!

I'm trading expert Thomas Wood and my e-guide, "Naked Trading Mastery" could give you the edge you need to make earning consistently easier than ever!

Get your free copy here!
Francis Ngannou MMA Career
In a matter of months, Francis Ngannou had his first fight, and five more quickly followed. He primarily participated in events organized by France's 100% Fight, and he won all but one of the matches. That's when he caught the attention of the UFC – they knew Ngannou had the right stuff to be a massive success. 
Ngannou signed with the UFC in 2015 and won his first fight in the second round. True to his boxing roots, he overwhelmed his opponent with a knockout punch. That was the start of a pattern that terrifies opponents to this day. Ngannou doesn't give them time to use their best moves – he goes right for the knockout blow and wins almost every time. 
To date, Ngannou has participated in 19 fights, and he has been the winner in all but three. It's worth noting that he never lost by submission or has been knocked out himself. All three losses were by judges' decision. 
Along the way, Ngannou has racked up recognition throughout the industry for his unique and exceptional skill. He was selected for Performance of the Night based on these events: 
December 9, 2016 – UFC Fight Night: vs. Anthony Hamilton
January 28, 2017 – UFC on Fox: vs. Andrei Arlovski
November 24, 2018 – UFC Fight Night: vs. Curtis Blaydes
June 29, 2019 – UFC on ESPN: vs. Junior dos Santos
May 9, 2020 – UFC 249: vs. Jairzinho Rozenstruik
March 27, 2021 – UFC 260: vs. Stipe Miocic
He has also been recognized with these additional accolades: 
Bleacher Report – Knockout of the Year (2017)
ESPN – Knockout of the Year (2017)
Pundit Arena – Knockout of the Year (2017)
MMA Fighting/SB Nation – Knockout of the Year (2017)
MMA Fighting/SB Nation – Breakthrough Fighter of the Year (2017) 
MMAjunkie.com – Knockout of the Year (2017)
MMADNA.nl – Knockout of the Year (2017)
World MMA Awards – Knockout of the Year (2017)
The biggest prize – the UFC Heavyweight Championship – was next in his sights. He went for it on January 20, 2018. 
---
➤ Free Guide: 5 Ways To Automate Your Retirement
---
Francis vs. Stipe: UFC 220
The setting for UFC 220: Miocic vs. Ngannou was Boston's TD Garden. On January 20, 2018, Francis Ngannou challenged then-champion and "Baddest Man on the Planet" Stipe Miocic for the UFC Heavyweight Championship title. 
Ngannou, known for the power behind his fists, landed a number of good shots, but Miocic held up under the assault.
Miocic was able to out-point Ngannou through more skilled technical striking, staggering aggression, and superior control of the octagon. It was clear that Miocic knew Ngannou's weakness: endurance. Until this fight, Ngannou had never gone past the second round. 
Neither succeeded in forcing the other into submission, and Ngannou was unable to leverage his signature knockout move. As a result, the match was eventually decided by a unanimous judges' decision and Miocic held onto his title. 
Afterwards, Miocic said: 
Hell yeah, there was danger. Look how big he is. He hit me a couple times, and that didn't feel good.
UFC 220 wasn't the end of the Miocic vs. Ngannou story, though. The pair met again in Las Vegas for UFC 260 on March 27, 2021.
Francis Ngannou Heavyweight Champion
UFC fans saw a whole new side of Francis Ngannou in the March 2021 rematch against Stipe Miocic. He had clearly spent the intervening years perfecting the skills that were lacking in their 2018 fight. Ngannou demonstrated superior technique in wrestling and takedowns as the event got underway.
In the second round, Ngannou used his signature knockout to end the match and earn the UFC Heavyweight Champion title. The man with the most powerful punch in mixed martial arts had made it to the very top.
Advertisement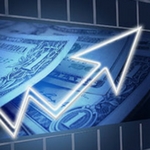 We could be facing one of the harshest economic challenges ever experienced thanks to an incompetent government and severe global unrest. If you aren't proactive, you could see yourself and your family become another financial casualty. But, the Inflation Survival Plan has you covered. Learn insider tips and tricks, IRS loopholes and more that will help your finances soar.

Take 15 Seconds to get the FREE Inflation Survival Plan and ensure your family's financial security.
Is Francis Ngannou Married?
Between Francis Ngannou's net worth, good looks, and reputed soft-spoken, down-to-earth personality, most fans assume he has his pick of partners. However, Ngannou is not married – and for the moment, it doesn't even appear that he is dating.
Though paparazzi have made every effort to catch a glimpse of Ngannou out on the town. So far, there is no sign of a significant other, and Ngannou certainly isn't talking.
How Rich Is Francis Ngannou?
Despite his early wins, Francis Ngannou didn't earn much as he started out in the UFC. However, the first matchup against Stipe Miocic was the start of a new era.
That event earned Ngannou more than half a million dollars, even though he didn't win the fight. He has since renegotiated and enjoys higher earnings – both in terms of show money and win money. 
Ngannou's total earnings over the course of his career are estimated at just under $2.2 million.
Much of that is going towards a foundation he is launching in Cameroon. The mission of Ngannou's foundation is to help the nation's children realize their dreams – whatever those dreams might be. 
Francis Ngannou Boxer
Francis Ngannou hasn't given up on his own dream of being a boxer. Now that he has made it to the top in the mixed martial arts world, he is ready to dust off that goal and go after it.
After winning the UFC Championship, Ngannou was a guest on his hero's program, Hotboxin' with Mike Tyson. He told Tyson that he wants to go up against the biggest name in boxing today, Tyson Fury. 
Fury responded that he is ready for the challenge – in fact, he said Ngannou would be "easy work." It sounds like the makings of an epic crossover showdown: the UFC's heavyweight champion vs. the two-time world boxing heavyweight champion.
Fans are already intrigued, and a movement is growing to make the Fury vs. Ngannou event a reality. 
Francis Ngannou Net Worth Summary
Francis Ngannou has made it to the top of his profession with the world championship title, but that doesn't mean he has forgotten his roots. In a recent Instagram post, Ngannou said:
I may be a top UFC heavyweight, but when I go home to my village, every time I always stop at the sand mine to work with my friends like when we were growing up. 
Ngannou, who crossed treacherous seas to pursue his dreams, has committed to making dreams more accessible for kids from his homeland of Cameroon.
Advertisement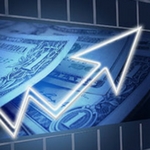 The early bird gets the worm and the options trader who waits until 9:30EST can win big! Hi, I'm Dave Aquino and if you're new to options trading, my e-book "How To Master the Retirement Trade" will show you exactly how to take advantage of this early morning, profitable, but often overlooked window of trading time.

Download your copy today and let's get started!