A wire transfer takes place when you transfer funds electronically to another person or a company, but how long does it take for money to arrive in the recipient's bank account?
The short answer is it depends on where your money is going? A domestic wire transfer may be faster than an international transfer.
Domestic wire transfers can be lightning fast whereby money arrives within a business day or two.
However, when you are sending money abroad, it make take a little longer, often three to four days is typical.
To understand how long it takes to transfer money, you first need to know what is a wire transfer.
What is a Wire Transfer?
A wire transfer is simply an electronic transfer of money between banks or credit unions.
When you are sending money abroad, your bank will notify a foreign bank that money is on its way using a secure system, called SWIFT.
The system used to actually send money is called CHIPS or Fedwire.
When domestic bank-to-bank transfers take place, it's done through the Fedwire system, which uses the Federal Reserve System and a unique bank identifier called the ABA routing number.
How Long Does A
Wire Transfer Take?
When you are sending money domestically, same-day transfers are possible. However, it will usually cost you a pretty penny for the convenience and speed.
In order for money to arrive on the same day, you will also need to initiate the transfer before a certain time of day.
Regular domestic transfers take up to two business days while international transfers usually take anywhere from three to four days.
| | |
| --- | --- |
| Wire Transfer | Wire Transfer Timeline (days) |
| Domestic | 0 → 2 |
| International | 3 → 4 |
Because of the delays in transferring money abroad, companies like Revolut have innovated using technology to make international money transfers (note: not wire transfers) free.
Other overseas money transfer companies include Xoom and Remitly. Like Revolut, they compete with Western Union when it comes to fees and speed.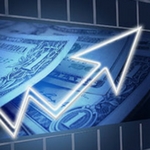 During and after the Great Financial Crisis of 2008, 485 U.S. banks went under. Here at Weiss Ratings, we warned about 484 — an accuracy rate of 99.8%. Now, we have a new warning. But this time, it's not just about a few hundred banks … it's about nearly every single bank in America …

Get all the details here
Why Use A Wire Transfer
When the security of your money is a priority to you, a wire transfer is generally the best choice to move money to another account.
International SWIFT and IBAN wire transfers are not completely free of security risks but domestically in the United States, it is very difficult for a thief or hacker to successfully pull off a wire transfer scam.
Because personal identification is needed to set up a bank or credit union account, a crook would need to impersonate you in order to get ahold of your money.
You should be careful wiring money via Western Union or a cash-based money transfer service whereby the person picking up the cash may differ from the intended recipient.
For merchants, wire transfers are a better choice than checks, which can take significantly longer to arrive.
If you run a business whereby the creditworthiness of your customers is a concern, a wire transfer is also better than a check which may bounce.
---
➤ Free Guide: 5 Ways To Automate Your Retirement
---
How To Do A Wire Transfer
Whether you are sending money via a Chase wire transfer, Bank of America wire transfer, Wells Fargo wire transfer, or any other bank or credit union, the steps will be similar.
Sending Funds
When sending funds, you will need the following information:
Bank name where the money is being sent
Account number of the person to whom money is being sent
Receiving bank's ABA number
International wire transfers may require a SWIFT number or IBAN code.
Receiving Funds
When receiving cash funds via money transfer, you will need your driver's license, passport, or other identifying information, which may include a utility bill.
For a wire transfer, the money should simply be deposited directly into your bank account so no extra effort is required on your part.
How Much Are Wire Transfer Fees?
At major financial institutions, wire transfer fees usually start at $15 and can go as high as $50.
Fees depend largely on whether the wire transfer is domestic or international, and the bank you choose. It also varies by whether the wire is incoming or outgoing.
Some financial institutions, such as USAA, Capital One 360, and Fidelity, even make domestic wire transfers free when certain conditions are met.
Others like Wells Fargo, Citibank, Bank of America and Chase charge around $15 for domestic incoming wire transfers and as high as $30 for outgoing domestic wires.
If you want to send an outgoing international wire transfer, it's hard to find a bank charging much less than $35. The high end of the range is $50, which is the fee U.S. Bank charges.
Exchange Rate Fees
If you are sending money overseas, it is best to ask your financial institution whether exchange rate fees apply.
When U.S. dollars convert to some other currency, a spread markup may be applied which can be a significant cost, often as much as a few percentage points of the overall amount sent.
Credit Card Fees
When you rely on your credit card for a wire transfer, you will usually pay through the nose.
Cash advances fees are charged and they incur higher interest rate charges than the rates charged on purchases, so it is probably best to fall back on your credit card only as a last resort.
Advertisement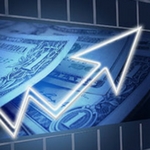 The next 10 minutes could change your life. We've recorded a special sit-down interview with a reclusive millionaire who details how he's closed out winning trade after winning trade throughout the volatility of 2022. In fact, he hasn't closed a single losing trade since 2016. Sounds impossible? It's not - and he'll prove it to you.

Click to see this exclusive sit-down interview
Other Ways To Send Money
Cleared funds, meaning money that can be withdrawn, are used for wire transfers.
Funds that are not cleared are categorized as pending, and are restricted from use.
If you need cleared funds but a wire transfer isn't a feasible option for some reason, a bank cashier's check is another way to send money.
Other ways to send money include money orders, online payment services, and money transfer services.
Typically, you cannot send as much money via money order, which is also considered a little less secure than a wire transfer.
Peer-to-peer payment services like Venmo, Paypal, Google Wallet, and even Facebook Messenger all make it possible to send money online to another person.
While money transfer services like Xoom, Remitly, Revolut, MoneyGram, and Western Union all facilitate sending money overseas.
Wondering how long does a wire transfer take at your bank or credit union, contact them directly to enquire whether money arrives faster if you send it early in the morning versus the afternoon. And let us know where you have found the cheapest wire transfers, we would love to hear from you.
>> CD Calculator – How Much Interest Can You Earn?
>> Chime Bank – The Online Bank
Advertisement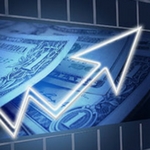 And Reuters magazine calls this type of trading "the new baby boomer hobby." An anonymous trader -- living at the base of the Smoky Mountains -- just released a free report revealing a step-by-step system to generating an extra $5,000 per month in income thanks to this trading strategy. The report is free until Sunday.

Click here for the FREE REPORT...