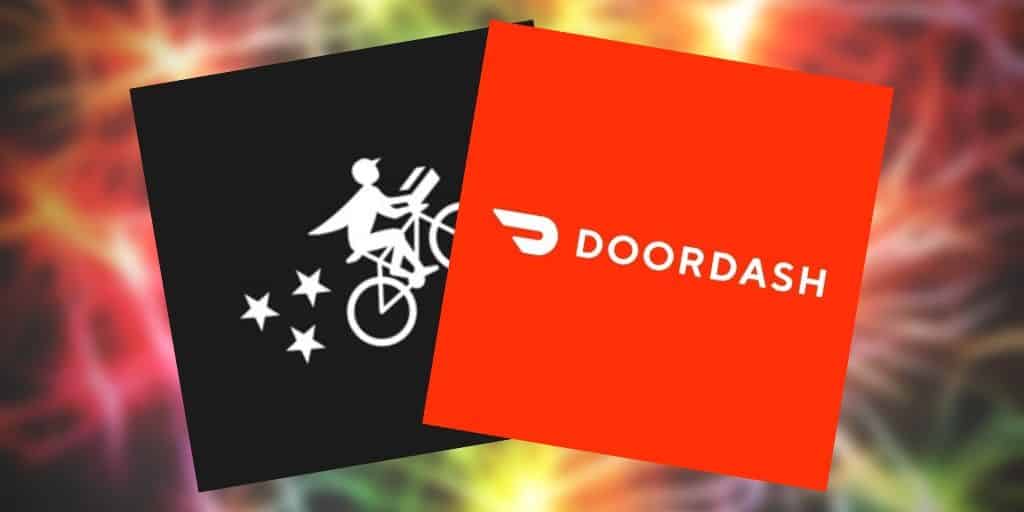 It wasn't that long ago that home delivery of a hot meal meant you had to settle for pizza or Chinese food. Those days ended when delivery-on-demand services popped up. They provide a freelance labor force for local businesses to deliver meals to anyone (for a nominal delivery charge).
The average person has two food delivery apps, according to a survey from US Foods. In addition, each person is likely to use those apps three times per month. It's clear we're becoming more used to on-demand food delivery, but which do you choose?
You've likely used one of these services already, maybe even driven for one. Each platform has distinct differences in costs and which businesses it serves in each city. It can get confusing fast. We examined two of the most popular food delivery services to break down a Postmates vs DoorDash review.
Postmates Spotlight
POSTMATES SPOTLIGHT

Investormint Rating

4.5 out of 5 stars

3,500 cities
Free for first 7 Days
First 3 Deliveries Free with Referral Code

via Postmates secure site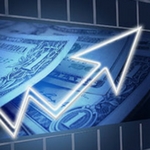 Official tax return reveals how one trader nabbed annual gains of 228%, 309% and 339%. His tax return was released online, exposing this simple trading technique used to pocket nearly half a million in profits.

Click here to see the official tax return before it is deleted...
How Does Postmates Work?
Postmates is like DoorDash, except it goes one step further. DoorDash focuses entirely on restaurants, but Postmates includes restaurants, grocery stores, and even retail stores. Not only can you get food, but also alcohol, clothing, and personal electronics.
Major stores like Walmart, CVS, PetSmart, Apple Store, 7-Eleven, and Old Navy are partnered with Postmates. Even MLB teams like the New York Yankees and Los Angeles Dodger delivers through Postmates. Instead of Dashers, your delivery people are aptly called Postmates.
Like DoorDash, you can shop by search term, category, or business. Once you order, you'll be notified when your order is received, prepared, and picked up for delivery.
You pay a service fee, delivery fee, and tip. Be sure to tip in cash if you want to ensure your driver receives the full amount.
The other difference between Postmates and DoorDash is availability. Postmates is available in 3,500 cities, while DoorDash is only available in 850 cities.
Advertisement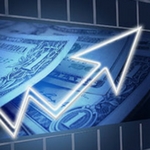 We have the world's leading artificial intelligence forecasting trends in the market. A strategy so precise it achieves a proven accuracy rate up to 87.4%. Check out the next 3 stocks this A.I. has on its radar for you in this free, live training.

Claim your seat now by clicking here.
How to Get Postmates Free Delivery
Postmates delivery will cost you anywhere from $1 to $6 or more.
During peak hours, you'll even notice blitz pricing. Postmates Unlimited costs $9.99 per month or $99.99 for a year and removes these fees for orders over $12.
On top of free deliveries, you'll get access to exclusive promotional offers, giveaways, and events. The first 7 days are free too.
These are great ways to get free Postmates, and it has a referral program too. If you sign up using a referral code, you'll get up to three free deliveries, and you can get a credit for more freebies if you refer your friends a family to the service.
Using a third-party app like Honey can help you find even more discount codes on services like Postmates.
Some stores offer specific discounts for ordering with them or with orders over a threshold from $15 to $30 or more.
---
➤ Free Guide: 5 Ways To Automate Your Retirement
---
How Does DoorDash Work?
If you haven't used it yet, DoorDash is a mobile app and website that lets you order food from local restaurants that normally wouldn't deliver.
You can find major brands like McDonald's, Chili's Grill & Bar, Panda Express, and Panera Bread deliver through DoorDash. The Cheesecake Factory is a DoorDash exclusive.
The interface is sleek and lets you search via restaurant, food type, or keyword. Like Uber and Amazon, DoorDash is essentially a logistics network that enables delivery to your door while you track each step. Delivery drivers are called Dashers.
As soon as you enter your order, the map will pop up, showing the status. In addition, you'll receive a notification that the order was started. Your order will be tracked through the process as the restaurant receives it and prepares it, your Dasher picks it up, and it's on its way.
You track your Dasher via the mobile app from the restaurant to your door (unless they leave the phone in the car). Because you pay up front, the transaction is faster than in-house delivery from a place like Dominos.
It's still recommended to tip in cash to ensure your Dasher gets 100% of it.
How to Get DoorDash Free Delivery
DoorDash is a convenient service, but it comes at a price. Restaurants will charge you a delivery fee of anywhere from $1 to $6 or more. 
Of course, this delivery fee can be dodged, and it doesn't cost your Dasher anything. That's because restaurants also pay a commission to DoorDash for each order, along with monthly marketing costs to be featured.
When you first sign up for DoorDash, your first two deliveries are free. 
First-time orders with individual restaurants often give you free delivery too, and some restaurants offer free delivery on orders over a minimum of $15-30. There are two more ways to get free delivery.
1. Join DashPass
DashPass is a monthly subscription service that gives you free delivery or lower service fees on any DoorDash orders. It lowers the minimum threshold for free delivery to a $12 order.
The monthly cost is $9.99 per month, but it can be offset for certain Chase cardholders.
As of January 7, 2020, Chase Sapphire, Freedom, and Slate cardholders now have free DashPass for three months and a half-off discount for the next nine months.
That's a total savings of $75 for a year of the service.
2. Refer Friends
DoorDash also offers referral bonuses of anywhere from $5-$30 when you refer your friends to sign up.
Your friend will get a discount on their first three orders, and you'll receive a credit to be used on your next order. When combined with free delivery, you can end up with a free order.
Now that you understand DoorDash, let's talk about its competition – Postmates.
Advertisement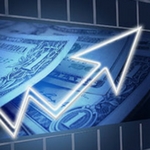 If you're worried "transitory" inflation and "mild" recession will be worse than expected...

Gold and commodities helped during volatile times. BUT one asset 99% of investors miss helps protect your portfolio and has outpaced the S&P by 131% over the past 26 years.

Art.

And while historically you've needed millions to invest, one platform lets you invest in famous paintings for as little as $20.

You can skip the waitlist and become a Masterworks member today with this private link.

See important Reg A disclosures: Masterworks.com/cd
Is Postmates Worth It? Is DoorDash Worth It?
As services, both Postmates and DoorDash are worth it, especially when you take the time to price shop between them. Use a referral code from a friend to sign up, and you'll start off with a discount on top of the normal free delivery for first time users.
Large orders for parties and group events can be a great benefit of these services. The gas of taking multiple vehicles to a restaurant overtakes the cost of delivery. It's not a replacement for a catering service, by any means, but on-demand food delivery is a useful service.
The convenience will inevitably cost you money, but you can mitigate these costs with due diligence and couponing. If you order delivery at least once a week, these are great services to use.
As mentioned above, there have been issues with drivers not being paid. These issues are being taken care of, and businesses that partner with Postmates and DoorDash are shouldering the financial burden. This makes it guilt-free for customers to use the services.
Postmates vs DoorDash Review: The Bottom Line
Both Postmates and DoorDash are useful services, but which one you choose ultimately depends on where you live. Some cities will only have access to one of these services, making the choice easy in those cases.
The choice is also easy if you want delivery from more than a restaurant. You can't use DoorDash for grocery delivery, liquor, or any consumer products that aren't edible. This is an easy choice as well for Postmates.
If both Postmates and DoorDash are available and partner with the business you want, the costs are comparable. It depends which of the services you choose to support, unless one is having surge pricing.
For Chase cardholders, free DashPass is a hard offer to pass up. For everyone else, it's a matter of preference. Try them both and decide for yourself. Switch between them as convenient, and keep an eye out for promotional codes, coupons, deals, and discounts.
Bonus: What To Know About Doordash & Postmates
Each company is embroiled in lawsuits that can't be ignored in any legitimate review of the services.
In fact, DoorDash was hit with a lawsuit by Washington D.C. Attorney General Karl Racine in late 2019 over misleading customers about where their tip money went.
Postmates has had its own share of lawsuit problems over dismally low courier pay. In fact, Uber and Postmates ended 2019 with a lawsuit to block the state of California from protecting its freelance workforce.
No consumer can in good faith use any service without understanding how its workers are treated. You may end up driving for one of these services yourself. We understand that's a concern and will address cash tips to drivers to fix the paradigm.
Here's what you need to know about DoorDash and Postmates before ordering.
Advertisement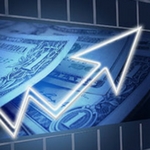 We could be facing one of the harshest economic challenges ever experienced thanks to an incompetent government and severe global unrest. If you aren't proactive, you could see yourself and your family become another financial casualty. But, the Inflation Survival Plan has you covered. Learn insider tips and tricks, IRS loopholes and more that will help your finances soar.

Take 15 Seconds to get the FREE Inflation Survival Plan and ensure your family's financial security.