Since 2013, BlueVine has given more than 10,000 small business owners access to approximately one billion dollars. BlueVine specializes in providing businesses with capital through credit lines and invoice factoring.
Invoice factoring is nothing new. What makes BlueVine's invoice-factoring business model unique is its online platform, which expedites factor payments.
Once the process is in place, payments to a cash-strapped company can be approved in as little as an hour.
BlueVine also allows companies to choose which invoices they want to advance for payment, and BlueVine protects its clients' privacy so that their customers need never know that payment promises are being exchanged for cash up front.
BlueVine advances payment for customers' invoices and makes its money from the fees that accrue while the business owner is waiting for customers to pay those invoices.
How Does BlueVine Work?
Clicking the "Apply Now" option on BlueVine's home page takes you to a web form where you'll enter your contact information and indicate:
How much funding you need
What you will be using those funds to accomplish
Choose whether invoice factoring or a revolving line of credit is the right type of financing
If you don't know, don't worry; there's also an option for "unsure" in the pull-down menu.
At one time, clients who did not want to fill out the web form had the option of connecting through their QuickBooks accounts, but this is no longer the case.
Next, you'll be asked some basic questions about your business such as:
Legal name
Legal entity status
Annual revenues
Tax ID/EIN
Type of customers
Continue, and you will be given two options for providing BlueVine with the financial information the company will need to verify your creditworthiness.
You can either give BlueVine electronic access to your business banking and pertinent credit card accounts, or you can upload your three most recent monthly bank statements.
While underwriters are reviewing your financial statements, you will receive a phone call from a BlueVine analyst who will become your point of contact with the company until your application is approved.
Are BlueVine Lines of Credit
Right For You?
BlueVine has a lot to offer, but before you sign on the dotted line, you'll need to determine if the services are ideal for your situation.
Consider the following factors.
BlueVine Fees and Terms
BlueVine does not charge setup fees or subscription fees for either of its financial products.
Flex Credit
BlueVine offers two lines of credit as part of its Flex Credit product: Flex6 and Flex12.
Flex6 draws are repaid through a series of 26 automatic debits from your business bank account over a period of six months.
Flex12 offers a 12-month repayment period. There is no prepayment penalty for repaying the entire amount you owe before it is due.
BLUEVINE LINE OF CREDIT SPOTLIGHT

InvestorMint Rating

4.5 out of 5 stars

Amounts: $5,000 to $250,000
APR: 15% to 78%
Term: 6 or 12 months

via BlueVine secure site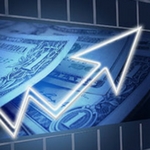 And Reuters magazine calls this type of trading "the new baby boomer hobby." An anonymous trader -- living at the base of the Smoky Mountains -- just released a free report revealing a step-by-step system to generating an extra $5,000 per month in income thanks to this trading strategy. The report is free until Sunday.

Click here for the FREE REPORT...
The amount available through a Flex Credit line depends upon a number of factors and can range anywhere from $6,000 to $5,000,000.
In determining the credit line it will advance to you, BlueVine focuses more on a company's potential for generating revenue than it does on the credit history of the business or the business owner.
The standard fee associated with a credit line draw is 1.2% per week, but this can fluctuate according to factors like credit scores, outstanding tax liens and other available credit lines.
Some clients may be charged as little as 0.5% per week. The interest rate on a $200,000 loan can be as low as 4.8%.
BlueVine Invoice Factoring
BlueVine will advance between 85 and 95% of the value of an invoice that's due in 1 to 13 weeks.
You will receive the remainder of the invoice's value when your customer pays you after BlueVine has subtracted its own fees.
BlueVine will give you a two-week grace period if a customer fails to pay you by the invoice's due date, but there's a late fee of 3% for every week thereafter.
BLUEVINE INVOICE FACTORING SPOTLIGHT

InvestorMint Rating

4.5 out of 5 stars

Amounts: $20,000 to $5,000,000
APR: 15% to 68%
Term: 1 or 13 weeks

via BlueVine secure site
Advertisement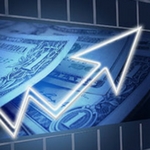 This list ranks the top stocks daily based on our proprietary algorithm. FREE Bonus: 3 Stocks To Double This Year

View this list for FREE now!
Once BlueVine receives an invoice, it assumes control of the relationship with the customer associated with that invoice and will handle subsequent communications and collections pertaining to that invoice.
BlueVine's fees for this service range anywhere from 0.5% to 1% of the invoice amount calculated weekly, which amounts to annual percentage rates that vary between 15 and 68%, though the average APR is 35%.
If you prefer to get money from BlueVine through a wire transfer rather than through an electronic bank-to-bank transfer, you may also be charged a $15 wire transfer fee.
Advertisement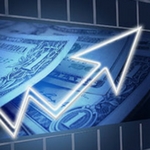 Mr. Market is fickle and emotional... After ten years of going up in a nearly unbroken line, he abruptly decided to reverse course...

And usher in a bear market that has crushed portfolios — But while most investors were going through the worst year since the Global Financial Crisis...

A small group of 3,700 people had the chance to collect instant "bonus payouts" courtesy of Mr. Market every week.

All thanks to a method most investors have no idea about… watch this demo showing how it works.
BlueVine Eligibility Requirements
BlueVine's revolving line of credit and BlueVine's invoice factoring product have different eligibility requirements. In neither instance must profitability be explicitly demonstrated.
Eligibility Criteria For Flex Credit
State regulations prohibit BlueVine from offering lines of credit to business owners in North Dakota, South Dakota, Vermont, New Hampshire, Nevada, Kentucky and Tennessee.
To qualify for Flex6, your company must have been in business for at least six months, and it must be generating monthly revenues of $10,000 or higher, which amounts to minimum sales of at least $120,000 a year. The business owner's personal credit score must be 600 or higher.
Successful Flex12 applicants are typically Flex Credit clients who have a history of at least 10 weeks of successful repayments.
They will have been in business for two years or longer, and their business will be organized either as corporate or LLC legal entities.
Their business will generate $500,000 or more in revenue annually, and the business owner's FICO score will be 650 or higher.
Eligibility Criteria For Invoice Factoring
BlueVine doesn't work with companies in the health care or finance sectors or with businesses that are involved with gambling, pornography or the sale of firearms or tobacco.
To qualify for BlueVine's invoice-factoring product, your company must have been in operation for at least three months and deal in business-to-business commercial transactions.
The business owner must have a FICO score of 530 or higher.
Annual revenues must be at least $100,000.
---
➤ Free Guide: 5 Ways To Automate Your Retirement
---
Pros And Cons of BlueVine
BlueVine Pros
There are several reasons why BlueVine's financial services may be attractive to a small business owner.
| | |
| --- | --- |
| Pros | Cons |
| ✅ Quick Approval Process | ❌ High APR Rates |
| ✅ Easy to Monetize Late Payments | |
| ✅ Focuses On Customer Creditworthiness (not Business) | |
Quick Approval Process
Cash flow is one of the most pressing challenges faced by any small business.
According to a recent study by U.S. Bank, undercapitalization and poor cash flow management are the most commonly cited factors in 82% of all small business failures.
If you find yourself struggling to stave off a liquidity crunch that seems to have arisen out of nowhere, BlueVine may be a great option for you because the application and approval processes are very quick.
You can be approved for Flex Credit in as little as 12 hours and for the invoice-factoring product within a day.
Once your application is approved, you'll have access to the funds you need within 24 hours.
Convenient Monetization
On paper, your company may look as though it's doing well because you maintain a good balance between receivable invoices, payable invoices and operating expenses.
Appearances can be deceiving, however, because some of those clients who owe you money are dragging their heels.
BlueVine gives you a way to monetize your late payments so that critical business operations don't suffer.
Poor Credit
Invoice factoring is a strategy that focuses more on the creditworthiness of an organization's customers than it does on the credit history of the company's owner.
If BlueVine assesses your business and finds that it has the potential to generate revenue, you have a good shot at being approved for the company's invoice-factoring product.
BlueVine is also willing to take risks and extend its Flex Credit revolving line to business owners whose FICO scores fall well below 700, which is the cutoff for "good" credit.
BlueVine Cons
With an APR that can rise as high as 68%, there's no denying that BlueVine's invoice-factoring product does not come cheaply.
As a point of contrast, the average APR on an unsecured credit card is approximately 25%.
If an unscrupulous customer fails to pay an invoice, you are on the hook and will have to pay back the amount the company advanced you on that invoice.
BlueVine also keeps tabs on your company's debts and revenues once you sign up for Flex Credit. There have been occasions when it has rejected a customer's attempt to withdraw funds even when that customer was theoretically qualified.
BlueVine Small Business Alternatives
When it comes to online business funding services, Kabbage, SmartBiz, OnDeck and Funding Circle compete with BlueVine.
Kabbage Business Loans
Kabbage offers business owners a more traditional line of credit than BlueVine's Flex Credit with lower revenue expectations and a longer interval of time for repayment.
Its credit lines are typically smaller than BlueVine's. Kabbage does not offer an invoice-factoring option.
SmartBiz Business Loans
SmartBiz is not really a lender but an online facilitator that connects businesses with banks that offer SBA 7(a) loans through the Small Business Administration.
SBA loans take a long time to process, so typically, they are not a realistic option for businesses looking for a quick way out of a cash crunch.
>> Fast Business Loans from QuarterSpot
OnDeck Business Loans
OnDeck offers lines of credit of up to $100,000 at an APR ranging between 14% and 40%, which is considerably lower than the higher range of APRs charged by BlueVine.
OnDeck does not offer invoice factoring.
Funding Circle Business Loans
Funding Circle will give you up to five years to repay any draws you make on your line of credit.
This can be a good thing because it may make each individual payment smaller and more manageable, but it can also be a bad thing because the longer repayment terms mean you may end up paying more in interest over the long run.
Starting interest rates are 4.99%, which is higher than BlueVine's lowest interest rate.
Funding Circle does not offer invoice factoring.
Advertisement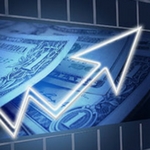 Do you know how to read the candlesticks on your chart? If not don't worry. Chris Pulver created an ebook, Candlestick Cheat Sheet, that can teach you, in layman terms, the 10 most powerful candlestick patterns. It's a great start for those that are new to Forex and may want to trade on the conservative side when starting out.

Click here to download your copy now
BlueVine Lines of Credit And
Invoice-Factoring Summary
While many online financial platforms offer business loans and business lines of credit, BlueVine is one of only a handful of online lenders that offers an invoice-factoring product as well.
This gives you more flexibility in choosing the financial product that will best meet your business needs. If you're struggling with irregular payment cycles, BlueVine offers you a way to meet your operational expenses without hurtling into the cash crunch wall.
Sole proprietorships, corporations, and most everything in between can apply and receive fast turnaround times to access capital.
It is a good option if your business has a strong revenue base but you need to bridge a short-term gap in your cash flow. Nevertheless, borrowing costs can be high, so make sure to fully weigh the pros and cons when determining if this lender is right for you.
BlueVine FAQ
What Are Revolving Lines of Credit?
Revolving lines of credit are cash advances that work similar to a credit card: Clients borrow money up to a certain cash limit for a predetermined period of time; they're charged interest on the amounts they borrow, and as they pay down their debt, the amounts they repay can be borrowed again.
BlueVine makes money on its proprietary Flex Credit revolving credit line from fees as well as from the interest charged.
>> Check Out StreetShares Fast Business Loans
What Is Invoice Factoring?
Invoice factoring is a financial transaction in which a small business sells its invoices to a third party in exchange for capital that will help them meet cash flow demands.
Because invoices are the medium of exchange, only B2B companies that do business with other companies can take advantage of this service.
Advertisement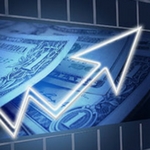 Rising interest rates...Skyrocketing inflation...Exploding debt...A looming recession...It's no wonder Americans are becoming more and more concerned about their savings and investments. That's why I wrote my newest report…This FREE REPORT shows YOU how you could protect your retirement savings before it's too late. Request your free report today and learn how you could protect everything you've worked for!

Request Your FREE Ben Stein Report Today!