LendKey is an online marketplace and lending platform that connects borrowers to local credit unions and community banks who offer private student loans and student loan refinancing.
Over 300 credit unions nationwide work with LendKey, which claims over $2 billion in loan originations to borrowers who fall primarily into two categories:
Students who need a loan
Graduates who wish to refinance an existing loan
Borrowers looking to make home improvements are also eligible to apply for a mortgage loan.
Generally, you will need to live in the area served by the local credit union to be approved for a loan. But don't fret about the idea of comparing community banks to find the ones that match your needs, the LendKey marketplace does that for you.
In this LendKey review, we concentrate on the two primary borrowing categories: private student loans and student loan refinancing.
LendKey Fees & Rates
LENDKEY SPOTLIGHT

InvestorMint Rating

4.5 out of 5 stars

No Origination Fees
Low Fixed and Variable Rates
AutoPay Discount

via LendKey secure site
Why Choose LendKey
LendKey Doesn't Charge Origination Fees
Many lenders charge origination fees on top of their interest rates. Origination fees typically fall between 0.5% and 1% of the loan's amount. If you borrow $100,000 to pay for your undergraduate education, most lenders will charge between $500 and $1,000 before you can access your money.
Since the lenders that work with LendKey waive their origination fees, you can save hundreds of dollars that you would have to pay traditional banks.
Borrowers Can Compare Options From Multiple Lenders
LendKey has a large directory of lenders that will let you borrow money. Having so many lenders in one place means that they have to compete for your business. In many cases, the competition means that you get lower interest rates.
For loans with fixed interest rates, you can expect to pay between 5.24% and 8.18% when you use LendKey. Variable interest rates usually fall between 6.61% and 10.68%.
Explore all of your offers to make sure you get the best deal possible.
Borrowers Get Discounts When They Pay Automatically
After you accept a loan from one of LendKey's lenders, you can set up automatic payments.
When you choose to pay automatically, the lender will lower your interest rate by 0.25%. While 0.25% may not sound like much, it will help you save about $250 on a $100,000 loan.
LendKey Offers Forbearance That Can Help Protect Your Credit
It takes the average college graduate about 6 months to find a job. Without an income, graduates may find it impossible to repay their college loans. In most cases, missing payments will hurt your credit score.
LendKey lenders must give borrowers 18 months of forbearance for undergraduate loans. Graduates can take the forbearance in six-month increments. Having a 6-month safety net makes it much easier for recent graduates to start their careers without letting their credit scores fall.
Access Community Lenders
By choosing LendKey, you also help support community banks and credit unions instead of giving your money to large banking institutions.
In the past, student borrowers had no alternative to big name banks.
SoFi and CommonBond changed the industry by lowering rates to creditworthy borrowers, but they are both online companies.
What if you want a new student loan or to refinance an existing student loan at lower rates yet still want the convenience of walking into a brick-and-mortar establishment?
Naturally, a credit union might be worth considering but comparing rates across dozens or hundreds of credit unions would be a daunting task for any one person.
That's where LendKey found a niche in the student lending market by connecting borrowers to local credit unions and community banks who may otherwise not be on the radar of students in need of funding.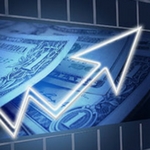 If you're worried "transitory" inflation and "mild" recession will be worse than expected...

Gold and commodities helped during volatile times. BUT one asset 99% of investors miss helps protect your portfolio and has outpaced the S&P by 131% over the past 26 years.

Art.

And while historically you've needed millions to invest, one platform lets you invest in famous paintings for as little as $20.

You can skip the waitlist and become a Masterworks member today with this private link.

See important Reg A disclosures: Masterworks.com/cd
How LendKey Works
LendKey helps you to compare rates at local credit unions and community banks when you are looking for a private student loan or refinancing a federal or private student loan.
The loans are issued by the banks or credit unions, not LendKey which is simply a lending marketplace connecting borrowers to lenders.
When you compare borrowing rates it won't hurt your credit score. And when you select a lender, LendKey holds your hand from the start of the process to the end.
Once you have selected and applied to a lender, a decision is made instantly so you can fast-track the application process and, if you run into any issues, support staff is available to help you.
---
➤ Free Guide: 5 Ways To Automate Your Retirement
---
Is LendKey Right For You?
LendKey is aimed a savvy borrowers who want to avoid paying origination fees and prefer flexible repayment schedules – you can even pay interest-only for the first 4 years.
If you are a creditworthy borrower with a credit score of 660 or higher, LendKey helps to consolidate federal and private student loans as well as graduate loans into a single rate.
By lowering your monthly payments, the savings can add up to thousands of dollars over the life of a loan. If you're not sure how much you can save, LendKey provides a refinancing calculator to help you compare term lengths, variable rate loan options, monthly payments, and current debt level.
LendKey Private Student Loans Review
You can borrow anywhere from $2,000 to $160,000 for a private student loans that have 10 year term lengths.
The majority of college loans financed on the LendKey platform have co-signers, who typically are creditworthy with credit scores of 660 or above.
After making payments consecutively each month for two years you can remove a co-signer from the loan.
Pro Tip: Max out federal loans first because they have more flexible repayment terms and no co-signer support is needed.
Advertisement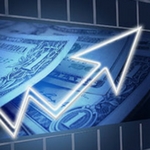 Do you know how to read the candlesticks on your chart? If not don't worry. Chris Pulver created an ebook, Candlestick Cheat Sheet, that can teach you, in layman terms, the 10 most powerful candlestick patterns. It's a great start for those that are new to Forex and may want to trade on the conservative side when starting out.

Click here to download your copy now
Student Loans Eligibility Criteria
Attend Eligible School
You must attend a Title IV school
U.S. Citizens
Permanent Residents are also eligible
Creditworthy Co-signer
Credit score of 660+
Co-signer Income Requirements
 $24,000 per year
Debt-to-Income
< 33%
Geographic Availability
Nationwide, except:

Maine
Nevada
North Dakota
Rhode Island
West Virginia
Undergraduate Student Loan Application Process
Whenever you apply for any loan, it is a good idea to compare rates from a bunch of lenders. For example, compare student loan rates from CommonBond to make sure you are selecting the best rate.
Once you are satisfied with the rate offered to you, complete an application on LendKey's website. You will be required to enter basic info, including:
Citizenship or residency status
Income amount
Education details to ensure your school qualifies for federal student aid
Next, your co-signer (if applicable) will need to co-sign the loan to enter their own details.
The penultimate step is to agree to a hard credit check, which is standard for student loan applications.
Lastly, you will be provided a selection of loans from credit unions and community banks that match your specific needs.
Undergraduate Student Loan Details
| | |
| --- | --- |
| Term Length | 10 years |
| In-school Repayment Requirement | $25 monthly |
| Origination Fees | $35 |
| Prepayment Penalty | $0 |
| Late Fees | $5 – $15 |
| Grace Period | 6 months |
| Co-signer Support Available | Yes |
LendKey Student Loans Refinancing Review
Student loan refinancing is aimed at students who already have private or federal student loans but want to consolidate them at lower interest rates.
Before choosing a student loan refi, make sure to consider the tradeoffs. On the one hand, you may enjoy lower rates thanks to the refi but on the other hand you will lose out on some of the federal loan benefits like income-driven repayment plans and loan forgiveness.
If you do choose to refinance, the minimum amount is $5,000 and the maximum is $125,000 for undergraduate degrees.
For graduate degrees, the maximum is $250,000 and for medical degrees it is $300,000.
Loan terms span anywhere from 5 years to 20 years. The shorter the term you choose the less you will pay in total interest charges.
Student Loans Refinancing Eligibility Criteria
To qualify for student loan refinancing, you will need to demonstrate a history of on-time debt payments as well as a stable income.
Borrowers must be creditworthy with credit score north of 660 required.
Graduate of Eligible School
Title IV qualifying school
U.S. Citizens & Permanent Resident
Both are eligible
Borrowers Minimum Credit Score
660
Minimum Annual Income
 $24,000
Debt Payments
<3x Total Income
States Coverage
Nationwide, except:

Maine
Nevada
North Dakota
Rhode Island
West Virginia
Student Loans Refinancing Application Process
It is best to shop around before pulling the trigger on a student loan refi. If you have good credit, compare private student lenders: CommonBond Vs SoFi and Earnest for example.
Once you know what's out there, start your application on the LendKey website where the first step after entering your information will be to agree to a soft credit check that will not penalize your credit score.
Next, submit your application which will include proof of graduation and income.
In order to receive offers from lender, you must consent to a hard credit check, which usually does have  negative impact on your credit score but it is standard among lenders.
And finally, you will be able to choose the loan duration which will range anywhere from 5 to 20 years.
Student Loans Refinancing Details
| | |
| --- | --- |
| Term Length | 5, 7, 10, 15, 20 |
| Loan Amounts (Undergraduate) | $5,000 – $125,000 |
| Loan Amounts (Graduate) | $5,000 – $250,000 |
| Loan Amounts (Medical/Veterinary) | $5,000 – $300,000 |
| AutoPay Rate Reduction | 0.25% |
| Origination Fees | $35 |
Should You Choose Fixed Vs Variable Rate Refi?
Fixed rate loans have predictable monthly payments, unlike variable rate loans, but have higher repayment amounts at the start. So, which student loan should you pick, a fixed rate loan or a variable rate loan?
Fixed rate loans will have a higher interest rate than the variable rate loans on the day you need to make your decision. Over time, it's possible that the variable rate loan ends up costing more if interest rates were to rise.
Although day one, the fixed rate loan will cost you more in monthly payments, you lock in a fixed monthly cost from the time you take out the loan to your final payment. However, the variable rate loan may start out small but end up ballooning into a much larger payment.
Fixed Rate Loan Example
Imagine you took out a 10-year fixed rate loan at 7% interest rate, and assuming no other fees or charges.
Your repayment and total payments made would be as follows:
| | |
| --- | --- |
| Loan Details | Amount |
| Original Balance | $40,000 |
| Monthly Payment | $464.43 |
| Total Interest Paid | $15,732.28 |
| Total Payments Made | $55,732.28 |
With the fixed rate loan you could count on the monthly payment staying the same at $464.43 each month.
Variable Rate Loan Example
Now imagine a variable rate loan over the same ten year period on the same amount of money, $40,000.
If the variable interest rate is 2.76% and stays steady for the life of the loan, the repayment schedule and total loan repayments will be as follows:
| | |
| --- | --- |
| Loan Details | Amount |
| Original Balance | $40,000 |
| Monthly Payment | $381.83 |
| Total Interest Paid | $5,819.24 |
| Total Payments Made | $45,819.24 |
The total interest paid is $5,819.24, which is much less than the $15,732.28 you would have paid on a fixed rate loan.
But what if interest rates were to rise?
Imagine now that interest rates rose from 2.76% to 12.84% (which was a peak Libor rate back in March 1989) over the life of the loan.
| | |
| --- | --- |
| Loan Details | Amount |
| Loan Amount | $40,000 |
| Initial Interest Rate | 2.76% |
| Initial Payment | $381.83 |
| Ending Interest Rate | 12.84% |
| Ending Payment | $485.65 |
| Total Interest Paid | $13,491.43 |
| Total Payments Made | $53,491.43 |
As you can see, the total interest rate is still slightly lower than the fixed 7% rate but depending on how fast interest rates climb, it's possible that a rapid rise could result in higher interest rate payments overall when selecting a variable rate loan.
LendKey Interest Rates & Fees
With AutoPay, LendKey rates for variable and fixed rate loans start as low as 5.24%.
Loan Type
Rates Start At
Variable APR
5.24%
(student loan refinancing)
5.84%
(private student loans)
Fixed APR
5.24%
(student loan refinancing)
4.39%
(private student loans)
Origination Fees
$35
*Rates updated: Jun 06, 2023
LendKey Pros and Cons
has an exceptional rating from the Better Business Bureau after serving tens of thousands of borrowers, tracks down low student loan and refinancing rates, offer discounts for ACH / AutoPay features, and has top notch customer support. A drawback on the main website is not having access to comparison rates to shop around.
| | |
| --- | --- |
| LendKey Pros | LendKey Cons |
| ✅ Low Rates: Fixed and variable rates are among the lowest available through any lending platform. | ❌ Loan Disclosure: Conduct your own due diligence on any loan offered to you. Because LendKey partners with so many local credit unions and community banks, the details of every loan are not necessarily disclosed on the website. |
| ✅ No Origination Fees: Similar to CommonBond, SoFi, and other top lenders, LendKey charges no origination fees. | ❌ Website Details: Unlike pure comparison websites where you can shop for rates before signing in, LendKey does not offer that same easy navigation – though it adds a lot more value than comparison sites by walking you through the application process too. |
| ✅ ACH Interest Rate Deduction: When you pay via ACH, you enjoy a 0.25% interest rate charge reduction. | |
| ✅ Start To Finish Loan Application: More than a comparison website, LendKey guides you step-by-step through the loan application process from beginning to end. | |
| ✅ CoSigner Release: It is possible to remove your co-signer from a private student loan after demonstrating a track record of consecutive payments. | |
| ✅ Easy Consolidation: Federal and Private loans can be consolidated, though you will lose grace periods and any military service forgiveness that may be applicable. | |
| ✅ Customer Support: Call anytime between 9am ET → 8pm ET Monday to Friday. | |
| ✅ Better Business Bureau Rating: LendKey enjoys BBB Rating of A+. | |
LendKey Loan Types
LendKey supports consolidation of Federal, Private, and Graduate loans.
Federal
Private
Graduate
Home Improvement
CUGREEN Loans
LendKey At A Glance
Minimum loan balance to refinance: $5,000
Maximum loan balance to refinance

Undergraduate degree only: $125,000
Any graduate degree: $250,000
Medical, dental, or veterinary degree: $300,000
Eligible loans to refinance

Private student loans
Subsidized and unsubsidized federal student loans
GradPLUS federal student loans
Minimum target credit score (without a cosigner): 660+
Minimum annual income (without a cosigner): $24,000
Refinancing Maximum to $250,000 for All Graduate Degrees
LendKey Review Summary
LendKey connects student loan and loan refinancing borrowers to community banks and credit unions who offer competitive rates and charge no origination fees.
The borrowing process is simple. You start by comparing rates and when you are ready to submit an application, LendKey will guide you from start to finish.
You don't get the big brand name with LendKey as you would with a big name bank but you stand a good chance of getting better rates.
The bottom line is if you want lower monthly payments on student loans, LendKey has the online platform to make it easy to find lower rates and consolidate your federal and private loans. Plus, it caters to borrowers who want the convenience of walking into their local brick-and-mortar community bank or credit union too.
Advertisement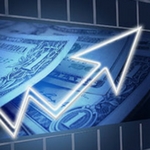 This has been one of the WORST years for stocks. But despite the awful trading conditions of the last eight months, I've delivered profit opportunities to my students like 22% on PBT after a week in the trade…And 31% on PEGA in only 8 days. I've JUST sent out a brand-new alert on a stock that's showing all the right signs of an impending breakout…

Click to Get the Trade and a Full Year of Stealth Trades for just $5 Today